Being in love is great. Being in love with your business, when you're an entrepreneur, is even better. Waking up each morning knowing you are getting to do exactly what you love is more than most people could ever say about any "job" they have had. Although there are days when tossing in your hat seems like a viable option, remembering how much you love your "job" can quickly snap an entrepreneur out of that mentality. Different business owners also have different reason why they love their business. It might be the products or the customers they deal with, or it could even be the fact that they are the ones in charge of it all. The reasons are as varied as the businesses themselves.
We asked some entrepreneurs "why they started their businesses."
#1 – To Help Others Succeed
Before founding Ruckworks, I always had a passion for helping my peers through challenging problems. From the time I was about 6 years old I knew I wanted to start a business. So, when a good friend of mine came to me and said he wanted to start something as well, I jumped at the opportunity and started down this crazy road we call Entrepreneurship. We decided to start something we felt would have the greatest positive impact on fellow business owners, an Agile Methodology consulting company. We quit our jobs, pooled our money, and set out to help companies implement Agile – a highly efficient, organized, and empowering way to run your business. I haven't looked back since.
Thanks to Garren Heye, Ruckworks
---
#2 – To Connect Students and Teachers
Both me and my co-founder, Abhishek, met in first year of collage (IIT-Bombay). We would often discuss about advancements in technology and it's reach. During one such discussion we realized that while sectors like communication, healthcare have been revolutionized in past decade education still remains the same as it has been since centuries. We realized the issue remains with both the quality and quantity of teachers. And in one of those discussions the idea behind ActivityDeck was conceived. After graduating from college we wanted to give shape to our idea. Failing to find a coder whose vision aligned with ours, we ended up coding ActivityDeck website ourselves. A mobile app is on its way. Currently we are only operational in Mumbai, India and focusing on cooking and baking classes in the city. We plan to expand to other categories like music, dance, arts etc. soon. These instructors can be found on any directory or classified but those websites do little to help you make the decision and find the best instructor out there. We aim to solve this be providing a great depth of information regarding the classes and the instructions.
Thanks to Ankit Seth, ActivityDeck
---
#3 – Combining Two Reasons
I started my business for two reasons. The first is that I come from a background of teaching and education, and I wanted a new career that would afford me the opportunity to continue to teach, educate, develop and mentor others. In my position at Brenner Insurance Group, I am able not only able to educate my clients, but I am also the primary recruiter and trainer — I've combined my love for coaching and teaching into my role and truly love it. Secondly, I haven't seen many women in the insurance agency who have grown an agency. I wanted to create something as a female business owner to show other women that the insurance industry is a classy, sophisticated field to work in. It has the flexibility women may need but also has the potential to afford us the lifestyle we want, all while helping others do the same. Through recruiting, we have 12 total contracted agents after one year. Right now, 4 of us are women, and we're making efforts in this new year to add more to the team. It excites me to see more and more women buying into our system in this male-dominated industry!
Thanks to Sara Brenner, Brenner Insurance Group, LLC
---
#4 – Providing Affordable Care
While I was in the United States for my undergraduate studies, I suffered from a toothache. My appointment was scheduled after six days where I was suggested a dental implant. Although, I had health insurance it did not cover dental treatment which was considered a separate insurance there. The cost was estimated to be 5,000 U.S.D and the waiting time was one week post the appointment. Then I decided to return to India and visited a dentist for an enquiry. The cost estimated in India was 150-180 U.S.D without a specified waiting time. I also enquired about other treatments such as hip replacement and found out that it was way cheaper in India than compared to U.S. The quality and standard of the treatment was found to be almost the same provided the hospitals were internationally accredited. This difference in price and waiting time made me realise the dearth of affordable healthcare providers in medical tourism industry. This epiphany motivated me to start my own venture in medical tourism sector, catering to people lacking the treatment they want at affordable prices.
Thanks to Udit Verma, MedHalt
---
#5 – Job Loss Prompts Change
In January 2013, I was working my dream job at a high-end stationery store as a designer/retail manager. I was counting on being there for the long haul but was suddenly told that my job would no longer be there since the store was closing. I was crestfallen, but after a day or two wallowing, I realized the only one I could count on was myself. With that realization, I took my first solo leap on Jan. 16, 2013, deciding that I wanted to create a business that would sell products that I'd like to see on store shelves. Setting up on my dining room table, I started designing a handful of witty Valentine's Day cards and even opened my own Etsy shop. It was then, Lionheart Prints was officially born. Now, I hand-design and sell a multitude of eye-catching products that include tongue-in-cheek greeting cards, coffee 'Mugs for Mighty Mornings,' art prints suitable for framing and more.
Thanks to Liz Cooke, Lionheart Prints
---
#6 – Forging a New Path
In the summer of 2008, I took a week's vacation from my full-time job, which I promptly spent holed up in my apartment, sketching out the blueprint for my future business. For the next year, I devoted every waking hour outside of my job to turning this into a reality. In March of 2009 EliteEditing.com launched, and I would run back and forth to an Internet café five blocks from my office to manage work coming through and to take business calls. Eventually, it became too much. Elite Editing was starting to look like something real, and if I wanted to make it happen, I was going to have to take a real chance. So in 2009, as the economy came to a screeching halt, I took the leap. I left my full-time job that September and struck out on my own. Magazines were folding and papers were closing, but I saw a niche in the market: as the editorial world took a major hit due to the tumult of the surrounding economic climate, the need for a quality editorial outsourcing solution would become even more critical. It turns out I was right. And nearly six years later, I look back at that time, the whirlwind that it was, and I'm so thankful I made the choice to jump. It was the best decision of my life. I love running my own business. I've watched it grow exponentially into something I never dreamed it would be, and I can't wait to see where the next six years will take me.
Thanks to Jennifer Rotner, Elite Editing
---
#7 – A Changing Industry
I realized my profession of journalism was going through a huge change. I loved to write and create but there were few opportunities for a journalist. I decided to fuse my writing and storytelling skills with my friend's web and tech skills to form a digital marketing startup. With our new business, my co-founder, Shalyn Dever, and I decide the types of services we want to provide, lead a team of more than 15 people and create our own opportunities.
Thanks to Ashley Cisneros-Mejia, Chatter Buzz Media
---
#8 – Work-Life Balance
I was an executive producer at CNN for almost 13 years. I spent 20 years in the grueling 24/7 television news industry. The around the clock high demands of breaking news, knowing every time a government official sneezes, and keeping up with every foreign leader (and their autocracies) can suck the life out of you. Don't get me wrong, it's a fun job to be on the front lines of history as it unfolds, but there is little time for work, life balance…in fact, you have no life! So I started my business to set my schedule and own my time. I became a mom during my final years at CNN and that became my #1 priority. I started to find it increasing hard to have dinner with the family, quality time with my toddler, or volunteer at his school. The flexibility to set my own schedule is why I decided to bow out. So now I'm the owner of Perfect Pitch Media Group, a media consulting and public relations firm. I am busier than ever before but it's on the schedule that I set for myself. I get to take my son to school every morning, we eat dinner together (most evenings), and I volunteer at his school when needed. In the past year, I've been he happiest and healthiest I've ever been in a long time. Work Life Balance should be mandatory.
Thanks to Tenisha Taylor Bell, Perfect Pitch Media Group
---
#9 – Stop Commuting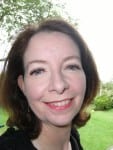 I started my own business because after 10 years I wanted to stop commuting 2-3 hours a day, and wanted to have more time and energy for my family and myself. I certainly no longer have to commute as I work from home and, although I still work long hours, I am always here at home when it matters. Fortunately, my web development and IT skills opened up opportunities for me in Search Engine Optimisation at a time when the un-ethical methods of doing SEO were ceasing to have an effect and businesses were looking for reputable SEO Consultants using long-term, sustainable methods that could help their businesses grow. I love what I do, SEO and Digital Marketing is a constantly changing landscape that keeps me on my toes, where I have direct client contact and where I am rewarded for all my hard work.
Thanks to Michelle Symonds, Ditto Digital Marketing
---
#10 – Improve Quality of Life
I started Crackerjack Marketing in 2010 to improve the quality of my life. At the time, I had a two year old son, and I was commuting over an hour each way to my high-stress Manhattan agency job. Starting my own social media and content marketing agency allowed me to ditch the commute, see more of my son, and design my life around our family's desire to travel frequently. We now have a team of seven people, all of whom work virtually (no office! no overhead! no commute!), and we all travel and work from wherever we want to. Additionally, none of us count vacation or sick days; everyone is responsible for getting their work done, and we take the time we need without tracking it. This flexibility has allowed me to have the lifestyle I want while building a successful business, and it keeps my employees happy, too.
Thanks to Stephanie Schwab, Crackerjack Marketing
---
#11 – Seeing a Need
Like a lot of businesses, my internet marketing and web design business (WebTek) was formed more than 16 years ago from what was really a hobby of mine at the time. The internet was is in its infancy, and I was really just experimenting and playing around with new technology. As I started to develop foresight for where this was headed, a business vision soon became clear. That vision along with seeing the need for companies to take advantage of this new advertising medium, quickly gave me a reason to start my business. Sixteen years later the internet is stronger than ever and the need for businesses to be found online is vital.
Thanks to Kornel Kurtz, Webtek
---
#12 – Finding a Better Way
There was a point in my life where I needed to find help for myself. However, as I searched for addiction treatment facilities online, I couldn't make sense of the options and didn't know who to trust. I knew there had to be a better way of providing information online to help people change their lives. At the same time, my business partner, Jeff Smith, wanted to put his digital marketing talents to use in the space because of his own personal motivations. Together, we saw an opportunity to give individuals struggling with addiction much better information online. At the same time, we knew we could improve the economics of the digital marketing ecosystem in the recovery industry and build a terrific business. Thus, Recovery Brands was born.
Thanks to Abhilash Patel, Recovery Brands
---
#13 – Filling a Gap
I started working in recruitment by pure chance and quickly realized that I had discovered the vocation of my dreams. After climbing the corporate ladder for a few years, it became clear to me that my true passion lied in working with entrepreneurs and recruiting for small and medium sized businesses. I could not find a headhunting firm that catered specifically to this target market, which prompted me to open one that would. Working exclusively with clients whose businesses I feel proud to represent and not having to settle has been absolutely priceless!
Thanks to Marina Byezhanova, Pronexia Inc.
---
#14 – Tired of Sitting at a Desk
I started my company because I was tired of sitting all day! My job required me to sit for hours each day. I knew it was taking a toll on my body and mood, but I did not think that I had any other choice. Then I learned about alternatives to a traditional sitting desk and started to work on my feet, rather than in my seat. I loved not sitting all day, yet I was unhappy with the choices that existed for active working products. My co-founder and I decided to take matters into our own hands and create adjustable-height desks and treadmill desks that were sleek, compact, and affordable. Our company, Rebel Desk, grew from this desire to help more people have a choice other than sitting at their desk.
Thanks to Kathleen Hale, Rebel Desk
---
 #15 – Inspiring a Generation
I launched Reimagine Play – a youth fitness start-up that offers obstacle based, fitness classes for kids ­ because I could not find fun, non competitive fitness activities for my two school-age girls. Kids need to be active everyday and also learn fitness fundamentals that prepare them for sports and life activities. Its these early, positive play experiences that instill life-long healthy habits in children. Given that 1 of 3 kids in the US is overweight or obese, I saw the need for more options for kids to be physically active. Many of the offerings in the market are geared to very young children or were too competitive. I notice that my girls loved obstacles, so I decided to create a bootcamp style fitness class for kids. That class soon became the basis for my business. As our next stage of growth, we are developing a family friendly gyms that will combine unique climbing structures with warrior style obstacles to create an interactive, fitness experience. There is nothing more inspiring that seeing a child develop confidence and self-esteem through physical play.
Thanks to Betty Francisco, ReImagine Play