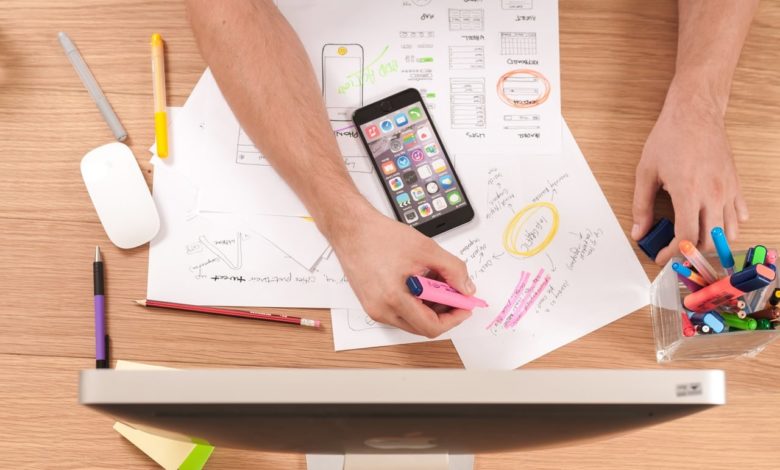 In the current generation of business being unique is a top priority to getting noticed. Each day some new story comes out about some creative marketing plan that takes the cake and drives huge traffic to a business. The Taco Liberty Bell April Fool's joke or Verizon's real life 'Can You Hear Me Now?' promo can only be described as unique. If a business is to survive and thrive making an effort to be unique is a must. Whether you pull off unique marketing stunts, have products which need no introduction or style yourself as an innovative CEO, having a defining quality is what customers will notice.
#1 – Business Model
Our business is unique because our business model addresses 2 major shifts in the fashion industry today: 1) the rise of fast fashion and its affect on major more traditional fashion companies like Gap, J. crew, Aeropostale, etc. 2) everyone, from celebrities to entrepreneurial retirees starting their own fashion lines. Our design team is comprised of top talent who have been laid off or have grown disenchanted with the big corporate models of major fashion brands (though by requirement they all have at least 5 years of major corporation experience). These designers help small to mid-sized brands design/develop quality product by exposing them to big company best practices and a global network of factories, trim suppliers, fabric sources, etc. Our team of corporate runaways are finding their creative passion again by helping smaller, passionate brands navigate the rough-fashion industry-waters.
Thanks to Stefanie Tacata, Stateless Fashion Design and Consulting
---
#2 – Keeping Doors Open
At The Halo Group, a branding and marketing communications agency based in the heart of Manhattan, we pride ourselves in being a 'mighty mid-sized agency.' Our "might" undoubtedly comes from our talented team of thinkers and innovators who above all else, are natural leaders. Working at a mighty mid-sized agency provides employees the unique opportunity to grow within their positions and assume leadership roles. We create a culture of leadership through our comfortable environment where everyone from a new intern to the CMO can share ideas and brainstorm with the executive team. Too often, employees are nervous to voice their ideas because they are either at the bottom of the proverbial totem pole or their suggestions fall outside the realm of their job description. At The Halo Group, we encourage all employees to break through departmental boundaries by providing opportunities to share ideas and collaborate across all departments. Members from the strategy team might have some insights that can help the Public Relations Team, while the PR Team might have share ideas to pitch to Creative. Our company is unique because we keep these doors open, empowering employees to grow as an collaborator as well as a leader within a mighty mid-sized agency.
Thanks to Linda Passante, The Halo Group
---
#3 – Helping Overlooked Groups
My name is Dmitri Oster. I am the founder and Program Director of a very unique and dynamic community-based outpatient behavioral health treatment facility based in Brooklyn, New York called One World Counseling. What makes my particular business operation unique is that we market, tailor, and provide our clinical counseling and treatment services to traditionally over-looked segments of the wider community that typically do not access and/or obtain counseling and treatment services; specifically, many immigrant and newer immigrant populations. This means that I have professional staff that speak a number of foreign languages – about ten in total. I go to places in the community to speak about mental health treatment services where most other treatment providers would hardly ever consider. And the results thus far have been very positive and promising.
Thanks to Dmitri Oster, One World Counseling
---
#4 – Innovating an Industry
Our company is unique in taking an industry that has had very little innovation and created a scalable business model that leverages technology. We are ready to go national with expansion deals already in place in Seattle and San Francisco. We are able to do that because: 1. We realized that the cost of manufacturing of trailers needed to come down and as a result we've decided to vertically integrate the manufacturing and building of STERLINGS trailers in Mexico. 2. Our company develops our own POS system which would cater the needs of mobile businesses. Many booking systems exist out there but they are all built with the single brick in mortar in mind. 3. We launched our own haircare product line which is a big part of our business.
Thanks to Kush Kapila, Sterlings Mobile Salon & Barber Co.
---
#5 – Idle Capital
Phlatbed is unique in-that it is a peer to peer moving services platform that enables people turn idle capital into revenue sources. Phlatbed is part of the New Economy, the Sharing Economy. One that believes in the empowerment of every person as collaborative providers and consumers of goods and services in an inclusive and democratized manner. This helps eliminate waste, increase access, and allows people to turn idle capital into revenue sources. Anyone with a truck, van SUV etc can provide moving services in their locale, while the service requester names their price, this way the marketplace self regulated and prices are market stabilized.
Thanks to Alani Kuye, pHlatbed
---
#6 – New Use for Old Product
We are the best example of using modern technology to produce one of civilization's oldest products – coins. Actually, we mint medallions, but what's unique about what we do is that we take what used to be currency created by kings and conquerors and use it as a way to mark an accomplishment in a way that artistic and memorable. The military uses what are called challenge coins, and we've minted those for every branch and at every level right up to cabinet members and top generals and admirals. Take a look at the official portrait of President Clinton and you'll notice a rack of challenge coins behind him. We mint awards – when you hear that somebody has won an award, the tangible part of that is usually a medal. And we're one of the few companies left that can do this work here in the United States. That's why we do work for so many companies you've heard of and even more that you haven't heard of yet. A coin is a real thing that captures in metal a thing that's difficult for a single person to take hold of – a sales achievement, a national park, a wedding anniversary, the construction of a new building or the tragic death of a first responder. You can't do that with a t-shirt or a baseball cap or a fanny pack. We can in a way that endures as long as it needs to.
Thanks to Paul Wagner, Northwest Territorial Mint
---
#7 – Disrupt Expensive Consulting
The average college consultant costs anywhere from $5,000 to $40,000 a pop. After hearing these astounding numbers, I wanted to find a way to bring college consulting to the masses, to help the average student who REALLY needed the help. The average student at a public school has to compete with over 800 students to get FaceTime with their college counselor. I developed a unique video product with guided workbook that has now helped thousands of students get into the college of their dreams. My belief: Give More. I was able to create a formula, one that I already used with high-paying clients, and boil it down into a video format. Almost 25% of what students learn is from videos, and I wanted to disrupt the one-on-one college consulting business by creating a special video training for teens around the world.
Thanks to Neha Gupta, Elite Private Tutors
---
#8 – First of its Kind
What makes Warriors Heart unique is that it is the first private peer-to-peer treatment program in the US to help the over 13 million American Military,Veterans, Law Enforcement and First Responders faced with the self-medicating struggles of alcohol addiction, prescription and drug addiction and PTSD (post traumatic stress disorder). Warriors Heart has built "Warriors Only" programs, including Residential Treatment, Day Treatment, Outpatient and Sober Living for 18 and older men and women to help them find "strength thru healing" in a safe place.
Thanks to Josh Lannon, Warriors Heart
---
#9 – Teaching and Coaching
At Modern da Vinci, we believe that small businesses are the innovators, the outliers, and the backbone of our nation. We believe small businesses can grow with purpose and speed through better leadership. Leading a business to success is a skill-set that can be taught and learned. Through our model, we help small business owners plan their path to growth and success, identifying weaknesses in their strategy and leadership along the way. From there, we provide the tools, articles, courses, and training to turn these weaknesses into strengths. Finally, we turn this planned learning into achievement with real feedback and coaching. Modern da Vinci follows this Plan – Learn – Achieve model through a membership site. Members get access to articles, videos, podcasts, self-assessments, and virtual coaching and support by our leadership and business growth experts with over 25 years of experience. For the price of a cheap dinner, your small business can access exactly what it needs to grow and achieve.
Thanks to Michael Mehlberg, Modern da Vinci
---
#10 – Unique Social Network
There are a lot of things that make my business unique. As far as my research shows so far, it's the only social network that endeavors to give artists of all kinds not only a venue for collaborating within or across genres, along with the tools to do it, but it also provides members with their own portfolio/blog and multiple, built-in ways to monetize their own original content. For the free social media portion, think LinkedIn or (even Facebook) meets Soundcloud, meets Instagram or EyeEm, meets YouTube, meets Patreon, with a focus on collaboration and an environment that fosters cooperative creativity and encourages mutual support among artists. The business side involves fully monetizable portfolio sites at different membership levels (including a free basic blog, which is not equipped to be monetized). The way in which we consume art of all mediums has fundamentally changed with the advent of the internet, and it's important for artists to protect their work and find new ways to profit from it, which is why automatic copyrighting and Creative Commons licensing options are built directly into each site. It is my dream to help other artists achieve their dreams! Not only am I the only designer/developer working on this, but I'm the only one there is to do marketing, promotions, and everything else at this time. That's why we are currently in a very exclusive beta testing phase while I continue to develop both membership and portfolio features. I'm launching a crowdfunding campaign on June 20th to help me raise the money to finish this phase, move into public beta testing within the next few months, and launch publically within a year, but hopefully even sooner.
Thanks to Danielle Dandridge, d6 Collaborative
---
#11 – Investing to Achieve
With global population estimates expected to reach 10 billion by 2050 – and consumption levels surging accordingly – the world is facing increasing pressure to answer food demand. While many fight the good fight, by investing in means of achieving higher yields or experimenting with indoor or urban farming, *few realize that one of the biggest restrictions of food production is a lack of access to the economic resources needed to plant and harvest*. While the lack of proper access to financing is one of the premiere inhibitors of farm growth, it's one of the least addressed. ProducePay is confronting this challenge by creating an all new means of financing farming in order to support an industry that is currently hugely underbanked by mainstream financing (less than 1% of US Bank Portfolios is currently focused on Agriculture). With rapid urbanization of First World countries, more and more of the fruits and vegetables we eat are coming from developing countries who have either limited or no access to the capital they need to farm their lands. ProducePay's innovation has come from *our unique ability to create a new means of collateralizing fresh perishable produce*, in a way that allows farmers to receive the financing they need to effectively harvest and ship their products to the US. ProducePay has created *the first ever means of securitizing fresh perishable produce as a financial asset through the use of technology*. Using live data, the company developed a digital marketplace that brings financial independence to farmers and connect them with buyers of fresh produce at a wholesale level.
Thanks to Pablo Borquez Schwarzbeck, ProducePay
---
#12 – Consumer Oriented
Budget Dumpster is unique for a variety of reasons and our uniqueness is the primary contributing factor to our success. We have rented almost 200,000 dumpsters across the country, but do not own a single dumpster. Our lean, limited asset business provides us the opportunity to focus our efforts on sales, marketing and most importantly our customers. Being a customer-oriented business is also very unique in a waste removal industry that focuses on catering to those who consistently need dumpsters, such as contractors. Although 80% of our customers are first-time users, this is a major, under-served market that has been neglected because of an assumption that they will not need a dumpster again in the future. Our unique approach is serving the waste removal needs of thousands every week. It is unfortunate that our main differentiator is catering to the average consumer, but we are happy to fill the void in the industry.
Thanks to John Fenn, Budget Dumpster
---
#13 – Take Our Time
My company MPowrx™ develops and markets medical devices. We view ourselves as both a medical and a tech company. Technology startups are focused only on disruption, but we recognize that the healthcare space is extremely complicated and that regulations are in place to protect the safety of the public. Unlike some of our competitors, who may prioritize getting to market first, we take our time with our products so that we can secure the proper regulatory approvals and clinical peer reviews before pushing the products onto the market. In tech, it may be easier for companies to take the quickest path to commercialization and worry about the consequences later. In the medical field, when you get it wrong, there can be significant negative consequences. We view regulatory bodies not as hurdles, but as partners in the commercialization process. We work with them to make sure that our products are safe and effective for the consumer..
Thanks to Dr. Nancy Markley, MPowrx
---
#14 – Desired Changes
What makes my business unique is that although — or because? — I can't stand business, my business has lasted for nearly 30 years, is debt-free and consistently profitable. A clinical psychologist, I invented a simple electronic device capable of enabling people of all ages to make desired changes in their own behavior and habits. After scratching my head for a while, I concluded that to give my invention the best shot at reaching as many people as possible who could benefit from it, I really needed to start a business. The problem is, I knew nearly nothing about business, and frankly, what little I did know, I didn't much like. Still, I wanted my invention to succeed, so I jumped in with both feet, found a business partner, and proceeded to play an intense game of learn-as-you-go. We raised enough money for engineering, testing and manufacturing, but I faced a dilemma. Even as a reluctant businessperson, I now had an obligation to investors to run a successful (spelled p-r-o-f-i-t-a-b-l-e) business. But as a psychologist, I was still motivated primarily to do something good for people, which I wished I could do without taking their money. It wasn't easy, but I ended up finding a way to stay true to my do-gooder values without neglecting my obligations as a businessperson. I run the business as if it were a nonprofit dedicated to adding as much value as possible to the lives of our customers. We spare nothing to help our customers get great results. We're in no hurry to grow our business. In fact, we embrace slow and steady. (We're like the tortoise in the race against the hare. We may still be crawling, but the hare had a heart attack and died years ago!) We rely almost entirely on word of mouth to sell our product, not because we're too cheap to advertise, but because, as a matter of conscience, we don't like persuading people to buy. We'd rather wait until they've persuaded themselves to buy and come looking for us. It's turned out that, wonder of wonders, by allowing do-gooder objectives to sit in the driver's seat, we've done pretty well business-wise, too. Plus we sleep awfully well at night.
Thanks to Steve Levinson, Ph.D., Behavioral Dynamics, Inc.
---
 #15 – Social Awareness
GiftAMeal is a startup company that's centered around both financial and social awareness. The ability to make a difference whilst concurrently partnering with restaurants for their betterment is a distinctive combination, and we're proud of our ability to show that business and philanthropy don't have to be mutually exclusive. The premise of our business model is as follows: we partner with different restaurants across the country (these restaurants pay a fee to be a part of our platform). If any of our app users eats at one our partnered restaurants and takes a photo using our app, we donate a meal to charity through a local food bank, and if they post this to social media, we donate an additional meal. So GiftAMeal is unique in that our primary objective is to help those in need, but we're not sacrificing the efficacy of our business model in the process of doing so. We work to make both a difference and a profit.
Thanks to Andrew Glantz, GiftAMeal