Inspiration
16 Entrepreneurs Share Their Favorite Inspirational Business Quote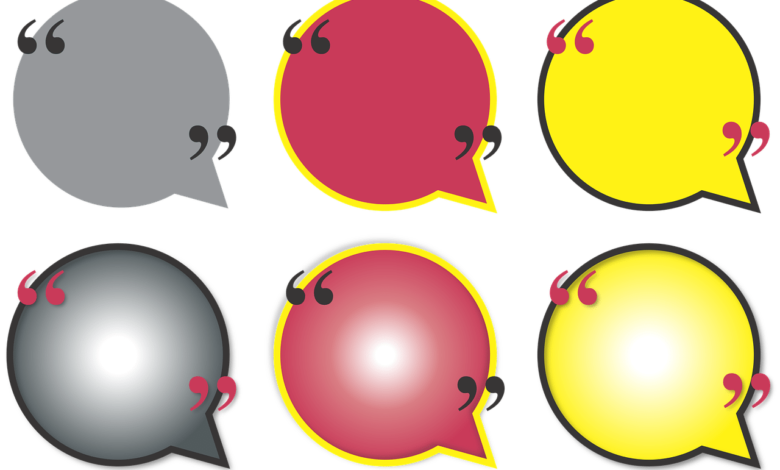 André Gide wrote that,"Everything that needs to be said has already been said. But since no one was listening, everything must be said again." Quotes are an important part of motivation, though many of them are repeats of another turn of phrase. Business owners are particularly partial to famous quotations. Reading a motivational speech from a business legend or famous creative mind can give you a spark. It doesn't matter if it has been said before and repeated numerous times, quotes can give you the fire you need to be a better entrepreneur or learn how to handle a difficult situation. Below are some of those quotes sent in by entrepreneurs throughout the country.
#1 – Hope requires no action, no responsibility and relies on chance.
I really don't know the origination of it – but I've used it ever since I started my business 23 years ago. There's no place for that in business. Don't confuse that with a lack of positivity or a "win at all costs" mentality rather it's about intention to deliver results rather than excuses.
Thanks to Ken Schaefer, Schaefer Advertising!
---
#2 – Clients do not come first. Employees come first. If you take care of your employees, they will take care of the clients.
My personal favorite quote is from Richard Branson. I have found that over the course of my career this motto always holds water. When employees are not treated as equal team member and are not recognized or rewarded for their hard work and dedication, either their performance drops or they leave. Although I am the COO, I don't consider myself on a different level than anyone else at Open Systems. I work for them as much as they work for me, if not more so. When you have the mentality that 'we're all in this together' it spreads to everyone – positivity and negativity are both contagious.
Thanks to Tom Borghesi, Open Systems Technologies!
---
#3 – Stay hungry. Stay foolish.
Spoken during the 2005 Commencement address at Stanford University, this sentiment from Jobs was directed at graduates in an effort to encourage them to use their time wisely and follow their heart and intuition. More than 10 years later and it still resonates strongly with all ages, especially entrepreneurs. Never stop learning or challenging yourself to keep reaching up and moving forward.
Thanks to Deborah Sweeney, MyCorporation.com!
---
#4 – When it comes to change action is more important than information. Doing is more important than knowing. Even if you know a lot, it's what you do–today and every day, consistently that truly makes a difference.
Information-gathering is the great paralyzer. With more than 75% of American adults owning a smartphone, the vast majority of us have access to information about almost anything we need, at any given time. The problem is, information can only do so much for us. Most people know a lot. Yet only a select few, DO a lot. If we really want to see movement in the marketplace, we must focus on taking action—each and every day–not just acquiring more information.
Thanks to Stephanie Nivinskus, SizzleForce Marketing!
---
#5 – I have yet to meet a business owner or CEO who plans to fail, but I have met many who fail to plan.
Why? this tells it like it is. Many business owners have no plan or if they do, they don't follow it. And it leads to many problems, slow growth, no growth, and ultimately the business fails.
Thanks to Walt Wise, BPI Strategy Group!
---
 #6 – Don't judge each day by the harvest you reap, but by the seeds that you plant.
I am a Financial Educator & Coach and the founder of Youth Smart Financial Education Services. I provide financial education to youth ages 14 and up. I also provide individual virtual financial coaching to young adults in their 20's and 30's. The tasks of teaching and coaching provides a tangible benefit. I'll call this the harvest. However, since I provide online coaching sessions, I must also maintain an online presence. My online interactions build relationships, and these are the seeds. I use this quote with my clients too. For example, if they are rebuilding their credit, each on-time payment is a seed. Once the credit score increases, that's their harvest. Without seeds, there can be no harvest!
Thanks to Roslyn Lash, Youth Smart Financial Education Services!
---
#7 – Better be a lean moorhen on a pond than a fat sparrow in a cage.
As business owners and entrepreneurs, the allure of 'VC funding' is very real – and at times, very distracting. And, there are a lot of disadvantages to raising venture capital – spending a lot of time trying to raise the capital, the very low probability of ever getting any, the loss of ownership, the loss of control, and the yoking with investors that may not share your values – to name but a few. That said, many times the answers to our 'business questions', catalysts for new ideas, and necessary grounding doesn't come from business books or traditional advice, it comes from looking outside our usual genres and (gasp) taking time away from work. In short, venture capital is a lot like debt bondage. And, the reason most of us start businesses in the first place is to get rid of the boss. For me, the quote is a reminder of the freedom and liberty I truly seek. Thank you, Zorba.
Thanks to Greg Archbald, GreaseBook: Oil Production Software!
---
#8 – We should know that diversity makes for a rich tapestry and we must understand that all threads of the tapestry are equal in value no matter what their color.
My favorite business quote is from the late Dr. Maya Angelou. This quote reminds business leaders that diversity is needed to bring together the brightest minds to create solutions to business, economic and social challenges of the 21st century and beyond.
Thanks to Dr. Artika Tyner!
---
#9 – Protect the Downside
Richard Branson sticks by this principle in all the business decisions that he takes and he says that this is one of the best pieces of advice his father had given him. Taking risks is an essential requirement in business. One of the fundamental principles of investing is that the higher the rewards, the higher is the risk. Therefore, if we want stellar returns, we should be prepared to take significant risks. However, one of the most common reasons why businesses – small or large – fail is because they get carried away by 'shiny' possibilities and take risks that spiral out of control and wipe them out. Entrepreneurs and investors who have a track record of consistent growth for decades understand the importance of avoiding risks that can wipe out all their gains.
Thanks to Peter Banerjea, SuccessIsWhat!
---
#10 – When I was 5 years old, my mother always told me that happiness was the key to life. When I went to school, they asked me what I wanted to be when I grew up. I wrote down 'happy'. They told me I didn't understand the assignment, and I told them they didn't understand life.
I had a terrible job in my late twenties that I was doing because I thought that's what I should be doing. I hated working there. I read this quote and a few weeks later I quite. After I quit I started my own business and got back into doing what makes me happy, not everyone else. It's been five years since I left and I've never been happier. This quote gave the courage to leave corporate and start my own businesses.
Thanks to Corey Nelson, Catherine Jinn!
---
#11 – The real test is not whether you avoid this failure, because you won't. It's whether you let it harden or shame you into inaction, or whether you learn from it; whether you choose to persevere.
The reality is that no business, big or small, is immune to challenges and failures. However, when looking at companies who are profitable and stand the test of time, it is clear that their perseverance/resiliency to withstand hardships and learn from their mistakes are what have helped them achieve success. As an academic researcher of resiliency building practices and owner of a career coaching and professional services company who provides resiliency building training, I firmly believe that resilient leadership and active resiliency building are needed to ensure the health and success of an organization. President Obama's quote embodies what I as a business owner- research, teach, preach, and practice each day.
Thanks to Dr. Erica Vernold Miller, Professor Patty Cake ® Consulting, L.L.C.!
---
#12 – Life is either a daring adventure or nothing.
Risk taking has been essential to my journey in the workplace. I took a risk when I went back to school to get a Masters in Social Work. Armed with only a vague notion that I might be good at counseling and listening, I entered this rigorous program. Then I took a risk when I finished- didn't want to get a conventional social work job- I wanted to take my degree and life experience start something new. Not sure what that was, I risked rejection and failure by sharing my ideas with friends, employers, colleagues. I risked financial security when I left my union job as a bartender to start From The Inside Out Project®. It has all been a 'daring adventure' full of risks- and well worth it.
Thanks to Laura MacLeod, From The Inside Out Project®!
---
#13 – The difference between successful people and others is how long they spend feeling sorry for themselves.
It happens to all of us. We make a mistake. Something we tried flops miserably. At that moment, you have a choice. Wallow in it and feel sorry for yourself. Or you can learn from the experience and do better the next time. This was a big mindshift for me in business but it has made all the difference!
Thanks to Christina Meade, Nerdy Girl Success!
---
#14 – If you don't ask, you don't get.
It's a reminder that we need to be bold and fearless, especially in business where the difference between success and failure, between getting the job, the deal or the recognition can be because we didn't put ourselves out there, despite the risks. So I try to keep this mantra in my own business head as well as share the sentiment with all staff to be fearless and remember that just asking can make all the difference in the world.
Thanks to Dawn Reshen-Doty, Benay Enterprises, Inc.!
---
#15 – When asked what was the secret of your success? Ted Turner replied: Early to bed, early to rise, work like hell and advertise!
That's a pretty good mantra for just about everyone.
Thanks to Robert Barrows, R.M. Barrows, Inc. Advertising & Public Relations
---
#16 – The only person you are destined to become is the person you decide to be!
Because it is 100%true. If you decide you can do something or if you can not you are right either way!
Thanks to Daniel Nyiri, 4U Fitness!
---
What's your favorite quotations? Tell us in the comments below.