Inspiration
18 Entrepreneurs Explain Why They Started Their Business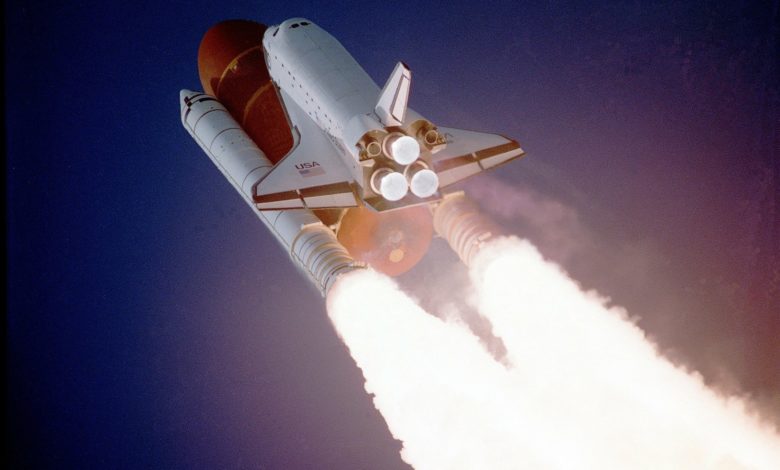 Each business has a story. No matter if the business is a Goliath like Wal-Mart, or a local business owned by a couple or family, the business has roots in an idea. For each business owner, the story of their journey can range from monetary needs or the passion for a unique project. Each story is different though the reasons may be the same. No matter the tale, the background behind each and every business is what fuels each and brand.
We asked some entrepreneurs and business owners, why they started their businesses:
#1 – Food is Always Needed
I started CedarLane Natural Foods over thirty years ago after emigrating from Lebanon to escape war and social unrest. That's why I went into food. I know that food is always needed, in the days of peace as much as in days of war. We offer a little bit of family in every meal, everybody that touches this recipe gives something to it. CedarLane offers a wide variety of all-natural fresh and frozen, ready-made meals. The Carson, California company employs about 800 people in its 4 Southern California plants. Today, CedarLane is the largest family-owned and operated national frozen food brand in the U.S.
Thanks to Robert Atallah, CedarLane Natural Foods!
---
#2 – Stranded
I was stranded on the side of the road with my band's rental van and we had to cancel most of our tour because the rental company took so long to get us back on the road. I then realized that there's no reliability in rental van service and vowed to change that. Fast forward to 2016 and Bandage is a $10 million business and I'm is on the board of the American Rental Car Association.
Thanks to Sharky Laguana, Bandago!
---
#3 – Taking a Piece of My Pie
I started a business when the salon where I was going to rent as a young esthetician wanted to charge me a percentage of my retail sales. It felt like someone was trying to take a piece of my pie. I was right as I learned in the spa business, retail is crucial to the profits and success of a spa. The other lesson I learned from this is to go with your gut. I've never been afraid to take chances, but I probably would never have gone out on my own, if I didn't feel like someone was benefiting from my hard work.
Thanks to Nancy Reagan, Bella Reina Spa!
---
#4 – Saw Firsthand Difficulties
I co-founded CoverWallet with my friend, Inaki Berenguer, in 2015 after we saw firsthand the difficulties businesses face when it comes to managing insurance. The company Inaki was working at the time was trying to close a deal, but first needed to provide their certificate of insurance and full policy. The company's agent was out of the office for a few days, and no one could get ahold of him. Inaki and I looked around and found that this is a common difficulty businesses face, and there was a clear opportunity to create a simple digital experience. We started CoverWallet, and have since built an innovative product which can save millions of businesses time and money.
Thanks to Rashmi Melgiri, CoverWallet!
---
#5 – Room for Improvement
I grew up in Minas Gerais, Brazil and my mother was a cleaner in my home town. I loved helping her and growing up, we bonded over these experiences. I respected her for her hard work and what she did for us growing up. I moved to the United States in my late teens and my first job was as a cleaner. I realized I had a passion for cleaning, for making my customers smile and seeing how rewarding it was to help those who needed it. I could see how families had more time to spend with each other instead of worrying about domestic responsibilities. I knew there was a lot of room for improvement in this industry. I knew I could do it better. I wanted to provide a solution for everyone, as I believe my services should not be limited. I knew I could streamline my cleaning process where it benefited the customer and my team. I really don't like how other companies waste a customer's time with a complex process- contracts, hourly rates, and estimates. I just wanted to simplify everything. From day one, we have set out to change the cleaning industry. Our focus has never changed. Now, we can share our proven business model with people everywhere.
Thanks to Maany Silva, 10BUCKSAROOM.com!
---
#6 – Because I Could
I became a business owner because I could. I didn't always believe that to be true. When I began working remotely for my employer I realized that I could, in fact, do this for myself. Not just continue to help others become successful. After that, the reasons kept pouring in. (1) So I could travel anytime I wanted without having to ask for time off or feel guilty. (2) Because I learned life was really short not to take chances and being business owner allowed me to take chances for both myself and my company. (3) Because no one was doing things in a way I thought they should be done. I want to bring back personalization whether people think it's scalable or not. 4) I'm not getting any younger and there will never be a perfect time to start something other than right now. (5) I wanted to set an example for my children. Whatever you want, no matter how old you get – go after it. Be determined, be diligent, be continuously learning, and be unafraid or what anyone else thinks.
Thanks to Melissa Smith, The PVA!
---
#7 – What You Can't Stand Is What You Were Created to Change
I started SMR Leadership Solutions, LLC to help coach and train organizations and individuals to be the best they could possibly be in their personal and professional lives. I once heard that what you can't stand is what you were created to change. I can't stand when I see people just existing and not living. I wanted to make a difference in people's lives so they can be the best leader possible. I believe everyone is a leader, whether it's at work, home, church, or in their community. Everyone has someone watching them and depending on them to succeed in life and I want to help that happen.
Thanks to Stacy Roberts, SMR Leadership Solutions, LLC!
---
#8 – There was Something Bigger
I jumped off the cliff as they say because I always knew there was something BIGGER I should be doing. My career started off in the fitness industry where I was a national level fitness competitor and personal trainer. At that time, I had built my own social media following into the thousands (before the days of all the countless blogs on social media were created). From there I took those skills and started working with companies of all sizes. But one day, as I was sitting in my comfy, Fortune 500 consulting gig, I got the feeling that there was something BIGGER I could be doing and more impactful. Going back to my training days, I knew that impact would only happen if I were able to work 1 on 1 with people, so with years of experience in social media, coaching, and an MBA in hand, I started a business doing just that. I help coaches and consultants reach their online audiences by optimizing their marketing and mindset so they can bring in more business. I love what I do because I help others elevate their success and build not only a great business but a legacy.
Thanks to Britney Inez, The Maven Impact!
---
#9 – Fills a Void
Most business startups begin the same; an idea for a product that fills a void in the market paired with the fantasies of not having anyone to answer to, working from home, and making your own hours. When we started Overthrow in 2012, our plan was to produce and sell t-shirts that not only fit better than what was available at big box stores, but were also made from higher quality fabrics, all while still being affordable. We quickly learned that (surprise!) our dream business was not as simple as printing some tees and opening an online shop. That is when the passion was really ignited. Learning how to market our own products, navigating the ins and outs of the apparel industry (have you ever visited a button warehouse?), and connecting with other like-minded individuals from all walks of life have been part of the journey. I feel incredibly lucky to have had the highly unique experiences and wild emotional highs and lows that come with owning your own business.
Thanks to Rachel Cary, Overthrow Clothing!
---
#10 – Wanted to Travel
Because I wanted to travel. I wanted to do something that could have an immediate impact but that I could do from anywhere, anytime. I was tired of the bureaucracy of government and corporate work along with limited vacation days (my balance was always bouncing off of zero!). Freedom Makers Virtual Assistant Services came about because I noticed two gaps in the market place: 1) business owners need super part time support 2) military spouses need stable but portable employment. Even better is that I could run it from anywhere, anytime. The best part is when you're abroad and responding to emails during the day there but in the middle of the night in the US. No one responds and you literally get to an empty inbox.
Thanks to Laura Renner, Freedom Makers!
---
#11 – My Parents
My parents bought me an IBM PC Jr. when I was a very young lad, even though they knew nothing about computers and it was a relatively huge expense for our family. My mother found some magazines that would have Basic programs to code. If I wanted to play a computer game, I had to code it first because it didn't have a hard drive or floppy disk to save the work on. This set me up for all my future endeavors.
Thanks to Cody Clifton, Challenge Coins 4 Less!
---
#12 – Accidental Discovery & Success
My entrepreneurial journey is very much a story of accidental discovery and success. In 2010, I realized that I needed a more family-friendly career without extensive travel and inflexible work hours. And, like many small business owners, I wanted more freedom and control over my day-to-day work environment. So I took the leap, and left my day job to freelance part-time as an online marketer, doing everything from logo design to website design and development to social media consulting. Before I knew it, I had a solid client base and too much business to handle on my own – I incorporated, made my first hire, and became an accidental business owner. Now, I co-own a full-fledged digital marketing agency with my husband, with clients in 8 states and a team of six. I have the freedom and family-friendly work environment that I desire, and am doing something that I love. I never set out to own a business, but the entrepreneurial bug bit me and I'm sure glad that it did!
Thanks to Amber Hinds, Road Warrior Creative!
---
#13 – Honoring US Veterans
I began US Military Maintenance primarily to create successful US veteran business owners, who would employ other US veterans at good, and livable wages. Many combat-deployed US servicemen and women have a difficult time transitioning back into the civilian world. Top-notch leaders in the military often must take several menial, basic wage jobs after leaving the US Armed Forces. They fall into poverty. That increases the stress they already carry and results in many detrimental life changes: heavy alcoholic drinking, drugs, violence, loss of reality: and 90% of the time, divorce, and the loss of their families. Why? Because they were one of hundred Americans that volunteered to defend our country against its enemies, and to keep our populace safe. — In two years, I have created 35 USMM owners, who are collectively employing over 200 US veterans and paying them livable wages. — I make a living helping America's most deserving able to make a living for themselves, and for other US veterans, like them. — I love what I do. I created this business myself, so I could do exactly what I am doing: Honoring our US veterans!
Thanks to Mark and Tori Baird, Hire Patriots!
---
#14 – Few Students Who Needed Something Different
I saw many high school students spending significant amounts of time in tutoring, and still some would fail. Sometimes they had learning issues, but many others forfeited credit due to poor attendance related to illness, family travel, participation in elite athletics, or a career in acting, music, and other performance arts. When I finished graduate school with my fresh principal certification in hand, I decided to focus on the few students who needed something different rather than apply for a job at a traditional large high school. I founded Brightmont Academy, an accredited private school for students in grades 6-12. Brightmont uses one-to-one instruction exclusively, enabling students to receive credit, and even a diploma, for studies completed in a class size of one. By assigning one teacher to work with only one student throughout every session, Brightmont customizes all aspects of the student's educational program. 17 years later, I celebrate the thousands of successful Brightmont students!
Thanks to Ruth A. Wilson, Brightmont Academy!
---
#15 – Support Women of Color Who Create Online Content
I started my personal blog and my youtube channel  to share my love of fashion, photography, and personal style. I decided to launch my podcast The Creative Millennial because I'm interested in hearing the stories of my fellow creatives. I think the best way to stay sane on this journey of living a creative life is to talk with my peers and learn from them. That way I gain inspiration and perspective… plus I talk a lot anyway so it's only natural that I find a way to do even more of it. Brown Girl Bloggers came about as a way to connect, encourage, and support women of color who create content online. When I started blogging I could barely find any other women of color so instead of begging for inclusion I decided to make a place for us and I'm pretty damn proud of it.
Thanks to Candice VanWye, Brown Girl Bloggers!
#16 – Laid Off
I started my business in San Diego in 2007. I was working full time for a company called Muttropolis and started consulting part time as Whitegate PR. I wanted to move to a city… San Diego was a little too boring for me. My grand plan was to go to San Francisco, but I applied for one job in NYC and got it! Applied, had a phone interview, flew to NYC and moved within ten days. Two months later I was laid off on a Thursday. That Friday, the very next day, the one client I had been consulting for called me and asked that I be available for more hours. I have been running my business full time since that day.
Thanks to Dana Humphrey, Whitegate PR!
---
#17 – We Couldn't Find It on the Market
We started AllSpice Rack because we honestly couldn't find a spice rack on the market that met our expectations. We are serious cooks who use 30-60 spices on a regular basis and we care about beautiful products that complement the rest of our kitchen. Nothing else out there was cutting it, so we made our own. Our product has all the features we found lacking in the others: clear labels, high-quality jars that face top out, 60 mini compartments for every spice we'll ever need, and beautiful wood. It's been a great family business for 3 years now. We're finding buyers every week who value the same things we do and who are happy to pay for the best spice rack out there.
Thanks to Eagan Heath & Leah Sugar, AllSpice Rack!
---
#18 – Started with a Passion
21 years ago, I ventured into the music business launching a public relations and marketing firm — Webster Public Relations. With a dream to work for Dolly Parton and Kenny Rogers as they were childhood inspirations, I moved to Nashville in January 1995 with a goal to represent them both one day…..and that day is now! I have represented Kenny Rogers for 13 years and Dolly Parton for 10 years. Though, they are not my longest clients, which Janie Fricke was the first client 21 years ago and remains a client today, but Hank Williams Jr. became a client 17 years ago. I started the company with a passion for the music and wanting to work in the entertainment space. I work closely with my clients' managers, agents, tour managers, personal assistants, and record labels to coordinate marketing and publicity campaigns. In my position, I have had the opportunity to meet Presidents of the United States, travel to many foreign countries on tour with musicians, and help many charitable causes with donated auction items, personal concert appearances and various celebrity meetings. Starting this company was all a dream and today, I get to continue to live out the dream!
Thanks to Kirt Webster, Webster Public Relations!
---
Why did you start your business? Tell us in the comments below.