Inspiration
21 Entrepreneurs Explain How They Came Up With Their Business Name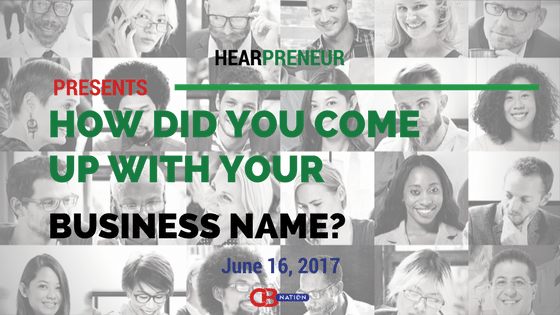 The idea of exactly what your business is going to be usually comes first. Secondly, most often, is giving a title to your idea. What exactly is going to be the name of your business? Some people turn to their childhood for inspiration or a beloved family pet. It could be a made up word you dream of one night and feel it has the right ring to it. Even still there are some people who study foreign words for the perfect meaning behind their chosen business. Whatever the inspiration or relation may be, the naming of your business is one of the most important parts of becoming a CEO. Having a brand behind a strong title can make all the difference in the world.
#1 – Emotional Benefits of Our Mattress
My wife and I were driving home from North Dakota trying to think about a cool new name for our mattress company. We commented on the fact that so much of what you see out there is boring and we wanted our brand name to be connected to the emotional benefits of our mattress. As we were pondering the next great idea, my wife sees a train chugging along side of us. In graffiti on the side of the train was written the word "hero". I instantly called my brother Mark, who is my business partner, and after a few minutes of discussing it we knew it had to be Herobed. In order to be somebody's hero you have to be your best and to be your best you have to sleep your best. And there it was.
Thanks to Jeff Quinn, Herobed!
---
#2 – Where I live
My name is Fahad and for my 1st venture: Bay Street Brands which is a digital advertising agency that helped entrepreneurs and entrepreneurs build a social media brand I came up the name through where I live. I live in Toronto, Canada and on Bay Street, there are very nice high end brands, restaurants and retail outlets.At one point, the reason I chose the name is because I wanted to work with those brands whether it be providing marketing or publicity in the future and through the name, it will attract that kind of clientele that I hoped it would cater to.
Thanks to Fahad Mohammed, Bay Street Brands!
---
#3 – 2 Columns & Mixed & Matched
The first step for me was deciding what genre of name I wanted. There are company names that are based on proper names (think most law firms.) There are descriptive names, like General Motors Company.There are nonsense words, like Enron. And there are names that put together two words for a new meaning, like my company, IdeaRocket. I literally just made two columns of words that had the right connotations for me, and mixed and matched until I got something I liked. And five years later, I still like it.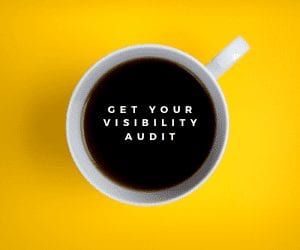 Thanks to William Gadea, IdeaRocket LLC!
---
#4 – Connection to the Sea
My company provides design and communications services for nonprofits, but I'm actually a marine biologist by training. So when it came time to name my new enterprise, I wanted to keep some connection to the sea. *Hypsypops rubicundus*, also known as the Garibaldi, is the California state marine fish. Where California's kelp forests are largely painted in drab greens and browns, the Garibaldi seriously stand out – their bright orange color and fearless nature means no diver is going to miss the Garibaldi's turf. I take my cue from the fish – Hypsypops' work shines and makes a clear point. (It doesn't hurt that I'm a Californian too.)
Thanks to Andrea Robertson, Hypsypops!
---
#5 – Natural Fit for My Personality
My name is Amanda Goldman-Petri and I'm founder of the famous online brand Market Like A Nerd. While my business name is fun and catchy now, it used to be the bland and unimaginative Goldman-Petri Coaching. I came up with the new name when I noticed my competitors brands were more unique and wanted to make a shift to stand out in the marketplace. As a marketing coach by day and a complete nerd by night, Market Like A Nerd felt like a natural fit for my personality. It was also a concept I had never seen or heard of before. The only remaining question was would my market like it? After polling my community, the feedback was positive, so I made the switch and I'm very happy that I did.
Thanks to Amanda Goldman-Petri, Market Like A Nerd!
---
#6 – Family Saying
Our company name is near and dear to our hearts. When my brother was diagnosed with a complex mental health disorder, we spent time and time again traveling from the house to different hospitals for so many years. My family knew what so many of the families we have helped, are going through. During my family's tough times, my mother and grandmother would always say, When there's a will, there's a way. When there's a Twill, there's a way – especially for the 5,000 friend sin need we have helped since late 2013.
Thanks to Zac Halloran, Twill!
---
#7 – Honor My Grandmother
I'm Shelia and the founder of EliteFitz, a travel inspired women's boutique. EliteFitz was created with a combination in honor of my grandma, Eleanor and my last name Fitzgerald. It had to start with an E as my grandma was such a fashionista and inspired me in so many ways. Even with a slight cause of glaucoma she could spot every piece of jewelry or fly details within outfits we were wearing. She passed away in 2012. I wanted to have the business name start with a letter of a name important to my heart so Elite only made since and then I added my military nick name Fitz. Plus fitz goes so well with fashion. And elite means super notch top. Perfect combo.
Thanks to Shelia Fitzgerald, EliteFitz!
---
#8 – Packs a Punch, Has a Intrigue & Meaning
Our name always gets attention and merits the question, how did you pick that name? In our industry of advertising and production, there are some great names like MediaMonks, Mistress, North Kingdom, and Active Theory. When we were starting our business, we knew we needed to come up with a name that packs a punch, has some intrigue, and most importantly, meaning behind it. We started with a huge list of words we felt described the work we wanted to do and the characteristics it would elicit. Our massive list of possible names was a combination of adjectives, inanimate objects, and animals. We realized our name needed to have personality and warmth so we narrowed it down to only words that were living things. Next, we narrowed that list down even further to words that embody the characteristics we want to represent–eliminating all of the slow, scary, and weak animals from our list. We were left with one, Wildebeest, one of the fastest land animals in the world, that is always on the job by taking turns sleeping, is a bit mysterious, and always sticks together.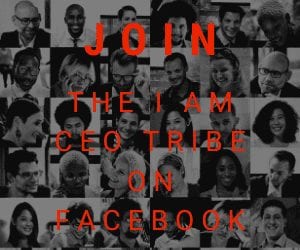 Thanks to Ran Craycraft, Wildebeest!
---
#9 – Also a Verb
I've developed an app that helps people achieve their goals through social and
financial
accountability. The
financial
aspect is heavily based on the principle of negative reinforcement, made popular by BF Skinner – a behavior is strengthened by stopping, removing or avoiding a negative outcome. As such, I originally named my app "skinnr." After feedback from friends, family and early users I realized how vulgar and cannibalistic it sounded, and thankfully I changed it before the widespread promotion began. I then spent countless late nights haunted by the difficulty of coming up with a name, before I realized the appeal of making it a verb. For example, you would say, "let me snap it," if you want to send a
Snapchat
. So, the word "
commit"
came to mind. By using the app, people are essentially making a commitment. They can also be challenged to commit to a goal, which could mean using the app to lock in your goal and putting your money where your mouth is.
Thanks to Brendan Corrigan, Commit!
---
#10 – Wanted to Reflect What We Do
At Red Banyan smart and strategic communications is at the basis of all that we do, and we wanted our name to reflect that. The banyan tree's far-reaching limbs and deep, visible roots serve as the perfect metaphor for the nature of our work. A multitude of pieces connect to form a single structure, just as various aspects of our multi-faceted communications campaigns work in unison to support our clients' strategic goals. The color red in our name represents alertness, readiness and increased attention. These are the qualities for which we are known. These qualities have helped propel us to the top tier of strategic communications agencies.
Thanks to Evan Nierman, Red Banyan!
---
#11 – Ensure We Would be Treated Properly
Our company is in the Czech Republic. When I started the company, the Velvet Revolution – our Soviet independence – had happened in the recent past. New companies were required to register with the authorities, there was much suspicion and corruption. A trusted family friend was in the department that oversaw registration. She was in charge of companies in the X-Y-Z part of the alphabet. To ensure we would be treated properly, we needed a name that fit in her category, hence Y Soft Corporation was chosen as the name.
Thanks to Vaclav Muchna, YSoft!
---
#12 – X-Files
I started Fashionphile when I was in law school. I soon became borderline obsessed with my startup and would stay up late into the night getting it online. Some of this work was monotonous. To give myself something to do while I was getting product up in those late hours, I started watching the X-Files. At the time, I was brainstorming what to call this new luxury handbag reselling business. I was doing my best to not come up with anything with anything too cheesy. I wanted something smart, and fun that reflected what I did but didn't have the word bag in the title! I was driving to class one day and noticed the license plate on the car in front of me at a light. I smiled when I read it. It said "X-PHILE". The X-Phile fan in me loved how clever it was and that I felt like an insider for "getting it. Immediately the word Fashionphile popped in my head and I knew that was it instantly. I had found my name!
Thanks to Sarah Davis, Fashionphile!
---
#13 – Employment & Life
Unemployment is a huge problem in South Africa and being employed is associated with having a good quality life or in many cases even having a life at all. So I thought it would be fitting to combine both employment and life to form: Joblife. This reflects what we do, we help the unemployed find work so they can lead quality lives.
Thanks to Saleem Jaffer, Joblife!
---
#14 – My Mother's Initials
I came up with the name, Z Dental Studio, after my mother's initials. Seeing how she raised two boys and a girl with so much effort, I had to do something for her. As for "studio", well that's because the idea is to change lives one smile at a time. Transforming people's smiles into something they dreamed about has always been my passion, therefore, I believe "studio" implies that this is a place where we can give our clients a reason to smile about.
Thanks to Dr. Ameer, Z Dental Studio!

---
#15 – Encompassed the Business & Had Meaning
I am a certified equine gestalt coach and my business deals with horses and personal growth. I wanted a name that encompassed the business and had meaning. I named the business Withers Whisper. The withers on the horse is the first place a mother nuzzle a foul after they are born it shows safety and security. As well as the horse whispers to my clients during a session. Hence the name. I also have a tag line for the business that says The whisper of the horse echoes the spirit of the soul.
Thanks to Andrea Hall, Withers Whisper!
---
#16 – Japanese Meaning
We knew that every product we'd produce would be organic. We also knew that our mission was to help improve snacking habits without ever compromising on taste. We wanted to play a part in reducing obesity, helping improve cholesterol and in turn help longevity. So we traveled to over 25 countries and took research from Blue Zones to determine dietary habits of Centennials. Not only did we combine flavors and recipes from the longest living humans, but we also found out that Oganikku in Japanese meant Organic. Besides, the Japanese have one of the highest life expectancy's of any population in the world. It only seemed fitting that our product and mission was reflected in our name – besides, we enjoyed the wordplay too! 🙂
Thanks to Nit Aswani, Oganikk!
---
#17 – Unique, Memorable & Brand-able
When I formed my social advertising agency Wallaroo Media, I wanted a name that was unique, memorable, brand-able, and a word that had a lot of searches in Google each month that I could rank #1 for quickly. So I went with Wallaroo. I quickly rose to #1, and was then able to tell clients that I know how to do SEO! Obviously that ranking doesn't really matter anymore, but it did a lot to me at the beginning!
Thanks to Brandon Doyle, Wallaroo Media!
---
#18 – Combine 2 Words
We set up our company because we wanted to bring 'couture perfume' into the home to fragrance the air. We believe that air fresheners available from supermarkets lack the sophistication to fit into stylish homes. They are just too simple and lack sophistication. Whereas everybody loves and treasures the quality of designer perfumes and haute couture perfumes. People are very passionate about their personal perfumes and our vision was to bring this love & passion into our homes. This is why we combined 'air' and the French word for perfume, 'parfum', into one new word: Pairfum.
Thanks to Huib Maat, Pairfum!
---
#19 – Convey an Idea
I wanted to convey the idea of the body as a beautiful, custom-made and custom tailored, luxurious sheath for life's amazing experiences.
Thanks to Janis Isaman, My Body Couture!
---
#20 – Literal Meaning
My business is a strategic branding and marketing consultancy. The name KnowThyBrand literally means 'know your brand': define what your brand stands for, your mission, your vision, your values. Only once you have a strong brand you can invest in marketing strategies. As I explained in one of my latest posts while I'm a firm believer that well executed digital marketing, content marketing and social media do make a difference, I'm also equally certain that if your brand is strong your marketing requirements are much less. In the same way, if your brand is weak you can invest loads of money and time on marketing but the results won't be as good as they could be.
Thanks to Giulia Iannucci, KnowThyBrand!
---
#21 – Express a Concept
As I transitioned my career from offline luxury bridal retail and wedding planning to online destination wedding management, I envisioned the logo for my business before the name. I wanted to express the concept of world-wide luxury weddings and, of course, the diamond is the ultimate, recognized global symbol of promise. It made sense to include wedding in the title and adding aways made it all-encompassing. Emphasizing the W in the prongs came after deciding on the name.
Thanks to Renée Strauss, Wedaways!
---
How did you come up with your business name? Tell us in the comments below.