Storytelling
Entrepreneur Overcomes Rejection & Finds a Solution to Bad Living Situations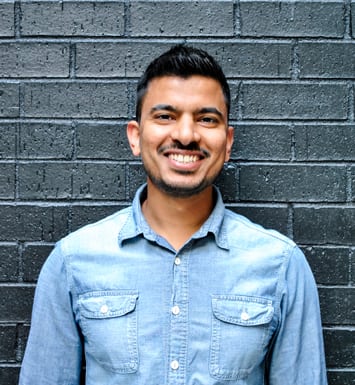 A "no" just gets you closer to yes. It is a common phrase that entrepreneurs and sales professionals hear on a daily basis. For Ajay Yadav, the founder and CEO of Roomi, he took this phrase to heart. Prior to receiving funding for his web and mobile platform, he heard "no" from 300 investors. However, he knew that he was solving a genuine problem and that helped him to push through until he was able to hear a yes.
We had the opportunity to hear from Ajay about Roomi, his background and advice he would give to entrepreneurs and business owners.

What's your story?
I came to America to study Computer Science at NYIT so I always knew I wanted to work in the tech industry, and even before that I knew I wanted to start a company. The idea of Roomi came to me when I had a string of bad living situations and it came to a head when I came home to find that my roommate stole all of my stuff. That's when I knew there was a real problem out there and I could be the one to fix it.

Tell us about your business and what you do. 
Roomi is a free web and mobile platform that helps people find flexible co-living solutions. That starts with building back trust in the peer-to-peer marketplace, so we set out to create the simplest and safest choice for the housing search. The app lets you find rental homes but with tenants already living in those homes. Essentially it's finding you a roommate.

How does it work? 
Roomi makes renting a room or finding a new roommate simple and effortless by letting users post and view listings, build profiles, and connect with each other safely right from the app. Add all the relevant details, including price, duration of stay, amenities and house rules.

Tell us about raising funds for your company? How did you persevere?
I was rejected by over 300 investors before I got my first "Yes." I learned very quickly that you need to prepare for rejection but my philosophy is the more "no's" you get the closer you are to a "yes." And for me, I truly believed I was solving a very real problem in the marketplace and if I could believe in myself then someone else will too.

What advice would you give to entrepreneurs and business owners about raising funds? 
Prepare Yourself – Fundraising is a mind game as much as anything else. Setting expectations appropriately can mean the difference between success and failure.
Seek Good Advisors – The best mentors are those who believe in you and your business. They'll be your sounding board in lieu of a co-founder. Reach out to them through any means available: Twitter, Facebook, LinkedIn or personal connections, when possible.
Start Pitching – Practice your pitch with your mentors and team, and then get out there for real. Even if the investor doesn't offer you money, they may invest later. Stay positive and maintain good relationships along the way, periodically updating those you've pitched. I was rejected by more than 60 angels and VCs before landing my first check—from someone who'd already said no 25 times.
Check out Roomi at and connect on Facebook, Twitter & Instagram.