Each business has a story. No matter if the business is a Goliath like Wal-Mart, or a local business owned by a couple or family, the business has roots in an idea. For each business owner, the story of their journey can range from monetary needs or the passion for a unique project. Each story is different though the reasons may be the same. No matter the tale, the background behind each and every business is what fuels each and brand.
#1- Failed miserably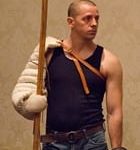 I was doing fight choreography years ago for a theatre production in Chicago. As part of the violence design for the production the theatre asked me to either create or buy stage blood that was safe for the actors butwouldn't stain the set or costumes. I told them no problem. Then I failed miserably at both. As a result I decided that I was going to develop a formula for stage blood that was both non-toxic and non-staining. It took me a year, but I finally got it right, and Gravity & Momentum was born.
Thanks to Greg Poljcik,  Gravity & Momentum!
---
#2- Provide financial literacy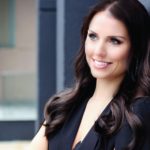 After having worked all over the world including Canada, the US, UK and France in the high-stress, long-hours world of finance since I was 18, I started my own financial services company in 2014, Black Hawk Financial. Through my many years of modeling and acting since I was a teen, to business TV hosting, all while working in high finance, I had the opportunity to meet so many successful people in many professional and creative fields, with many different levels of income and financial literacy. There are so many extremely intelligent people in the world who have no financial literacy knowledge, and it's not really their fault! I was investing in stocks and watching CNBC every day after school since I was a teen, because, unlike most people I was lucky enough to be naturally interested in it! I believe that from learning the basics of how to best use the money you already have, allowing it to grow, and investing well ANYONE can be free from the rat race of debt and living paycheck to paycheck. I am currently just finishing off my first book Learn to Earn, a financial literacy playbook for young(ish) adults in their 20's-40's, or anyone wanting to get a hold of their financial life and live free of the shackles of money-stress. My strategy around financial wellness is to get people to be in the right money mindset to allow them to analyze their own true lifestyle values and understand how money can help them achieve their lifestyle goals just like I did when I decided to start my own company. I wanted all of these things for myself – freedom from the cycle of paychecks and living according to someone else's schedule, while enabling myself and others to live life on our own terms, this is the reason why I started Black Hawk.
Thanks to Leanna Haakons, Black Hawk Financial
---
#3- Why not provide more personalized Gifts?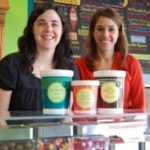 Abby and I met working together at a jewelry store marketing engagement rings and luxury corporate gifts. We'd seen firsthand the power of a personalized gift. Personalizing a gift with a heartfelt message increases the value tenfold. We thought; why not personalize a gift with a message AND to the person's specific food taste? So many people have an emotional connection to a memory with ice cream. Whether it's something as regular as after a baseball game with dad as a kid, late night TV watching with your family or a first date, ice cream usually brings up good memories. We suspected it could be a very powerful vehicle for a personalized message. There is no getting around it is expensive to custom churn a flavor, personalize it and SHIP IT OVERNIGHT to YOUR DOORSTEP. The emotional value of a custom flavor personalized for someone special surpasses these expensive costs involved with shipping ice cream pints across the country. As I said on Shark Tank, You can't look at this as 16oz of cream and sugar. It is a very powerful emotional message that arrives on your front porch. The website features a four step process to design your own flavor from 35 flavors, 40 mix-ins, unique packaging choices and your own title.
Thanks to Abby Jordan and Becky App, eCreamery.com
---
#4- Low usage of social media in Branding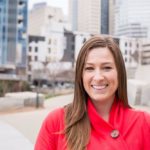 I started my business, Social Ape Marketing, in 2012 when I realized  there were so few small-medium sized businesses using social media to promote their brand. Being one of the first companies to offer a quality social media marketing service, we were able to take advantage of this gap in the market and build a successful company. In addition to providing a much needed service, I also started Social Ape because I knew that I, personally, would be much more successful in creating my own brand, as opposed to working at another agency. Having flexibility and the opportunity for infinite success as an entrepreneur is priceless.
Thanks to April Smith, Social Ape Marketing
---
#5- A good fit in my future life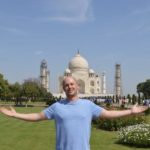 I started my business, because I figured life was too short to play it safe, and if I'm going to dedicate all my time and effort to something, I'd rather play by my own rules. I was at a crossroads in my life, where most people probably would've started searching for a job, but I started looking at what I wanted my life to look like in 10, 15, 20 years, and being an entrepreneur seemed to be the only thing that fit into that picture. I have since poured all my savings into the company. I'm constantly wondering if I'll have enough money in the bank to pay my next bill, and I couldn't be happier.
Thanks to Brandon Crossley, Poindexter
---
#6- Tired of being ripped off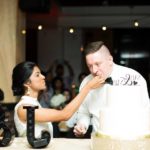 My wife and I started Marciante & Company, because we have a love and appreciation for fashion and quality, but were tired of being ripped off by the high end retail markup. We wanted to make something with the level of quality we could be proud of, but at a price that we could share with our friends and people we care about. To take something seen as a luxury item like leather, and make it available for everyone. We're taking a backwards approach to business in that we're trying to get the highest level of quality we can, at the lowest price we can offer it for.
Thanks to Matt & Jacqueline Marciante, Marciante & Company
---
#7- Experience of frustrations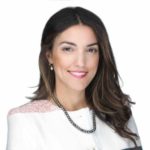 While on maternity leave, I launched Tiff.Marie Maternity, an online boutique for transitional clothing from pregnancy into motherhood. From my very recent experience, I became frustrated with limiting maternity-wear that I'd inevitably return. I no longer wanted to compromise my sense of style or waste money on items I'd wear for a short timeframe, so I decided to work closely with a seamstress to design my own dresses that I wore to events, the office and holiday parties; all of which were well received. I sourced quality stretch fabrics and incorporated the right mix of elasticity that would wear well with or without a baby bump. This inspired me to bring the collection to life and introduce fashion-forwards styles for other women to feel confident wearing during such a transformational period.
Thanks to Tiffany Marie Bard, Tiff.Marie Maternity
---
#8- Losing eyesight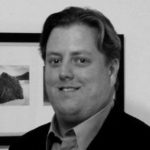 I started my business because I started losing my eyesight. When I graduated from the USC School of Cinema-Television (the #1 film school in the World), I started building my career as a cinematographer. But then, as I was making it towards the top of the ladder, I was struck with a serious case of a genetic eye disease called Keratoconus. I knew that I didn't want to work in some dead office. And I was in tune with the fact that I'm easily bored with work. That's why being a cinematographer was so wonderful. I could work on a drama one day and a comedy the next. Well, as a digital marketer, I get to work with all types of businesses. Different niches. Different sizes. Different challenges. Different rewards.
Thanks to Ed Brancheau, Goozleology
---
#9- Get out of Debt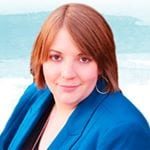 I initially started my business on the side of my full-time career to help me get out of debt faster. I was unable to cover my basic monthly expenses with my salary and was running a deficit each month until I started earning money on the side. Now I'm credit card debt free and working to abolish the rest of student loan and car loan soon. Starting my business has given me the freedom to earn more money and improve my financial situation.
Thanks to Kayla Sloan
---
#10- Losing my grandparents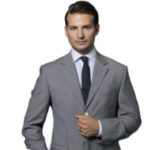 Every 90 seconds one person dies from obesity. I lost my grandparents to it and I didn't want to see another grandson to feel the loss that i did. So i started my company with the mission to stop obesity & to revolutionize the fitness industry since no one has time to workout!
Thanks to Daniel Nyiri, 4u-fitness
---
#11- Job Frustrations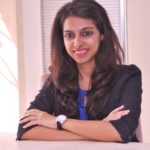 I got my first real job 5 months post graduation. I quit that job in 6 months out of frustration – too much time invested, not enough monetary compensation, exploitation and ill treatment at the hands of senior staff. When I quit, I didn't have the heart to look for yet another job because I realized I would be stuck in a slightly better, albeit similar rut. This is when I took my idea (outpatient client counseling) and turned it into a business. I realized my business was a success when one of my first clients was extremely happy with my work and gave me at least 15-20 referrals of his entire network. When I was able to get a steady stream of clients without a website or social media marketing – just via word of mouth publicity – it validated my idea and gave me the confidence boost to formalize the entire business.
Thanks to Tehzeeb Lalani, Scale beyond scale
---
#12- To cater for young generations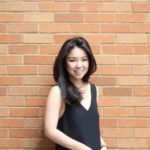 I started my company right after i graduated from University of Washington with Finance and Marketing degree in 2015. Coming back home to Indonesia, I see that there's a demand in wearing Batik ( our traditional culture wear and art ) but there is none in the market that caters to younger generations. I design clothes that incorporates Indonesia's traditional culture with modern fabrics that, as our mission is to showcase traditional art through modern medium. As Indonesia's younger generation is more influenced to the western culture through the use of social medias, i think it is a good way for me to bring back this awareness to younger generation for them to be able to appreciate our culture; For getting to know our roots is as important because it is about who we are and where we came from.
Thanks to Cindy Sudargo, Aloes
---
#13- Give Honest Legal Advice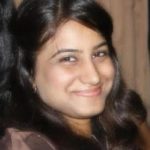 The legal business scenario back here in Mumbai, India is growing by the second and what's important to young and established businesses is to get honest advice for the price paid. To add to that, there is a growing need for an understanding of and correct application of Intellectual Property Rights ​especially in a nation encouraging start-up culture, where the need for my skill and ability arose. Further, no business wants to tie its growth to the stump of litigation simply for being unaware and using a brand name due to wrong advice. That's precisely where my business fit the bill. Our sole motto was to provide litigation-free solutions by trying alternate legal modalities within a short span of time successfully fetching the results our patrons wanted and at the price a start-up could afford too! This lead to a 2 year old business serve 400+ companies/individuals including start-ups and giant corporations. Primarily, quick turn-around time, cost-effectiveness and a litigation-free approach has been key to our success!
Thanks to Roshni Lachhwani, Intellexsys
---
#14- Prevents debts
While working my way out of $350k in debt I made a decision that I don't want my children to have these same experiences with credit collectors and mounting debt. I went on a mission to find financial literacy books for toddler. I went to stores and online, but I couldn't find what it was I was looking for. That week I started writing stories and My Little Banker was born. Almost 4 years later I'm still writing stories to teach children the concepts of money in a way they can understand.
Thanks to Raeshal Solomon, My Little Banker
---
#15- Help busy mums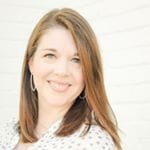 My coaching business started when I was on a call with a fellow mompreneur and she told me that her brain just didn't work the same way that mine did. My mind thrives with organization, a methodical plan, and desires logical steps to take me from one point to another. However, her modus operandi was a jumble of putting out fires in her business, working whenever she found time, and doing everything herself. After that call I acknowledged that I could offer moms who were busy growing their business and caring for their family by providing them with coaching and consulting to get them working in the most efficient way possible. I knew that not only did I want to help these women, but I felt a responsibility to meet them where they were in their business and create a complementing strategy for them to take them to the next level.
Thanks to Jenn Elwell 
---
Why did you start your business? Tell us in the comments below.