More often businesses are spending their time and resources in an effort to attract the right clients. Sadly, the anticipated results do not always happen. One of the reasons behind this is lack of mastery of the art of attraction. The current day customer/client is constantly looking at what's in for them where a positive answer to this query is likely to attract them to your business.
Here's what entrepreneurs think about the art of attraction.
#1- Attracted leads are the most ideal
Businesses who want more high-quality leads should focus on attracting clients, rather then chasing them down. A lead that comes to you pre-sold through your marketing is one who's chosen you over your competitors. It's an important distinction because they already believe you can help them. Time needed from lead to sale will be reduced, and the quality of your leads will be higher. Because they understand your process and values, they're more likely to provide good testimonials and refer their friends too. Be clear with how you solve their problems and be certain of your positioning to start naturally attracting more of these ideal clients every day. After working with hundreds of businesses doing just this, we know an attracted lead turns into the ideal, low-fuss client.
Thanks to James Steadman, JC Steadman Marketing!
---
#2-  Focus should be on the future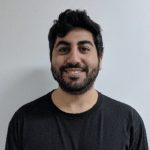 The job market is tougher than ever, which makes it increasingly difficult for business leaders to communicate their company value and attract quality employees. With that being the case, it's imperative for executives and business managers to successfully exemplify their company's ideals and ambitions to potential employees. While most hiring managers are keen to concentrate on the achievements of the past, successful company leaders focus on the future.Instead of evaluating your company by its past, its more advantageous to look forward and convey the direction and potential of your business.
Thanks to Nate Masterson, Maple Holistics!
---
#3- Starts by answering some key questions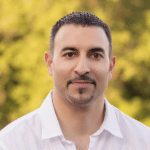 Before we market to an audience, we first do our homework in understanding how to attract and market to that ideal customer base by asking a few key questions:  Who is the audience we're going after? What makes them emotionally attached to a product? What is their pain point?  Once we have answers to these key questions we create a marketing plan to engage with them. Rather than selling, we create engagement through creation of quality content that helps to answer their most sought after challenges they're facing and build a sense of trust and comfort.
Thanks to Payman Taei, Visme!
---
#4- Connect with kindred spirits
Build relationships. Know your tribe. Speak authentically. Recognize pain points. Add value. LinkedIn is one of the best places to connect with kindred spirits in business, and attraction will always be a better way of discovering them than promotion. Don't just talk about you/your company. Use posts to curate resources from many different sources that align with the pain points, goals and values that you and your ideal clients share. Write articles sharing tools and best practices that truly offer value to that community. Join LinkedIn groups that align with not only the value you have to add but the value you need. Finding your tribe goes beyond following influencers and thought leaders. Follow people who share your goals and values. They aren't just prospects; they're people who help you understand business needs and experiences. Interact genuinely and generously in the comments section of their posts. Answer questions in business forums outside of LinkedIn, including Quora and Answer the Public.
Thanks to Sue Braiden, InspireHUB Technologies Inc.!
---
#5- Attraction trumps promotion every day of the week
Consumers are fed up with being sold to and are far too wise to fall for the antiquated sales techniques associated with product or service promotion. Educational and relationship marketing is the way into the hearts and minds of today's consumer. By utilizing social media to provide education and humanize your brand, you can begin to attract your desired demographic who will excitedly consume your products and services!
Thanks to Randy Patterson, ProDoula!
---
#6- Customise your services and products to your ideal client
We think the ideal client is the one you can create a win-win with, the fastest and easiest. If it requires a lot of stress or abnormal effort, it's probably not within your wheelhouse. To attract your ideal client, put their name into the name of what you sell! Market custom services and products to your ideal client, that they can see are especially for them. They'll instantly get that you have a recipe for them. This is the difference between just selling vitamins and selling *pregnancy *vitamins. You know which one pregnant women are going to grab off the shelf: pregnancy vitamins! And men are going to buy men's vitamins. Similarly, we sell more marketing services to speakers when we talk about our Keynote Speaker Marketing Package than when we only talk about AdWords ads or Facebook ads.
Thanks to Brian Carter
---
#7- Think about a number of things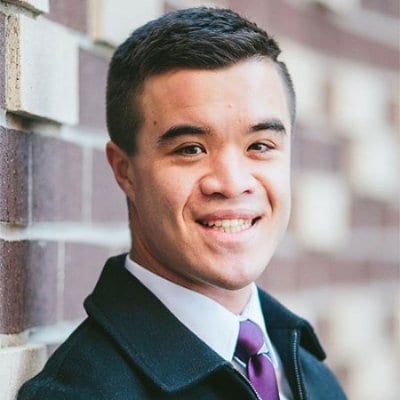 The art of attraction can be key to marketing a small business and attracting new clients. When you rid yourself of any insecurities you may have about your appearance or how you look, it improves your mental mindset and you'll be a more confident person overall. You can also work on a more professional appearance through your attire, the way you walk, and by smiling more. But it typically goes a bit further than that, in the world we live in which is increasingly reliant on the Internet. Having said that, you must take the same approach with your website. it should generally be clear and concise, and provide an easy to use interface to make the customer experience top shelf from the first moment they click on your website. Your pages should be optimized as well so people can actually find you online. All of this is relevant to the art of attraction and it can go a long way in helping to grow your small business.
Thanks to Andrew Schrage, Money Crashers!
---
#8- Be different and communicate effectively
I have worked in marketing, PR and personal branding for over 25 years. There is certainly and art to attracting the right kinds of clients. Remember that marketing is a push activity, pushing information out and branding is a pull activity pulling people in. It is very hard to attract clients or people when they don't know who you are, what you do, why you do it and how you do it. The other challenge is that everyone says that they are the best No. 1 a leader the leading. The fact is that when people see this they are not attracted they are repelled. The key is being different. There is a saying different is better than best. When you are different, market differently, take different approaches, use different words and show that you think differently you cause people to become curiousness and intrigued. When combined with quality stories and exceptional storytelling abilities, the prospect is going to lean in. They will want to learn more, they will have to learn more especially when you are offering solutions to their problems and removing their pain. The effective communicator wins the battle for attention, attracts the right clients and achieves business career and personal branding success. Quickly on the opposite side, those who do not effectively sell stories and hard sell repel. I call this marketing kryptonite and we know what kryptonite does, it drains all the power from superman. Communicate to fascinate and this will attract the right clients.
Thanks to Bill Corbett, Jr, Corbett PR!
---
#9- It's more about personal growth
I've found the art of attracting the right clients has more to do with your own personal growth than any other tactic or strategy. As you deal with your own fears, limitations and shortcomings, you grow to be the type of person who is able to attract these clients, and who these clients want to work with. It is much like attracting someone to date or be friends with you. Attract what you reflect, so if you want positive, successful, on time  paying clients, than that is the type of person you have to grow to be first.
Thanks to Stacy Caprio, Accelerated Growth Marketing!
---
#10- Consider a few things
The art of attraction marketing (also known as magnetic or sticky marketing,) is when entrepreneurs and business owners aren't shouting, shoving, chasing, or pushing messages onto their ideal potential clients. Instead, it is all about truly understanding who is their ideal client and what are needs, wants and desires. To attract the ideal client – one needs to consider: what are the ideal client's major struggles (pain points, what keeps them up at night)? What are their interests? The gap between where they are now and where they want to be, and then developing a service their ideal client wants which will solves their problem. Once the above points are understood, and the correct magnetic marketing message is crafted so that the ideal client feels it was specially developed with them in mind – this is when the magic happens. The ideal potential client feels understood, someone is actually working to help them, and begin the path of "know, like and trust". When attraction marketing done this way, entrepreneurs and business owners can't help but have will a consistent stream of ideal clients, and a waiting list of prospects.
Thanks to Barbara Harrington, Coach Barbara Harrington!
---
What are your thoughts on the art of attraction? Tell us in the comments below. Don't forget to join our #IamCEO Community.