Inspiration
Storytelling
Entrepreneur Grows Pet Food Company Through Inspiration of the Benefits of Less-processed Food For Animals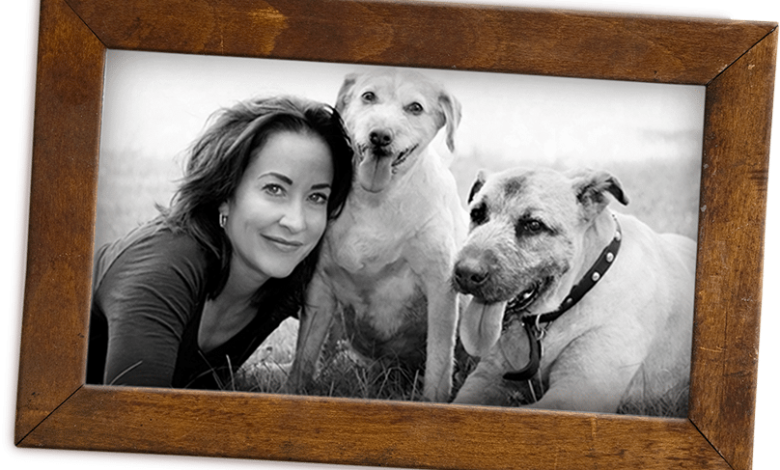 Moody established Stella & Chewy's in 2003 in a tiny New York City apartment, but the impetus for the business came years earlier when Chewy, who had been rescued from an animal shelter, developed severe health problems. On a veterinarian's recommendation, Marie put Chewy on a raw meat/vegetable diet.  Within a short period of time, he made a complete recovery, and this inspired her to learn more about the benefits of less-processed food for animals. By 2003, Moody had become an ardent advocate for raw nutrition and decided to combine her passion for animals with her entrepreneurial spirit. She left a career in the fashion industry, taking a leap of faith and focusing on manufacturing and selling the raw natural pet food diet she developed for her own dogs.  For the first few years, the business was run out of her New York City apartment, and she was hand-delivering her products directly from her kitchen to wherever a NYC taxi would take her in the Manhattan area. Fifteen years later, Stella & Chewy's remains a growing company, dedicated to delivering their wholesome raw-based nutritional products from a 164,000 square foot manufacturing facility in the suburbs of Milwaukee, WI, where Moody originally grew up.  We had a chance to interview Moody and asked her story, how she started her company and the future of Stella & Chewy.
Tell us your story. Why did you start your business?
The impetus for my business came in 1998 after I rescued my dog Chewy from an animal shelter and he developed severe health problems.  I received devastating news from my veterinarian that Chewy was very sick and was probably not going to make it. He was one of those "once in a lifetime" dogs that's like your soulmate.  Soon after returning home, I had what I consider an epiphany and I started doing research on pet food. I discovered that even though we've domesticated dogs, their DNA is still about 99% wolf, so it made a lot of sense to me to go back to how they used to eat in the wild.  
On a veterinarian's recommendation, I put Chewy on a raw meat and vegetable diet.  Within a short period of time he made a complete recovery and I started to realize I was on to something.  After Chewy's recovery (he lived to age 17), I found other pet owners in similar situations and began helping them as well, with equally positive results, so I researched turning this into a business.  I spent six months learning about the benefits of less-processed food for animals and working on a business plan. I drained my savings account to get the business off the ground and eventually launched it from an embarrassingly small kitchen
How did you come up with your business name?
Stella and Chewy are the names of the two dogs I rescued in the late 1990s.  They were my inspiration and the loves of my life for many years.
Tell us about your products and services. How do you help clients?
By 2003 when I "officially" launched Stella and Chewy's, I had become an ardent advocate for raw nutrition and decided to combine my passion for animals with a new-found entrepreneurial spirit. I focused on manufacturing and selling the raw natural pet food diet I developed for my dogs.  To this day, we still only use wholesome ingredients like raw, natural meat and organic fruits and vegetables and everything is made without added hormones or antibiotics, grains, fillers, artificial preservatives or colorings.
It's been 15 years since I began this journey which started with a simple goal of making pets' lives better and STELLA & CHEWY'S has become a multi-million dollar (and growing) company.  Our all-natural products (available for cats too) are now available in over 5,000 neighborhood pet stores across the United States and Canada, and leading websites such as Amazon and Chewy.com.
What makes you unique? What is your unique selling proposition (USP)?
We offer the benefits of a raw food diet which is not the norm in the pet food industry and this sets us apart from most of the larger established companies.  We have also developed a proprietary SecureByNature® food safety process, in consultation with a leading food safety scientist and this includes the use of High-Pressure Processing (HPP).  I'm proud to say that STELLA AND CHEWY'S was the first pet food company to implement HPP technology, a safeguard that is readily used today in the human food market.
Where do you see your business in the next 3-5 years?
The company now operates out of a 164,000 square-foot facility in metro Milwaukee and has expanded most recently into Singapore and Hong Kong, with additional territories to come in the next few years.  We have a group of highly-talented executives at the company who are continually looking to find innovative ideas in the rapidly growing pet food industry.
Any advice you would give to entrepreneurs and business owners?
When you are starting out, I think it's about that you really have to want this for yourself – being a business owner.  For me, I felt like I really didn't have a choice because of what was happening to my dog. I was completely focused on making this work.  Later, when you start to see success and start expanding, you have to learn to trust your advisors and let people do what they do best. As our company began to scale even larger over the years, I also started to reevaluate my role.  I was fortunate to have hired and/or partnered with some great people who shared my passion for the company's mission, so in 2010, I decided to step out of the role of CEO of the company and become its chairwoman. Part of my reasoning was also so that I could spend more time with my son who is now a teenager.
What is your favorite business quote and why?
"Success is going from failure to failure without loss of enthusiasm." — Abraham Lincoln
I think it really gets to the heart of what it means to be an entrepreneur.  There are so many hurdles to overcome when starting a business and so many reasons to quit and yet we persist.
What have been some of your achievements that you are most proud of? Why?
I'm incredibly proud of the success of STELLA & CHEWY'S and the positive feedback we've received from our customers over the years who have embraced our approach to pet food wholeheartedly.  I also take great pride in the fact that we've used our success to further the cause of improving the health and happiness of pets, and saving the lives of less fortunate animals. Each year, the company makes in-kind donations representing hundreds of thousands of dollars to animal rescue groups and no-kill shelters.