Being in love is great. Being in love with your business, when you're an entrepreneur, is even better. Waking up each morning knowing you are getting to do exactly what you love is more than most people could ever say about any "job" they have had. Although there are days when tossing in your hat seems like a viable option, remembering how much you love your "job" can quickly snap an entrepreneur out of that mentality. Different business owners also have different reason why they love their business. It might be the products or the customers they deal with, or it could even be the fact that they are the ones in charge of it all. The reasons are as varied as the businesses themselves.
We asked some entrepreneurs what they loved about "being their own boss."
#1- Finding traction in the market and changing lives
Being an entrepreneur is not without risk, of course, but for me the risk outweighs the ability to choose my own destiny and control my life. My wife hates it when I say this, but I haven't had a "job" in over 20 years. When you spend every day trying to bring your personal vision to life, and built a team of people who believe in the vision and are dedicated to helping you achieve it, it's not a job – it's inspirational. The real joy though is when you find traction in the market and customers are letting you know that your service, in our case a digital wealth management solution helping people better invest their money for retirement, is actually changing their lives for the better.
Thanks to Randy Cass, Nest Wealth!
---
#2- The responsibility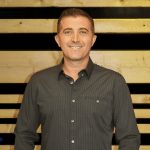 The unrelenting and unforgiving challenge that is presented daily is what drives me. Being an entrepreneur is never easy, you're always in a fog of war trying to figure out your current surroundings. It keeps you on your toes, engaged, focused and there is absolutely nothing mundane about the journey. Its easy at times to get lost at a job when your working towards someone else's vision, one that you may not always agree with. Working towards your own vision fixes that. Moving forward as an entrepreneur, I am fully responsible for myself as well as my team and I take pride in supporting my team members to the fullest extent to make sure they are as successful as possible, both inside and outside of work.
Thanks to Bob Afsari, Campaign Creators!
---
#3- In a word, freedom
It may sound cliché, but I love that working for myself allows me to do what I want, when I want. Yes, I have to put effort into my business, but if I want to avoid the crowds at my gym, I go at 2PM. If I want to get laundry done during the week so I'm not doing it on the weekend, I can. I have the freedom to do things my way without oversight, to explore my own creative expression for as long as I want, and then if I change my mind and want to do something else, I do!
Thanks to Mary Cravets
---
#4- Teach by Doing
Innovation happens when you get your hands dirty, get to know your customers and work closely with your team members regardless of hierarchy. Within a team, sometimes things are better done collaboratively because they're complicated, while you also have to give people room to breathe. What I find is that we all learn through this process–we make our thinking visible so we can decipher it together. Once it's all out there, we can pull back to decide what's working and what's not, and through it all,
build trust.
Thanks to Jeannette McClennan, McClennan Group!
---
#5- I love everything
I do the things I love and not the things I don't. I utilize my best skills and talent and can schedule my life as much as possible. of course there are blips (that's called life), however, I also belong to the organizations that teach me, do important work and make a difference.
Thanks to Dr. Gayle Carson, Spunky Old Broad!
---
#6- Seeing my ideas come to life
I've been an entrepreneur all of my life – from starting a DJ company when I was ten years old, to owning a national trade show, Small Business Expo, in my thirties. I've always loved coming up with new ideas and executing them. For me, every day is different, with new challenges to overcome and problems to solve. I would probably say one of the things I enjoy most about being an entrepreneur is seeing my ideas come to life. Forming new ideas, watching them take shape to become reality and then seeing others benefit from my ideas – I love that I can call myself an entrepreneur. Small Business Expo is a business networking event that is meant for people to build lifelong connections and get inspired. It was my goal to create an event where business owners can cultivate new relationships that will help their business grow. I love to see people at the shows getting inspired and feel I am empowering the next generation of entrepreneurs.
Thanks to Zachary Lezberg, The Small Business Expo!
---
#7- Freedom and flexibility
Having the freedom and flexibility to try new things without the roadblocks that typically show up in many companies. I've gone from tech to dog treats and have always enjoyed the people I work with and proud to be part of the same company. Most importantly, I've learned never to say 'No'.
Thanks to Tom Simon, Zookies Cookies!
---
#8- Promoting and raising people
I love being able to positively influence the careers of the people I hire. It thrills me to see someone enter the company relatively green and then within a year, they're working at a very pro level. I'm focused on growing myself to be the best and I love being surrounded by folks who also have that mission. My favorite part of being an entrepreneur is promoting and raising people who have grown themselves to be a high-value member of the team!
Thanks to Guy Bauer, Guy Bauer Productions, LLC!
---
#9- Choosing my co-workers and customers
The best part about being an entrepreneur for me is the fact that I get to choose my co-workers and customers. I love being able to surround myself with like-minded people and people who I genuinely enjoy being around every day. Most people who their own business get to choose their employees and co-workers, but another perk of the type of business I run – a web development company – is that I can choose which contracts I want, thus choosing my customers. Choosing the people I work with every day allows me to create a better culture within the workplace for my employees and customers too. I can be lenient with my employees and allow a relaxed work environment because I know they will get their jobs done well.
Thanks to Jarom Manwaring, Manwaring Web Solutions, Inc.!
---
#10- Creating new things
I enjoy creating something from nothing! Whether its developing a new business, a new sock design or an ad campaign. The most fulfilling part is coming up with something that hasn't been done…also helps if people are receptive to it.
Thanks to Nate Banks, Crazy Compression!
---
#11- Autonomy
Between the pile of decisions, uncertainty, and long hours, being an entrepreneur is tough. The one thing that keeps me going when it seems like it would be easier to just "get a job" is the autonomy I feel. I'm in control of my destiny, and the harder I work, the more successful I'll be.
Thanks to Charles Forster, Skunk Worx Lab!
---
#12- Three things
There is so much to say here. Where do I start? There are so many things about being an entrepreneur that I absolutely *LOVE* , but I am going to narrow it down to 3.  *The excitement*. You never know what's going to happen, especially in the beginning stages. Knowing that everything that happens is all in your hands is exhilarating. The highs, heck, even the lows, make the journey fun! *The freedom*. As a mother of five, I am not willing to trade time with my children for dollars. Also, I am not forced to work with bad energy and I set my own hours. *The financial security*. The fact that I am not waiting on another person to feed my family makes me feel like a lion! ROAR! I get to go out and hunt every day for the meal and that in itself is exciting. Being the captain of my own ship is the most rewarding feeling for me. It's knowing that if this all falls down it's directly correlated to my own actions. Not someone else's. If I suffer it's my own mistakes, which I take, learn from and simply adjust.
Thanks to Secret Bridgewater, The Social Secret!
---
#13- Entrepreneurship is a thrill ride
Over my career, I've built–and successfully sold–several software companies by bootstrapping. Part of the excitement in building your own company this way is that it's like driving with one foot on the gas and your other foot hovering over the brake–all at a speed far more thrilling than you should be traveling at. You know another disaster may be right around the next corner, but you also know that you're succeeding far beyond  your own expectations. So you keep at it, enjoying the ride, and hoping for the best, but expecting the worst. Entrepreneurship is not for the weak of heart, but if you're persistent and resilient, great ideas will always drive success.
Thanks to Marty Schultz
---
#14- The giant puzzle nature of business
The thing I enjoy the most about it is the problem-solving nature of trying to grow your own business. It is like a giant puzzle you have to put together and look for pieces of information to help bring the puzzle together. One of the earliest memories I have about what I wanted to be when I grew up is just to create and address needs that I thought I identified for people. This happens on a daily basis when creating and growing a company starting with the first question, 'What problem am I trying to solve?'. After that there are still problems you have to solve every day about how to reach your customers better, how to provide a more unique customer experience to competitors, how to grow a team, how to build belief into your company by our employees and buy into the larger goal. I tend to approach all of these as questions that need to be solved by forming a hypothesis, taking steps and evaluating for adjustments. It can be a giant struggle sometimes and feel like the weight of the world, but it is important to take a bit of time and realize I am doing what I always wanted to do, what comes naturally to me and am fortunate to be doing what I want to do. Celebrating small wins here and there certainly helps like the revenue goals, email list size goals, social followers and being recognized.
Thanks to Jay Perkins, Kettlebell Kings!
---
#15- The freedom of living an extraordinary life
To me, entrepreneurship is the epitome of living your life "your way." By owning up to your successes and failures, being an entrepreneur affords you the learning pathway to creating your own destiny and not someone else's. As you progress down your entrepreneurial journey, you realize that the greatest enjoyment comes from the freedom of living an extraordinary life by doing what you want, when you want, and how you want to do it.
Thanks to Dr. Bradley Poppie, Poppie Enterprises!
---
#16- Being the captain
Mostly I love time freedom. I've built my business in such a way that I don't need to work much more than 2-4 hours per day- there are times when I do put in 12 hour days (product launches, marketing pushes, etc) but those are few and far between. To me, I love being an entrepreneur because I am the captain of my life's ship. If I want to take a nap at noon, I can. If I want to take a day off to spend with my family, I don't have anyone to ask, I just rearrange my schedule.
Thanks to Paul Baron, Beau and Belle Littles!
---
#17- I can spend more time with my kids
Becoming an entrepreneur isn't a paradise where the grass is always green, you have time to walk the dogs while jogging in attractive exercise clothes like a Target model, and meal prep all your food for three weeks. Becoming an entrepreneur takes work, gritty, dirty work that can suck the life out of you. The grass is not always greener on the other side. If you hate your boss, it might not be the best idea to ditch everything and start fresh. However, in my experience, the benefits far outweigh the costs. I love the fact that I can spend more time with my kids. I have two young boys, and when I was working for a company, I got to spend less and less time with them, and that broke my heart. I was missing them growing up. I knew things had to change, and I knew I had the passion and the drive for it. Now, I get to see my dream of helping small businesses reach the customer-base of a national company come to fruition, and I have my business LoSoMo to thank. This lovechild allows me to work on my own time, prioritizing my family, while still providing for them.
Thanks to Veronica Romney, LoSoMo!
---
#18- Improvement and learning
Being an entrepreneur rocks because you get to constantly improve on yourself and feel great about it. I have several business degrees including an MBA with latin honors, and I can honestly say I have never learned so much as I have learned from simply being an entrepreneur. Trying to get a business off the ground forces you to dig deep and learn the technical basis of everything including marketing strategies, branding, sales tactics, etc. As these kinds of topics are always constantly improving on themselves, it forces me to constantly improve on myself as well. It's also really rewarding to see the impact on my businesses' growth from strategies I implement.
Thanks to Olivia Goodrich, Global Investigation & Protection Agency!
---
#19- The discovery journey
To be an entrepreneur, there is a blank canvas in which you can grow. There are endless opportunities, many uncertainties. Like a great explorer, once you succeed, your discovery will be earned and your own to be proud of. It's not for everybody, but if you have it in you, there is no school, workplace, or cubicle that can contain you.
Thanks to Kevin Tash, Tack Media!
---
#20- You get to use your time and skills to build your ideal life
Time is the most valuable thing you have. When you are self-employed you are in charge of how you use your time; you don't have to waste your energy on projects you'd rather not be doing. Being your own boss means you can focus on the tasks and relationships that create the most money and add the most fulfillment to your life. As an entrepreneur, you set the value of your time at the level that works for you, instead of letting an employer set an arbitrary value on your time.
Thanks to Amanda Abella
---
#21- Impact and the sense of pride
Well, it's not the peace and quiet! It's all about the impact, the opportunity to help people build great lives. We build remote sales departments, so working from home gives us all the ability to keep an extra $4k/yr in our pockets, which is fantastic. I get a tremendous sense of pride in how I've helped other entrepreneurs scale up their business beyond 'solopreneur' status. We also have the ability to say No, that project isn't meaningful enough, let's avoid it.
Thanks to Jeremy Pope, The Closing Engine!
---
#22- Flexibility
My business is primarily online, so all I need is an internet connection to work. I don't need a typical office, and I'm also not restricted if we decide to move country or travel. It's also nice being able to work my hours around my clients needs. So if I take an hour out of my day to spend time with my daughter, or head to the gym, there's no one tapping me on the shoulder to get back to my desk.
Thanks to Travis Bennett, Studio Digita!
---
#23- Networking
I am a big fan of the words- 'Your Network Is Your Networth'. Being an Entrepreneur allows me to meet, connect and develop long-term relations with like-minded people from not only my region but, around the world. This is what excites me the most each day,every week! And, honestly ,I can't imagine networking and getting to know so many amazing professionals and their stories if I was doing a 9 to 5 job. Secondly, I strongly believe in intangible assets more than anything else. You may lose all your money twenty years down the line from now, but, you won't lose a friend after the same span of time. Some people would argue that land and real estate gives the best returns, but, i believe the best return comes from an investment in people. If you add value to someone today,I am very confident that the other person won't forget you. Yes,we entrepreneurs focus on getting sales, getting PR, getting awards and accomplishments,but,the one thing which matters the most is relationships. You nurture them today, you would get the sweetest fruits tomorrow. And I will sum it up with a quote from Dennis Waitley, American Motivational Speaker and Best Selling Author – If you are not networking,you're not working.
Thanks to Vanky Kenny Kataria
---
#24- Living a purposeful life
Being an entrepreneur and small business owner has given me purpose in life. It has facilitated the opportunity to be an influential presence in the intimate world of my family, and a change-maker in the world at large. It has afforded me the chance to transform the lives of women and men embarking upon parenthood, while transforming the lives of my own children as a parent myself. For over 2 decades I have appreciated the challenge of making my ideas and dreams unfold, and I have respected the need to take responsibility for successes and failures alike. To evoke the message of Theodore Roosevelt, I have been in the arena, experiencing the triumph of high achievement, but also recognizing, with great pride, that times of defeat occurred while still daring greatly. That's what entrepreneurship exemplifies – never watching from the safe sidelines, counting on guarantees, but always being right in the middle of the often turbulent, uncertain, deeply meaningful and worthwhile game.
Thanks to Gail Janicola, Moms On Top!
---
What do you love about being an entrepreneur? Tell us in the comments below. Don't forget to join our #IamCEO Community.