The idea of exactly what your business is going to usually come first. Secondly, most often, is giving a title to your idea. What exactly is going to be the name of your business? Some people turn to their childhood for inspiration or a beloved family pet. It could be a made up word you dream of one night and feel it has the right ring to it. Even still there are some people who study foreign words for the perfect meaning behind their chosen business. Whatever the inspiration or relation may be, the naming of your business is one of the most important parts of becoming a CEO. Having a brand behind a strong title can make all the difference in the world.
#1-  Combined my last name and what I do
I've been a freelance business writer since the early 1990s and when I first launched, The WordSorters was a clear choice at the time. My last name is Sorter, and I write. I thought it was clear-cut, but in the early going, people asked if I was a typist or word processor (don't forget, this was the early 1990s). To clarify, I used the slogan: Turning your ideas into the write words. This helped people understand that I was a business writer. As an aside, we recently incorporated into The WordSorters LLC, a full-service content marketing agency. Our current slogan isMastering Content Marketing. And yes — we're still business writers, as well.
Thanks to Amy Sorter, WordSorters!
---
#2- Just looked at the paper I was reading
The night I decided to start the company, my wife and I were having dinner with the man who would be our first employee and our creative director for the first twelve years. The kernel of the idea we started the evening with became a commitment to start the company by the time dessert was done. I happened to have the local newspaper open to the classified ads (remember those), since I was looking to buy a car, specifically a '65 Ford Mustang convertible. Our guest asked for the name of the company so he could get started on a logo. Having put no thought to it, but looking down at the paper, I responded, "Let's use Mustang Marketing as the working name, and as we get closer to opening, we'll come up with the real name." Thirty-three years later, we've yet to change it.
Thanks to Scott Harris, Mustang Marketing!
---
#3- Greek mythology
I remember vividly thinking that I didn't want to have my name be on the business. That just didn't fit my personality and someone suggested that I look at Greek Mythology. I began searching for terms that were related to recruiting and quickly discovered that Artemis was the Queen of the Hunt. Perfect! What better name for a search firm (headhunter) than one that references what we do.
Thanks to Chris Gardner, Artemis Consultants!
---
#4- Description of our software
Tradogram's name originated from the root words "Trade" and "Gram". As procurement software, Tradogram helps businesses to "trade" with one another by managing the process of buying, selling or exchanging commodities and services. In addition, the original use for "grahm" in Greek meant "something written", and can also be used to describe the general sense of "sending a message", which describes how companies use the software to communicate with one another. Finally, our logo, the letter "O", was designed in a way to signify the connection and exchange taking place between buyers and sellers.
Thanks to Hani Abdou, Tradogram!
---
#5- Inspired by my experiences and goals
The name of my company was inspired by my own experiences, as well as my desire to see others freed from things that hold them in a state of bondage. For years, life experiences had me in a place where I felt almost as if I was enslaved and unable to break free. When I was finally able to free myself from everything, I felt as if chains had been removed from me. As a life coach and speaker, it is my passion to help others escape that same feeling of bondage so that they are free to pursue their passions and purpose. This is where the name Broken Chains came from. I feel that the image of broken chains is such a strong testament of the strength that we possess, even though at times we don't realize it.
Thanks to Sarah J. Cepeda, Broken Chains, LLC!
---
#6- Demonstrate uncompromised approach
We launched as Leather Nova with just two specialty leather care products. We wanted customers to know where we specialized, so leather had to be part of the title. We chose Nova because the name feels active, and you think of something bright and eye catching. Properly cared-for leather is exactly that. When our products took off on Amazon we realized that there was more runway to care for high-end products, but the name Leather Nova was too restrictive. In reflecting on exactly what it takes to maintain and show off your prized possessions, we decided there were three core pillars: clean, restore, and protect. Because so many people knew the Leather Nova name, it was important to pay homage to the brand's origin, while also acknowledging our newfound expansion. We rebranded as TriNova to demonstrate an uncompromised approach to surface care – and the rest is history!
Thanks to Steve Wimmer,  TriNova!
---
#7- Pays homage to my late grandmother
We recently changed our brand name from LargeChickenCoops to Rita Marie's Large Chicken Coops. We have grown, and it was time to tell our story in a more meaningful way. Our customers relate with personable, attentive customer service, and although descriptive and accurate, our dot com name hasn't fit that relationship very well. After brainstorming names and locations that have meaning to myself and my family, it was abundantly clear that I need to pay homage to my late grandmother with this business. She was so sweet, a legendary homemaker and cook, and was raised on a farm close to where our coops are built today. We believe in helping folks beautify their yards and have access to fresh food, just like Rita Marie lived.
Thanks to Simon Trask, Rita Marie's Large Chicken Coops!
---
#8- Simply my name
Many entrepreneurs battle with their business name, mostly I believe, because they have too many ideas and are not sure what to narrow their niche down to. For people who know who they are and what they want, I say to choose a name that is catchy but is obvious. I was one of those people who had too many ideas, so I decided to brand my name. As I am going on, I am creating programs and services with various purposes but keeping it under my name at the moment. Some people can get stuck with trying to come up with the best name and branding when they don't even know exactly what they do or what they will offer clients. In this case, just start with your name since this is the one thing that won't change. If not, you might be like me and have 7 different email addresses for business names that I don't use.
Thanks to Jessica L. Moody
---
#9- Descriptive name containing the word 'influence'
When my co-founder and I began brainstorming company names, we knew we needed the word 'influence' in our name. We began by writing out a lot of words that we liked. Because we were not only building a company but defining an industry, we needed to be quite descriptive. We settled on "Ignite Influence." Once we had the name, we reached out to a friend of ours to ask her to join our new company. After a few conversations, she offered up an alternative name for the company, "Find Your Influence." It just made sense and that was it!"
Thanks to Cristine Vieira, Find Your Influence!
---
#10- Name that juxtaposed two marketing ideas
We'd been kicking names around for a while and worked up a concept that we felt would be both visually appealing and a combination of words people would not quickly forget. We wanted something that juxtaposed two ideas related to Marketing. As one of our big service offerings was to be SEO, we wanted one element to be organic (the chili) and another to represent our quality (smoking – as in smoking hot when combined with the chili). The final word, media, helped to define the vertical we were to operate in. Since launching, our brand name has been one of the elements that prospects have referenced time and again in sales calls. The brand name has stood out and acted as an earworm of sorts during the sales conversion process.
Thanks to Alistair Dodds, Smoking Chili Media!
---
#11- Inspired by the term software development kit
I wanted to create a company name that was memorable and relevant to the value proposition of my startup. I brainstormed for keywords, synonyms, and analogies. Then I went on to GoDaddy and I mixed and matched words until I found the right fit for my startup. That name was and is, StartupDevKit. The name was inspired by the term software development kit which programmers use to more quickly create software through pre-written code functions. Similarly, StartupDevKit helps startups develop and grow quicker, easier, and smarter with templates, guides, videos, articles, lists, training, and mentoring. StartupDevKit is a new type of online startup incubator and accelerator but also helps startup-related companies, as well.
Thanks to Carl Potak, StartupDevKit!
---
#12- Two reasons
I knew we wanted to have a short name–4-5 letters, with the sound of K (I remembered reading that when a plosive is the first sound in a word, the brand name memory increase. i.e. coca-cola, glossier, KITH, etc). Since KINN started by making jewelry for my family and friends, I thought 'of kin', then it formed into kinn–and it so happens that it looked like my mom's maiden name 'kim' from far away. We later learned that 'kinn' sounds similar to 'keum' which means 'gold' in Korean, where I was born & raised. KINN  is a direct to consumer fine jewelry brand–our intentino is to redefine luxury for the modern wo(men). We create thoughtful pieces in 14k solid gold only, so you can wear them daily–and one day, you can pass them on as a family heirloom.
Thanks to Jennie Yoon, KINN!
---
#13- Inspired by the sharing economy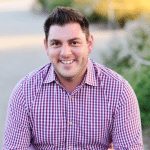 Many people are choosing to borrow or rent instead of buy and own. GoShare was conceived as a way to enable peer-to-peer sharing of underutilized assets such as trucks, boats, homes and cars. When selecting a name, I wanted to ensure it provided meaning and context to our company purpose. The name itself needed to be able to convey a little bit of what the business was about without making it hard to pivot if necessary. I didn't want to select a name that was a newly invented or contrived word, with no grounding or connection to our message. So, the name GoShare was selected to help explain what we do, enable users to "go share" their resources. After finding that the domain was available and that there were no trademarks on the name we decided to call the company GoShare.
Thanks to Shaun Savage, GoShare!
---
#14- Represent two things
Lowground Records was the easiest business I have ever named and I knew the name fit the second my business partner said it. We are a music-first record label, and 'The Lowground' represents both a place and an idea for us; it is a place where anyone is welcome to enjoy music and discussion with likeminded people. There is no exclusivity or hype, simple a down-home place to be yourself. 'Records' was the harder part. The term 'record label' carries a lot of negativity due to the behaviors of label executives over the past century. We believe, however, that a company can add the value of a record label without taking advantage of people. 'Records' is a conscious decision to push back on the idea that music and business cannot complement one another.
Thanks to Owen Larkin, Lowground Record!
---
#15- Out of the desire to move about the globe gracefully
After completing the Aerospace Studies program at U.C. Berkeley as an Air Force ROTC scholarship cadet, I began a decade of military aviation service that turned this child of immigrants who barely traveled into an aircrew member and global citizen who were deployed to and lived on four continents in that time. In that time, I saw that some Americans travel and embarrass themselves abroad whereas some of us travel gracefully with an innate curiosity about cultural differences, food and people. I preferred the latter over the former. That mind-expanding career led me to work for global companies after I left the service – a multinational corporation headquartered in Munich, Germany and a startup headquartered in Tel Aviv, Israel. So naturally, when it was time to start my own business, a multicultural educational publishing and content development company serving K-12 school districts, universities, government agencies and corporate clients, those experiences were prominent in my mind. *GRACEFULLY GLOBAL GROUP *was born out of a desire to continue to move about the globe gracefully as an entrepreneur, inspirational, bilingual keynote speaker and author. The firm's name is partially a play on the English version of my name Grace which helps people associated me with my company's name – coupled with a commitment to creating valuable business relationships with diverse people within the USA and outside our borders…utilizing my tri-lingual skill set…gracefully and always, globally. We communicate daily with our clients around the country and around the world. I can't imagine living any other way!
Thanks to Graciela Tiscareno-Sato, Gracefully Global Group LLC!
---
#16- A name to reflect the fact that welding involves working with heat and fire
Welding businesses generally use generic names and white welding trucks in order to meet what most people consider the professional standard. When I started my own welding business in 2004 after managing other welding companies for years, I consciously chose to throw out that playbook, because the problem I saw with generic names and generic white company trucks was that they were all interchangeable to the companies hiring their services. The very thing that made them "professional" also made them forgettable and less likely to be hired again over someone else. So instead, my partner and I chose a unique and humorous name to reflect the fact that welding involves working with heat and fire every single day. We chose Hell 'N' Back Welding and tied it to a commitment to custom service by creating our first slogan, "We go to hell 'n' back to get the job done." We painted our welding trucks black with flames, and created a cheeky pinup girl logo. As I often tell people, when you're as recognizable as I am you'd better be good, and in fact our unique name usually brings a chuckle and a compliment from people who have never heard it before, as they repeat it to themselves – which as any marketer knows, is how someone more becomes more likely to remember something. The novelty of our name has also helped us build a brand that includes merchandise sales and a growing YouTube channel with over 6,000 subscribers. I enjoy having a unique business name, and we have survived through a tough economy over the past few years while watching many other generic companies come and go, all because of that initial decision to be brave enough to stand out and be memorable instead of conforming to conventional wisdom.
Thanks to Doug "Demon" Thompson, Hell 'N' Back Welding!
---
#17- Combined two words
Deciding on the name Trainual was actually pretty simple. It's an app that makes training easy while building a better operations manual for your company. I was sitting on the couch one night with my wife bouncing ideas around, and I had written a ton of keywords related to what it does and who it serves in an Evernote doc. I just started combining words and training manual seemed to go perfectly together. So Trainual stuck!
Thanks to Chris Ronzio, Trainual!
---
#18-Combination of the service area and type of service we offer
When deciding on our company name we made our decision purely from a marketing perspective. Coming from an internet marketing background, I knew that having two important pieces of information in your company name — your service area (i.e. Atlanta) and the type service you offer (ex. maid service) can provide a HUGE boost in the search engines. This, combined with the fact that we wanted to market to customers looking for green cleaning services, lead to the name Atlanta Green Maids. This small little trick has allowed us to dominate the search engines in our area for years.
Thanks to Carlyon Christian, Atlanta Green Maids!
---
#19- A verb that mean two things
This all began a long time ago when I was chronically sick– auras, migraines, and regular infections & inflammation. One day, about 10 years ago, I thought about trying something different. I picked up fruits, vegetables, seeds, and other plant-based foods. And I started to feel better. I stopped getting migraines. I've forgotten what being sick feels like. My life was transformed. After college, I spent years working in software engineering and data analysis incorporate, but I was never satisfied. Because I knew there was something more that truly mattered to me and the world at large– something I had to do. I kept thinking, that if I could offer truly delicious food that happens to be healthy and sustainable, we could collectively make an impact on a brighter future. Together, we could change this world into a better place. And more of us could feel better, fitter, stronger. The word Spero is a verb, meaning to hope or to believe, desire or trust. And so that's what I set out to accomplish. Years later, Spero Foods has launched with unparalleled and uncompromising products that are: Delicious. Healthy. Sustainable.
Thanks to Phaedra Randolph, Spero Foods!
---
#20- Picked two Italian words
When I started my own coaching and consulting business, I wanted a name that reflected my mission to help people and organizations reach a greater potential. I also wanted a name that was memorable – and with an available URL! Since most short, simple, and memorable English words were already registered as domain names, I began looking for words in Spanish or Latin that translated my intentions in a catchy manner. I eventually found my way to an English-to-Italian dictionary and discovered two words that flowed well together – alta and bello. The name AltaBello is a mash-up of these two words meaning HigherGood.
Thanks to Ken Hensley, AltaBello!
---
How did you come up with your business name? Tell us in the comments below. Don't forget to join our #IamCEO Community