Storytelling
Creative Entrepreneurs Making Task Management a Seamless Process for Teams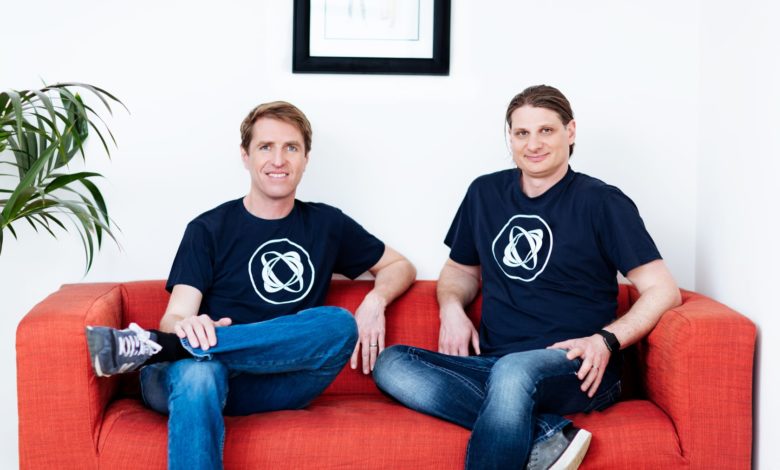 Since launching in 2015, MeisterTask has been listed as a top app by the Apple App Store, Google's Chrome Web Store, WIRED, Zapier and many more, acquiring over 2 million users. And now the highly anticipated   MeisterTask 2.0 is here.  Here's what MeisterTask 2.0 has in store: 1. Customizable task management: With MeisterTask, teams can track tasks from creation to completion via agile and intuitive Kanban-style project boards. Our newest update takes this one step further, featuring a customizable dashboard, in-task custom fields and improved performance, making MeisterTask faster and smarter than ever. 2. Automating workflows: Integrating with over 1,000+ other apps, teams can use the power of automation to combine all communication and to-dos in one, cloud-based, collaborative space, enabling teamwork regardless of location. Our latest update provides the ability to manage these automations, including Gmail, Outlook and Slack, from directly within MeisterTask, saving teams time. 3. Uniquely Creative: Unlike other productivity apps, MeisterTask presents productive task management with a creative twist. MeisterTask can be used on its own or integrated directly with MindMeister, our award-winning online mind mapping tool, used by over 9 million people. Via the integration, teams can turn mind map plans into actionable, assigned tasks in MeisterTask's project boards, enabling a full productive workflow from ideation to completion. We had a chance to interview Michael and asked about his story, how he started his business along with this co-founder and the future of MeisterTask.
Tell us your story. Why did you start your business?
The idea behind MindMeister first came about when my co-founder, Till Vollmer, and I were working together at another tech company. We were working together on a project but were facing a collaboration challenge. We were brainstorming product ideas and holding customer meetings using the mind mapping software MindManager, which, back then, was the only serious mind mapping software available. MindManager worked great for internal use, but was expensive and needed to be installed locally. This made it nearly impossible to collaborate with external people, or share your mind map with a colleague who wasn't yet a paying customer, as everyone needed to have a MindManager account with the software installed.
At the same time, Google had just acquired Writely and turned the product into what is now Google Docs. While swapping between a shared Google Doc and our non-collaborative mind map, we thought, why not combine the two concepts? At this point, the idea for our first product, MindMeister, which is a collaborative online mind mapping solution, was born.
How did you come up with your business name?
This was actually a classic beermat situation – standing in a bar one day with Till my co-founder and scribbling lots of names and ideas onto a beermat (or was it a menu?). I think we still have a photo somewhere. We also have a list of other names that we went through over the months, some even made it to logo stage. We liked MindMeister because it had this German connection, but was still something that Americans or other non-German speakers would understand and be able to pronouce, or so we hoped 😉
Tell us about your products and services. How do you help clients?
When we first launched MindMeister in 2007, we provided the first cloud-based, truly collaborative, mind mapping solution on the market. Since then, MindMeister has gone on to become the world-leading mind mapping solution, with over 9 million users. Eleven years on and over 25 million mind maps have been created using MindMeister, with 1 billion ideas generated worldwide. Used by teams all over the world, including global brands like SAP, MindMeister offers the ability to brainstorm, hold meetings, map out strategies and deliver projects, all via collaborative mind maps. However, we soon realised that the next step in effective teamwork was missing. Our users were developing ideas and plans in MindMeister, but then were wanting to take those plans forward and turn them into action. This is when the idea for our second product, MeisterTask, came around.
In 2015, to enable a full creative workflow from idea to implementation, our team launched our collaborative task management tool, MeisterTask. As a Kanban-style task management solution, MeisterTask integrates fully with MindMeister, enabling users to drag and drop their plans in MindMeister to the relevant user. These tasks will then be automatically assigned to the designated teammate, project and section. This enables users to take their brainstormed concepts through to completion, as tasks can be created in MeisterTask then tracked acrosss transparent projects in MeisterTask. However, many teams use MeisterTask as a standalone product. We currently have around 2 million MeisterTask users and since launching its been listed as a top app by the Apple App Store, Google Chrome Store, WIRED, Zapier, Gizmodo, Forbes, Entrepreneur and more, which we've very proud of!
What makes you unique? What is your unique selling proposition (USP)?
What makes our products unique is their unique ability to integrate, creating the full creative workflow from ideation to completion. Plus, with our focus on usability and design, teams are able to onboard quickly and simply. The task management market is certainly a busy one. However, what sets MeisterTask apart from the rest is our focus on beautiful, intuitive design, which makes the product actively enjoyable to use, combined with a high-level of in-app functionality compared with other similar solutions (providing in-app time tracking, productivity reports, in-app collaboration and commenting features and much more) and finally, our direct integration with our first product, our online mind mapping solution, MindMeister. Mentioned previously, this integration allows teams to create plans and ideas in mind maps using MindMeister before dragging and dropping these plans into the MeisterTask tool bar at the bottom of the display, in order to convert ideas and plans into actionable, assigned tasks in MeisterTask. The result is a full creative workflow that means teamwork not only productive, but actively enjoyable.
Where do you see your business in the next 3-5 years?
The future of work is going to be shaped by collaboration tools like Slack, Google Drive and hopefully our tools as well. Teams all over the world are already using these products to collaborate across offices and time zones, particularly on distributed teams, but also within the same office, to avoid working on outdated versions of documents and have everything in one place.
As a result, over the next few years, we plan to introduce new collaboration products to our Meister software suite, supporting these workflows further. We already have our online collaborative mind mapping solution, MindMeister, and agile task management solution, MeisterTask. However, we see many new opportunities for supporting teams in their creative, productive workflows, either to use in tandem with our existing products or as stand-alone tools. Stay tuned on that!
Any advice you would give to entrepreneurs and business owners?
Sometimes when an entrepreneur has a booming startup, they think they'll be able to coast, to pull back on effort, take a bit more revenue out of the company, or even buy a vacation home in the Caribbean, if they've been particularly successful.  For instance, I was traveling a few months back and talking with other entrepreneurs. One guy had been with a company for seven years. It was so successful that the founder was now nowhere to be seen – always jetting off to a new destination.
My advice would is to be wary of this temptation to coast. My co-founder and I went in the complete opposite direction. Our original product was successful and growing and we felt as though we had pushed the creativity as far as possible. Instead of bailing, we doubled down and launched another product, MeisterTask. This second product breathed new life into us as founders, as well as the company as a whole. Developing a new product also inspired us to think about new avenues for our first product, MindMeister. Growth of this kind will push you forward in your products and as a business owner.
What is your favorite business quote and why?
This is a tough one. Our task management tool, MeisterTask, shows a different quote each day on the dashboard and there are so many great ones to choose from. If it had to be just one I'd go for a Richard Branson quote: "Spend more time smiling than frowning and more time praising than criticizing." Why? If you run a business and work with a team, hopefully you'll already know this to be important, but it's one of the things you have to constantly remind yourself of, especially in times of stress and challenges, when you may feel more like frowning and criticizing.
What have been some of your achievements that you are most proud of? Why?
There have been a few but two come to mind: first, when we hit 1,000 users a week after launching MindMeister in 2008. Then, when we won the best of 2015 awards from both Apple and Google in the same week for our second product, MeisterTask. It felt so great to be able to repeat success with a second app – we still have a few million users to catch up to MindMeister, but it's looking good!