Being in love is great. Being in love with your business, when you're an entrepreneur, is even better. Waking up each morning knowing you are getting to do exactly what you love is more than most people could ever say about any "job" they have had. Although there are days when tossing in your hat seems like a viable option, remembering how much you love your "job" can quickly snap an entrepreneur out of that mentality. Different business owners also have different reason why they love their business. It might be the products or the customers they deal with, or it could even be the fact that they are the ones in charge of it all. The reasons are as varied as the businesses themselves.
We asked some entrepreneurs what they loved about "being their own boss."
#1-Pushing the limits in learning
The sky is the limit to learning! Our company specializes in early puppy development, so each and every day we get to experience life from a puppy's point of view. Many may think what a life! While it is great to have the love of puppies all day, it is a job that is 24/7 and very emotional at that. Nonetheless, nothing is more rewarding when you look at that little ball of fur, and they "get" what you are trying to teach. Researching the limits of puppy learning has given us the ability to have 8 week old puppies matching items, 13 week old puppies imitating our gestures and 15 week old puppies reading flashcards, how cool is that! Wondering what else we can teach them keeps the excitement going with every litter we train.
Thanks to Kim Paciotti, Training Canines, LLC!
---
#2- Freedom on what I can achieve
Being an entrepreneur has allowed me to have zero limits on what I can achieve. Whether that is financially or lifestyle, my limits are all on me and the effort I put into my businesses. This is the entire opposite of a traditional 9 to 5 career, where your limits are confined by that of the organization you work for. Being an entrepreneur has allowed me to set goals far beyond most think possible, and that is what keeps me going day in and day out.
Thanks to Dustyn Ferguson, Dime Will Tell!
---
#3- Endless challenge and opportunities
Being an entrepreneur means stepping off of the path of expectation and hurling yourself into the great unknown. Anything can (and does!) happen, which means that you are continually faced with challenge and opportunities to become a new, stronger, more capable version of you. Rather than being bound my someone else's vision and tethered to their mission, you have the chance to make true impact and change in the world. Plus, you get to do it on your own terms. Entrepreneurship isn't for the faint of heart, and that's why we love it.
Thanks to Jasmine Ivy
---
#4- Serving others through my business
The thing I love about being an entrepreneur is that serving others through my business has lead to my own path of fulfillment. While I started my company to help make a difference in other's financial lives, this outward focus has allowed myself to grow and live a very fulfilling life as well.
Thanks to R.J. Weiss, The Ways to Wealth!
---
#5-The freedom it allows me
From the start, I built my company with the intent of having the freedom to work from anywhere in the world, as long as I would have my laptop. We sell art prints and posters and outsource the printing and fulfillment to companies in the USA and in Europe. We also have built a team of remote employees located in different places of the world, and thanks to platforms such as Slack or Facebook workplace, we communicate daily and have managed to build a strong company culture. This company model has allowed me to live a "digital nomad" lifestyle, moving anywhere in the world for a few weeks, and setting my own hours based on when I work best. It doesn't mean I'm not working a lot, I'm working much more than most people, but I love it! Being an entrepreneur has given me the chance to be in total control of my life, making all the sacrifices worthwhile and propelling me with the motivation to face the daily challenges and continue striving for success.
Thanks to Julie Groleau, The Printable Concept!
---
#6- Spending valuable time with my children
In 44 years, I have never had to walk into a 9-5 job. Like most entrepreneurs, I beat to a different drum, lending itself to a unique lifestyle. The entrepreneur owner lifestyle is the only way I could see myself living, because it puts life as close to on my terms as I could ask for. Granted, it doesn't mean anything is handed to you on a platter, quite the opposite. My success and failure lay fully on my shoulders. While I'm working crazy hours to build a vision that very few see, with little or no security, the enthralling part of it all is knowing that by driving towards that vision, I can quite literally create the life and livelihood for myself and my family. And the most impactful reason behind my choosing entrepreneurship is that as my wife and I raise our children, we have the ability get to spend everyday with them. We get to watch them grow and develop, as we teach on a daily basis that WE do have a impact on the outcome of our lives.
Thanks to  Jonathan Schlossberg, Holisitic Made!
---
#7-I am the boss of me now
Let's be honest. Doesn't it feel good to be the boss? In the past, we've all worked under a supervisor whose main interest was self-promotion. We've worked in teams to promote a product or idea where our ideas got ignored and then a coworker took credit for it. And face it, instead of doing something constructive, we participated in the universal tradition of complaining in the workplace. So we quit to pursue our entrepreneurial dreams, as we took our cue from Howard Beale as he cried out in the movie, Network, "I'm mad as hell, and I'm not going to take this anymore!" As a business owner, I love the challenge of being a good boss and mentor. I want to work as a part of a team, not as the absolute leader. I am in the driver's seat but welcome any navigational tips from my team!
Thanks to Nicholas Christensen, Lottery Critic!
---
#8-Creating something from scratch
I love being an entrepreneur because I have the opportunity to create something from scratch that is my own vision and that represents my values, passions and interests. With modern technology and a plethora of resources at my disposable, the possibilities in front of me are endless and I am able to share my gifts and message with millions of people. I wake up every morning excited to create content that moves and inspires young girls around the world.
Thanks to Demi Dee, The Knockout Room!
---
#9- A number of things
To me, as an entrepreneur, no one day is the same. Every day is a new day, with its own unique opportunities and challenges. Being an entrepreneur demands you to learn so many different aspects of businesses – from strategy, sales, marketing, and service – and each is a universe unto their own that entrepreneurs must embrace and master. Once you've mastered what it takes to grow and expand your business, and you actually begin to see your baby grow from an idea to a full-fledged business, it's immensely satisfying to see that success and how you are impacting people through your product or service. Lastly, as an entrepreneur, you are your own boss and you have complete control over your business. You can set your own goals, bring your own innovative thoughts into action and be in charge of your own destiny. Along the way, you'll have your successes and failures, and what you learn from each defines you as an entrepreneur moving forward.
Thanks to Zachary Lezberg, Small Business Expo!
---
#10- It gives me the ability to defy the odds
When I founded the first and only woman-owned RV dealership in the United States, people told me I would never succeed. That was more than 30 years ago, and I have not only survived, but thrived. In addition to my dealership, I recently launched a nationwide platform for RV enthusiasts called RV Advisor. Being an entrepreneur allows me to do what I love every single day, and has helped me turn obstacles into stepping stones on the
path to success.
Thanks to Gigi Stetler, RV Advisor!
---
#11-Rubbing elbows with other movers and shakers
Personally, I like to move in figure-eight patterns while shaking my leg like I'm shaking off a piece of toilet paper stuck to my shoe. Doing this while rubbing elbows with a person who is also moving and shaking is not only a challenge, but a joy and a thrill–even if their elbows are somewhat dry and flaky from all the rubbing they've been doing. I also love hopping, or jumping, on phone calls–even though it makes it hard to understand me–to discuss things like next steps. (Improvising moves is not always comfortable, so I love that as entrepreneurs we are always discussing the next steps.) Finally, I love shooting people emails. I use one of those big guns mascots and cheerleaders shoot t-shirts out of at sporting events. I used to simply send emails over the internet, like everyone else, but this is so much more fun–except when one of my emails hit a colleague in the eye! Being an entrepreneur truly makes being in business a party! My least favorite thing about being an entrepreneur is spelling entrepreneur.
Thanks to Joel Ackerman, Ackermania Creative!
---
#12- Solving problems
There are many things to love being an entrepreneur, the one I love the most is the knowledge that you helping thousands of people with their problems. To me personally, being the founder of an online business, distribution will never be a problem. I enjoy knowing that the product me and my team creates is helping thousands of people around the nation to do better in their classes. I enjoy reading their testimonials, and knowing that I am making an impact. That is the feeling that is not easy to achieve working 9-5, or working for someone, when you might not have a direct attachment to the product.
Thanks to Artem Volos, ClutchPrep!
---
#13- Flexibility
I love being an entrepreneur because I am not reporting to anybody. I have the flexibility to create my own schedule, work at my own pace, and do what I feel necessary to give my clients the experience they desire.
Thanks to Brett Anderson, St. Croix Advisors, LLC!
---
#14- Success makes the struggle worth it
I love being an entrepreneur because I love embracing all that comes with it. There are few things in life sweeter than building something from the ground up and watching it succeed. But being an entrepreneur is more than innovating and then celebrating; you'll never see success without a steadfast resolve and refusal to quit. There will be long hours and late nights. There will be uncertainty over making ends meet. There will be fear and anxiety. When I see the impact my business is having—through the accomplishments of my team members and the customers we serve—it makes all those struggles absolutely worth it, and it makes the success that much sweeter.
Thanks to Brock Blake, Lendio!
---
#15- Creating opportunities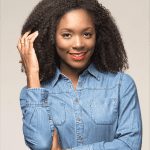 As the co-founder of the Virtual Global Consultant (VGC) Group, I love the fact that we have created employment in underserved communities globally. We have always envisioned the VGC Group to be a leader in championing a global consciousness, promoting an understanding that everything businesses and brands do has a global impact – from the executive level to civilians on the ground. Today, we have more than 30 employees across three continents. We are generating employment for countries such as the United States, Philippines, Canada, Pakistan, India, Sri Lanka, Kenya, Ghana and Nepal. We hope to create more as we grow our business and gain more success for our clients.
Thanks to Wendy EkuaDaCruz, The VGC Group!
---
#16-EVERYTHING!
From creating your own schedule, planning your own vacation time, taking your own breaks, you don't need to ask permission to use the restroom and the fact that you don't have to answer to anyone but yourself. It's amazing! I love the obstacles, challenges, and hard work. It builds character, obedience, and perseverance. I am in control of my destiny, success, and the financial outcome of my business and my future. I have a stronger desire for building my own business than to help someone else accomplish their dreams. I'm not saying that working for someone is terrible, but working for myself and doing what I love is one of the greatest feelings in the world. Being an entrepreneur challenges your thinking, mindset, and your thought process. Which builds you into a quick, but a proactive thinker. You can network and meet different successful people (online and offline), and just by building relationships, you can grow tremendously. Always remember, "your network is your net worth.." Never stop working hard, and build something you'll be proud of! Be blessed!
Thanks to Keishorne Scott, Keishorne Scott LLC!
---
#17- Fulfillment
I have been an entrepreneur for 6 years now and I wouldn't trade it for any other occupation. There's a lot that goes into being an entrepreneur, but the fulfillment thats comes along with creating something from nothing is unmatched. I believe one of the keys to life and happiness is progress. Being an entrepreneur gives me the ultimate sense of progress because I am building something on my own, with no one pushing me to do it. Every morning I have to choose to get up and work with no salary and no boss. This forces me to use my willpower and my desires to make success happen every single day. When you don't have a salary, don't have a boss, and don't know when your endeavors will pay off, it makes the progress you experience and the success you achieve so much more worth it because you did it on your own. This sense of fulfillment and progress is what makes being an entrepreneur so great. As my businesses have grown, and I have learned how to flow with the ups and downs of entrepreneurship, I have learned what it takes and why I wouldn't have it any other way.
Thanks to Chris Perruso, Tru Power SEO!
---
#18- Freedom to express yourself every day
Well, business is all around us. From the clothes, we wear to the cars we drive. It is ALL business. Being an entrepreneur isn't only about financial freedom it's about creative freedom, time freedom and completely express yourself every day. It's about risking your time and freedom today so you can live the way you want to and enjoy the fruits of your labor for the rest of your life!
Thanks to Marnie Nathanson, Adapting Social!
---
#19- My clients' success
The best part about being an entrepreneur is seeing our clients achieve success. We have a unique opportunity to be able to watch people completely transform from the time they come in to treatment to the day that they leave our center and start their new life. I hear from alumni of Ambrosia three, five, ten years later who are leading successful and happy lives. Our treatment is a small part of their journey, but it offered a vital kickstart that they needed to rebuild their lives. There is nothing more rewarding than knowing that something you established has such a big impact. Watching your business actually make a difference is what makes all the long hours and the headaches worth it.
Thanks to Jerry Haffey, Ambrosia Treatment Center!
---
#20- Making a living out of something I love
Being an entrepreneur has allowed me to express my creativity and fulfill my mission to make a profound impact on humanity. I am my own boss, I set my own hours, and I execute my own vision. I have the privilege of making a living doing something I love. All the hard work that goes into this is satisfying because I'm working towards building my own empire.
Thanks to Tihana Maric, Red Cap Holistic Inc.!
---
#21-Knowing that my DNA is in every piece of business we take on
I love that my business has given me a platform to do work that matters to me. It has been with me through the Great Recession, the deaths of both my parents, in-laws, step parent, etc. and allowed me to dial up and down my workload as needed. It has provided my colleagues and me an amazing opportunity to help organizations we care about to increase their visibility and attract more customers. I love that I have been able to pivot as the economy and world around us changes so that we are more relevant today than we were when I started it 15 years ago. I love waking up every day and being excited by my day ahead and problems I can help solve. I love knowing that my DNA is in every piece of business we take on. I love that it has given me permission to change the world.
Thanks to Paige Arnof-Fenn, Mavens & Moguls!
---
#22- The journey itself
The most fulfilling part of being an entrepreneur is leading a group of people that believe in you and follow you not for the monetary reason but for the reason that they believed in your vision and creating a better future. We've had people who came to work for us not for money but for a common vision and purpose, we have customers who believed in our vision and supported us along the way by promoting our platform to their customers, as well as having strangers telling us that they liked what we are doing and encouraged us. We came a long way from the founders to having full-time employees to interns to meeting suppliers and believing in what we do. It's been a long yet fulfilling journey and without the people, we will not be where we are today.
Thanks to Logan Tan, Eezee Pte. Ltd!
---
#23- So many reasons
I'm able to create a business with my plan and strategy in place. I am my own boss and I determine my own schedule. I have the flexibility to work when I want and how I want. If I want to work on Friday evening or Sunday morning, I can. If I want to travel during the week, I can. Entrepreneurship keeps me hungry. I'm constantly learning, growing and developing myself personally and professionally to be better for my clients. I love that this life as an entrepreneur is never stagnant or boring; it's progressive and moving onward and upward. I love having the ability to choose my clients. When collaborating with like-minded, ambitious individuals, we're able to elevate our way of thinking! This enables us to effectively strategize  marketing campaigns with our clients that raise the bar, encourage growth and brand awareness. Not everyone is a perfect fit for us and that's okay! We're selective about who we work with however when we do find a good fit, we're able to make amazing things happen.
Thanks to Ashley E. Fons, Happy Days Marketing LLC!
---
#24-Ability to control outcomes
No one dictates when or how I work or run my business, how to treat our employees, how much or how little work we take on, the type of clients we work with, etc. I know freedom is cliche, but it's not just freedom of schedule, it's freedom to be the decision maker. I enjoy the journey. I enjoy the struggle, the late nights, the constant travel. The adrenaline rush I get from knowing that what I'm putting in is what I'll get out is something I can't explain in words. And most of all, being an entrepreneur means that regardless of what's going on in the world, I can pivot on a dime to make outcomes I want to happen.
Thanks to Vincenzo Landino, Aftermarq!
---
#25-Execution, execution, execution
I love being an entrepreneur because it gives me the autonomy to bring new ideas to fruition. While many entrepreneurs might be focused on brainstorming and thinking of new ideas, I'm focused on executing ideas and making them into a reality. There's something so rewarding and satisfying about making things happen—I love seeing results. It's no coincidence that execution is not only my favorite thing about being an entrepreneur, it's also the key to getting a new business off the ground. Entrepreneurs often focus heavily on the exact idea – but ideas are a dime a dozen – and most times, your business changes significantly from your original idea. Ideas are just the starting point. Two entrepreneurs can have the same idea, but the one who executes better always wins.
Thanks to Kim Perell, Amobee!
---
What do you love about being an entrepreneur? Tell us in the comments below. Don't forget to join our #IamCEO Community.