The idea of exactly what your business is going to usually come first. Secondly, most often, is giving a title to your idea. What exactly is going to be the name of your business? Some people turn to their childhood for inspiration or a beloved family pet. It could be a made up word you dream of one night and feel it has the right ring to it. Even still there are some people who study foreign words for the perfect meaning behind their chosen business. Whatever the inspiration or relation may be, the naming of your business is one of the most important parts of becoming a CEO. Having a brand behind a strong title can make all the difference in the world.
#1- Our names
I hired Kara as my legal intern in 2005 while I was working at a small firm doing workers comp and personal injury law. We immediately hit it off personally, became fast friends and daydreamed about how cool it would be if we had our own firm. We had long since realized that the typical culture of a law firm did not resonate with us. With eerily similar work (and life) ethics, a heavy dose of humor and an odd mixture of kindness and snark we decided we would just do it. With less vision and more guts than we had any right to have as 20-somethings, we played rock, paper scissors to see whose name got to go first. Clearly, I suck at that game.
Thanks to Cook & James
---
#2- Latin words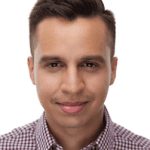 I love latin words (I have a Latin background) so I wanted to find something that sounded interesting but had a useful meaning. I was playing around with the word practical which for business means that we offer useful/tactical advice. I came across the word Practico during my research which was easy to say in English and carried the meaning that I was trying to convey.
Thanks to Ruben Ugarte, Practico Analytics!
---
#3- My name+services we offer
We started as a small consulting practice, focused on the hiring process and recruiting for our corporate clients. We learned that people needed more complete solutions. They needed the way to better work. My last name also happens to be "Way," so it was an easy lead to "Way Solutions." To give clients the solutions they needed, we added personalized career strategies to our corporate consulting. We bridge the gap between individuals and companies to empower people to find better results. We show clients to work their way.
Thanks to Jennifer Way, Way Solutions!
---
#4- When everything was falling apart
During my renovation, I was attending a web design class and at the pinnacle of everything starting to fall apart with our project, our instructor announced we were to select a domain name and register it. I immediately blurted out "contractors from hell", which was met with laughter (as many knew of what I was going through) and the rest is history. As a result of all I learned and successfully overcame, knowing how devastating and destructive a remodeling disaster can affect peoples' lives, I am committed to helping others avoid these pitfalls with simple strategies to help them maintain control of their money, their project and their contractor.
Thanks to Jody Costello, Contractor From Hell!
---
#5-Based on the tenacity of my experience
On a long flight back to the U.S. from South Africa, and battling breast cancer, I became overwhelmingly humbled by the toughness, the tenacity of my experience. It occurred to me that I had no tricks up my sleeve that could fix this. What I needed to bring to the fight was grace, love in action toward self. Right then, I jotted down the words Grit and Grace, which became the title of the TEDx Talk I delivered in March and now the name of the professional and personal development resource I have created for leading women to teach them how to take care of themselves. That they need equal does of their fight (grit) and self-care for a model of success that endures.
Thanks to Cheryle Jackson, Grit and Grace with Cheryle Jackson!
---
#6-After my grandfather
Day Translations is named after my grandfather, Francis Day, who was an inspiration to me and my family, and one of the people who most influenced my life and personality. As an ex-marine officer, my grandfather was a disciplined man and instilled old-fashioned values in me that I still adhere to today; hard work, professionalism, formality and respect. The Day name continues to be an inspiration to me and his legacy lives on in my company's work ethics, core values and everyday interactions."
Thanks to Sean Hopwood, Day Translations, Inc.!
---
#7- Reflection of my personality
It was pretty simple to me how I came up with a business name. I was trying to think of something that was reflective of me as a person, so i came up with TGRG – The Girl in the Red Glasses. Now if people meet me they instantly feel familiar as my glasses is something that people always comment on and remember.
Thanks to Juanita Rosenior, TGRG!
---
#8- Considered the aim of the word and our product
My company, Kudos, produces a display device that doubles as a coaster. Originally created to display race medals, the product also works with a variety of other items like family photos, a child's artwork, rare coins and many other objects. I chose the name Kudos because that word and our product encourage people to show and share their life's passions, their successes and their pride.
Thanks to Ryan DeBoer, Kudos!
---
#9- Changed based on what people were calling us
When we started the company it was only web-based and we thought that the best idea would be simply to call it by the website address (driving tests), particularly seeing as the main marketing strategy was search engine optimization, we secured a domain name that was an exact match keyword for what it does and everything was self-service. We made a logo with DT in it and put the website up there. We were happy with that for five years but then we decided we wanted to do direct selling to corporate clients and using the domain name alone was clumsy and dated. We found that people were already calling us 'DT' and even searching online for DT driving tests and similar phrases. We changed the name to DT Driver Training. It's not the greatest name, but it says what we do and has good SEO value. Sometimes it's better to acknowledge and go with the recognition you already have.
Thanks to Darren Cottingham, DT Driver Training!
---
#10- Tried to be as descriptive as possible
By being cheap, I knew we didn't have much of a budget or anything to burn. So we tried to be as descriptive as possible with the name DialMyCalls, hoping people would be able to put two and two together quicker than a "fun" name. That and we also wanted the .com version of our domain name and it was really hard to find anything that made sense or sounded cool.
Thanks to David Batchelor, DialMyCalls!
---
#11-Suggested by my partner's husband
In the early 2000s, my co-publisher and I were writing a book on how to break into freelance writing by breaking the rules. We tossed around titles with words like unconventional, rule-breaking, etc., but then my partner's husband piped up, The Renegade Writer. It was perfect! Alliterative, compelling, and it said exactly what the book was about. In 2006 we decided to start a blog to help other writers, and of course we called it The Renegade Writer. Then, in 2016, we formed a publishing company to produce more books (*The Renegade Writer* was traditionally published), and of course we called it Renegade Writer Press. It embodies our way of working and living, and readers are attracted to the philosophy behind it.
Thanks to Linda Formichelli
---
#12- Took a scientific path
For marketing firms, there is a lot of pressure to create a name that is both memorable and able to resonate with your audience. We had a tough rebrand as we were initially founded as Trainer Communications in 1995, however we made the official transformation to 10Fold Communications in 2015. We approached the name change scientifically – reviewing existing company names in the industry, discussing what we liked and didn't like and then brainstorming on names that could work. When we had a list of acceptable names, we did a cursory search to see if they were available legally and as a website domain name. We proceeded to conduct a survey with current and previous clients using them as an advisory board for our re-naming plans. The title 10Fold was a unanimous choice – as it suggests that we offer 10 times the value, and the word fold, reminds people of the old PR goal of getting news above the fold. What's more, with a name starting with the number 1 – we are always first in alphabetical listings, which has proven to be an advantage in a world where people will not scroll to page 2, let alone page 10.
Thanks to Susan Thomas, 10Fold Communications!
---
#13-Name conveying our message
The company name for our Life Insurance Business "I am Future Proof" was a team collaboration. In our team discussion we talked about what our expectations were with the service we provide, and what we're communicating. We agreed that the name had to be tangible. Future resembles growth and vision; while Proof resembles security. "Future Proof" conveys our message. Having insurance coverage makes you resilient; provides a sense of security for the time that is inevitable.
Thanks to Diana Gutierrez, I Am Future Proof!
---
#14- Thought of the name when explaining the product
When I decided to forgo the 9-5 and start my own business, I knew the name would be important. At the beginning of the naming process, my wife and I met with four-time James Beard Award-winning TV personality, chef, writer and teacher Andrew Zimmern. One of the many pieces of advice he gave us, was naming a business/company shouldn't be taken lightly. For months we brainstormed with friends and family. We wrote down words we liked so we could see how they looked. We rearranged words and put different combinations together, saying them out loud so we knew how they sounded. The writing process helped eliminate names and I knew what I didn't want. It was frustrating to come up with a name, only to find someone was already using it but then one day it just clicked! I was explaining my product to someone and said "it's pretty great!" That's when I texted my wife with, Pretty Great Cheesecake and she loved it! My advice is to go with your gut and realize not everyone is going to like what you pick but in the end you're the one who has to love it.
Thanks to Kurt Anderson, Pretty Great Cheesecake!
---
#15-Inspiration from a bus card in Singapore
We were brainstorming ideas to come up with names and it's one of the hardest thing to do. Name is so important and yet it does not come easily. After 2 weeks of brainstorming and name-checking of Singapore's registered business, we came up with Eezee after having an inspiration from a bus card in Singapore called Ez-link. We tried multiple variations of both E & Z and realized Eezee is available. The name is representative of what we are trying to do and catchy enough for people to remember.
Thanks to Logan Tan Jun An, Eezee Pte Ltd!
---
#16-We let who we are decide our name for us
After being in business for 23 years under the name Spear One, we hit a point where our branding was not lining up with the softer, more creative approach we've adopted. We found that it had little connection to who we were as a business and what we offered clients. While contemplating a new name for our rebranding, we decided to let our unique selling propositions guide our decision-making. The three things that we identified about us is that: 1. We are people in that our clients talk with us and we empathize with their needs for their project and them as the project leader in their company. 2. We are creative. Many other companies in our industry focus narrowly on logistics, whereas we add industry-leading creative services and design to drive motivation. 3. We make our clients' jobs easier, and make them look good! When we thought of Brightspot as our new name, we were instantly attached.. We are bright people with bright ideas helping our clients become the bright spot in their company!
Thanks to Mike May, Brightspot Incentives & Events!
---
#17- A 3 part explanation
My company is Holy Smoke, and we make Hickory Smoked Olive Oil in Charleston, SC. The name Holy Smoke has a 3 part explanation. First off, Charleston, SC is known as The Holy City. It was given that name long who when sailors saw Charleston from their ships in the harbor, the steeples from the many tall churches were prevalent in the skyline. The second part of Holy Smoke is obvious; we make smoked foods, and the third part is it's a fun, catchy, old-timey expletive.
Thanks to Max Blackman, Holy Smoke, LLC!
---
#18- Symbolise two things
I was out with my friend one night when I brainstorming ideas for my new business. I had only to requests when it comes to the name: – it has to sounds nice and be memorable, which is always important when trying to build a business and a brand, – it has to represent the core values of everything I wanted to present with the business. Like being completely transparent with the clients and within the team, having a clear vision of our goals, changing the world with development. After a bunch of unsuccessful suggestions, we came up with Aurity. It represents a blend of the words aura and clarity. Aura symbolizes the atmosphere and culture of innovation, energy and passion we strive to create. Clarity emphasizes the importance of transparency and precision in everything we do.
Thanks to Peter Kowalczyk, Aurity LTD!
---
#19-We wanted our clients to do two things
The other co-founders and I decided to call our company Mixmax because we wanted our clients to be able to mix up email and bring it into the 21 century. Clients are able to express themselves through templates, polls, videos, and other features all with a single email; mixing it all up! We thought the name was fun and could be filled with whatever value we wanted and gives us the ability to take our website into other directions without changing
our name.
Thanks to Olof Mathé, Mixmax!
---
#20- Listed several names down
I came up with the name HypnoBusters by collaborating with my business partner and brother. We wrote loads of name suggestions on a blank A4 piece of paper over the course of a couple of days. We had about 30 or 40 suggestions in the end. We didn't really analyse the names at this point. We just got creative and out down what our guts were telling us. We then sat down together and eliminated them one by one until we were eventually left with HypnoBusters. We wanted a name that was catchy and unqiue, which is what we eventually settled on!
Thanks to Jon Rhodes, HypnoBusters!
---
#21- Imply that the success of my business would not just be on my shoulders
When deciding on my business name, it was important that I considered not just what I wanted my business to be now, but how it could develop and expand in the future. At some point, it won't just be me; I have a vision of an international presence. As I coach and mentor working parents to have a better work-life balance, it was instinctive that the word 'balance' would be in the name! However, I knew that the success of my business would not just be on my shoulders. It would be on the clients I work with, their employers, the networks I join and the online communities. Therefore, a COLLECTIVE effort. So, The Balance Collective was born.
Thanks to Clara Wilcox, The Balance Collective!
---
#22-Hired a trademark coach
I had been through two trademark infringements and did not want to get a third. I hired a trademark coach who asked me questions like "What is your business known for?" or "What is a name that people know you for?" "Are you your brand or is the product?"These started me thinking and thus Trisha Trixie and Company came about. I am my brand. My product is me. I offer the service. I am the product. My other company names cam about because of asking those same questions. My side gig The PEP CLUB is called that because I teach others how to earn their "Passive Expertise Potential" akak PEP and I want it to be fun, thus CLUB and even got a url extension for it.
Thanks to Trisha Trixie, The PEP CLUB!
---
#23- A Combination of things important to me
Blue is a calm, peaceful and tranquil color. 16 was my line number in college when I joined my fraternity but it also represents a change. Your "Sweet 16" is when you start to become an adult. Sixteen also represents that changes and disruption that are happening in business whether it be digital marketing or technology. Media is the mindset and perspective that every company is a media company so you are creating a strategy and perspective to connect with your target clients.
Thanks to Gresham Harkless, Blue 16 Media!
---
How did you come up with your business name? Tell us in the comments below. Don't forget to join our #IamCEO Community