Storytelling
Entrepreneur and Co-Founder Helps Install a New Way of Working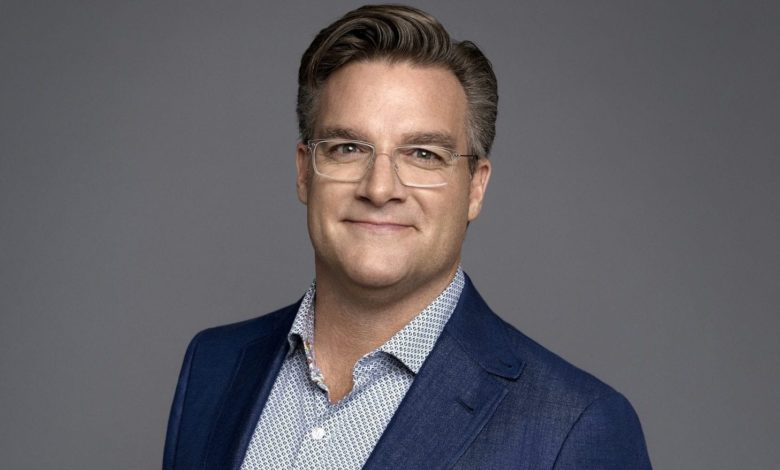 Large corporations have become fat and afraid of change, which has allowed startups to usurp these corporate goliaths. But they're not going down without a fight. David Kidder explores this in his new book and tries to help companies deal with this change through his firm, Bionic Solutions LLC. We had a chance to interview David and asked about his story, how he started his company and the future of Bionic.
Tell us your story. Why did you start your business?
What I've learned from my experiences as a four-time entrepreneur and an angel investor in more than thirty startups is that while it often looks as if world-altering business opportunities emerge by accident, they can, in fact, be discovered and scaled in a methodical way. In the same way an MBA program teaches a form of management for administering and growing existing businesses, entrepreneurship and venture capital are, together, a form of management for discovering and building new businesses. And this is crucial: enterprises need both. It is the ecosystem created by the two that fuels world-changing innovation.
Existing corporations are focused on operational excellence and incremental improvements through process and efficiency. The MBA-driven methodology they use is about taking something big and making it bigger. It is, literally, the toolkit for operating what we call the Big to Bigger machine. Conversely, the integrated mindsets, mechanics, and methodologies of entrepreneurship and venture capital are designed and calibrated to discover new customer needs and devise innovative and new-to-the-world solutions. It is the toolkit of the New to Big machine.
An executive at a Fortune 50 company had been sharing with me their struggle to innovate inside their Big to Bigger machine and I recognized that this was an issue plaguing virtually every large organization and enterprise. That company didn't have a monopoly on this problem; it was everywhere. Corporate innovation is failing at a DNA level because the Big to Bigger machine has been engineered to be incompatible with New to Big. It is literally at war with growth. Truly new, cutting-edge ideas are too risky, too amorphous, too non-consensus to survive the metrics and evaluation process that "well-run" companies apply to capital investments.
Bionic was born six years ago to partner with large enterprises and help them install a new way of working—something we call the Growth Operating System—based on the mindsets, mechanics, and tools of entrepreneurship and venture capital. We've worked at the CEO level with a dozen Fortune 500 partners and are thrilled to have this opportunity to share our learnings in our new book, New to Big.
How did you come up with your business name?
Who doesn't want to be bionic? Fully you, but better, stronger, faster? Bionic is that exoskeleton. We build you up from the outside in. We're unbiased. We're strong in our beliefs. We're anchored in commercial truth. We're what Adam Grant would call "radical outsiders." If you want to be a "bionic" company–you, but improved–you need those external, radical forces to build with you and around you.
Tell us about your products and services. How do you help clients?
We work with partners to install the Growth Operating System (it's a metaphorical OS, not software, by the way) as a permanent way of discovering and building new businesses and igniting growth. It starts with a pilot, with often is pretty small: just one or two teams of co-founders dedicated to growth opportunity areas for six months or so. While they are working with a Bionic entrepreneur to discover new customer problems and needs and run experiments to validate or invalidate the solutions they devise, our venture partners work with the senior leadership of the company to set up a growth board, which a form of corporate governance that focuses on new businesses from the seed stage through the point that they have grown large enough to survive the bigger company's systems and processes. We introduce a framework of portfolio management to help them organize all of the entrepreneurial activity going on in their company and frame it around strategic portfolios, mapping funding and resourcing against their larger growth goals. It starts small but before the pilot is over our partners are always ready to talk about our next year together, and then the year after that. They see how these growth mindsets and skills can apply beyond the innovation lab and into their core businesses. It's really exciting when you see this way of working spread throughout the company's DNA.
What makes you unique? What is your unique selling proposition (USP)?
What makes Bionic stand out is that we are a collective of experienced entrepreneurs, veteran investors, product strategists, makers, and futurists, and what brings us together is a passion for rolling up our sleeves and building shoulder to shoulder with our partners to discover and create the future. We're not consultants and we don't sell you powerpoints. We build companies both inside the enterprise and as stand-alone companies when our partners need us to build startups inside our studio.
Where do you see your business in the next 3-5 years?
We're growing fast and discovering new customer problems we can uniquely address — just like we advise our partners to do. Our Studio allows us to build stand-alone companies on behalf of our partners when there are regulatory or channel conflicts that make it hard for them to build something themselves. And Bionic Ventures is a vehicle for our partners to make early-stage investments into strategic portfolios when they don't have their own corporate venture capital arm (or they want to invest in earlier stages than their CVC is set up to do). But honestly, five years is a long time from now and I always say you can't predict markets, business models, or technologies beyond about three years and a day. So I'd suggest you check back in in 2024!
Any advice you would give to entrepreneurs and business owners?
Non-consensus, high-conviction decisions are where you're going to discover the biggest successes. When everyone agrees an idea is a good idea it means it's really a terrible idea because everyone else in the market probably thinks it's great too and they've already made a move on it. You need to look for secrets. What is your proprietary gift? What do you have that no one else in your market has? What insights can you leverage or assets can you repurpose? How can you make a market and not just capture a share of it?
What is your favorite business quote and why?
"Wishful thinking is the enemy" — Elon Musk. I call it a one-inch-punch, it just packs so much radical candor in five words. There are no silver bullets. Get rich schemes are nothing more than fantasy. Real, long-term success requires hard work, non-consensus thinking, and a willingness to go beyond what you "know" and learn the commercial truth.
What have been some of your achievements that you are most proud of? Why?
On the one hand, my proudest achievements are the ones that are the most creative. My ID Magazine win in college was a big deal for me and for my university in terms of our place on the world stage of design. Of course, my international book series The Intellectual Devotional and The Startup Playbook were scary intellectual efforts, and I am proud of them, too. So, creativity plays an important role in determining which achievements make me the proudest, but another crucial piece is that these moments all come from working with other people. Bionic has been twenty years in the making, and the team and I remain firmly convinced that this work is only possible together. We try together. We fail together. We succeed together. And in this team effort, we create something totally unique, this "one-of-one" concept that we've discussed. That's something to be proud of.
Anything else additional you want to tell our readers?
I once heard this great quotation, which goes something like, "If you wait longer than five seconds, you won't do it." Whether it's procrastination, or an instinctual change, or a behavior change, the most important thing to do is to act. It's a simple idea, but it's deeply profound. We ask ourselves, "Why haven't I achieved my goal?" and the answer is usually, "Because I spent too long thinking about the consequences of doing it that I never took action." That's not to say that you should be reckless. Act on a plan and strategize well. But creating things is always a choice, and that choice is, largely, to act.