Every leading position in business requires demonstration of diverse skills and leadership styles.
Working environments differ thus requires the leader to master the best style that works in that business. For instance, an authoritative style may not suit a business in its initial stages of development.
Here's how entrepreneurs and business owners lead their teams;
#1- Servant leadership
As a leader, I operate with a servant leadership mentality, and I expect the same of the other leaders within my company. We have made it a core component to our culture that, as managers, directors, and executives, we are here to serve our employees, who in turn serve our customers—and that's how you succeed. This culture guides the type of people that we hire, and when necessary, the ones that we fire. Having a cohesive culture that everyone buys into is so critical, and it leads business strategy more than anything else at our company. I believe that it is my duty to uphold our culture, be kind, and lead by example above all else.
Thanks to Nancy Fitzgerald, iLendingDIRECT!
---
#2- Versatile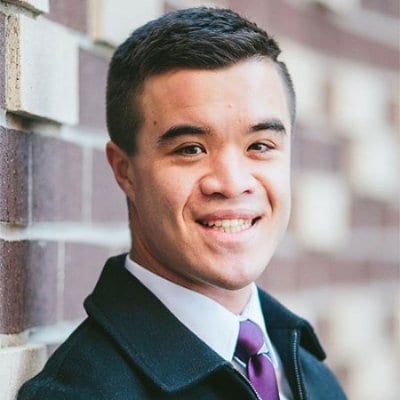 One of the best ways to lead your team or business is to have a rather versatile leadership style. What that means is that you shouldn't have a single style of leadership and expect your team to be motivated by that. Instead, adapt it for your various workers. Some may be motivated by a more aggressive style of leadership, where you're constantly pushing for more sales and revenues, as one example. With others, you might have to take a more empathetic approach, for example sitting down with them and giving them tips and strategies for how they can improve. That style of leadership should serve you well as far as trying to grow your business.
Thanks to Andrew Schrage, Money Crashers!
---
#3- Hands-on
My leadership style is hands-on. I work out on the floor (via an open floor plan) in our office alongside everyone else. I roll up my sleeves and get right to work with the team. I make sure that I am available to answer any questions or concerns anyone has. This is much easier to do when I am physically present with everyone as opposed to being tucked away in a separate office. I encourage feedback and fresh, new ideas — bring it on!
Thanks to Deborah Sweeney, MyCorporation.com!
---
#4- Supportive
We don't hold anyone's hand. We guide, direct and support. We empower team members to make sound decisions, come up with solutions and solve for the client's greatest experience. We all know excellence is found in the details and this is where change takes place. It is also how you discover if someone is happy in the workplace. If they are passionate about the details and great at perfecting them, it is because they have met the ultimate crossroads where what they love and what they are doing have met. This equals productivity, profitability and overall health and wellness in the workplace.
Thanks to Nick Di Donato, Liberty Entertainment Group!
---
#5- Inclusive
I like to ask lots of questions and get input from all parts of the organization because I have found some of the best ideas come from unexpected people. I tend to over communicate and delegate a lot so people feel invested in the process and part of the team's success. I think people do their best work in a collaborative and collegial environment.
Thanks to Paige Arnof-Fenn, Mavens & Moguls!
---
#6- Transformational
I've never understood the status quo, doing what we've always done because that's the way its done, but I also recognise that positive change takes time and tiny footsteps. And that's what I do. I am constantly on the hunt for ways to work better, more effectively, smarter, and although I'd like to take credit for these transformations, that would be my ego talking. I have a team around me who smarter than I am, who are creative, but who also share mine and my companies vision for transformation and breaking of the status quo. Being on the collective journey is the only way to lead a team and that's what we do, as a team.
Thanks to Nicholas Smith, CompareNewTyres.com!
---
#7- Personalised
Leadership in education means having a personalized approach to every situation and person underneath you. I work closely with parents of autistic, gifted and special needs students in order to ensure that the student has a learning environment that will help them to academically succeed. Our parents are asked to fill out a yearly form that informs us of their child's strengths, weakness and personality traits. This helps our teachers to personalize the lesson content to fit the learner's needs. Our philosophy at Academic Warriors is that it takes the parents, teacher and student to work as a team in order to achieve academic success. All of our classes are offered with a live instructor, the classes are scheduled with the parents in order to meet the child's schedule and we maintain constant communication with the parents. My unique approach has helped our school to grow on a yearly basis.
Thanks to Allison Bruning, Academic Warriors!
---
#8- Empowering
Leaders are great, not because of their power, but because of their ability to empower others." – John Maxwell. I believe in empowering my employees to make decisions within their job without needing me to oversee each step. I don't believe in micromanaging. My employees appreciate me training them to be confident in completing their work without needing to check in with me.
Thanks to Rachel Arnold, Dance Prodigy Studios!
---
#9- Democratic
Like most great leaders, I also have a passion for building and leading a great team. I can't bear with mediocrity when it comes to my business and employees. At the same time, I believe you can't build an elite team unless you have great leadership qualities. Your business and your team is a reflection of your leadership skills and styles. I always strive to learn the art of leadership and read about successful leadership case studies. I would call my leadership style Democratic or Participative in which I encourage feedback from my employees and also value their opinion and take into account as well. Though, guidance and direction is always from my side but I see no harm in it if one of my teammates or employees offer me a great solution to a challenging task. It does not only improve my company culture but also uplift the morale of my employees and help them improve their work quality and creativity.
Thanks to Martin Luenendonk, Cleverism!
---
#10- Collaborative
This works wonders with my business structure. I run my writing agency much like a film production company. My entire team are freelancers. I have a core of a half-dozen writers that I keep pretty busy, versatile writers who handle areas in most demand. I have another half dozen that handle overflow or areas in less demand. Since all our jobs are custom work, I count on input from the team even for pricing. And since the quality of the work depends in part in the motivation of the writer, I never "assign" a project. Rather, I solicit their interest. When it comes to getting the work done, I back right off. No need for me to interfere in the client-artist relationship. But I keep tabs on progress, in case issues do crop up. I want to be able to address issues while they are fresh, before they become problems that are harder to deal with. And I want to know when milestones are approaching for invoicing.
Thanks to David Leonhardt, THGM Writers!
---
#11- Leading from the front
Leading from the front is my main method of leading my team. By this I mean that I do things first and then and only then can I ask others to do what I have done. I can never ask others to do what I haven't. So I work my hardest, and take risks, and am daily working on becoming better. if my team does half of what I do I want them to still be able to succeed.
Thanks to Angela Bradford, World Financial Group!
---
#12- Calm, humble and results-driven
I like to think that my leadership style is calm, humble and results-driven. I always promote an environment for personal growth and ensure my team values honesty, respect and integrity as much as I do as I believe those ingredients are imperative for long-term success among teams and business owners.
Thanks to Marty Rogers, Lead Peep!
---
#13- Three styles
I knew from being employed at various businesses before I started by own what kind of leader I wanted to be. I knew I didn't want to micro-manage and I knew I didn't want people to look at their job as something they were only invested in because of the paycheck. For me, the key solutions were: 1) Applying Empathetic Listening Skills. This means listening to not only what employees are saying but how they are saying it. After assessing both qualities of the conversation, I'll better know what tools I can give them to empower them to do their work. 2) Relief of Burden. I let them know that we're expecting to make mistakes and to not let the fear of making them cripple their work or self worth. When the culture becomes okay with the idea of making mistakes, the direction of the company model becomes employee driven, which gives everyone a… 3) A Sense of Ownership. All employees call Findaspot mine, my company, ours, etc. because it is. It's a little like Fight Club, in that the employees decide their own level of involvement. I've found that when given this freedom, employees naturally are eager to become more involved because they begin to see Findaspot as their personal and professional opportunity to flourish.
Thanks to Derrick Denicola, Findaspot!
---
#14- Rigid and straightforward
The leadership style that suits our philosophy and work ethic the best is a take on a relatively strict and rigid style with clearly defined goals and orientation. What that means is that the style I use while managing and leading my employees is exact and straightforward. I've found that kind of style suites my needs the best. When several employees are scattered in different locations, and the schedule becomes hectic, it's necessary for someone to act as a central focal point that keeps the collective breaking apart and failing to do their job properly and in a timely manner. This approach has proven to suit our needs, but even so, there should always be flexibility in day-to-day business. While I describe my leadership style as rigid, there's always room for unexpected and unplanned decisions.
Thanks to Nathan Ripley, Maid Just Right!
---
#15- Active
The leadership style I have would be best described as one that focuses on nurturing the current skills and improvement of those skills of the entire team. I'm constantly giving everyone credit for what they do well in creative ways – from recognizing them individually in private to creating leaderboards of team members that represent how much improvement on themselves they're achieving over time. A good way to describe my style of leading is I'm always actively within our team. Everyone feels as if I'm another team member, but they all understand that I'm leading the way with the overall strategy of why we're moving forward the way we are. It works great and our team loves coming to work because of it.
Thanks to Joe Lawlor, Digital Dynasty!
---
#16-Tellum
It is funny how as people, we would never approach different problems the exact same way. How could we? Not having enough money to pay your bills, is a very different issue than not having the self-confidence to ask for a well-deserved raise. These 2 situations, although dealing with money, would be solved very differently. Yet, in the work world, many leaders fall into the trap of trying to approach every coaching session, with every employee, the same way every time. This is not only ineffective but could also be detrimental to the company. I have always believed that no single leadership style is best all of the time, instead, the situation you are trying to lead your team through should dictate what types of techniques and strategies you should apply. With that said, the foundation of my leadership style, I call Tellum (mullet backward) because it is very much party in the front and analytics in the back, where the focus is customer-centric, but the decisions are analytical.
Thanks to Dwayne Vera 
---
How would you describe your leadership style? Tell us in the comments below. Don't forget to join our #IamCEO Community.