The idea of exactly what your business is going to usually come first. Secondly, most often, is giving a title to your idea. What exactly is going to be the name of your business? Some people turn to their childhood for inspiration or a beloved family pet. It could be a made up word you dream of one night and feel it has the right ring to it. Even still there are some people who study foreign words for the perfect meaning behind their chosen business. Whatever the inspiration or relation may be, the naming of your business is one of the most important parts of becoming a CEO. Having a brand behind a strong title can make all the difference in the world.
#1- I credit my co-founder
I credit my co-founder Eric Frothingham with coming up with our name. We were thinking of different ideas for the name of the business – from random words to ideas similar to others in the business, who emphasize the college aspect of their business. Eric suggested LifeLaunchr, because we are not just about helping students with college, but about helping them figure out where they are going with their lives. It's a much more profound
idea, and teens and parents both love it.
Thanks to Venkates Swaminathan (Swami), Lifelaunchr.com!
---
#2- Combination of two names
Italist is the result of Italian+list=italist. The brand name is the best summary possible of our business model. Italist is the essence of what we do: bringing online the experience of shopping from the streets of Italy. We are our name, and our name is our business since the inception of the idea behind the company.
Thanks to Raffaele Giovine, Italist!
---
#3- Tag to define something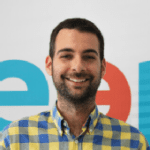 In the 90's, there was a famous TV spot in Spain from Renault tagging the new young generation entering labor market. The term they used was JASP (could be translated as 'Young, but ready enough'). When we created Yeeply in 2012 we were sure IT hiring was going to be all about freelancing platforms and remote work. So we decided to create our own JASP tag to define that new generation of engineers and entrepreneurs aiming to transform the world. That tag is YEEPLY, which stands for 'Young Engineers Extremely Prepared Like You'.
Thanks to Fernando Ballester, Yeeply!
---
#4- From a nickname
Sandboxx is a social media platform used by over one million service members. The name originated from the nickname that members of the military gave to the desert where they were deployed – the sandbox – that's the first x in Sandboxx. The second x in Sandboxx signifies the sand box that we all played in as we grew up – a place to learn and have fun.
Thanks to Shane McCarthy, Sandboxx!
---
#5- What we do
At Funeral Funds, we help people purchase affordable burial and final expense life insurance that will pay for their funeral. We offer this insurance so that families and friends don't have to foot the bill or use other last-ditch efforts to raise money. Because we help people pay for a funeral, burial, cremation, or other final expenses, Funeral Funds was a natural name for our company. Our business name makes it very clear what we do, and how we can help people in need of our services. Our company name is our brand for the world to see!
Thanks to Randy VanderVaate, Funeral Funds!
---
#6- Name describing our story
Many escape rooms use their location as part of their name, so I started brainstorming there. The results were okay, but the location became the main focus of the name and seemed limiting if the business were to expand to other locations. I read a book on branding to get some inspiration and realized that the names I had so far weren't communicating the branding story I wanted to tell. My husband and I started this escape room business because it was the perfect way for us to showcase our strengths and work together. He is a highly creative game designer and idea person, and I am a very strong planner and executor. We often joke that between the two of us we make a whole brain. We carried that idea further and realized that one of the key experiences in an escape room is working with a team of people who all think differently. The more brains you have in the room that think differently, the more likely the group will be able to solve the puzzles. We realized that Whole Brain Escape was a great way to communicate our story and the experience that people have in the room.
Thanks to Heather Chandler, Whole Brain Escape!
---
#7-My Argentine grandmother
My Argentine grandmother, Maria Dora Germain is the namesake of my food business, La Dorita Cooks. To everyone who knew and loved her, she was "Dorita." In Argentina, putting a "la" or "the" before someone's name is a sense of endearment. My Grandma Dorita taught me most everything I know in the kitchen, especially her dulce de leche. When I first incorporated my company back in 2009, the lawyers I had contracted with to trademark the company name and logo desperately tried to convince me to change the name. Why? They said Frito-Lay would be all over my name, as it sounded too much like their "Doritos" chips. "But this is a real person," I quipped back. "And it's because of her that I am who I am today. It's because of her that I'm starting my own food company." My grandma Dorita's name was the cornerstone of my company. She was worth fighting for. Although, let's be honest, as a small startup I wouldn't have had a chance if Frito-Lay contested my company name. However, against my lawyer's wishes, I went ahead and took a chance on "La Dorita." Six months after we initially filed the trademark, we were in the clear. My Grandma Dorita always taught me to trust my intuition. That time she was spot on.
Thanks to Josephine Caminos Oria, La Dorita Cooks!
---
#8- Story behind scientists checking the stars
The name of my company is "SquarePlanet," which is a term that comes from astrophysicists. See, there was a group of scientists who used math to check stars in galaxies that are so far away it's almost unimaginable. But this particular group of scientists kept running into some calculation issues — their math just wasn't working. So they opened it up to a broader audience of astrophysicists and asked for help getting the math correct. The broad community of scientists discovered that there was a series of stars — similar to the sun — that were so massive and had so much gravitational pull, they were flattening the orbits of the planets around them. So they started calling them "square orbits." But the more they looked into it, they realized the planets in those orbits were being affected so strongly by these gravitational pulls that they were also being physically altered — the actual planets themselves were being flattened as well. So astrophysicists then began referring to those as "square planets." And that's the genesis of the name of my company — the whole idea is that if your marketing/communications efforts aren't as strong as they should be, you need to change your orbit. You need to amp up your game.
Thanks to Brian Burkhart, SquarePlanet!
---
#9- Reflect the 195 countries on the planet
Since we launched earlier this year, the most common question we're asked, Why OneNine5? And it's a name we chose to reflect the 195 countries on planet Earth. Some might debate this number but it creates a great talking point for our start-up. As an eco-conscious luggage brand we explored and debated ideas that encompass adventure and travel. At a practical level – we also wanted to ensure we could find a .com domain (which really isn't easy in 2019) and avoid the risk of trademark infringements.
Thanks to Alex Stewart, OneNine5!
---
#10- Considered three things
I created a list with 3 specific columns: Location, Niche, and Benefit Characteristic and wrote down (mind-mapped) every word I could think of within those categories. My goal was to come up with a name that would tell prospects where I was, what I did, and how they could benefit. I was sure to take extra care when determining the "What I did" element of my company name by abiding by one of Matthew Pollard's Rapid Growth strategies—Don't name yourself into a box. Your name should evoke curiosity and entice people to ask you to clarify what you do. Don't make it easy for them to assume; instead, get them to be interested in learning more! Hence the phrase, "Brand Elevation"—we're 'different' from every other agency; we don't just market your restaurant, we elevate your brand! I then wanted to play off of the strong Hispanic presence in San Antonio, a feeling of familiarity & friendliness, low-cost, and variety, so "Tacos" came to mind. Then I wanted to contrast that with the opposite extreme—the level we can take a brand to: high-end, exclusive, luxury—I got "Caviar". Through my business' name, I wanted to demonstrate the growth that we can achieve through Branding/Marketing while being approachable and fun and having the skill set to elevate any brand we touch to the level of growth they desire …
Thanks to Leah Ynostrosa, Tacos & Caviar!
---
#11- Reflection of my new, remote and off-grid lifestyle
When I retired from my high-tech corporate job of 21 years, I knew I wanted to run a consulting business, but I wasn't sure which services I wanted to provide. I needed a name that would be flexible enough to grow with my business as it expands. I also wanted to reflect my new, remote and off-grid lifestyle as part of the name. I started by searching for domain names that were available. In the end, I came up with the name, High-Tech Freelance LLC. "High" describes the elevation in the mountains where I now live. High-Tech means I can consult with high-tech companies, use high-tech methods, and provide high-tech services. Freelance because that's the way I want to work – on my terms, supporting various freelance projects.
Thanks to Carol Kasten, High-Tech Freelance LLC!
---
#12- Based on my likings
It took me weeks to decide what to name my food blog. After all, the name of a business is everything and when it comes to online blogs, people simply wont click if they see an unappealing name! So with that in mind, I wanted to make sure it was right from the start. I love cocktail hours and noshing on finger foods. I love appetizers and snacks. I also love not using utensils when I am at parties. So all of these loves of mine helped me narrow my name down to focus on one word. Bite-sized! I knew no other blog was dedicated to bite-sized foods so I was sold! But then I thought, bite-sized was not enough. BiteSized dot com? Uhh, bite-sized what exactly? So I threw in the word 'kitchen' to make it sound more like a restaurant rather than odd items small in size. Every recipe on my blog is indeed bite-sized so when people think of bite-sized party food, they think of me.
Thanks to Aleka Shunk, Bite Sized Kitchen!
---
#13- My grandma's passion
I'm an author who became a literary agent 15 years ago. Without hesitation, I called my business The Rudy Agency after my Grandma. She only had a formal education up to the fourth grade, but she loved to read. Her little library, and the stories she read to me as a tiny person, launched me on a lifelong love of writing and authors. Every day of my life, my work as founder of The Rudy Agency (now composed of four agents) reminds me of Grandma Rudy. Her memory fuels my passion for serving authors and continuing my own work as an author. Her picture is my office as an added reminder of the woman I consider our real founder.
Thanks to Maryann Karinch, The Rudy Agency!
---
#14- Name that stands for a cohesive brand
Coming up with a business name can be tricky nowadays, especially when having to also find a domain name and social handles that are available. As a branding professional, I have to be very strategic and creative when it comes to this process. In my case, I created a Female Empowerment Movement brand (FEM) so all my brand assets and sub-companies include our acronym (i.e. FEM Latinas, The FEM Summit, FEMGENCY). This is one way to stand out and have a cohesive brand that at the same time I could find available handles and domains for. The important thing is to make sure that the name truly reflects what you do as well. Use acronyms, made up words, or even foreign language words to increase your chances of success.
Thanks to Jessie Medina
---
#15- Out of a personal experience
Shufti Pro's name came from the core reason behind the creation of the venture. Shufti means "something that happens very quickly" and to add to the swiftness of Shufti, the expression of "Pro" was added as Shufti Pro can verify the identity of anyone of the 7 billion humans living in the world in just 30-60 seconds. The story behind this name – and even the origin of the company – is that one time, our CTO tried to open a bank account with Barclays UK. It took days before his bank account was made active as the process of manual identity and document proofing protocols took days. He decided to make a
product that could perform identity verification within seconds and that is how Shufti Pro came into existence.
Thanks to Damien Martin, Shufti Pro!
---
#16- Combined digital and nomad
After attending an interview to become an online English teacher, I gained the knowledge that if you refer new teachers, you will be awarded $100. As soon as the interview ended I set up a blog to promote the job and my referral link. The idea was to label it as 'The Best Digital Nomad Job' – but it seemed too long. Then I remembered how the Apple doesn't sell apples. So I combined digital and nomad to make up a word – DigiNo. This little decision stopped the blog from just being a niche website – and eventually made it a brand.
Thanks to Jason McCarthy, DigiNo!
---
#17- My name and my wife's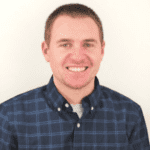 My experience with naming my own company was to pick something that had a tie to me personally, was unique, and had something to do with technology or business. Phlash is a combination of my name Philip and my wife's name Ashley (Ash) if you combine parts, you get Phlash. Phlash, the spelling, is also a unique way to spell Flash. And finally, Phlash can be spun a million different ways for tech and business.We get the project done in a Phlash. Revive your business with a jolt of fresh tech ideas with Phlash. Furthermore, the logo is a lightning bolt to help support the pronunciation and idea of quick turnaround.
Thanks to Phil Risher, Phlash Consulting!
---
#18- Created a script that generated pronounceable letter words
Our biggest consideration when renaming was being able to secure the .com domain. As Paul Graham says, having .com shows you're a serious player and since we sell to large-scale enterprise it was crucial for us to signal to potential clients that we're to be taken seriously. The second consideration was ease of pronunciation. Our previous name, 'Fundstack', could easily be misheard for 'Funstack', or worse 'Funsnack'. With those considerations in mind we created a script that generated pronounceable 5 and 6 letter words and then using instantdomainsearch we checked if they were available for purchase.
Thanks to Alex Vale, Attio!
---
#19- Our hometown
While Marion Bridal may seem obvious (being from Marion, IL, and looking to build a brick and mortar location there), it actually took us a while to come to it. Originally we wanted M Bridal (for Miskelley Bridal), but it was already taken. We played with variations of that, as well as looking into mythological goddesses to seek a name. After digging for a while, I suggested going with our hometown, Marion. We google and could not find anything else by the name, so we went with it.
Thanks to Nicole Firebaugh, Marion Bridal!
---
#20- My name
I'm an advocate of the principle that you'll never go broke investing in yourself. This notion is also how I acquired my business name! I purchased a guide on how to write fantastic copy pages to skyrocket the launch of my business coaching plans. There were several before and after examples in the tutorial that I purchased. One of them included a phrase within the copy, similar to what is now the name of my business. The business name that I was using at that time quickly went out the window, as I ushered in the new name just in time for my launch. With this course, I got more than my money's worth. Point proved that it pays to invest in oneself!
Thanks to Shaunda Necole
---
#21- After a frustrating process
To be honest, naming our company was probably the most unnecessarily stressful event I've encountered in entrepreneurship. The process itself was extremely frustrating. Each time we'd come up with a great name, inevitably the URL would be taken. More annoyingly, the URL's were often owned but unused and for sale only for an egregiously high price. It took at least a week before we settled on just buying PeakSeason, and while I still love the name, I just don't believe getting the name right was all that important to the success of the company. The truth is that when you build something that people truly need to use, the name doesn't matter at all.
Thanks to Lee McMillan, PeakSeason!
---
#22- Created an acronym
Coming up with a name for my business was an arduous 8-month process of going back and forth between dozens of names. Ultimately, I decided to create an acronym that, while it means nothing on its own, when attached to our marketing campaign, the letters started coming alive. URNX (yoU aRe NeXt) is not only the name of my platform but it serves as our company's logo and the recognizable marker for clients and professionals in the health, wellness and fitness industries. I learned through this process that having a name matters, but what matters the most is the value you will be offering your customers through that name.
Thanks to Helen Macey, URNX!
---
#23- Latin basic words
My startup, ijura, offers businesses and mobile network operators a holistic solution to cybersecurity vulnerabilities leading to corporate data leakage. Our product is a cloud-based platform that protects smartphones, tablets, and IoT devices against real-time phishing attempts and other attacks without costly overhead or impacting device performance. I wanted a company name that implied security, privacy, compliance, legality. So I went to the basics — Latin — for "jura" which is the plural of "jus", which is related to "juris," the root for diverse terms and phrases dealing with the law (eg, jurisprudence, jurist). Definition of jus (singular); jura (plural) = binding decision, code, court, duty, justice, law, legal system, oath, right. And then I stuck an "I" in front of "jura" because, well, every name in tech is better with an "I" in front of it, right? There's a slight discrepancy over pronunciation. In the UK it's "eye-joo-ruh" while in the U.S. it's often "eee-zhoo-ruh." We use both pronunciations.
Thanks to Eric A. Williams, ijura!
---
#24- Something that we all aspire to be
We chose the name Nimble for our company and our product because the very definition of the word is something that we all aspire to be. It applies equally to how we perceive ourselves physically as well as mentally, and how effective we are at engaging with others. It also applies to how we think of companies, big and small. When I think of the word "nimble," I can imagine the iconic Fred Astaire dancing so beautifully throughout any of his performances; it makes me think to myself that I would love to be as nimble as Fred within my relationships in life.
Thanks to Jon Ferrara, Nimble!
---
#25- Implemented the word "chat" in the name
Chanty is a team chat app, so naturally we started thinking about the word "chat" and how we can implement it in the company name. We researched a lot of different languages and word variations and came up with "chanty" or "shanty" which is a type of a song which sailor sung on large ships as they worked. At the same time, we found out that "shaanty" means "calm" in Hindi. After that, we checked whether there's a registered trademark and domain available and we immediately registered Chanty as a company.
Thanks to Dmytro Okunyev, Chanty!
---
How did you come up with your business name? Tell us in the comments below. Don't forget to join our #IamCEO Community