Storytelling
13 Entrepreneurs Reveal The Technologies They Most Look Forward To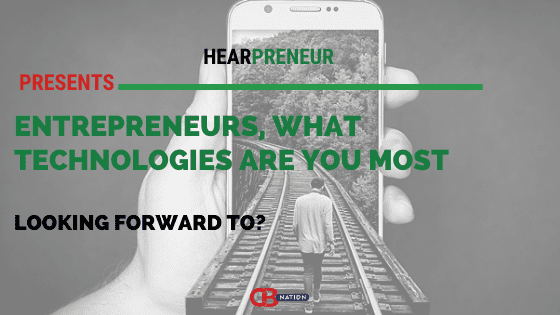 It's amazing how new technology keeps coming up. As a business owner, you have to keep up with these technological improvements and perhaps adopt some to improve on efficiency. They help improve productivity of your team and automating processes in your business. It also saves you valuable time and helps keep track of activities happening around you.
We asked entrepreneurs and business owners about the technologies they most look forward to and here are the responses.
#1- R+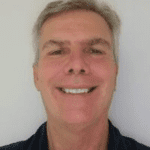 R+ is the summary of advances in Virtual Reality and Augmented Reality. Previously it was only used for video games but thanks to advances it's now being implemented in a variety of ways. A few of the industries we're starting to see R+ include healthcare, manufacturing, and even space exploration.
Thanks to Steve Foley, Bulk Memory Cards!
---
#2-Self-driving cars
Self-driving cars are no longer flights of fancy. They are right around the corner. Lane assist, blind spot sensors, impact breaking. Everything is moving towards cars that will no longer require human drivers and the potential for that is amazing. Think of alzheimer's patients who can get into their car and it takes them home. Think of those with physical disabilities, no longer reliant on someone else to help them get around. Think of students sent to school on buses that aren't reliant on the moods of over-stressed, under-paid employees. Technology is about the potential to improve people's lives. Self-driving cars have that potential.
Thanks to Shayne Sherman, TechLoris.com!
---
#3- Blockchain
The big difference is the approach we are giving to it. Blockchain for me is an evolution of money and will allow all of us to return to the bartering system, digital and smart bartering. We will be able to create our own economies, localized economies, based in incentive models, around a public or private sector, a group, a sectorial economy where all the value extracted from participants of the economic network will stay within the network and all the participants will be rewarded on the value they generate for the network. We are building at 2gether what we consider the new financial platform for the future, global, inclusive, sustainable, fair and build for and by the people.
Thanks to Salvador Casquero Algarra, 2gether!
---
#4- Technology that combats poverty
The technology that I'm looking forward to is human welfare. I mean, there are many areas in the world where people are living in extreme poverty, and it will be better to launch a technology that takes care of this problem. Under Imam Ali, (1st imam and 4th Caliph) Government during 656 and 661, he used to help the needy and orphans. He stressed and made a lot of efforts in combating poverty disease through clothing, food, public donation, and other means. He gave special attention to orphans and was named as the Father of the orphans. There was no technology during Imam Ali's period, and still, he fought poverty, so why not we can fight it in the 21st century? A simple idea that can tackle poverty especially hunger, is investing more in technologies that promote agricultural growth. Because a system that makes agriculture grow will reduce poverty and hunger.
Thanks to Ali Hasan, FJackets!
---
#5- Portable hydrogen to energy converter
I believe that there is no AR / IOT, etc. I can't compare with the benefits of the invention, which once and for all will close all the coal-fired power plants in the world. If scientists manage to make this reaction completely safe for people and exclude the possibility of using it for unlawful purposes, this will be a breakthrough in the automotive industry, heating private houses, providing electricity.
Thanks to Maksym Babych, SpdLoad!
---
#6- Automatic lead generation tool
As entrepreneurs, there always that technology that we anticipate with hopes that it will improve various aspects of the business. For me, am looking forward to an effective automatic lead generation tool. When dealing with a broad target market, lead generation can be quite a hectic task. But with a high-tech tool, you can easily study your market niche and generate valuable leads for your business. Once you have the potential leads, you can work on your marketing.strategies.Although there are technologies for lead generation. Most of them, are not very effective. It will be good to get something good out of this.
Thanks to Robin Luo, Rochehandle!
---
#7- Room or office space scan technology
One of the most exciting pieces of technology that we're looking forward to is the ability to scan an entire room or office space in one go and get accurate dimensions. The idea that we could place a tripod in the middle of a room and a piece of tech scans the space to get wall lengths, heights and any other measurements that you could think of, that's exciting. It would mean that we could cut the time spent measuring offices and even get a high-quality 3D render of the space that we can use to create design concepts and pitch ideas to clients.
Thanks to Richard Yeo, Advanced Commercial Interiors!
---
#8- Cashless future
The end of cash is on the way with the switch to mobile and open banking. A cashless future is closer than you think and plastic cards will become a relic of the past, in time. While cash will go, currencies will stay with us long term. I look forward to a time when global instant payments can be experienced by all consumers. Biometrics is one of the most exciting developments in payments where your unique physical attributes will automatically pay for you in-store. Cryptocurrency has had a huge setback with Facebook's failure with Libra.
Thanks to Noel Moran, PFS!
---
#9- Advancement in 3D printing technology
I'm most looking forward to the days when 3D printing is fast and cost-effective enough for everyone to have their own 3D printer in their home and office – much as today, virtually everyone has a laptop and internet access, whilst as recently as 15-20 years ago, this was hugely uncommon. I think the potential scope for creativity and innovation that we'll see when 3D printing technology advances to make it more accessible and versatile are virtually limitless, and this is what I'm keenly awaiting coming to fruition!
Thanks to John Moss, English Blinds!
---
#10- The adoption of augmented reality tech
As someone in the travel industry, I'm really looking forward to the mass adoption of augmented reality tech. It's proving to be an exciting way to add something extra to almost every kind of experience, especially for tourists. Museums can use this tech to offer a more immersive experience, both in terms of tours and for artwork that has AR enhancement. It can help people get around town and experience a smoother experience while they travel. A good example of this available now is Google Translate. It allows you to point your phone at a language you don't understand and translate it into a language you do understand. It's an exciting time to be a world traveler because of AR tools like this.
Thanks to Ben Packard, Thrifty Points!
---
#11- AI and machine learning
Machine learning algorithms help recruiters to source qualified candidates by matching candidate's skills to those required for the job, serving the job ads to candidates looking for specific keywords online, etc. Although it takes time to train an algorithm and sufficient cost is involved, AI and machine learning can't be neglected by any company in our space looking to sustain its competitive advantage.
Thanks to Lilia Stoyanov, TRansformify HR Software & Freelance Platform!
---
#12- Integration with apps from more vendors
With the explosion of SaaS, like most others, we're using over 100 different subscription software tools. This naturally leads to data fragmentation, with our business' most important knowledge spread between tools. I'm looking forward to the development of the trend where more and more vendors offer integrations with other apps. As of now, we only adopt software solutions that integrate with our existing tech stack, and I expect this will continue to be the norm in 2020 and beyond.
Thanks to Darren Chait, Hugo!
---
#13- 5G Connectivity
Who does not want to download a 5GB movie in 3.6 seconds; that can be possible by 5G technology. Different government and non-government sectors are working on it and they aim to hit the market soon. This will enable you to browse faster and you can conduct video conference calls among others. You'll no longer have to mess with the network provider telling you there are congestion and deadlock on the network. These features make this a technology to watch out for in the coming year. And believe me, 5G worth it..
Thanks to Martin Luenendonk, Cleverism!
---
What technologies are you most looking forward to? Tell us in the comments below. Don't forget to join our #IamCEO Community.