Storytelling
25 Entrepreneurs Explain Their Major Accomplishments in 2019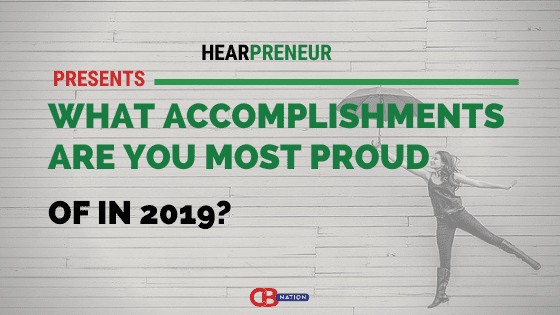 The end of every year is the opportunity reflect on a 365-day journey. 2019 may have been a bad year for some and to others, it was a great year. Many businesses were launched and others were closed. Pivots were made and goals were shattered. In the last few days of 2019, we took some time to ask a few entrepreneurs and business what their biggest business accomplishments were.
#1- Massive growth
2019 has been a year of growth for my business! When the year started, my goal was to push outside of my comfort zone and I have done that this year. I attended two different business conferences and even spoke at one. My business is also nominated for a local award, a first for us. Personally this year, my husband was able to leave his 9-5 to come work with me in our business which was a huge accomplishment. I can't wait to see what 2020 brings!
Thanks to Allison R Lancaster, Online Business Solutions by Allison R. Lancaster!
---
#2- Transformative development
2019 was full of transformative development for Intellifluence. Early on in the year we started out by refreshing the look and feel our influencer dashboards, launching a competitive referral program. On the heels of seeing the 10% influencer base increase the referrals process yielded, the team at Intellifluence pushed to create a brand-to-brand referral program as well, intent on creating user acquisition flywheels wherever possible. Throughout that development process the marketing team kept pressing, leading the company to 50,000 influencers over the Summer, which made us the largest warm contact influencer network in the market. The growth has continued, allowing us to drastically streamline how we handle newly onboarded brands and as of writing have roughly 65,000 verified influencers now using the platform. What makes me really proud though is we've been 100% bootstrapped for our 3.5 years of existence, and with the launch of a series A investment in 2020 I can only imagine how far we'll go.
Thanks to Joe Sinkwitz, Intellifluence!
---
#3- Publishing a book
Entrepreneur's vision is success but the journey is what counts the most. Question is, can you take rollercoaster rides and still go forward or are you going to give up? I knew all the time I'm not that type of person to give in ever, regardless of difficult situations in life and in business. This year has proven so after massive crypto market collapse yet it doesn't matter how deep down you go, you still can get back up hugely, its all about you and how you handle your own crisis. 2019 is a special year because I accomplished one of my life goals which was to publish a book. It took me around 3 months to research and write, I put everything I know into the book. But the only reason I am satisfied with my book is that just recently I got an email from a university student who is doing a report and he wanted to ask questions and learn more about the things I write in my book. When I got that email, it changed everything because I knew that my book is useful and it serves a purpose to help and provide knowledge.
Thanks to Paulius Stankevicius, Stankevicius MGM!
---
#4- Focus and dedication to build expertise
This year, I'm most proud of my focus on cultivating business opportunities that fit my wheelhouse of Amazon, E-commerce and within the CPG industry as the overlay. With over a decade + experience in three previous entrepreneurial journeys, I learned the hard way that focus and dedication to build expertise in a specific niche is important and is one of the keys to successful agency business. This focus has helped me recruit the best and the brightest in the field, build a world-class operation, and most of all, with all the knowledge in a specific vertical, help build a leading agency for food & beverage manufacturers that are looking to build a direct to consumer channel. The key ingredient was learning to say no to all the opportunities that did not fit that model in order to create space for businesses that I could bring on and help succeed.
Thanks to Aalap Shah, 1o8!
---
#5- Two things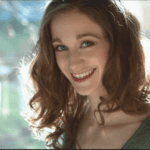 This year, LoveMyDetour devised a program which provides creative strategies, resources, to empower women with the leadership tools needed to transform adversity into creative growth and entrepreneurial success, which I've toured internationally to organizations, conferences, hospitals and universities since 2012. I've just released my memoir, My Beautiful Detour: An Unthinkable Journey from Gutless to Grateful, sharing my true-to-life adventures going from coma to career, and transforming passion into a survival skill, personal empowerment, and ultimately into business and community change, sharing my four hardcore skills to resilience, and how anyone can reimagine their identity and blaze a path as a Detourist. The book is now popular with college campuses, arts organizations, and disability advocacy organizations throughout the country.
Thanks to Amy Oestreicher, LoveMyDetour!
---
#6- Found the void
2019 was a year full of shadow work, finding the Void as I like to call it. A process of taking personal responsibility for the reality in which one finds themselves and doing whatever it takes to change that reality for the better. Getting to a zero point where what you create is truly your own. Through this process I realized my thoughts, charged by emotion, create my beliefs and my beliefs create my experiences in this place. This past year I dug deep in order to find the blocks and limiting beliefs that were stopping me from growing my business and serving the collective with my gifts. Some of the lessons were easy to see as soon as they were pointed out to me. Like flipping a light switch. Some more firmly rooted took a punch, then a beating and one almost killed me before I saw the pattern I insisted on repeating. I'm proud I stayed in the self-reflection game long enough to see some light. Now I'm looking forward to next year with sharp 2020 vision because the Void is where the magic begins.
Thanks to Natalie Ventimiglia
---
#7- Launched an app
2019 had been a great year for me, so far the best as after 15 years of hardwork I was able to reach where I am now. After 2 years of hardwork I launched Innstal, an app which replaces traditional hard copy manuals and warranties.I started working on Innstal as I saw the need but on the way I realized that Innstal is helping in saving the enviornment too by saving the paper. Due to my effort I was featured on Inc, Iheart radio shows, the morning show by global news and many more. Before no one knew me and my struggle was only my struggle and now people know me by Innstal which could never have been possible if I would not recieved the support by the users. Currently, there are around 1.5 million manuals that means more then 1.5 million papers saved.
Thanks to Ishu Singh, Innstal!
---
#8- Creating a national conference for moms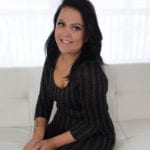 What I'm most proud of in 2019 is MOBCON. Creating a national conference for mom business owners was a huge undertaking, but it was worth it. As a woman who juggles motherhood and owning a business, I'm so proud to provide a unique space for other mom business owners to connect, learn, and be inspired. The mission of the MOB is to connect mothers who own businesses to resources, connections, and referrals and MOBCON did that and so much more!  I'm also proud of the national growth of the MOB. Although we started in Portland, Oregon, we now have members in every state with many meetup launches planned for 2020.We're filling a real need that isn't being met anywhere else.
Thanks to Gwen Montoya, The MOB Nation!
---
#9- Several accomplishments
There is so much for me to be proud of in 2019! Entering our 4th year of business, we doubled our headcount, became a certified B Corporation, and released our revenue model which aligned with our becoming a 1% for the Planet member. With over one million people visiting Rise in 2019, I am so proud to have been able to provide them with the information and resources they needed to make their homes more sustainable and make changes that directly impact the environment.
Thanks to Matt Daigle, Rise!
---
#10- Became most profitable
Like many business owners, I struggle with being reflective on past accomplishments because I'm always so focused on the next step of our business' growth and improving internal processes. But I can say that in 2019 we became more profitable than we ever have been and we're much more efficient. While the perfectionist in me looks at our profit and thinks, this could be better I have to acknowledge just how far we've come in the past 15+ years. When we started this business it was out of necessity, as we didn't have other options, and we were grinding to even stay afloat, let alone become profitable. Now we're a bonafide and recognized medium-sized company that serves customers throughout our State and employs many arborists and serves so many homes and businesses. If I can, it's actually quite impressive and it's nice to think about just how far we've come. That said, that moment of pause has passed for now and it's back to making this operation bigger and better!
Thanks to Lisa Tadewaldt, Urban Forest Pro!
---
#11- Four things
2019 has been an interesting year thus far. Business was solid, albeit with tepid growth, With the Fed, stock market, and economic data in the first half of the year indicated early signs of a recession on the horizon in 2020, many business owners including myself initiated steps to control and reduce costs in the event of an economic downturn leading to lower revenue and profitability. One of the steps we took was to establish MAXIM BPO, a Business Process Outsourcing company in Manila, Philippines, to perform back-office functions for our various verticals including inbound/outbound call center, accounting and bookkeeping, and IT Support. Another step we took was to establish a couple of international locations including Turkey and Cebu, Philippines, that are sought after by medical tourists seeking lower prices for their hair transplant procedures. Thirdly, we invested in marketing automation, Apps, and artificial intelligence tools for lead management, nurturing, social media, and other functions. Another core strategy of our organization has been to develop and leverage our infrastructure and backbone to develop and support multiple verticals in the hair restoration, anti-aging, cosmetic surgery, men's health, regenerative medicine, and related sectors. The idea is to utilize and share physicians, staff, office infrastructure, clinical and surgical facilities, resources, call center, technology, vendors, marketing strategies and platforms, and other elements across related verticals with the objectives of generating efficiency, cross-referrals, cost control, and higher margins.
Thanks to Mac Fadra, MAXiM Hair Restoration!
---
#12- Officially Incorporated and more..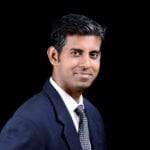 Launched and officially incorporated my new initiative called G220 Ventures with the aim of helping (a) students prepare for a career in Venture Capital and (b) entrepreneurs with fundraising and strategic partnerships to scale their innovation bring it to market. We already have had 5 engagements with VC-backed startups in the short time since we started and final talks with 3 others are underway. We successfully completed a trial run of our 'beta' Student VC Program with a small number of students providing us with their feedback on the program format and we are now ready to open our applications to a wider student base from the US and Canada going into the new year. I'm especially excited because some of the well-respected investors in the VC community have agreed to be a part of our advisory/mentorship board which will give our program the much-required credibility.
Thanks to Debjeet Gupta, G220 Ventures!
---
#13- Educating budding entrepreneurs
In my initial business days, I attended a business-related seminar. I came across a powerful statement, "If you have more than you need, simply share it with those who need it the most." I was a newbie at that time and had to surmount multiple challenges. After the hard work of a couple of years, today, I am at the stage where my business is generating stable income. However, satisfaction does not come only by working for yourself but in society as well. Along with revising and implementing better strategies for business, I thought to work for budding entrepreneurs and business people around me. I have conducted 11 business classes so far in 2019 with the motive of educating young blood about the basics of business and assisting them in coming up with better business strategies.
Thanks to CJ Xia, Boster Biological Technology!
---
#14-  Finding the elusive product-market fit for my company
Too often as entrepreneurs, we are beholden to our original solution, our first ideal audience or the initial use-case we imagined. Pride and resolve are vital when starting a business, but they can manifest as blinders and cause us to stay the path when all the detour signs are clear. Instead of driving a round peg into a square hole, I made a resolution in 2019 to constantly evaluate my company's product-market fit. I continually asked myself and my team frank questions such as: Would a small tweak to our solution satisfy the needs of a new audience? Has a more opportunistic problem surfaced that we can own the answer to? I followed the lead of some of the most successful entrepreneurs I know who spend a ton of time listening to and observing various consumer groups and devouring that information. My goal was not to do this to reinforce the validity of my original idea, but to see if there is a wildly opportune place to turn. In the end of this process, I discovered there was, and we made tweaks to our services to ensure we're meeting the market needs and creating client value. It was a journey, but I'm proud of how we came out the other side.
Thanks to Adam Rossow, Group RFZ!
---
#15- Jumping into immediate opportunities
The thing I'm most proud of in 2019 is that less than four weeks after being laid off from my corporate job, I successfully pitched and landed my first freelance consulting client. When I was first laid off, it felt like I needed to jump into an immediate opportunity. The more I meditated on my options, the more I realized that it was the ideal chance to test how far my skills could take me on my own. Not only that, but suddenly I could choose exactly who I worked with and how. I had a choice to push my resume or to push myself. So I put together my business model and my offerings, and then I started pitching clients that were purpose-driven and who I believed in. A few weeks later, I was sitting at a coffee shop in Tribeca at 3pm having a kickoff meeting with my first client. I didn't just trust my skillset or years of experience, I chose to trust myself, and that is certainly something to be proud of. Besides, I know this is just the beginning.
Thanks to Sonya Matejko 
---
#16- Made my blog a profitable business
During the latter half of 2018, I had just graduated and was having a hard time breaking into my desired field. On top of that, my fiancé and I had moved down to Florida just to give me a better chance of using my Computer Animation degree, but we didn't expect our living expenses to skyrocket as much as it did. Well, the day I gave a two-week notice for my Technical Support role due to dropped hours and low pay, the manager called my recruiter to get her to fire me that night with the excuse of "since she's leaving anyways." I fell into a hysterical panic. You mean to tell me that no matter how hard I work and comply to rules, companies will still just drop me flat just to save some money on their end!? By a grace-driven miracle, I ended up landing a role as a Multimedia Designer a few weeks after that event, but I was still scared! What if this company did the same thing to me? That's when I started looking into other means to make money as a safety net and when I learned about blogging. I've spent all of 2019 learning everything I could about how to run a blog as a business, and one of the happiest moments was back on July 19th, 2019 when I made my first commission! That $25 was my beacon of hope that I can and will make my blog a profitable business by helping others discover affordable educational opportunities! And the best part? This role is one that I cannot be fired from for any petty reason!
Thanks to Kyndall Bennett, Kyrabe Stories!
---
#17- Achieved my last year's resolution
It was the moment when I realized that I accomplished my last year's resolution to read 24 books in a year. I had to resolve my passive attitude towards book reading; hence, I pledge myself to read targeted 24 books in the coming year 2019. Now at the edge of 2019, this left me in a blissful mental state that I have unlocked this resolution before reaching the dreadful deadline. Believe me. It's a more charming and pleasant feeling than to conquer half of the world like Alexander.
Thanks to Aqsa Tabassam, Brandnic.com!
---
#18- Several accomplishments
I knew going into 2019 that it was going to be something really special. My inaugural book had released at the end of 2018 and already the reception was good. In January it was written up in Buzzfeed. In March I presented the findings outlined in my book in my first TEDx talk. In April I flew around the world speaking at conferences in Delhi, Las Vegas, and Toronto, and received the Exceptional Woman of Excellence recognition at the Women Economic Forum. Summer was spent planning my book tour which took place across the United States in September and October. In September my business also received the Corp! Diversity Business Leaders award. In October I moved my business from Grand Rapids to Los Angeles!!! Now, here in November, I am planning my final workshops of the year, and have been nominated for both the 50 Most Influential Women of Grand Rapids and the BEQ LGBT 40 Under 40 Business Leaders awards. 2020 is shaping up to be amazing as well!
Thanks to Veronica Kirin
---
#19- Giving my opinions and thoughts on real estate topics
My favorite accomplishment for 2019 was to be a real estate source expert for various journalists from national media outlets. I have been contacted numerous times, asking to give my opinions and thoughts on different real estate topics, such as when Kanye West bought his ranch near Cody Wyoming by Realtor dot com. It feels good to know my opinions have value to others as well as helping people by giving them good, accurate, useful information. So it is a win-win!
Thanks to Benjamin Ross, My Active Agent!
---
#20- Website transformation
This year we transformed our website from one which previously housed information and content to a resource which answers their questions and provides direction when they ask for it. By listening to our audience we learned what they needed and reacted by providing them with very specific content that answered questions and connected them to local resources for hands-on assistance. By shifting our approach from telling our audience what we thought they needed to know to what they told us they actually need feedback began coming in describing how their individual lives were changed after visiting our site. Beyond the unmatched feeling of providing hope to those who have been hopeless, the trust we gained by genuinely caring about our audience has significantly increased engagement and led to client growth.
Thanks to Vinny Dolan, SpinalCord.com!
---
#21- Working together as a family in tech
This year our app, KOYA, was released on both Android and iOS. While I am extremely proud of this accomplishment, my greatest achievement has been working together as a family in tech. I realize how rare this is and I am grateful for the opportunity to grow a business together. It hasn't always been easy, but we made it through our first year together and I am happy to say that 2020 is looking bright.
Thanks to Courtney Werner, KOYA!
---
#22-Investment in Employees
Practicing skill development sessions in the organization is the icing on the cake. It increased my productivity by 30%, and that's great. Hiring new resources and get them trained is much time taking, unless it is an obligation, rather than adding a small number of investments on experienced employees. However, it develops a strong bonding between employee and company as well as a sense of job security and growth, and it multiplies person dedication!
Thanks to Martin Luenendonk, Cleverism!
---
#23- Celebrating 15-years in business
This year, I was immensely proud that our family-owned business reached the 15-year mark. When I look back on the hurdles we've overcome over this time, it gives me a warm fuzzy feeling. Our company has adapted to a changing technological environment, gotten through the occasional family dispute, and all the risks that come with fairly rapid expansion — ready to enter the 2020s to face any fight that might come.
Thanks to Ben Mirecki, CarPages.ca!
---
#24- Connecting with Employees
In 2019, I was able to establish my company as a leading verification service provider, adding incredible value to the cybersecurity industry. We spread our outreach to almost all countries and territories, and covered more than 150 languages in less than 2 years. That is not the only achievement in 2019 that I'm proud of. What is more fulfilling for me as a business leader is how we were able to integrate our workforce as a wholesome part of the company. Following the company's value system, we placed employee well-being right up there with corporate growth strategy. I followed it up as a personal goal, and orchestrated practices in our organisational culture to suit all teams. On a personal level, I was able to overcome the anxiety that comes with managing remote teams. Since our service spans a global audience, maintaining balance in terms of motivation and empathy across time zones and regions can be daunting. Keeping the employee first really helped me build strategies with long-lasting returns for a formidable digital workforce.
Thanks to Damien Martin, Shufti Pro!
---
#25- Ability to 3D bioprint a mini human heart
As 2019 comes to a close, I am most proud of our team at BIOLIFE4D who helped the Company meet our biggest milestone to date, the ability to 3D bioprint a mini human heart. This is the closest anyone's gotten to bioprinting a full sized, functioning human heart, and it took plenty of late nights and critical problem solving to optimize our process and advance this life saving technology. As we continue to work toward our ultimate goal of bioprinting a full sized human heart, I am confident that our team will work tirelessly until we're finally able to eliminate the need for donor hearts.
Thanks to Steven Morris, BIOLIFE4D!
---
What accomplishments are you proud of in 2019? Tell us in the comments below. Don't forget to join our #IamCEO Community.