When the going gets rough in business, you'll need motivation to keep moving. Motivating yourself can be hard but practicing consistent habits such as reminding yourself of why you started can be a major boost. A network of friends and partners can also serve as a great assurance and reminder that you're not walking.
Here are the various ways entrepreneurs and business owners stay motivated in business.
#1- Periodic looks in the rearview mirror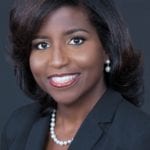 As an entrepreneur, it can sometimes be difficult to stay motivated because the traditional metrics of success– income, influence, etc.– can take years to build. One thing I do to stay motivated is to take periodic looks in the rearview mirror. When I go back and look at my first couple of blog articles, my first few social media posts, or my first Facebook live video, I can immediately see how much progress I've made. Another thing that keeps me motivated is to remember why I'm doing this in the first place. I didn't start a business to become a millionaire (although if it happens I won't be upset). I started my business to help family caregivers navigate the healthcare system for their loved ones. Every time I get a thank you email from a client or a message from someone regarding something I posted on social media that made a difference in their lives, I am motivated to keep pressing forward.
Thanks to Nicole T. Rochester, Your GPS Doc, LLC!
---
#2- Impact of building a community
My biggest motivation in being an entrepreneur is the impact of building a community to help bring solutions to the problems we face today. I believe the movement bringing the most good to the world is uniting moms around our commonalities rather than our differences. It's easy to self-divide into factions based on our choices about birth, and breastfeeding, and feeding our kids, and screen time. But we share a very important common interest in creating the best future for our kids and if we united and focused on that, think it would change the world. The division also leaves many of us as moms feeling overwhelmed and isolated, and the antidote to this is a connection, community and a common focus on the good. This has been the motivation behind Wellnesse, Wellness Mama, and my personal life.
Thanks to Katie Wells, Wellnesse!
---
#3- Doing the inner work
How I maintain motivation is by having my why or life purpose written out and having it in a place I can see while I am working whether that be on a post it, on my screensaver or up on my vision board. When I am having a tough moment, it fuels me to keep going as I am clear and lit up as to why I am doing what I am doing and the impact I desire to have in the world. I believe doing the inner work to discover your life purpose is the most important work. It's truly a great motivator and energizer to keep going.
Thanks to Madineyah Isaacs
---
#4-I like to eat
I stay motivated and fight the urge to turn into a couch potato because I like to eat. Without productivity I don't make any money and, therefore, don't eat. It is a simple concept really. I also don't want to fail. I am passionate about growing and thriving and just sitting by as life passes by when I have the opportunity to do something amazing isn't in my DNA.
Thanks to Robyn Flint, USInsuranceAgents.com!
---
#5- Strict work/life balance
It sounds cliche, but it's very important for me. I have three young kids at home and spending quality time with them is very important, as well as sharing all of life's responsibilities with my wife. I run several online businesses which means my work days don't stop and I could just keep working forever. To stay motivated at work, I need my time at home (or on the ski hills!) with my family. Instead of working until 9 at night, I know that the time spent with my family allows me to reset and recharge and I will be even more productive the next morning.
Thanks to Jon Gillham, adbank.network!
---
#6- Meditate using my favorite app
It can be so hard to maintain your motivation being a Mompreneur. It's honestly a daily rollercoaster of emotions but having a good mindset is honestly the best place to start. When I find my motivation slipping a little, I normally take a breather and meditate using my favorite app: Journey Meditation. It's a quick fix to get out of the funk and be in the moment. I also love listening to a podcast. I find so many nuggets of inspiration from listening to other entrepreneurs that it resets my motivation and gets me back on track quickly! We all struggle, but if you have a passion for what you're doing and the drive to rise above all the obstacles, the motivation will come. If all else fails, a good old-fashioned mental health day to reset is sometimes all you need. Take a day to yourself to remember your 'why' and to get recharged and motivated to tackle your hustle in full-force.
Thanks to Sarah Komers, Mom Culture!
---
#7-My Passion
My Passion for what I do keeps me motivated. I love what I do. I have results that I am delivering and changing lives. I also remember that I have a lot of people that depend on me: staff and clients. That alone gives me drive.
Thanks to Indira Hodzic, Image Spa Encinitas, California!
---
#8- Metime and challenging myself
I've been running my business for 29 years and have not been bored yet. You have to constantly challenge yourself, your employees, and your business, whether it's with new products, services, growth, or even a new marketing campaign. People tend to dread what they do when it becomes stagnant. Many serial entrepreneurs are so busy coming up with the next idea, they don't even have time to think about losing motivation. The other way to stay motivated is to schedule #metime every day for yourself, whether it's exercise, meditation, reading…do something for yourself so you're at the top of your game and can come to work each day ready to motivate your employees! I walk six miles every morning, clear my head, get caught up with family and friends, and listen to talk radio. By the time I get to work I feel refreshed, accomplished, and motivated to take on the day!
Thanks to Jennifer Q Williams, Saint Louis Closet Co.!
---
#9- A number of ways
Staying motivated in order to keep driving your business forward is an uphill battle and there's no denying that. CoinCorner is just over 5 years old now and keeping motivated over the years, not only for myself, but my co-founders and team, has been challenging at times. I do the usual small things to stay motivated, such as making sure that I get away as often as possible to clear my head, eating healthily and exercising. I've also come to the realisation that it's important not to force yourself to just keep going and that sometimes you do need to take a step away and relax – even if that's sitting and watching a film or simply going for a walk. More often than not, a fresh head a day later is better than pushing yourself through (which I've found can often create more problems than it solves). My passion for the Bitcoin industry is another key factor that has helped me to be motivated. As I'm a software developer by trade, Bitcoin spiked my interest early on as it's an amazing piece of technology. It's an ever-evolving piece of technology, disrupting the world as we know it and in my opinion, is quite possibly the biggest innovation since the internet. Being a part of this piece of history is thrilling and motivation enough to keep me going every single day.
Thanks to Danny Scott, CoinCorner!
---
#10- Goals first
I keep my goals in front of me every day, both in writing or digital type, as well as pictures of my rewards for achieving my business goals. Seeing my goals in different formats every day helps keep me motivated to take that next best step towards my ultimate goal.
Thanks to John D. Hanson, 7 Ways to World-Class Service!
---
#11- Walking away. Whether it's for an hour or a week
Anyone in the entrepreneurial space has their highs and lows. When it gets to be too much of a grind or thoughts get muddled, it's time to take a break. Because once you're into motivation (driving yourself relentlessly) instead of inspiration (remembering the heartfelt why of doing what you're doing), you're not operating at your best. Step back. Go do something unrelated to the business that you enjoy. You'll know when it's time to go back – refreshed and ready to move forward again.
Thanks to Catherine Lenard, Catherine's Divine Riches Project!
---
#12- My colleagues
Over the years, we have single-handedly built a team of individuals who have braved the storms of being a start-up. This group of people remains as one of the strongest motivations that has kept me going. The team spirit that we have forged makes it easy for us to grow professionally and also helped us to develop into better individuals as a whole.
Thanks to Shawn Lim, Orbital Fusion Technologies!
---
#13- Intellectual stimulation
As CEO of Loomly, I am incredibly lucky to be involved with all aspects of the Company, from product management to hiring, fundraising, growth, and administration. In such a context, intellectual stimulation consistently fuels motivation as a perpetual challenge to make all the moving parts fit together. Just like successive touches of paint add up to reveal the full picture in an impressionist painting, tasks and projects are merely an organic breakdown of successive steps to accomplish our vision (of empowering marketing teams around the world to build successful brands online). In other words: start painting, and your inner completionist will take care of the rest.
Thanks to Thibaud Clement, Loomly!
---
#14- Chase after risk
Staying motivated when running a business can be very difficult as your drive may fade with time. I believe that if you constantly choose the safe route, you lose the excitement of being an entrepreneur. That's why I like to chase after risk because it keeps me on my toes and ready for any challenge that arises. Taking an educated chance creates a feeling of uncertainty that fuels an emotional connection with my company. You should always be smart about your decisions, but taking risks pushes you to innovate and grow as a professional.
Thanks to Sardor Umrdinov, Home Alliance!
---
#15- Mastermind collaboration
I accidentally became a successful entrepreneur in a field I was particularly passionate about already — helping busy families stay healthy without going crazy (and then added teaching kids to cook). Wanting to change the world is definitely motivating! But when things get tough and I'm tempted to give up and go read a fiction book (again), I find that collaborating and masterminding with other entrepreneurs is the dynamite that lights a fire under me again. I can't say enough good about regular (monthly or weekly) mastermind meetings and a support group of actual human beings!
Thanks to Katie Kimball, Kids Cook Real Food!
---
#16- Passion and fear
In the way we do things, how society gets people to do jobs is through the necessity of capital. If there's no money, you can't fulfill the basic necessities to live. Most entrepreneurs are lucky, they don't have to live with this fear. Usually (and hopefully), entrepreneurs are at a point in their lives where they can explore and take risks that the less fortunate cannot do. So, that leaves us with passion. Now, a lot of business owners don't exactly have a passion directly in their business. I, personally, have never found anyone that is passionate about shoehorns (If you have, I would love to meet them) but the person who built a business around shoehorns may be passionate about helping someone who is unable by making this product. Of course, this is a very naive view of the world, most people would be passionate about the cold hard cash and to them, I ask, how meaningful is the gold watch that you want? Can the vision of that watch motivate you to do work for more than 6 months? Maybe but that vision of that gold watch wouldn't motivate me for more than a few months. I think this is where a lot of people quit being entrepreneurs. The dream of being rich and famous fades as reality sets in. Like Uri Levine said, Fall in love with the problem not the solution, and the rest will follow.
Thanks to Josh Rozin, Pools!
---
#17- Three ways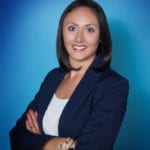 Saying that being an entrepreneur is hard is an understatement. It's like being one of those blow-up weighted clowns that you knock down and they pop back up, except you get knocked down about 1000 times each day. To stay motivated through the roller coaster of entrepreneurial highs and lows I do a few things: 1) Focus on WHY I'm doing what I'm doing. When the going gets rough, being purpose-driven fuels me to keep going each and every day. 2) My team. I am super blessed to have an amazing team who is risking a lot and dedicating their time and expertise to build this company. Knowing that motivates me to work even harder – for all of us – even when I'm having a down day. 3) Create an accountability system. I set milestones and deadlines then share them with my team as well as a group of fellow entrepreneurs. Knowing I am accountable to sharing whether or not I accomplished those goals motivates me to get them done.
Thanks to Shannon Malkin Daniels, encaptiv!
---
#18- Aggressiveness plus patience
To stay motivated, I try and take the aggressive in action but patient in results approach. Being an entrepreneur has a lot of ups and downs. It's hard to make change happen when the status quo is battling you every single day. Being aggressive in what actions are within my control allows me to do something to improve the company. When you couple that with patience in getting results, it helps me stay motivated that the seeds of success that I'm planting will bear fruit.
Thanks to Jarie Bolander, Lab Sensor Solutions!
---
#19- Seeing progress
My motivation to be an entrepreneur has always been a combination of things. Ultimately, I think what always excites me most is seeing progress….it's addictive. Seeing each person on our team get better at what they do, and in turn, the company getting better at what we do as a whole; then, as a result, seeing our customers get better at what they do all add up to a feeling of success in many ways. Moving forward by inches and then looking back seeing how many miles we have covered just makes it all worthwhile. When I get tired I look backward at the progress we have made and it always motivates me to keep moving forward, but I have come to realize that the destination is the journey and for that reason I think I have learned to like the obstacles along the way because overcoming them one at a time is where the greatest satisfaction lives.
Thanks to Mark Bradley, LMN!
---
#20- My 4-year-old son
I love being able to stay home and take care of him. I would not want to go back to an office job where I spent the whole day away from my young child. I currently work remotely as a consultant and run an eCommerce business and blog as side hustles. The amount of time and work it takes is worth being able to have more time for my son!
Thanks to Becky Beach, MomBeach.com!
---
#21- My tribe
I feel fortunate to have a tribe of individuals that motivate me every single day. My husband and two sons provide me with so much support, love, and feedback. I am also a business owner with an amazing team of hard workers. I'm always excited to come to work because of our talented team and can't wait to hear the fresh, new ideas and feedback they have to give me each day.
Thanks to Deborah Sweeney, MyCorporation.com!
---
#22- Winning motivates me
I set short term goals continually. As I accomplish them, I set more. Each goal is specific with a timeline. As an entrepreneur, we must be growing all the time. The minute we stop goal setting and growing is when we become stale and laxed. That's a terrible thing to happen to an entrepreneur.
Thanks to Benjamin Ross, My Active Agent!
---
#23- Extrinsic motivation
I think it's important to know your own brain and realize whether you respond to extrinsic motivation or intrinsic motivation. I'm a tinkerer at heart, so I don't need any help staying motivated to work on SOMETHING instead of just watching TV or playing video games in the evening. There are a lot of things I could be tinkering with besides my business, though. In my case, extrinsic motivation keeps me working on one thing instead of dabbling on new things every few months. I borrowed money to acquire my business, so my main motivation is to pay off that debt. I want my business to be an asset for my family–something that adds to our net worth and accelerates our other goals. If I lose focus and start working on other projects, there's a very real chance that business will never pay off its acquisition cost and end up just being a huge drain on the family.
Thanks to Will Hankinson, IntroCave!
---
#24- Self-care
Maintaining your motivation to run a business comes down to looking after yourself and making time for things you enjoy, whatever that might be immersing yourself in the outdoors and getting away from the office is always a great idea and helps your mind to unwind so when you're back at work, you can be at your most productive.
Thanks to Kevin O'Regan, Ramblers Walking Holidays!
---
#25-Movement motivation marathon
The first thing I do in the morning is read my morning motivational, which happens to be a verse from the bible. It centers me to focus on one entity of my life and makes me a better CEO. When work life gets crazy, sometimes you need a motivational marathon. Let me explain. I travel all over the world, but I still find time to practice and compete in latin dance. My last competition was this last weekend, where after I performed I social danced for 30 hours amoung 3 days! Happy hormones are released, my body fatigued, but my mind clear as day. I have been even more entrepreneurial and have sold more NoMo Wristbands in the last week than in the past quarter, all because my dance passion was my motivation to be the thought leader free from a clouded mind. Get moving and free your mind!
Thanks to Dr. Jacqueline Darna, N.M.D, NoMo Wristbands!
---
#26- Others work
When I see work that I find inspiring, I collect it in a folder on my desktop. This drives me creatively and allows me to stretch my design chops when it comes to client project. When you are around excellent work, it is hard not to want to bring that experience to your clients. When work is slow, I stay motivated by all the value I can bring clients who I have not engaged yet. I am pumped to help other businesses with their marketing needs and knowing that I can have a positive impact on their bottom line.
Thanks to David Irwin, David Irwin Design!
---
How do you stay motivated as an entrepreneur? Tell us in the comments below. Don't forget to join our #IamCEO Community.