It's argued that social entrepreneurship is the new business model due its ability to help one connect with the world and live a purposeful life while serving others. It also improves the image of business through collaborations and fosters relationships for a better society.
We asked entrepreneurs and business owners how they're incorporating social entrepreneurship and here are the responses.
#1- Three ways
At FLYJETS, environmental, social and governance (ESG) factors are the driving force behind everything we do, and we seek to be proactive about delivering impact. We do this with: 1) Our FLYGreen initiative, where we seek to encourage flyers to offset their trips with carbon offsets by offering reward points to offset expected emissions with carbon offsets. 2) Our social goals include promoting access to aviation, promoting the advancement of radio communication technology and safe and sustainable flight via The Fly Foundation. 3) And as a New York State Benefit Corporation, we are committed to doing well by doing good. All of our corporate duties are directed to both shareholders and stakeholders.
Thanks to Jessica Fisher, FLYJETS!
---
#2- Education seminars
Our passion for helping our clients extends from our firm to the community as a whole. We support a number of non-profit groups and events where we live and work. A big part of our community involvement is educating the public about their rights following a work-related injury. We want every worker and every employer in Atlanta and throughout the State of Georgia to understand the rights, responsibilities, and basic process of the workers' compensation system. We hold educational seminars throughout the year. There are few important things we think employees need to know and we try to educate them about their rights. Through our involvement in the community, we have succeeded in increasing the public's awareness of on-the-job injuries and established ourselves as leaders in educating Atlanta workers about their rights as employees.
Thanks to Louis Scott, Jr., The Bader Scott Law Firm!
---
#3- Regular 'Book-Club style' group
Often times, in-class instruction is a great way to reconnect and build upon a new skill, but just like new year resolutions, the motivation to continue wears off. We recognize that and as a result, have built a social enterprise oriented business model that provides ongoing support to our members as they continue to master the skills of personal finance. After attending an initial workshop on Investing, post-class, attendees have an opportunity to check-in and participate (at no extra charge) in a regular 'Book-Club style' group. We piloted this program for our Women and Investing series in 2019. Since then, we have had 6 check-in sessions (every 6 weeks) in which we have discussed additional topics and issues that come as members construct their personal investing roadmap. There is no pressure to attend. Our members value this additional benefit as they consider us as their accountability partners and feel comfortable asking questions they may otherwise hesitate to ask someone else.
Thanks to Sumeit Aggarwal, Finhive!
---
#4- Created a new kind of cause-driven business
As Canada's first internationally certified B Corp business, you could say social impact is at the core of everything we do. When FlipGive was founded, we set out to harness the power of technology to create a new kind of cause-driven business that would broker a multi-beneficial relationship between brands and consumers. What I didn't know, however, was that our idea would effectively flip the youth sports fundraising world on its head and transform corporate giving for the better. Our free team funding app helps parents afford the increasingly expensive cost of youth sports by leveraging their everyday spends on things they're already buying. To do this, we partner with thousands of brands and retailers across North America– like Under Armour, Walmart, Buffalo Wild Wings, and Apple, to name a few– and when parents shop through our app, a percentage of their spend is given back to their team. Not only do we help people raise more money faster, we also provide the opportunity for brands to give back at the same time. It's a win-win. As Canada's first internationally certified B Corp business, you could say social impact is at the core of everything we do.
Thanks to Mark Bachman, FlipGive!
---
#5- Solving gender inequality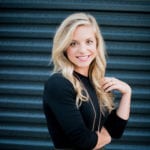 Gender inequality: the problem our company was built to solve. The mission of Prowess Project is to achieve gender equality in the workforce. We are starting with the Mommy Penalty. According to Harvard Business Review if a woman is out of the workforce for just three years, she loses 37% of her compensation power. We believe getting women back to work sooner will help lessen that lost income. Prowess Project helps businesses find expert talent by vetting and certifying accomplished women who took a pause in their career and want flexible, empowering jobs. We provide the returners resources, upskilling, community and a job pool, all in one place.
Thanks to Ashley Connell, Prowess Project!
---
#6- Supporting other social initiatives
Our business model is lead generation for other businesses. On the surface, it can be difficult to see a social mission or social entrepreneurship as part of this. However, we have found number of ways to support social efforts. For example, we list a number of team building activities and companies on our site. For organizations that operate in a charitable space or with a social mission of their own, there is no charge for listing or service. We've found our unique position connecting businesses is best leveraged when we support them in achieving their best results.
Thanks to Jeremy Cross, Team Building Chicago!
---
#7- Producing short YouTube videos
As a writer I often dive deep into topics, which involves a lot of research. So, to kill two birds with one stone, I will often produce a short video on the topic that I am already writing about. Once the article is written and the information is fresh in my mind, there isn't much planning required to shoot a brief YouTube video. This helps me capture a YouTube audience and draw them to my blog, as well as make points i couldn't get into the article. Best of all the video can also be added to the article to add more depth to the content. When I really want to get into a topic, I will create a podcast alongside the article as well.
Thanks to Douglas Dedrick, HealingLaw.com!
---
#8- Active social media presence
Over the past decade, social media has transformed from an unnecessary component for your business to a critical one. Social media can track user behavior and show users suggested content based on engagement, followed profiles, and hashtags. If you analyze your data correctly, you can use social media to help guide you in making the changes you need, which will ultimately help you grow your business. Overall, telling people what your business is all about is no longer good enough — you need to show them. Social media is the perfect tool to do exactly that —showcase your brand with visual effects. At Maniology, we make it our all to post as much as we can on our social media so that we can not only show our audience our products and latest features but to engage with them as well. Consumers today want to engage with their brands, but they also want their brands to react and to engage with them back.
Thanks to Kara Crail, Maniology!
---
#9- Standardizing business operations
The health of our environment is critical to long term client, employee, and business health. Our leadership team came together at the end of 2019 to talk about the years ahead and how we improve our environment. We decided to partner with Forterra's Evergreen Carbon Capture program to sequester twice as much carbon dioxide on an annual basis as we generate from all direct and indirect aspects of our business. In modeling our impact we considered standard business operations as well as everything else, including contract team members, website hosting visitors, social media impressions, and advertising distribution. In this way we are investing in the long term health of everything we do
Thanks to Jeff Kelly, AssetLab Marketing!
---
#10- Democratizing education
Arist is the text message learning platform. We help institutions and companies create, embed, manage, and assess text message courses for their students, customers, and employees. Our text message courses have completion rates of 94%, and satisfaction rates over 92%. We launched a non-profit branch, Arist Foundation, in order to stay true to a large part of our mission, to democratize education. Though the foundation, we offer one free course through a nonprofit, for every course distributed by our corporate customers. Arist was a finalist in Fast Company's 2019 world-changing ideas.
Thanks to Maxine Anderson,  Arist!
---
#11- Connecting with our community
Social entrepreneurship is one of those buzzwords that hard to implement in your business. Last summer our team began implementing a little program to get connected with our local community in Nashville Tennessee. We have a few hundred lawn care professionals that utilize our system and we ask them to submit to us candidates that are in need of a lawnmowing for free because they are in a tough personal situation. So once a month we will go and mow a strangers home who's grass is gotten 2 to 3 feet tall because they are in a jam. One person was facing foreclosure another was getting ready to be cited by the city, we also try to help out single moms more than anybody. I guess what we got learned is that despite what you might hear about the economy things are still very tough out there for working-class folks and this is the least we can do to help out and have a personal connection with our local community.
Thanks to Bryan Clayton, GreenPal!
---
#12- Providing free trolley rides
We are giving back to our community by providing free trolley rides for individuals in senior citizen centers in Manhattan and Queens. It's rewarding for us to give back and especially to the senior citizen population since they remember trolleys from way back when. Yes, we get some press for these rides, but it's also about building our reputation in the community around dedication to serving others.
Thanks to David Pike, New York Trolley Company!
---
#13- Offering a new start to those coming out of addiction
What would this world look like if no one had another chance to do it right? For me, it would be pretty bleak. After all, I made some really bad decisions as a younger man. Now as a businessman, I have had the opportunity to offer a new start to many who are coming out of addiction and crime. The results have been amazing; the road has been difficult. MANY have succeeded. Few have not. It is our passion and who we are, so we do it. The risks I have found are worth it. And the results? For those who have grabbed hold of the opportunity, we've become a family. This has created a culture filled with a loyalty and commitment level that is very rare to find in an employee. Our office is filled with gratitude.
Thanks to Sean Walsh, Walcraft Cabinetry!
---
#14- Developing reusable straws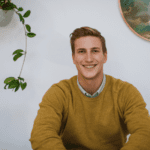 Within our business, we identified the problem of single-use plastic straws and the impact they were having on our natural environments. The solution we developed was a reusable straw, that could be used as a replacement of a plastic straw. Through social entrepreneurship in our business, we continue to find, develop and implement other products and practices to further our impact, and ultimately find solutions to some of our biggest environmental problems.
Thanks to Lennart Meijer, The Other Straw!
---
How are you incorporating social entrepreneurship in your business? Tell us in the comments below. Don't forget to join our #IamCEO Community.