Music can change your spirit. If you're having a bad day and listen to your favorite song, it can change your entire mood. Music can also help you to get through difficult moments in life. One of the hardest things anyone can ever do is start and run a business. We knew that entrepreneurs have the best playlists and we decided to ask them their favourite tracks.
#1-My Heroine
Whenever I feel burdened and bleak, I always listen to the song "My Heroine" by Silverstein. The lyrics just inspire me to do more! For some people, they immediately dismiss the song because it talks about drugs. But that's where the beauty of it comes from. It lets you think it's about narcotics, but underneath it all, it's really about overcoming a significant obstacle in life. When you feel down and out, but still try to overcome challenges. When you feel that everyone is against you and think you wouldn't be able to stand up again. When you feel like they are mocking you because of the struggle in your life. That's when you tell yourself that I wouldn't be able to change what other people think. That it would be easy just to stay down and out. And say that's life, I just have to accept it. But NO, I have to move forward. I need to show them all that I can break the habit and move forward. That's what the song means to me.
Thanks to Dennis Bell, Byblos Coffee!
---
#2-Every Day by Buddy Holly
I had a serious chronic disease when we started our business (and still have it). And on my worst days when I was really sick, I would sing Every Day by Buddy Holly to myself… as a reminder that every day I'm making progress in my health and business.
Thanks to Faith Teel, Artisan Built-ins!
---
#3-Justin Timberlake's
Any time I need a pick-me-up, I turn to Justin Timberlake. The beginning of the week when I need some pep in my step it's Believe by Meek Mill featuring Justin Timberlake. If it's right before a major meeting, I'll go with Winner by Jamie Foxx and Justin Timberlake. His songs are always up-tempo, fun, and a great way to kick my butt into gear and get ready for the workday.
Thanks to Bret Bonnet, Quality Logo Products!
---
#4-Lose Yourself
'Lose Yourself' by Eminem never fails to get me motivated. It's all about the underdog fighting back. This song always gets me inspired and reinvigorated to get down to business when I listen to it!
Thanks to Deborah Sweeney, MyCorporation.com!
---
#5- Rocket Man by Elton John
I especially like the lyrics I'm not the man they think I am at home, oh no no no! I'm a rocket man… Why? Because normal people only see the glamorous side of being an astronaut, i.e., going to space. But they don't see the dangers that come with the job. Normal people also only see the glamorous side of running a business i.e. having personal and financial freedom and security. But they don't see and they don't understand all the stress and day-to-day drudgery that come with running a business, even a successful one. This song inspires me to do better, be better and provide for my loved ones, without letting them know how hard it can get for me sometimes.I want to keep being a hero in their eyes. Personal I know, but that's what gets me going when I hear this wonderful song.
Thanks to Nikola Roza
---
#6-Stars on 45 The Beatles
I always have Spotify playing in the background just as I settle into my workspace. There's nothing like a good cup of coffee and a nice song playing in the background in the morning. Stars on 45 The Beatles medley helps me kickstart my day. I have to play it at least once to get me in the mood to start work.
Thanks to Rick Patterson, Poolonomics!
---
#7- Stronger from Kelly Clarkson
We all have those moments, when we need that little extra pep in our step, or need a confidence booster – and we need it quickly! That's why, as a female entrepreneur, I dip into my playlist of women empowerment and crank up Stronger from Kelly Clarkson. It literally makes me feel invincible!
Thanks to Sumitra Senapaty, WOWClub!
---
#8-Queen of Swords and Defying Gravity
Motivation is a feeling that builds. In fact, you can almost feel it rising in your chest, bring about fresh ideas and a creative outburst that you can't wait to take advantage of immediately! I'm a Broadway baby at heart, so when I need to feel empowerment, I turn to the great Idina Menzel's Queen of Swords. Of Course, Defying Gravity also does the trick in a pinch, too.
Thanks to Angela Ash, Flow SEO!
---
#9-Homecoming
Depending on what I'm doing, the song choice or genre can vary. However, my go-to song to get motivated is Homecoming, by Kanye West. It never fails to get me in the mood to take on any task. There's just something about the song, the combination of the lyrics and the music, that you can't help but feel energized and excited about putting everything you've got into a project or a new business pitch meeting.
Thanks to Oliver Dale, MoneyCheck.com!
---
#10- Lose Yourself by Eminem
Some people need coffee or tea to start their day, but for me, I need music which gives me motivation the whole day and reminds me to keep pushing through the most difficult times when it comes to my business. I listen to all genres and switch my playlist up a but there is one song that never fails to motivate me is "Lose Yourself" by Eminem. I always get inspired and reinvigorated to get down to business when I listen to this song.
Thanks to Shawn Lockery, NemaMetrix!
---
#11- Happy
Happy by Pharrell Williams always gets me going, It is upbeat and contagious. You cannot help but smile and sing along. It is a burst of energy that can be just the kick in the pants I need to get started and once I am on I am ready to go!
Thanks to Paige Arnof-Fenn, Mavens & Moguls!
---
#12- Supergirl by Anna Naklab
The song that inspires me the most is "Super Girl." by Anna Naklab. This song inspires and gets me motivated, and I always listen to it to. It cuts into my work, my day, and my thought patterns When it gets too much. The beat of Super Girl just inspires me to push and never give up. It is an inspiring song, especially for young women entrepreneurs.
Thanks to Shiyang Gong, AILaw.Inc!
---
#13- Good Life featuring T-Pain by Kanye West
The beat and energy of that song always get me going and motivated to knock out whatever task I may have in front of me that day.  One of the main goals you hope to achieve as an entrepreneur is to have your hard work be able to reward you with that quote on quote Good Life.  One of Kanye lines says I'm a get on this tv mamma, I'mma hold it down and that's exactly what I've been able to do by having our company commercial currently running on our local CBS station here in Memphis.
Thanks to Chris Ivy, Ivy Vine Investments!
---
#14- Fight Song
I spend a lot of time working by myself and I tend to always listen to music to keep me motivated and alive while working. Whenever I hear this song, I just feel like I could accomplish whatever task I have for the day. It gets me energized and it helps me be more productive always. It's my favorite song since it reminds me to always fight and push thru whatever challenges I may face and that I can conquer it all.
Thanks to Leonard Ang, enKo Products!
---
#15-Stronger and Geronimo
Clean Bandit's Stronger. The lyrics contain the line And everyone will know me by a different name. It's something that motivates me to do my best in my job. 2. Shepard's Geronimo. If I'm feeling work-shy, I just play this on my phone and I get up to speed with whatever plan I have for the day. My personal fitness clients also love this, especially when they're sweating it out at the gym.
Thanks to Nicolle Harwood Nash, The Workout Digest!
---
#16-Unstoppable
My current hype song is 'Unstoppable' by Koryn Hawthorne. The process of building a successful business as a solo entrepreneur is very daunting. Sometimes it seems like I'm faced with repeated closed doors. When I first started my business, my hype song was 'It's My Time' by Kelly Price. I still play this song frequently, but Koryn's song is perfect for the stage that I'm in with my business. After almost three years, I'm finally starting to see some success with my business. I truly feel like I'm unstoppable now! If I don't play Koryn's song during my morning routine, I play it just before I leave the house. On the days I'm feeling anxious or I have an important appointment, I play the song over and over again. It gets me right in the mood as a boss lady. I love every line in the song. But my favorite lines are, I'ma go hard as I can, and I'm gon' be the boss of it Just watch me do this, put no limits only swagger on it Walk right up to the front where I belong and brag on it Go to the top, I'ma give it all I got Might take a lot but we ain't gon' ever stop. Having this song in my head as I go on cold calls, give training or do event speaking had me feeling bold and confident. I believe my hyped energy helps to get me more yeses than nos.
Thanks to Clarene Mitchell, TCM Communications!
---
#17- Don't Stop Believin
There are a million songs out there that are designed to pump you up and get you ready to face a world that may not be inviting or understanding. There are songs that will fill you with hope and motivation, the types of songs that get you through the day. I believe that's why some of the older songs stay with us today and it's why I would pick Don't Stop Believin' by Journey. It may sound cheesy, but there's a truth to the song at the same time that it gets you singing along in your car on your way to work. Don't give up on your dreams, your hopes, your life pursuits. They will impact the world – so don't stop believing.
Thanks to Lior Ohayon, Hush!
---
#18-Man in Motion
No question, the song that motivates me the most is Man in Motion, the song by John Parr from the 1985 film St. Elmo's Fire. In truth, I've never seen the film, but the song's driving beat and you-can-do-it lyrics propel me forward more than any other song. Lines like "I can climb the highest mountain, cross the widest sea" and even more so "And I can make it, I know I can. You broke the boy in me, but you won't break the man" are the stuff of legend. There's also a personal reason that the song motivates me. When my younger daughter was two to three years old, I used to push her on a doorway swing while playing some of my favorite songs. She would always call for "motion song, motion song". She knew a good thing when she heard it. Sometimes a family link can make something even more motivating.
Thanks to David Leonhardt, THGM Writers!
---
#19- I Was Here – Beyonce
The lyrics to this song firstly are inspiring and can get you motivated during a pre-meeting preparation, 11 pm while still stuck at work or if you need to motivate the team or teammates. I like how the song puts into perspective how we can give account for the time we have put in and how what legacy we can all build and leave. At the end of the day I can raise my head high and say Ï was Here
Thanks to Akara David, Verhaal!
---
#20-Bad Karma
Axel Thesleff's Bad Karma has a fantastic beat, and is just uptempo enough to get me fired up. At the same time, the pace isn't frenetic. And, the bass helps me settle down into a rhythm after getting fired up. If I'm just turning on the computer, or need a little afternoon pick me-up.
Thanks to Morgan Taylor, LetMeBank!
---
#21- Don't Stop Me Now
The song is Don't Stop Me Now by Queen. The main reason I love this song is the simple power of the words, "don't stop me now". It is easy to translate this phrase into motivation to build a business, go for a run, conquer mountains or anything else you may want to do. The song is also fun and upbeat, which helps you listen to it over and over again. Finally, since you are already listening to a hit by Queen, you can follow it up with Another One Bites the Dust for some back-to-back motivation.
Thanks to Jeremy Cross, Team Building Austin!
---
#22-Can't Stop the Feeling
I love it when Can't Stop the Feeling by Justin Timberlake comes on my motivation playlist. I literally start dancing. It reminds me that everything I do, and everything I'm building is for the purpose of enjoying life with ease. If you can't groove a little with whatever task you're on, then life has become too stressed!
Thanks to Robert Grigore, Grigore Counselling!
---
#23- Started from the Bottom – Drake
Started from the bottom now we here… This song always reminds me of how I built my business right from the bottom to the empire that it is now. I wasn't the big-balling CEO that I am today, I was serving the United States as a soldier. This song helps me to visualize everything good about my life and future success while gently reminding me about the importance of staying humble and down to earth.
Thanks to Manny Hernandez, Omni, Inc.!
---
#24- Music from the sixties
These days, music from the sixties when I go jogging, thanks to Tarantino's Once Upon A Time in Hollywood; music like Deep Purple's Hush; Hungry by Paul Revere & The Raiders, with additional sounds by Stevie Nicks and Red Bone. Why? I can't seem to relate to a lot of new songs, just a few. No kick.
Thanks to Khaled Talib
---
#25-Eye of the Tiger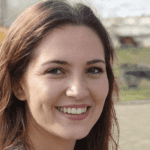 A classic for motivation – Eye of the Tiger. Takes me back to seeing Rocky for the first time, and I was always impressed with his passion and charisma. I guess you could say I wanted to be like him, a Rocky in the finance industry, and working at EcoSec has fulfilled that dream.  I love getting co-workers to listen to the song, as it helps bring out all that passion to the forefront of your mind, that hunger to be your best self.
Thanks to Bridgette Norris, EcoSecretariat!
---
#26-Runaway (U & I) by Galantis
I love an upbeat song to get my energy flowing, get my body moving and get me smiling. Being on calls throughout the day can be draining so I love to listen to this song because I know it will energize me so I can show up at my best when I'm helping my clients!
Thanks to Victoria Gersh,  Victoria Gersh Consulting!
---
#27- Not Afraid by Eminem
When I started my online business I was severely ill. I was almost 100% bedbound. At one point I could only open my eyes for one hour a day. During that time I wrote my most controversial post, which became my biggest earner. I would sing the line I'm not afraid to take a stand. I continued to build the business up slowly while I was recovering. I'm still disabled, but the blog now provides two full-time incomes. The song reminds me that extreme bravery is needed to take big risks in both health treatments and in business. If I didn't take big risks with both, I wouldn't be here now.
Thanks to Corinne Segura, My Chemical-Free House!
---
#28-Lost But Won
The song that really motivates me to press on, no matter what, is Lost But Won, by Hans Zimmer. It is taken from the movie Rush which came out several years ago (i believe in 2013). It is about Formula 1 racing, and a specific rivalry between 2 drivers ( Niki Lauda and James Hunt). This song is so incredible because it sets this competitive mood to conquer any obstacles, and really sets the pace and helps me focus.
Thanks to Kamil Faizi, Challenge Coins 4 U!
---
What song gets you motivated? Tell us in the comments below. Don't forget to join our #IamCEO Community.