Being in love is great. Being in love with your business, when you're an entrepreneur, is even better. Waking up each morning knowing you are getting to do exactly what you love is more than most people could ever say about any "job" they have had. Although there are days when tossing in your hat seems like a viable option, remembering how much you love your "job" can quickly snap an entrepreneur out of that mentality. Different business owners also have different reasons why they love their business. It might be the products or the customers they deal with, or it could even be the fact that they are the ones in charge of it all. The reasons are as varied as the businesses themselves.
We asked some entrepreneurs what they loved about "being their own boss."
#1- The feeling of creating something
As a kid I was obsessed with magic. I came to find that technology is the only real magic. As an entrepreneur, I love using modern technology to bring impossible things to life. When you see that first spark and you know you're onto something big, you develop an unbreakable confidence because you can see the future. You put everything you've got on the line because the outcome seems inevitable to you. When it works, the feeling of creating something that is used and beloved by lots of people is a rush that leads to an obsession to make your thing the best that it can be. I'm addicted to the journey.
Thanks to Ryan Pamplin, BlendJet!
---
#2- Learning
Being an entrepreneur guarantees a career of being a perennial student – and I love learning. Launching a company, whether it's a service, software or product-based brand, is the beginning of a continual expansion of knowledge. The greatest challenges and joys that I have received from having built a company from the ground up is the joy of continuous improvement. A big idea is only an idea until it's put into action and actions require constant learning, evolution, optimizing, overcoming obstacles and the willingness to make mistakes, learn from others, and leverage those insights.
Thanks to David Hernandez, lotus823!
---
#3- Customers & Community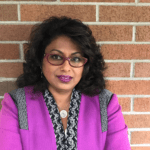 I've often heard people say they became an entrepreneur because they never really like the idea of working for someone else. But in reality, you slave for your customers, fight for your team, break the rules and change the game— all for community you build around your business. That is what I love about being an entrepreneur. With everything going on in the world right now, leading with the 'other' in mind can help us overcome the most daunting obstacles in business and in this new world.
Thanks to Patra De Silva, NHV Natural Pet!
---
#4- Having hard work pay off
When you look at it objectively, being an entrepreneur doesn't sound like a lot of fun. When my partner and I first entered the pet CBD space, we worked long hours from home with no pay. Though we had a goal of bettering the health of animals based on upcoming science and data on CBD, sometimes it felt like we were the only ones that could see our business' potential for success. But, when you believe in your mission, there is nothing more energizing and fulfilling. The pride in building a company from the ground up is an experience second-to-none, but it's definitely not for the faint of heart. 90% of all new businesses fail in the first year, so achieving success is all the more fulfilling when your hard work and vision pay off — and we couldn't be prouder of the company we built while helping better the lives of animals across the nation!
Thanks to Christian Kjaer, ElleVet Sciences!
---
#5- Ability to use our success to help others
The success of any company is intricately tied to the communities around them. Without their support (or their business!), our companies would not be where they are today. That's why as an entrepreneur, I most love being able to give back to the communities that have helped my business thrive. Whether that means directly financially contributing to a local cause or holding events that allow our customers to interact with our staff in new and exciting ways, I love that I am in a position to give back some of the support our customers have given us over the years.
Thanks to Isabella Koretz, Pearl Recovery Retreat and Wellness!
---
#6- It's all on me
I am directly responsible for my own failures and successes. There's no 'The Office' style bosses or coworkers to blame for a lackluster life. If I allow a toxic client or business in my life, that's on me. And if I want to increase my revenue year after year, that's on me, too. Being an entrepreneur is the single most empowering thing I do with my life, and while it would be nice to just coast some days, the mental freedom and liberty that comes from working for myself is why I get up every morning, grateful for the opportunity to steer my own ship.
Thanks to Reese Spykerman, Designbyreese.com!
---
#7- Ability to make decisions on the impact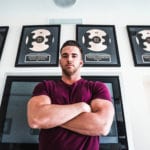 Entrepreneurship gives me the ultimate power to choose. One of my favorite things about being an entrepreneur is having the ability to make decisions not based on money or circumstance, but simply about what type of impact you want to make on the world. I have built a life where I can literally choose where and when I spend my time and money. That is not only powerful but exactly what most people want in life.
Thanks to Tanner Chidester, Elite CEOs!
---
#8- Problem-Solving
Having a business gives me a never-ending list of problems to solve. Whether it's a customer concern or something internal with operations, there are always issues that need to be addressed. And with a business, especially a start-up, you're usually starting from scratch. Problem-solving allows me to paint a masterpiece from a blank canvas by going from problem-to-problem. This opportunity to continually solve issues is what I love most about being an entrepreneur, and I wouldn't trade it for anything.
Thanks to Garrett Ramela, Common Sense Coffee Company, LLC!
---
#9- Making a real difference in the community
Many people love the usual perks of being an entrepreneur: more freedom in controlling your time, a chance to make more than a salaried employee, and so on, but what I love most is that I'm able to make a difference where I am. I own a lifestyle fashion brand and work with artisans in Cebu, Philippines. My artisans–they are real women and with this business, I am able to help them make a living with their craft. Working with them means that they are able to provide for their families while working from home and fulfilling their other duties to their family. This is more than a business to me, it's about helping out in my community, especially empowering other women.
Thanks to Kryz Uy
---
#10- The challenges
Many people will tell you they love the freedom, the profits, and the flexibility that comes with being an entrepreneur, For me, it's the challenges. I love the hard days that require me to find outside-the-box solutions to common or uncommon problems. The ability to challenge myself on a daily basis delivers incredible feelings of reward. Now, don't get me wrong — I love the freedom, profits, and flexibility as well!
Thanks to Jason Lee, Freelance Master Course!
---
#11- Being able to make change
My goal is to inspire the younger generation by showing that age is just a number, and anyone of any age can accomplish anything as long as they put their heart to it. As an entrepreneur, I was able to meet and talk to so many like-minded people. Building those right connections with people is something that is very essential in life. You eventually will learn who those good and bad people are. But that's how we learn, by making different mistakes. Experiences not only help build up our future, but they also put us in the right path.
Thanks to Marko Danial, Spzrts Brand!
---
#12- Makes me realize my potential
Being an entrepreneur made me learn how to depend on myself for success. If there were mistakes made, I had to take responsibility for it because there no one else to clean up my mistakes. If I didn't put in the hours today, then I won't get my results tomorrow. I had to learn that when there's no one telling you what to do, you are the one who gets to decide whether you succeed or fail. It makes you realize you have the most power in your hands.
Thanks to Erica Thompson, Qik Car Title Loans!
---
#13- Freedom to dream
Being an entrepreneur means that I have the freedom to really embrace my creative side. I can see a problem and brainstorm solutions without fear or favour. Most importantly, this means that I can be brave with ideas. This is often when my best work is done. I'm not restrained by someone else's business processes or managerial styles. Instead, I can think out-of-the-box and move swiftly to test, then implement or ditch a concept.
Thanks to Matt Heyes, Backpacker Job Board!
---
#14- Flexibility to pivot
One of the things I love most about being an entrepreneur is the ability to pivot when needed, and even when it's not needed but as the result of an epiphany or a request. Fluidity is so important as the world changes with such rapidity and as businesses try to keep up. Working with my clients, seeing their challenges, and understanding how I can help them has resulted in some pretty significant changes to my business model. Making these changes didn't involve approvals or board votes; I was able to implement new pathways immediately. That's so much fun, and my clients really appreciate it!
Thanks to Janice Booth, The Teambuilding KIT!
---
#15-I get to align my purpose
I love being creative and having a vision(s) for which I am mostly responsible for bringing to life. Being an entrepreneur allows me to better align my purpose with my lifestyle and choices, and work on my own timeline with an authenticity that encompasses all that I am everyday.
Thanks to Lara Heimann, LYT Yoga!
---
#16- Freedom to operate in my genius zone
I can create and serve as my true, authentic self. I use my gifts and talents to make the world a better place. As an employee I was given tasks. I was told what needed to be done. I was told where I needed to be. Those directives came regardless of my interest, passion or skillset. It was part of the job. Now, I say yes to work that aligns with my personal mission statement. I do what I was called to do – not just what I can do.
Thanks to April Lewis, Good Connection, Inc.!
---
#17- Freedom to be creative
I love being an entrepreneur because it gives me the freedom to help people with my creativity. I love inspiring and encouraging moms to be their highest self and to make extra money from home while taking care of their families. It gives me so much joy to know that my courses and blog helps so many people. I also love being an entrepreneur because I can work in a non-traditional way and earn extra cash. I enjoy thinking outside the box. Because I love what I do, it doesn't seem like work.
Thanks to LaTersa Blakely, LaTersa The Mommy Maven!
---
#18- Ability to adapt with the times and keep revenue coming in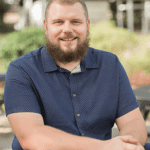 I love being an entrepreneur because I have the ability to adapt with the times and keep revenue coming in through creativity, no matter the economy. I love entrepreneurship because it's like a video game of Roller Coast Tycoon, but with real money. I get to use my knowledge, experience, and drive to deliver value for customers in all situation. For example, within 5 days I worked with my wife to source, design, and produce cloth face masks. My wife has a heart to help people, and I like to make solutions, so we create a website, set up an online store, and started selling masks… all within 5 days of work. I love to help people and deliver results, and the only way I have found to accomplish these desires is through entrepreneurship!
Thanks to Chris Giarratana, StrategyBeam & Reclaimed Stitches!
---
#19- Sharing my dreams
I love being an entrepreneur because it provides the platform that I need to share my dreams with others. In a world where being healthy is sometimes put on the backburner, I've been able to successfully offer tips and routines that can help anyone achieve their fitness goals – no matter how busy they might be. Entrepreneurship can easily be defined as freedom to pursue your goals. Every day, I have the satisfaction of knowing that I can start a new project, do a little marketing or focus on customer satisfaction – with no suit and tie required.
Thanks to Greg Brookes, Kettlebells Workouts!
---
#20- The ideas
Entrepreneurship empowered me to attain self-satisfaction by achieving the goals I envisioned. When you're an entrepreneurship experimenting unless achieving is the motive, so you never settle for less, and it's the most beautiful thing about entrepreneurship. When I started on Shufti Pro, I had the confidence that I can beat the decade-old companies on certain grounds. This is what entrepreneurship is, it's about ideas and not only money. When you're an entrepreneur your idea is your valued asset. So I love entrepreneurship for the value it gives to ideas.
Thanks to Damien Martin, Shufti Pro!
---
#21- Flexibility that comes with it
Being an entrepreneur is not easy task but it comes with a lot of perks. The big one is being able to work on your own terms. If you have a lifestyle business, you can work from pretty much anywhere in the world. Another thing, I'd say is being able to support my team/employees, especially in tough times like these.
Thanks to Dev Sharma, Design Bombs!
---
#22- Breaking free
I love being an entrepreneur because I'm able to break free from the convention of employers and make my own recipe for success. I get the opportunity to help others strive according to my own set of core values. It's pure business creativity without boundaries! Life would be boring if it was easy; the challenge of entrepreneurship is something I had on my bucket list for a long time. Even in rough waters, I never regret having left the corporate world for one of freedom.
Thanks to Jay Smith, Web Wizard Media!
---
#23- The personal development aspect
I personally love the personal development aspect of owning your own business and putting in the necessary work both personally and professionally to build it into a well-established organization. Many people don't talk about the insane amount of growth a founder goes through to grow their company and the internal struggles to overcome. Entrepreneurship is the greatest personal development program in my opinion and any founder that's started any pursuit can attest to this. Falling in love with the journey instead of the outcome, leads to more fulfillment.
Thanks to Brook Sheehan, Cup O' Sugar Inc.!
---
#24- Allows me to be the change I want to see
You always hear the saying, but it's true – if you want to see change in the world, the best way to go about it is to be that change. Being an entrepreneur allows me to see a need or a desire in the world, whether that's for a product, information, or a solution to a problem, and fill that need by starting a business that serves it. At the end of the day, being an entrepreneur is about helping the world and helping people with solutions to problems, and getting to be that solution and that change in people's lives is one of the most gratifying experiences imaginable.
Thanks to Chane Steiner, Crediful!
---
What do you love about being an entrepreneur? Tell us in the comments below. Don't forget to join our #IamCEO Community.