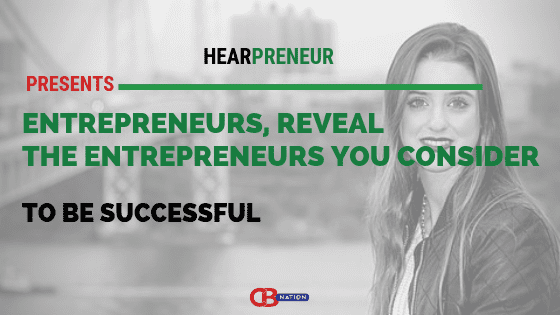 In our societies and business, there're entrepreneurs who have demonstrated exceptional personalities and demeanor to pull it through business.
Some of them alive and who continue to do great things while others we only read about them.
Here're the entrepreneurs, business owners and other entrepreneurs consider to be successful.
#1- Sam Walton the founder of Walmart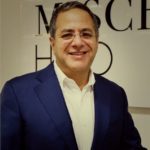 The successful entrepreneur has no fear of trying new ideas. His motto is to encourage those that fail as their attempt shows they are capable of finding new opportunities but need another chance to succeed. Walton founded Walmart's mission called COE, every meeting begins with a discussion of these three letters. They represent the correction of errors. Success only comes with failure and failure turns into success when corrected midstream. Understanding how to re-navigate and avoid the black hole is the key to success in business.
Thanks to Jonathan Bass, Whom Home!
---
#2- Andrew Carnegie – American industrialist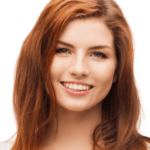 I consider Carnegie to have been truly successful because he was driven not be the accumulation of wealth and material objects, but rather by the desire to achieve for the sheer thrill of it and also give back to the world. It takes a lot of self-awareness and wisdom to reject the allure of wealth accumulation
Thanks to Jessica Rose, Shantiva!
---
#3- Elon Musk the CEO of SpaceX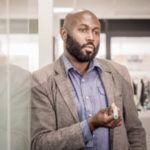 Musk is one of the most important minds of our generation, he's revolutionised the motor industry. He has a tendency to come out with outlandish ideas, like The Boring Companies 'Not a flame thrower' which sold out with 20,000 units sold. He puts his money, heart and soul into everything he does regardless of his detractors. Elon's recent Space X launch cemented him as today's most influential entrepreneur. He really is a real-life Tony Stark.
Thanks to Samuel Kwesi Dontoh, This Is Run Limited!
---
#4- Serial Innovators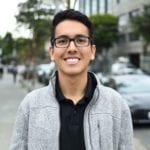 In my opinion, a successful entrepreneur is the one who is a serial innovator. They are known for their drive to continuously improve on current processes and develop new ideas. In fact, this is mostly the reason they plunge into entrepreneurship in the first place. They are not afraid of change and in fact depend on it to improve their leadership qualities and business success ultimately because the entire concept of business is actually about improving services, processes, and products to win customer's trust.
Thanks to Alejandro Rioja
---
#5- Brendon Burchard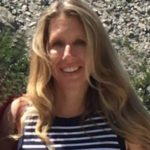 He has high business revenues, and in addition to that, he really is considered in authority in his marketplace. He went from helping business owners build authority to now helping everyone live a more full and joyous life in just a few short years. Brendon also seems to live a full life himself and it sure looks like he finds joy in what he does for a living. He's very animated and seems excited to put his videos together so they're fun to watch! His training is really some of the very best and something to emulate.
Thanks to Lisa Parmley, coursemethod!
---
#6- Jack Ma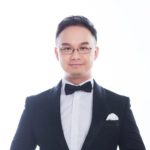 I consider Jack Ma, founder of Alibaba Group, is a successful entrepreneur. He is cool, hardworking and unique in his own way. He doesn't care about the troubles and hurdles that he faces, but he does care about only the facts that he should not give up. He is a perfect example of a person who created himself. He literally started from nowhere, but today his net worth is 48.3 billion USD.
Thanks to CJ Xia, Boster Biological Technology!
---
#7- Sumizeit's founders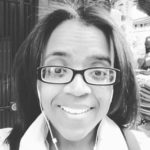 Sumizeit.com provides access to 10min nonfiction book summaries that people can read, listen to, or watch anytime or anywhere on mobile or desktop. The app is incredibly useful to me because it helps me learn new skills and achieve personal growth. Need help managing a team? Sumizeit provides a summary for the books Dare to Lead and The First 90 Days. The book summaries cover topics such as entrepreneurship, leadership, career & success, marketing, sales, management, self-development, communication, and all skills needed to succeed in today's world. Moreover, I admire entrepreneurs who make a significant impact: 80% of Sumizeit users say that the app has changed their lives for the better.
Thanks to Weina Scott, Sumizeit!
---
#8- Dr. Holly Carter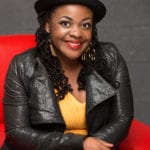 She has been very strategic and successful in merging two unlikely industries, Faith and Entertainment. She has successfully managed Grammy-award winning secular artist, Usher to Grammy-awards winning gospel artist Kierra Sheard. Not only that, but she has also been an Executive Producer for major films. She balances between her work and family.
Thanks to M. Denise Simmons, MD Simmons Production!
---
#9- Richard Branson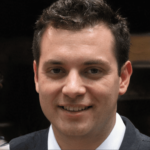 Richard is most successful in my eyes, as he doesn't stop. Whenever something he does starts to become successful, he doesn't bask in the glory, he's always looking for the next thing he can improve, invent or innovate. Most people who can't do, teach, but Richard is both the preacher and the processor. He follows his own advice and you can see through hustle and bustle that your dreams can be achieved. He inspires others to follow their dreams and passions.
Thanks to Lucas Robinson, Crediful!
---
#10- Pooja Kaul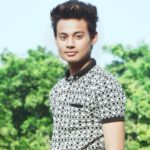 Pooja Kaul is Co-founder of Organiko, an Indian company that utilizes donkey milk. Donkey milk was a famous beauty treatment in ancient Egypt. Organiko aims to help Indian farmers sell donkey milk and teach women in rural areas how to make skincare products from the milk. Pooja won Women Entrepreneur of the Year at the Asiad Literature Summit 2019, and she was also featured on Forbes 30 Under 30 – Asia – Social Entrepreneurs 2020.
Thanks to Aman Saifi, Yoodley!
---
What entrepreneur do you consider to be successful? Why? Tell us in the comments below. Don't forget to join our #IamCEO Community.