Poor performance in business doesn't always imply the failure of a business. It can be an improving point for a business or mark its upward trajectory. Hiring an expert or a coach to walk you through this stage can help you minimize the chances of failure although identifying the problem first can be a great way to create a long-lasting strategy. Whichever path works best for you, improvement should be the ultimate goal.
We asked entrepreneurs and business owners on their best business or entrepreneur turnaround story and here are the responses.
#1- Reed Hastings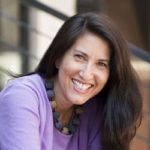 Everyone always talks about Steve Jobs and Apple but my vote now goes to Reed Hastings at Netflix. When it launched in 97 it was a DVD rental business whose only real value proposition was the mail-order element of its operation. Fast forward 20+ years and Netflix has become one of the biggest TV and movie studios in the world, with more subscribers than all the cable TV channels in America combined! First they pivoted from video rentals by mail to smart suggestions by algorithm then they followed by leading the streaming revolution to now global domination. They have thrived through the pandemic and have swept award nominations too trading at >$500/share. Well done Reed!
Thanks to Paige Arnof-Fenn, Mavens & Moguls!
---
#2- Noah Kagan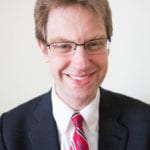 He had the good fortune to be an early employee at Facebook. Unfortunately, he was fired and all of that potential equity disappeared. Years later, he bounced back from that situation has built multiple successful companies including AppSumo – a great place to get deals on software. Noah teaches us that the world is full of business opportunities. If one does not work out, then there are plenty of other great ways to build a business.
Thanks to Bruce Harpham
---
#3- Airbnb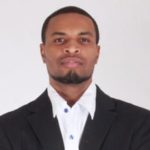 When this platform launched in 2008, they were practically were laughed at and couldn't find investors. The founders eventually created custom cereal boxes to raise funds so they could continue to operate. Within a few months, they raised $30,000 (which was a lot of money for them) and were invited to an incubator for new business owners, where they learned how to run a company. The next year they were able to grow quite a bit and, shortly after that first year, they completely took off. Airbnb has changed the world, created a new business model for many people, and has drastically impacted how people look at properties and the space that they own. Airbnb now makes $2.5 billion in annual revenue. That's quite a turnaround from gaining $30,000 in funding and joining a startup incubator.
Thanks to Donny Gamble, RetirementInvestments.com!
---
#4- My story with a small military contractor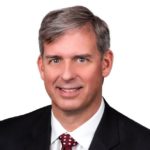 I spend a lot of time in turnarounds. To date, I have been the CEO or other C suite member in over 20 different distressed companies. So I have seen a lot. One of my favorites was a very small military contractor that was liquidating because it lost its trust with its bankers. I was asked to step in to run the company. I jumped in quickly to find out what was killing the company. It was the schedule, or one might say communication around the schedule was the issue. It was the simplest thing, and yet nobody in the company could see how the plant was bottlenecked around one process. So they solved it by each department manager, the sales manager, and the owner running their own schedule and telling the junior employees what to do. They would push more work into the bottleneck straining it further. We got the entire team and plant together and worked out how only one person could plan the facility's work. They could all debate and talk about what was a priority, but only one person could actually schedule the plant. The bottleneck immediately went away, and after some extra hours playing catch up in 60 days, the company started to have its most profitable months in years.
Thanks to Ken Yager, Newpoint Advisors Corporation!
---
#5- Jack Ma founder of Alibaba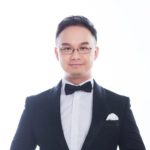 Everyone always talks about Bill Gates or Steve Jobs, but my vote goes to Jack Ma and his company Alibaba. After receiving more than a dozen failure, the owner of the giant e-commerce store, the story of Jack Ma journey to success is so inspiring. In 1999, Alibaba had to face many failures; for the first three years, the company made zero revenue. When Jack Ma set up Alibaba, the economy in China was not developed enough to support the industry of e-commerce, and Jack Ma had to face the resistance at every step. But he never lost hope and determined to start a new business era in China. Alibaba began from the apartment in the beginning, now has a net worth of more than $44 Billion and second to only Walmart in terms of the sales per year.
Thanks to CJ Xia, Boster Biological Technology!
---
#6- Doug Conant, CEO of Campbell's Soup Company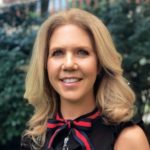 Conant joined the team in 2001, just as sales were declining for the company and its market value was decreasing. Conant, who was previously the president of Nabisco Foods, was able to create a 'TouchPoint Triad' where he used three keynotes — 1. Listen Intently, 2. Frame the Issue, and 3. Advance the Agenda — in order to better understand situations, determine who owns a particular issue and what they are expected to do, and find a way to move things forward in an effective and efficient manner. Conant was also famous for engaging with employees through his handwritten notes. He would write up to 20 notes a day for his team members that celebrated their specific successes. It made team members feel valued for their contributions and motivated to keep working hard and go the distance. Conant wrote more than 30,000 handwritten notes to employees in over 10 years!
Thanks to Deborah Sweeney, MyCorporation.com!
---
#7-Star Wars
I'm a filmmaker, and my favorite rags to riches business story is the story of Star Wars. George Lucas went from studio to studio to pitch "Star Wars" but he was continually turned down, as the studio executives believed that a sci-fi "space opera" would never make the big time. Eventually, 20th Century Fox agreed to back the film, but only because of Lucas' earlier film "American Graffiti". I'm sure the studios who turned down George Lucas, in the beginning, are still kicking themselves.
Thanks to Adam Boster, GreenLitGo!
---
#8-Henry Sy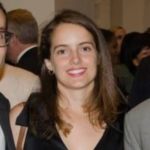 Henry Sy – the man behind the great SM Malls who is widely known in the Philippines. As a toddler, he keeps on dreaming to become a successful entrepreneur someday, and with that dream in mind, he committed himself to hard work that brought him to where he is now. From carrying the goods they sell in a small store of her father until WW2 came with a burned and robbed store. It didn't hinder him to keep his commitment to his goal to succeed, buying lots of odd things and venturing to a business. Commitment is one of the values that could carry you to your goal. Even if you're from the starting line, if you commit to finish the race, you will finish the race successfully.
Thanks to Eliza Nimmich, Tutor The People!
---
#9- Apple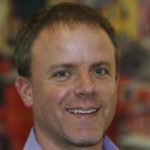 Whenever this conversation comes up, my answer is always Apple. A fledgling tech company in the 1980s upon Steve Jobs' departure, they bounced back big in the late '90s, introducing innovative technology that would eventually become part of the lives of millions around the world. Nowadays, every single country is familiar with Apple products, whether it be the iPhone or the Macbook. For me, it's always compelling to see a company go from the brink of shutting down to being one of the most influential brands in the world.
Thanks to Ben Walker, Transcription Outsourcing!
---
#10- My story in utilizing life force energy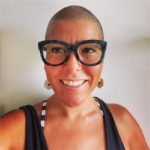 I have been running a PR Firm, Whitegate PRINC since 2007. I started the company when I was 25 years old and had just moved from California to NYC. I was an entrepreneur and I worked long hard hours to build my company. After one year in business, I decided to focus on the pet industry, almost exclusively. I had many phases of the business, working from home, having an office, hiring a team, to moving the business back to a home-based business with freelancers also working from home. Fast forward to 2020, I am now 37 years old and am aware of my gifts to help and heal and shift the world. I am no longer interested in helping big companies (or any companies) make more profit. I am interested in using my life force energy to impact the world positively. I am launching a life coaching business to empower women to follow their path and live in their creative flow. I have known for a few years that I wanted to shift careers and finally, I had the courage to follow the path to right livelihood.
Thanks to Dana Humphrey
---
What has been your favorite business or entrepreneur turnaround story? Tell us in the comments below. Don't forget to join our #IamCEO Community.