Ideas
20 Entrepreneurs Share Their Takeaways from 2020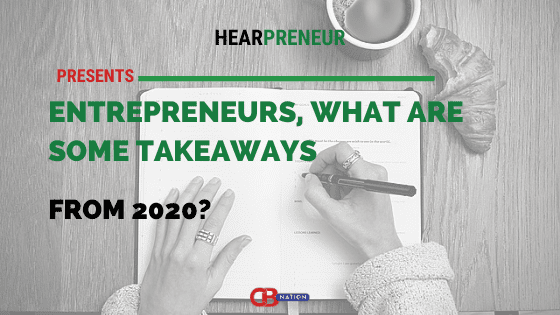 The start and ongoing of a business can be rewarding and exhausting at the same time. Running a business successfully encompasses learning from mistakes that happen along the way which in the end, helps your business to be more strategic and to get back on track. We asked entrepreneurs and business owners about the tough lessons they have learned in 2020.
#1- Balance is key
Balance is fundamental to building a healthy community and managing the challenges that come our way. We have taken time as a community and leadership team to reflect and set short and long-term goals and build programs to support and grow member success over time. Despite the many challenges 2020 has brought, it's been inspiring to see people from all over the world collaborate to share ideas, innovate together and drive forward this new era of design freedom with RISC-V.
Thanks to Calista Redmond, RISC-V!
---
#2- Consider customer feedback/advice
Our relationships with our customers and their trust in our company is our strongest asset. COVID-19 has shown us even more how important customer feedback is to the success of our business. Throughout the different phases of the pandemic, we have spent even more time with our existing customers and actively sought out their advice on how we can make our platform and services better as this distributed work environment continues. So as the pandemic shifts phases, we are best positioned to capture this incoming demand for people who need to figure out a new way to work.
Thanks to Ablorde Ashigbi, 4Degrees!
---
#3- Practice empathy and kindness to all our customers
2020 has been incredibly tough on small business, and incredibly tough on individuals. Our key takeaway from this was to practice empathy and kindness to all our customers. One of our 4 core values is to be kind. Kind to ourselves, kind to others and kind to our environment. Being a CEO and also an advocate for mental health awareness, kindness is the root for every part of my company. More than a word, kindness is something I and my team embrace through every interaction with our customers as well as ourselves. We show kindness through each one of our core values, through finding opportunities for team members to grow and excel, through designing environmentally responsible packaging, working with FSC certified manufacturers, and eliminating the use of plastic in shipping. What I have found is spreading kindness with actionable steps will so often speak much more to a group of people than any words I can say.
Thanks to Bonnie Kuhl, Archer and Olive!
---
#4- Remain productive and invest in yourself or your business
Remaining productive in business can mean that you understand being able to double down on your investments. Even though we are living in what is now the coronavirus, what we have to understand as business owners is that the pandemic could have come in a different form. It could have had another name. Historically, these have been the times where entrepreneurs and business owners have emerged. Some of the greatest companies, businesses, and brands that we are now customers of have been launched during a pandemic or recessions. What I have discovered is that now is the time and this is the place where opportunities live. This is not the time to fold, sit back, and wait for the next moment to come. This is the time for you to make the bold moves, risks, and decisions you need to make to take your business to the next level.
Thanks to J Haleem Washington, J Haleem, LLC!
---
#5- Together we're up to the challenge
While 2021 brought unprecedented challenges, I was moved by the many acts of kindness and ingenuity that continue to help us get through this pandemic. At Buttercloth for example, we pivoted early during the pandemic, hiring out-of-work salon workers to help make fashionable Face Masks which we gave to customers. I have been struck by the sacrifices made by so many of our first-line workers in healthcare and other essential infrastructure. So, while the ever-changing landscape of COVID-19 continues to test us, my biggest takeaway has been that, together, we are up to the challenge.
Thanks to Danh Tran, Buttercloth!
---
#6- Outsourcing is not that big a deal
A few years ago outsourcing resources offshore was all the rage. We dabbled with it and found it more work for management and quality control than the actual potential cost saving. It was a short-lived but necessary experiment. The pandemic changed all that as we were all thrust into working remotely. At Inorbital we've been immersed in web-based project management tools for a several years while all our staff were onsite. As a result the transition to remote was relatively painless but this meant managing every employee as if they are offshore. Well as we ramped up to hire again with our pre-pandemic growth we've now expanded our hiring globally for new employees. So far this has worked out really well with the only caveat being time zones.. However we are finding that offshore resources are keen to work within your time zones even if it is for just meetings. As a result we're planning to continue hiring local and offshore post-pandemic now that tools and security are commonplace and fully adopted.
Thanks to Tony Tullio, Inorbital!
---
#7- Remain flexible and adapt
Something 2020 has taught me is the importance of remaining flexible and rapidly adapting to changing circumstances. There's a lot we haven't been able to control this year, and yet the most important part we can control as business owners and entrepreneurs is our mindset. I realize it may sound trite to "remain flexible" when the macro environment causes some businesses to fold; yet if we can remain flexible long enough to weather the storm eventually this too shall pass.
Thanks to Deeanne Akerson, Kindred Bravely!
---
#8-Stay agile
2020 was a year of many lessons, but if I had to pick one takeaway, it would be the importance of agility. There were many changes throughout the past year, and most required businesses to change the way that they operate over night! This constantly changing environment has been incredibly taxing and so many businesses – but those who were not able to remain agile and change with the environment are those who felt the effects most. Leaders who have the ability to realize the environment is changing and react quickly are the ones who will thrive in; 2020 has taught us that difficult lesson!
Thanks to Jimmy Chebat, ZiZo Technologies, Inc.!
---
#9- Use downtime to think and create
2020 has been a challenging year, but I believe great opportunities come out of difficult times. Entrepreneurs and business owners are ripe to seize the moment to improve and grow when change and challenges happen. I would say one of the greatest takeaways from 2020 is using downtime to think and create. Identify new areas to learn and grow, both personally and professionally. Take a great class to expand your thinking or improve your mindset. Be innovative, aware, and strategic and encourage your team to do so as well.
Thanks to Deborah Sweeney, MyCorporation.com!
---
#10- Focus on savings
While it is important to invest in business expansion, Covid has taught us that investment is also important. So some part of the profit should be saved. It will not only help the company sustain, but will also ensure that you don't lose on good employees just because you can't pay their salaries. Savings can be done in any form or should be invested in a good way. Yes, business expansion is a good investment, but it's not risk-free.
Thanks to Simon Read, PPS Advisory!
---
#11- It's okay to fail
2020 and has taught me that it's ok to fail. Fail a marketing campaign, fail on setting up a new system, fail a new company or idea even! With covid, I have had to become comfortable with failure because it was so inevitable – both in the plans I had set for our business, as well as in my personal life. If anything, before 2020 and covid, sometimes the fear of failure would  drive me to overthink things too much upfront, and you end up making something too perfect. As a result, as a professional, business leader and in our company as a team, we have actually been able to be a lot more productive. Instead of worrying to make something perfect, we got things out quicker, even if there was a chance they'd fail. We've released many more features, more marketing campaigns, and learned and iterated faster. I've tried many more new things personally too, started new hobbies, and worked on new ideas, without worrying that they have to be successful. This means I am doing things that I would have never tried before! Both as a team at our company.
Thanks to Marja Verbon, Jump!
---
#12- The importance of innovation
Quarantine brought many side hustle ideas to people, which means many industries are evolving a lot faster. Chances are, we will see many innovations in the coming year. Innovations are a sign of growth and continuous progression. It keeps you from being stagnant and left behind by peers and competitors. And in this faster-moving world, innovation is more important now than ever.
Thanks to Sam Lowy, Life Insurance Star!
---
#13- Have an extra source of income
One of the business lessons I learned this 2020 is that we always need to have an extra source of income and we must not only rely on one income stream. This is compared to a table with 4 legs. When 1 of the legs is broken, the table may be a bit shaky but it still remains standing. This is how we should be too. Relying on 1 income stream is dangerous because if it is cut off, the whole table will collapse. It is important to have other sources of income and other investments too so that you can still continue to stand up and support yourself if a crisis or an unexpected event occurs.
Thanks to Lewis Keegan, SkillScouter.com!
---
#14- Know when to pivot
It's been an interesting and difficult year for businesses due to restrictions and lockdowns. Being flexible and looking for opportunities to pivot to provide better services to your target market is what I've taken away from 2020. Even in my relatively new business, it's easy to see that this year has changed many different industries and how businesses sell and market their goods/services.
Thanks to Ben McLaughlan, Easy Mode Media!
---
#15- Take risks seriously
2020 has been a year of crisis – both because of the pandemic and the crises that have stemmed out of our response to the pandemic. We have seen that governments, industries, and businesses that took the risks of the pandemic seriously were able to adapt quickly to mitigate those risks; those who didn't take the risks seriously often failed to respond to the crisis in a timely and effective ways with harmful results. As we go into 2021, we need to take risks seriously and do all that we can to mitigate those risks quickly.
Thanks to Helio Fred Garcia, The Logos Consulting Group!
---
#16- Customer relationships really come first
We have been challenged this year in many aspects, but the crucial one being the maintenance of our relationships with clients and customers. With everything shifting to the online sphere, businesses are fighting for attention now more than ever. As such, we have come to realize the importance of keeping your customers engaged amidst these difficult times. It's important to establish meaningful connections and reassure them that your company isn't deaf on the safety measures that need to be done. Entrepreneurs must communicate efficiently because *we want to inspire hope and not strike fear with our content.
Thanks to Alex Thompson, Festoon House!
---
#17- Three lessons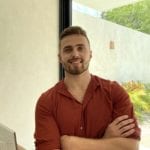 The biggest takeaway from 2020 is to SLOW DOWN, focus on quality and structure in everything I do. I've made a few little mistakes which have caused large problems. It's important to slow down, make decisions wisely and think about the long-term.
Thanks to Jordan Smyth, Gleamin!
---
#18- Importance of budgeting and evaluation of spending
All business owners need to be more conscious of their spending right now and typically marketing budgets are the first to be revised. At Whom Home, I have shifted most of the marketing budget offline and have redistributed the funds towards more traditional marketing, such as direct mail and ads on cable TV. My marketing strategy has shifted since the start of the pandemic and will continue to adjust as the world climate changes throughout the next few months. I have learned not to get caught up on strategies that have worked in the past. I am now able to make decisions quickly and pivot appropriately always considering the fast changing market.
Thanks to Jonathan Bass, Whom Home!
---
#19- Look at setbacks as opportunities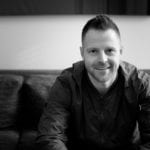 A valuable takeaway from this year as a CEO is to not look at unpredictable situations as setbacks but as opportunities. I believe being forced to adapt as a company can bring growth. When the virus hit, we directed a lot of our focus as a company towards online business. This also developed our support team to remotely focus on online business, especially on the weekends. Guidelines and goals must be established to make this work. If we can measure the results our team gets at home and goals are being met, then the virus does not have to be negative. If we aren't getting results, then our systems need to be improved and we have an opportunity to then make the company better. We built out a community space for our team to work in during the week, but we know we now could go remote at any moment and that makes us stronger as a company.
Thanks to Dr. Livingood
---
#20- Utilize advanced advertising
2020 has been a year of success and fulfilment of great expectations if I'm not speaking ironically but a major take away from this year is tech. The coronavirus pandemic had everyone on lockdown and tech got the 360 admiration turn from all regions in the world. The absolute actual detachment from this present reality got everybody disturbed upstreaming into the web as a break course for weariness consistently. Right now, numerous organizations needed to change their showcasing procedure to zero in on SEO and PPC. Making their brands obvious during the lockdown helped their business as they got new customers post lockdown. The significant takeaway during the current year is to utilize advanced advertising for organizations to have the option to endure the trial of time.
Thanks to Scott Keever, Scott Keever SEO!
---
What are some takeaways from 2020? Tell us your thoughts in the comments below. Don't forget to join our #IamCEO Community.