Storytelling
Founder Creates New Family Traditions With Food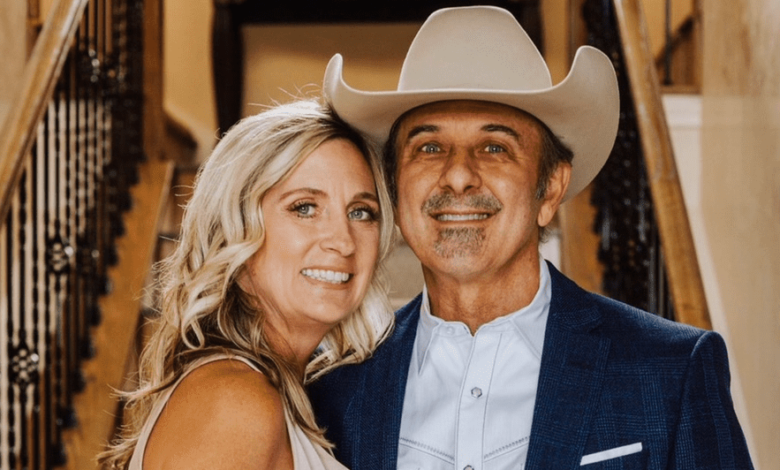 Robbie Shoults is a
nationally recognized personality and third-generation owner of the
Bear Creek Smokehouse
, the 78-year-old popular Texas hotspot. Robbie said, "I work 50-60 hours per week but during the holidays we are open seven days a week, so I work 60-70 hours per week then. Our Shoults' family story is a perfect example of how hard work, family unity, and perseverance pay off. We also strive to give people hope that the American dream can still exist in today's unusual world.
We had a chance to interview Robbie and asked about his story, how he started his business and the future of Bear Creek Smokehouse.
Tell us your story. Why did your family start the business?
Times were tough for my grandparents. They were cotton farmers and knew they had to find another source of income to make ends meet. Introducing the smoked turkey… my granddad began smoking turkeys and personally delivering them to family and friends.  Soon after, they built a small store front called Shoults & Son Poultry and Livestock Farm where they raised turkeys themselves and smoked them right here on family land. The rest is history!
How did your family come up with your business name?
Believe it or not black bears used to roam East Texas. Our land has a small creek named Bear Creek running nearby and the name just stuck.
Tell us about your products and services. How do you help clients?
Our selection of smoked meats have really grown since 1943. We started with smoked turkeys and today we have a wide variety of smoked meats including peppered pork tenderloin, bacon, summer sausage, and hams, just to name a few. Seventy-eight years later and we have grown as a company, adding a General Store to market our products and services. On a daily basis, we are getting to know our in-store customers who visit. Those customers can enjoy lunch while taking in a beautiful view from our dining room. Shoppers from all over the Ark-La-Tex pick up one-of-a-kind gift items, memorabilia, and smoked meats to share with their families. During the holidays, we help customers send out corporate gifts all over the world.
What makes you unique? What is your unique selling proposition (USP)?
We like to think our humble beginnings give us the best customer service. We aren't afraid to roll our sleeves up and get dirty, no matter what title we hold here at Bear Creek. Exceeding expectations, hard work, and kindness can go a long way and we hope that our customers remember us for that.
Where do you see your business in the next 3-5 years?
Over the last few years we have really become a destination. Just this past weekend we had people travel as far as 425 miles to join a Princess Tea Party that we hosted in our Event Center. We want to keep expanding our sources of entertainment here at Bear Creek.  Customers can feed our famous pig, Wilburt, meet Bullseye, our favorite longhorn, mine for gold in our sluice, and coming soon, we will have a hayride wagon. We hope to create memorable experiences that customers remember forever and look forward to their next trip back.
Any advice you would give to entrepreneurs and business owners?
As a business owner I can tell you personally how much blood, sweat, and tears go into seeing your dreams come to fruition. We persevered through a lot of situations where we really did not know if we were going to make it but keeping our faith through it all has kept the doors open. Our family motto, "Food, Family, and Faith" has kept the business going and the family strong.
What is your favorite business quote and why?
People do not buy goods and services. They buy relations, stories, and magic.
What have been some of your achievements that you are most proud of? Why?
In 2017 I had a vision of building a new General Store that would house unique gifts, smoked meats, and offer a place to host events. I am notorious for jotting ideas on napkins and paper sacks. That paper napkin stuck with me and as more ideas stemmed from that original thought, I knew it was something I needed to bring to life. In November 2018, that concept was a reality as we opened the doors to our 10,000 square foot General Store. A year and a half later, we could see that we needed to expand with our growing business. In September of 2020, we opened our new event center that can host up to 300 guests for weddings, corporate parties, and special events. Included in that additional 6,600 square feet is a pit room where customers can enjoy authentic Texas BBQ on Saturdays served right off of our 20' smoker! Today we have a 16,600 square foot building that has grown to be a day trip for some folks as they take in all that we have to offer.
Anything else additional you want to tell our readers?
If you're ever in our area stop by and let us treat you like family!

Facebook: www.facebook.com/BearCreekSmokehouse
Twitter: https://twitter.com/BearCreekSH
Instagram: www.instagram.com/bearcreeksmokehouse
Pinterest: www.pinterest.com/bearcreeksh/
YouTube: www.youtube.com/channel/UCk5gjcxJYTWvDXc9Ok4_zBA
Online Store: www.bearcreeksmokehouse.com/products