Being in love is great. Being in love with your business, when you're an entrepreneur, is even better. Waking up each morning knowing you are getting to do exactly what you love is more than most people could ever say about any "job" they have had. Although there are days when tossing in your hat seems like a viable option, remembering how much you love your "job" can quickly snap an entrepreneur out of that mentality. Different business owners also have different reasons why they love their business. It might be the products or the customers they deal with, or it could even be the fact that they are the ones in charge of it all. The reasons are as varied as the businesses themselves.
We asked some entrepreneurs what they loved about "being their own boss."
#1- Connecting with the community
I love that being an entrepreneur allows you to connect with your community in unique and impactful ways. When the pandemic began, our company committed to donate 10,000 slices of pizza to students. We later expanded that initiative to include first responders, medical staff, and men, women, and children who were food insecure. After that, we turned our attention to helping animals and partnered with the Humane Society to help market their pets available for adoption on our pizza boxes. To sweeten the deal, we gave away a year of free pizza to anyone that adopted. We are always looking for new and interesting ways to connect without community and will continue to do so!
Thanks to John Stetson, Stoner's Pizza Joint!
---
#2- Giving back and empowering other veterans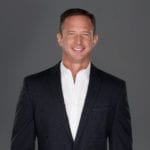 The success of entrepreneurship allows you to give back in meaningful and impactful ways. I've been able to start my own non-profit, where we help active-duty servicemen and women transition to civilian life and get the mental health services that need. We act as a resource providing information and also guiding veterans to programs and services to meets their needs. I went through my own set of challenges and was one of the lucky ones that came out stronger on the other side. So being able to give back and empower other veterans is an honor and a privilege.
Thanks to E. Matthew 'Whiz' Buckley, OPGUN Fighter Foundation!
---
#3- It's a thrill
Early mornings & late nights are only the beginning. The most exhilarating aspect of this lifestyle is truly the fact that anything can happen at any given time. One day lead flow is pouring in and the next day, your ads campaign has an issue. The idea for me is that once you put your foot on the gas, you really can't pick it back up. Always moving forward to becoming better is the motivation that keeps me going.
Thanks to Ben Hochheiser
---
#4- Two things
I love the fact that being an entrepreneur pushes me to stay innovative and challenges my abilities. Investing, creating and building businesses can often create the necessity of staying ahead of the curve. You need to know what's going on at all times and how you can improve your processes and business processes to ensure that they're the best they can be. Through this necessity, I found that I love the R&D side of business, I'm able to
create new service types, develop unique tool and platforms and even redesign the way that we work in order to be a lot more effective. In short, I love a new challenge and becoming an entrepreneur has helped me to gain access to a plethora of new challenges that I can help to overcome. It's this problem solving that never really stops because we live in a world of everchanging technology and so we're afforded the opportunity to adapt with it!
Thanks to Andy King, Jamjar!
---
#5- I can work from anywhere
My wife and I have relocated a lot for her work and finding a steady job each time was a challenge and made the decision to relocate a hard one. Now being an entrepreneur we can go anywhere her career takes her because I am now location independent and I'll never give that up. It's life changing and makes tough decisions a lot easier.
Thanks to John Murphy, eBike Generation!
---
#6- The impact that I can have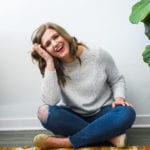 In working for big organizations, it can feel like we're a cog in the machine. We miss out on seeing the impact our work has and sometimes the work we do is for a mission we don't believe in. Being in business for myself, I get to do work that is aligned with my values and get to directly work with people to bring my mission to life. And it's really fun to hire a team who also believe in the mission and the impact we have to join me and help me create a larger impact. As tough as entrepreneurship can be sometimes, my mission keeps me going.
Thanks to Megan K Baker, Meg K and Co!
---
#7- To make my goals possible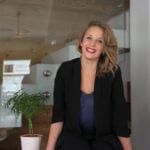 I have big goals. I want to change the world and being an entrepreneur he's make this possible. After spending time in India in 2015 I realised that I wanted to do something to help the women and children out there. Knowing that it was going to be difficult saving enough money to make a difference whilst trying to climb the corporate ladder I decided to start my own business and become in control of how much I earn. I moved to the mountains, took a job in hospitality to get me by whilst doing my research and then last year I made the leap to entrepreneurship. Being in control of how much I earn and being in control of where our company profit goes means that I am now on track to having 10 safe houses built across India by 2025. Without starting my own business this wouldn't have been possible.
Thanks to Vanessa Smith, Mountain Weddings!
---
#8- Making stuff happen
Making stuff happen while making most of it up as you go on. It's building your own rules and not doing things the exact way they've been done just because it's the way they've done it. It's building something enduring that makes a real difference to people. It's about making things done not by urging people to believe in you, but by encouraging them to believe in themselves- that they're directly accountable for fulfilling the shared idea for success. And it's about finding the desire that drives you to get up every morning elated about each new moment's potential to push yourself, learning something new, and building something that feels great.
Thanks to Damien Knight, Workever!
---
#9- Rewarding Work
Being an entrepreneur is a rewarding experience because you get to build something from the ground up and see it develop. Entrepreneurship has given me a unique perspective on the value of believing in myself and the importance of perseverance. Working on business ventures and inventions keeps me innovative and inspired to make more. The financial benefits of owning a company can be tempting, but a person's desire for compensation can only take them so far. If you're starting a new company, you'll need to find a deeper purpose in your goal that goes beyond a paycheck and embrace that passion in order to make real progress. It's a matter of momentum, just like anything else in existence. The toughest part is getting started, but once you do, the job becomes a reward in and of itself.
Thanks to Yvonne Chavez, Painting Kits!
---
#10- Being in charge
To me, being an entrepreneur means being the captain of my own ship. No longer am I just a passenger on someone else's ship; I am in charge of my own path, my own choices, and my own outcomes. I love the freedom I have as an entrepreneur – to set goals, start projects, and plan my own days in exactly the way I want. Of course, there is the obvious pressure of everything riding on me; this is MY business and its success (or failure) is determined by me. But with risk comes great reward, and that pressure is an excellent motivator. Some people like the "safety" of working for someone else, and being able to clock in and clock out, leaving work at the door. My entrepreneur soul needs something different. Instead of "safety" and mundane, my entrepreneur soul craves freedom, choice, passion, and motivation.
Thanks to Laura Radniecki
---
#11- The flexibility and freedom it affords me
If I need to take some time off or work from home, I can do so. If a friend, wants to go for a coffee then I can put down my work and go. Before I started my business, I was working as a doctor working crazy hours on an anti-social rota. Therefore having the freedom to say yes is a real privilege for me as an entrepreneur. Now I set my own deadlines and goals and I can adjust them when I need to. Being an entrepreneur does sometimes requires working long hours, especially initially. But at least I can choose when those hours are!
Thanks to Leanne Scott, Passive Income Superstars!
---
#12- Being able to live in the moment
What I love about being an entrepreneur is the freedom it offers me to make my own decisions, living and dying by them. Oftentimes as an entrepreneur, you are faced with critical business decisions that are entirely up to you to resolve. There is no time for bureaucratic debates or meetings, you just simply have to go with your instinct and intuition to make the right choice. Whether it's the right or the wrong choice, I love the thrill of being an entrepreneur and the moments where a good or bad decision, or negotiation, can change the course of the business for the better or the worst in an instant.
Thanks to Igor Tkach, DAXX!
---
#13- I learn something new every single day
I love learning so it's perfect for me but, even if I didn't, I literally don't have a choice but to constantly learn if I want to stay relevant, particularly being in the tech sector. It could be about virtual reality or other cutting edge media technology that I work with; or maybe it's about the subject matter of the media content I'm creating for clients; or perhaps it's about growing and scaling my business – there is always more to learn and more room to grow.
Thanks to Emma Mankey Hidem, SunnysideVR!
---
#14- Continuous Innovation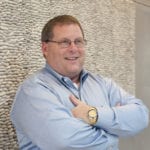 Leading a company is not just about managing your people, selling products and day-to-day operations. One of the best parts of entrepreneurship is the ability to be creative and come up with new ideas. Our company is not bound by restrictions, which allows us to innovate from within. What I love most about being an entrepreneur is having the ability to dream, invent and contribute to innovation in very tangible ways."
Thanks to Dean Guida, Infragistics!
---
#15- Being able to create jobs
I have been an entrepreneur for over two decades. When I started, I started all alone. Two years later I was able to hire my first employee, then the second, the third and it went on. Today my company stands 750+ strong digital minds working relentlessly with one goal in mind, creating that delight factor for our customers. That is the best thing about being an entrepreneur, I am able to create jobs, jobs that matter. Our organisation does not look for college rankings when hiring, we look for young minds with a zeal to innovate, to do something unique, to deliver excellence. That's where we stand out.
Thanks to Abhishek Rungta, INT. (Indus Net Technologies)!
---
#16- Creating and executing the visions of our company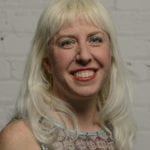 It's a joy to watch the vision turn into people enjoying nature and being outside. Valuing mental health is the core of what we do, from supporting the work/life balance of our employees to creating experiences for our customers to have a fun, safe, affordable day on the river. There's nothing like the feeling of all the hard work coming together to give people lasting memories of their time with us in nature.
Thanks to Annie Klaver, River Queen Voyages!
---
#17- Opportunity to learn
As an employee in a company where you are working for someone else, more often than not, you have a specific job role that highlights the areas of the business that you are generally expected to focus on. One thing that I love about being an entrepreneur is the fact that it constantly gives me the opportunity to learn across disciplines and areas of the business. Since starting my website last summer, I have had to become familiar with how to successfully navigate many different pieces of my small business puzzle: website management, social media creation, event planning, partnerships, and email marketing, just to name a few. I certainly can appreciate the stability of logging onto work and having a set of predictable and targeted tasks to work on. However, being an entrepreneur has brought me outside of my comfort zone in terms of having to learn about different areas of the business, while of course, allowing me to hone in on my time management and prioritization skills.
Thanks to Ayden Berkey, Access Scholarships!
---
#18- Allows me to follow my passion with no limits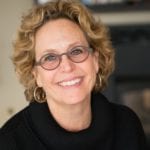 I became an entrepreneur when I identified an opportunity to change the world that required innovation, energy and a burning desire to do it. Being an entrepreneur allows me to pursue a mission-driven business with all of the experience and insight I gained while working in a more traditional corporate structure. I love being my own boss because it enables me to dedicate time and resources to driving my business in ways that are flexible, collaborative and not tightly bound to an existing model. Entrepreneurship is often equated with creativity, but for me, it is truly the drive to succeed, tenacity, and stamina that makes an entrepreneur. I wake up energized every day with the mission to inspire my team and customers to change culture. There is no other job in the world like this!
Thanks to Kate Isler, TheWMarketplace!
---
#19- Ability to share my Indian culture
What I love most about being an entrepreneur is the ability it provides me to share my Indian culture through the products we create at WOW Skin Science. I co-founded WOW Skin Science along with my brother and another brother duo in 2013 in India. We wanted to be the first Indian beauty/wellness brand to go truly global. India has been known for 1000's of years for health and beauty routines/ideas like Ayurveda/Yoga, which have derived inspiration from Nature. We felt that we should be the brand to share this wealth of knowledge from India with the world.
Thanks to Ashwin Sokke, WOW Skin Science!
---
#20- Living a different life
I always wanted to live by the beach and starting my own business let me do it! Things like afternoon naps, brunch with friends or 4 day weekends aren't really something you can do when you want if you work for someone else. Now that I'm my own boss, my life looks completely different. I'm happy and get to continue doing what makes me happy thus making me a better employee!
Thanks to Felly Day, Felly Day VA!
---
#21- Setting an example for my children
What I love about being an entrepreneur is that I'm able to set an example for my children that they really can accomplish anything in life they set out to achieve. Being a stay-at-home mom was always my dream, but also having a successful career was another goal of mine. Being an entrepreneur has allowed me to live out both of those dreams. All while showing my kiddos, at a young age, that they can do the same one day if they wish too!
Thanks to Karissa Whitman, Mom After Baby!
---
#22- The endless possibilities
I have complete control to create a life that I love, whether that means implementing a new, exciting project in one of my businesses or taking a Tuesday afternoon to spend time with a loved one. It means I am in charge of how much I make, how much I work, and most importantly how many people's lives I can bring value to.
Thanks to Amy Cattaneo
---
What do you love about being an entrepreneur? Tell us in the comments below. Don't forget to join our #IamCEO Community.