In our societies and business, there're leaders who have demonstrated exceptionalities personalities and traits.
Some of them alive and who continue to do great things while others we only read about them.
We asked entrepreneurs and business owners their inspirational leaders and here's what they had to say;
#1- Winston Churchill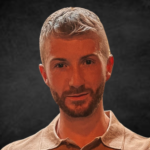 Winston Churchill was a servant leader. In England, his legacy lives on to this day and resonates internationally. Although he was before my time, I respect and admire him. He proceeded whether the path was certain or dangerous and was persuasive, rather than manipulative. As a servant leader, he was a great listener above all else and used the information to best tackle the situation he faced. Instilling great communication, he inspired others to be their best selves and possessed great intuition.
Thanks to Dan Potter, CRAFTD!
---
#2-Jennifer Allwood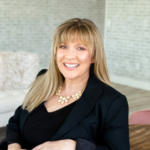 The leader I look up to is Jennifer Allwood, entrepreneur and author of Fear Is Not the Boss of You. Jennifer became a successful entrepreneur after pivoting from a corporate job then pivoting again. She is a creative at heart and has turned her creative abilities into a thriving business. Jennifer puts her family first and relies on her faith to guide her in her business.
Thanks to Andrea McFarland, 61 Marketing!
---
#3- Ava DuVernay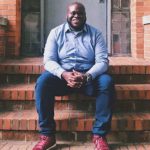 I look up to many people for inspiration, but lately, filmmaker Ava DuVernay has been at the top of my list. She's a creative powerhouse who boldly breaks barriers with her brilliant movies and television shows. She continually proves that you can be successful and creative without sacrificing or compromising on the business aspects of your work. When I need a boost of motivation, her interviews and speeches on YouTube deliver the goods.
Thanks to Anthony Frasier, ABF Creative!
---
#4- Evan Bailyn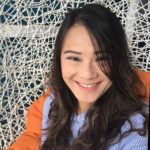 A Google expert, entrepreneur, and international bestselling author, Evan Bailyn has achieved great heights of success in his career. He is also the founder of the US's largest SEO company. He believes in generating timeless content and delivers the best you can find. His intelligent insights on customer problems are bound to solve the issues. His company offers the most creative optimization. His abilities to anticipate the algorithm changes and work around them are simply amazing. His strategized and exceptional content has always gained momentum for the websites. Such qualities make him an inspiring figure among business marketing leaders.
Thanks to Hilda Wong, Content Dog!
---
#5- Warren Buffett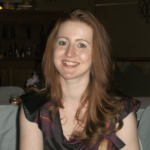 A leader I look up to is one of the most successful investors of all time, Warren Buffett. He is a brilliant businessman with a great reputation. I look up to him largely because of his philanthropic efforts. He has pledged to donate 99% of his wealth and has already given over $34 billion to charitable causes. He still lives in the same house he purchased in the 1950's for around $30,000. I met Mr. Buffett once when I worked for one of his companies about 15 years ago and he was funny, kind, and extremely down-to-earth. I think there is no better combination than working hard for what you have and helping those in need while staying humble.
Thanks to Alice Anderson, How She Golfs!
---
#6- Sir Richard Branson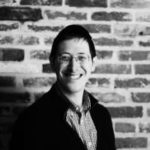 He's a good role model when it comes to working with a team. He dives deep into the dynamics of team cohesion and makes everyone accountable for their contributions. I've patterned my management style from his way of leading people. When he said, Train people well enough so they can leave, treat them well enough so they don't want to, this made me realize the importance of investing in people and making them a priority.
Thanks to Michael Hammelburger, The Bottom Line Group!
---
#7- Ms. Oprah Winfrey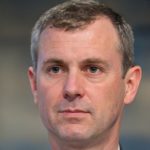 Ms. Oprah Winfrey is a leader I admire. She is energizing, caring, forthright, and fearless. Many refer to her as a transformational and compelling leader because she instills a sense of purpose and mission in her supporters, encourages intelligence in problem-solving, and provides personal attention and coaching. In addition, Oprah's colleagues compliment her as a leader and mentor because she is enthusiastic about helping others. And get to where she is now, she worked hard and took advantage of every opportunity that came her way.
Thanks to Charles McMillan, Stand With Main Street!
---
#8- Jack Ma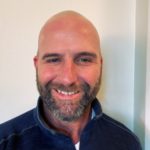 The leader I admire and look up to the most is Jack Ma. His story is one of humble beginnings. He was rejected from university three times and applied to more than thirty jobs before he founded Ten Cent which is one of the largest and most successful Internet companies in the world today. Jack Ma's story shows that hard work and perseverance pay off in the long run.
Thanks to Tim Mitchum, WINPRO Pet!
---
#9- Bill Gates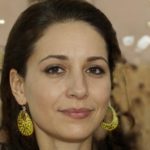 Great leaders are crucial to the success of a team or an organization. Because they are the ones who keep their people's focus on their vision, and they are the ones who ensure that everyone stays on the same page. I think what makes a true and great leader is the ability to empower their people. As a founder myself, I look up to leaders who know how to effectively influence their people and inspire and motivate them. And one leader that I admire is Bill Gates, one of the founders of Microsoft. Gates has talked about and highlighted the importance of balancing autonomy with support. And he has emphasized the value of empowering employees and keeping them committed.
Thanks to Michelle Devani, lovedevani!
---
#10- Mark Zuckerberg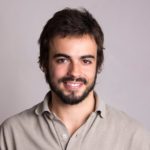 Since I've started my business, I've been following Mark Zuckerberg and the reason being is that he never chased money, it came to him as a buy product and I think this exactly is the mantra for success, If you work hard towards something, you'll get rich eventually. Mark Zuckerberg never seemed to acquire wealth. Here's what he said once: "My goal was never to just create a company. A lot of people misinterpret that as if I don't care about revenue or profit or any of those things. But what not being 'just a company means to me is building something that actually makes a really big change in the world. "So what does it mean? Money comes as a by-product. Don't chase money, instead, focus on creating an amazing product (or service) that improves the lives of others. Then, you'll eventually make money just like Mark Zuckerberg.
Thanks to Diego Cardini, The Drum Ninja!
---
#11- Andrew Yang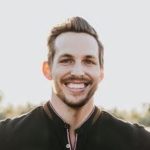 I think integrity is the most necessary, the most required and the most respected quality in leaders and I think one of the best examples of integrity that I have seen in political leadership in recent years is former U.S. presidential candidate Andrew Yang. Yang's commitment to making life better for people informs both his entrepreneurial work, his run for President and now his run for Mayor of New York City. People frequently lamented that this integrity is what ultimately sunk his chances as a presidential candidate because he was unwilling to play dirty, but it is what I most admired and continue to admire in him as a leader.
Thanks to Brett Welker, Crush the GRE Test!
---
#12-Elon Musk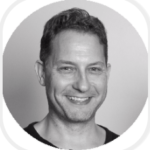 My favorite leader of all time has to be Elon Musk and the reasons are unlimited. Elon Musk is a multi-talented entrepreneur who co-founded PayPal, the well-known online payment system. He is the founder, CEO, and lead designer of SpaceX, as well as the co-founder, CEO, and product architect of Tesla and the creator of The Boring Company. The best thing I love about him is that he is not afraid to take risks, and the aspect of his life has made him who he is today (One of the richest people in the world).
Thanks to Matt Weidle, Buyer's Guide!
---
#13- Gary Vaynerchuck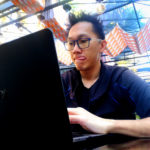 Gary Vaynerchuck is a business leader that I have looked up to for his mindset of abundance and gratitude. A mindset of abundance comes with a perspective that focuses on collaboration and giving value, rather than competition and gains. There is sufficient for everyone, and working together achieves more than just competing. This approach has created much more business opportunities and less fear of action. A mindset of gratitude is one that I constantly practice and it brings a lot more positivity and helps in overcoming stumbles in both life and business.
Thanks to Rax Suen, Nomadsunveiled!
---
#14- Steve Jobs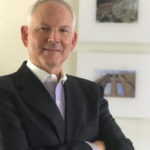 Was he a perfect person? Of course not. But from the time he was a teenager, he had a drive for success inside of him that few people can maintain for a week; yet, he maintained it his entire life. He was a perfectionist who demanded the very best from both his products and the people who helped create and design them. Jobs was not a computer engineer and he did not attend an Ivy League school. In fact, he was a college dropout who was so focused on his vision of changing the world that even school was a cumbersome burden to him. Where others saw limitations and obstacles, Jobs saw ideas and opportunities. His prolific work turned the entire technology industry upside down- from the iconic Apple II and Macintosh computers to the iPod that changed how we consume music to the iPhone that's probably on your desk right now. Every executive has visions for the future. Steve was just able to execute them one-by-one. There will never be another Steve Jobs. And I miss him every day.
Thanks to Phil Crippen, John Adams IT!
---
#15- Mark Dyne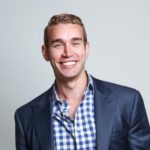 I look up to my mentor, Mark Dyne. Mark is a billionaire tech investor and entrepreneur who helped guide Skype in its early days. Mark was also previously the CEO and Chairman of Virgin Interactive and the CEO of Sega Gaming Technologies, among other roles. I feel very lucky to call Mark my mentor and to learn from him as I follow my own journey through entrepreneurship.
Thanks to Vincent Bradley, Proper Wild!
---
#16- Abraham Lincoln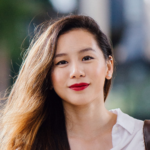 I always look up to Abraham Lincoln for his leadership. His confidence and ability made his former enemies be his trusted advisors later on. I admire his strong principles and sense of responsibility which I believe a business owner and a good leader should have. Being trustworthy will make our employees follow us where we head. Leading a country is no different from leading a small group of people – our integrity and principles can impact them and the whole organization.
Thanks to Lynda Le, Polish Perfect!
---
#17- Alan Mulally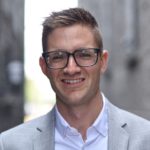 A couple of names come to my mind, but I admire Alan Mulally's leadership the most. He has led not only Ford but possibly the entire auto industry during an uncertain time. And his secret was creating a transparent and open company culture. I believe that everyone has had their fair share of internal meetings where executives regularly looked for vulnerability among their peers. I know I have, as some of them engage self-preservation over collaboration quite often. Mulally was one of few CEOs who changed all that. His executive meetings became a safe environment where teammates could share data without blame, advance collaboration, and set the stage for innovation success. Following Mulally's journey has inspired me to strive for his level of positive thinking. Even in the worst moments at Ford, he approached every problem believing that a better solution was possible. While some of us are born optimists, others need to find strategic tools for positive thinking leadership. Thanks to Mulally, I've found mine – belief in the process and planning rather than stating the problem.
Thanks to Jake Jorgovan, Lead Cookie!
---
#18- Naomi Osaka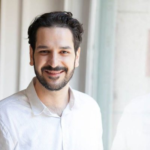 Recently I was very impressed with Naomi Osaka. Leadership is about envisioning a future you'd like to see, inspiring people to pursue that future with you, then marshalling the resources needed to make it a reality. Through vulnerability, self-awareness, and a call to action, she made a commitment to work with WTA officials to improve conditions for the players, the press, and the fans. That is a lesson in leadership for me and
for every CEO.
Thanks to Joaquín Roca, Minerva!
---
#19- Marc Benioff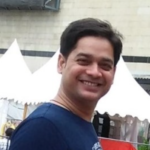 Marc Benioff is by far the most challenging leader I've been looking up to, and for many years now. I appreciate his talent-centric employees are productive. He believes in his company and what it's seeking to earn then this will convert into the customer skill, product progress and every other step along the trend. Make sure that you have short-term and long-term incentives in place to encourage the best out of your employees. Don't forget that appreciating and boosting your team costs nothing, but it does pay off! He hopes these business tips are profitable. Appoint one to achieve this week and start raising positive momentum that could establish your future.
Thanks to Brack Nelson, Incrementors!
---
#20- Rachel Hollis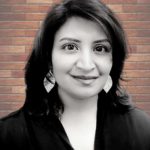 Rachel Hollis is a CEO and a mother like me whom I look up to. She has been supporting women with postpartum depression and self insecurity. Her goals in life are convincing them to be confident and be the best version of themselves plus validating their feelings. Rachel has experienced many things, from online detractors up to getting a divorce and being a single mom of four. Still, she did not give up and continued to be an inspiration to every mom leader, which helps us to stand still despite the hardships and trials we encounter during our life's journey.
Thanks to Jaya Aiyar, Créatif and Créatif Franchise!
---
#21- Reed Hastings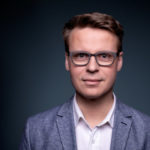 Great leadership is the secret to successful companies, great leaders can innovate and encourage a company's growth. Challenges are commonplace when a leader wants to pursue their dreams. As the CEO of my company, I find leaders who are innovative and unafraid to take risks. I admire Reed Hastings for transforming digital entertainment into what it is today. Under Reed Hastings, Netflix has progressed to exceptional heights and continues to enjoy more than 207.64 million paid subscribers. But it doesn't stop there, Hastings continues to make use of his influence by promoting reforms and changes in the California State Board of Education, paving the way for future entrepreneurs.
Thanks to Martin Luenendonk, FounderJar!
---
What leader do you look up to and why? Tell us in the comments below. Don't forget to join our #IamCEO Community.