Being in love is great. Being in love with your business, when you're an entrepreneur, is even better. Waking up each morning knowing you are getting to do exactly what you love is more than most people could ever say about any "job" they have had. Although there are days when tossing in your hat seems like a viable option, remembering how much you love your "job" can quickly snap an entrepreneur out of that mentality. Different business owners also have different reasons why they love their business. It might be the products or the customers they deal with, or it could even be the fact that they are the ones in charge of it all. The reasons are as varied as the businesses themselves.
We asked some entrepreneurs what they loved about "being their own boss."
#1- Choosing the clients I work with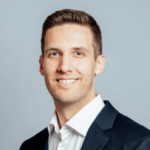 There's all sorts of freedoms that come with entrepreneurship, more so than with employment. But for me, the biggest freedom isn't in the hours I work, but in choosing the clients I work with. When you're employed, new contracts will often land on your desk and it's your job just to take. Not all employees get to make the decision about turning the wrong sort of work away. But I get to choose the clients I work with which feels like an incredible privilege. It means I get to work with the sort of people I know I can do the best job for and who I know there's going to be a fit with. In turn, that means that my quality of work is better, that my clients are getting better service and that ultimately, we're all happier. Life's too short to force working relationships where there's not a natural fit!
Thanks to Alan Harder
---
#2- Providing opportunities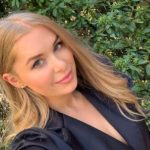 If you're willing to put the work in to not only start a business, but keep it going, you'll find that you can create so many opportunities for not just yourself but other people as well. You know that feeling you get when someone gives you the break you need, that raise you asked for, that opportunity that you've been wishing for? The only thing better than getting that from someone, is being the person who gives that to someone else.
Thanks to Ashley Schuh, Blink Beauty Bar!
---
#3- I'd not have it any other way!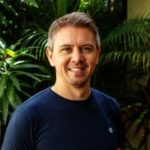 Being an entrepreneur is an amazing adventure, it has its ups and downs like any role, but being able to create something from scratch, to take an idea, YOUR idea, and then seeing it to the point to where it either succeeds or not is an amazing experience. Not everything is going to succeed and you need to understand this, it's like riding a bike, you are going to fall off, no matter how pro you are, but keep on peddling, going forward and you will succeed. Being an entrepreneur is to play in nobody else's sandbox but your own! You create the limitations!
Thanks to Richard Bexon, Namu Travel Group!
---
#4- Taking pride from what I've created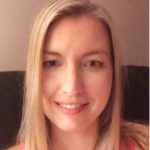 When you're a woman and an entrepreneur, you have to make a lot of compromises from being labeled as not a corporate just because you are not from their gender, and later also the hardships of being an entrepreneur as being a lady entrepreneur is not for the faint-hearted. However, if you offer everything you have and succeed, you will be rewarded with a sense of pride that you will never have as a cog in a large business. Nothing compares to achieving success in something you've developed.
Thanks to Naomi Bishop, Surfky!
---
#5- I can blame myself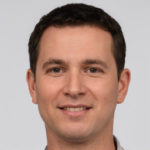 Being a business owner It's fantastic to be totally accountable for the outcomes you offer to your clients if you believe in yourself. When everything rests on your shoulders, the fate of your company is in your control. On the other side (of course), if you fail, you are solely responsible for your failure.
Thanks to Jeff Cooper, Messagely!
---
#6- Two things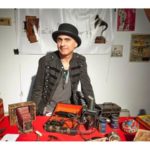 I founded and curate the Museum of Interesting Things for the last 12 years and I like to say to new entrepreneurs and to people I teach that there are 2 things that got me into being an entrepreneur, a passion for something and bad bosses! It is wonderful to be able to, as they say, be the change you wish to see in the world. I love that feeling of dealing with people and they get excited over something you created and enjoy it. When people experience what you do and it makes them feel good and even inspires them to do something they love then you are doing it right. Continue!
Thanks to Denny Daniel, Museum of Interesting Things!
---
#7- It's more rewarding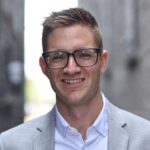 There are many reasons why I enjoy being an entrepreneur, but I think they are all a result of self-actualization. Entrepreneurship teaches you the limits of what you can and cannot do. There's nothing like jumping in the deep end to learn how to swim. At the least – it's more rewarding than a traditional job. You can pick your field, industry, the people you serve and work towards goals that you ultimately set. It's liberating and empowering. Even though it's more work (from my experience), it ends up being far more satisfying. You get the opportunity to discover how creative and determined you are in solving and exploiting the problems you encounter as you build your business. And, in the end, you are entirely responsible for your success, but also your failure. There's one more thing, and perhaps it sounds odd, but I love compensating other people for excellent work. As a CEO and founder, I work with employees, contract individuals, and other business owners who are genuinely stellar, and I love being part of the small business dream.
Thanks to Jake Jorgovan, Lead Cookie!
---
#8- Satisfaction of being in charge of my own future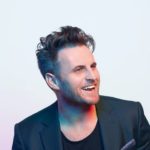 The thrill of having control over your own destiny. This is something I can't emphasize enough. On the negative, there is no one to blame when things don't go as planned which is why I feel entrepreneurship is a true reality check. On the plus side, you accomplished something when things go well or you make progress. It was made by you. Despite the odds being stacked against you, you learned the full range of abilities required to run a business and developed something. It's similar to when you solved a computer problem without the help of anyone else. There is an extraordinary sense of accomplishment that may take months if not years of hardship worthwhile.
Thanks to Sam Browne, Find a Band!
---
#9- I have power over my own fate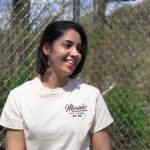 I'm not dependent on a manager to see my worth, I'm not beholden to a company and their promotion schedule, there are no politics, no bureaucracy. I can make the moves I want to make, act on the decisions I feel are right for my company. I control how and when and where I want my company to grow, what I want it to be and who I want to be as it's CEO.
Thanks to Brittany Pogue-Mohammed, Mosaic the Label!
---
#10- Ability to impact and create change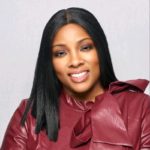 I love being an entrepreneur , because I have the ability to impact my community and create change. Through my non-profit Women Of Integrity Inc., our mission is to educate and empower women of all ages & ethnicities. I enjoy giving back and being of service. Through our various community outreach events , volunteering, and mentorship we are able to make a difference in the girls' lives that we work with. It has been a blessing serving my community and has helped make me a better person.
Thanks to Shantay Carter, Women Of Integrity Inc.!
---
#11-Ability to help people in a unique way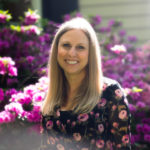 If I have a client who needs something, I don't need to ask for approval or go through a large process. I can create it and share it with clients quickly. I'm able to see what people need and respond fast. For example, during the pandemic, I didn't waste time discussing with anyone else what clients needed. I just jumped in the deep end and made it for them. Being nimble and flexible is a great way to meet clients where they are and best serve them…QUICKLY! Helping others and seeing them transform is what I love most!
Thanks to Sarah Ohanesian, SO Productive!
---
#12- Satisfying consumer needs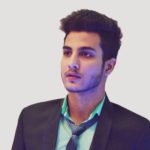 You solved a client's need by being a business and if you aren't satisfying a consumer need and are merely working on a concept, you aren't a business owner you are a hobby owner. One of the most thrilling moments is when a client purchases your solution. It's a day when someone tells you that you're making a difference in their lives. The feeling of fulfillment is incredible. It's all too simple to merely fit into the system in the workplace. It's nearly hard to hide in a corner in entrepreneurship so you can proudly say I did it when things go well.
Thanks to Rameez Usmani, Code Signing Store!
---
#13- Independence!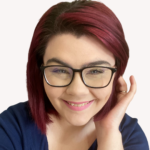 I think I've always been an entrepreneur at heart. What's shaped me over the years are uncertainty and tragedy. I was a senior in high school when the housing crash imploded the stock market. So many of my friends and neighbors suffered. The Internet wasn't as robust or developed as it is today. Back when I still clocked into corporate each day, I'd always cringe. I've always resisted the idea that it was a company or other people who decided my worth (and whether I got to eat and have a roof over my head). I like that I get to decide when and how much I work (and for how much) as well as with who I work.
Thanks to Aubrey McShan, Boss Saga!
---
#14- The opportunity to be creative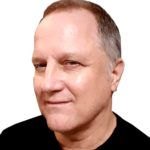 Whether it's coming up with better titles for my articles, finding new ways to package my knowledge into online courses, or building new relationships with other business owners, running an online business is endlessly creative. That's what I love about it – I can't imagine going back to the 9-to-5 I used to have.
Thanks to Rob Powell, Rob Powell Biz Blog!
---
#15- Freedom to dream big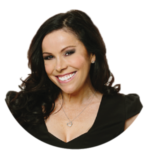 There's no doubt that being an entrepreneur isn't for everyone but I wouldn't have it any other way. For me one of the most rewarding parts of being an entrepreneur is the freedom to dream big and bring that dream to life and most importantly seeing its impact on others. As human beings relationships are everything. We're prewired to connect and yet so many of us leave our relationships to take care of themselves and that can play havoc on our mental, emotional and physical wellbeing and our performance. Nothing beats the feeling of getting feedback about how your business has helped someone save their relationship, learn to accept themselves or put themselves out there after loss. The path of an entrepreneur is filled with challenges and a million reasons to give up when times are tough. Your "why" is what makes it all worthwhile. Mine is connection and LOVE, it's what makes my heart sing and keeps me going through the many challenges that I face as an entrepreneur.
Thanks to Katia Loisel, Love Destination!
---
#16- It is in my blood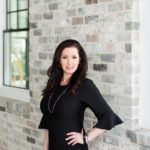 My father's family founded a business four generations ago that has thrived and grown across almost 100 years. I have always been one of the hardest workers at any job I've had – no task is too small or beneath me and no challenge is too insurmountable for me to tackle. I began focusing on my current business by happenstance – choosing to leave a challenging workplace environment that had become detrimental to my overall wellbeing. Owning my own company allows me to employ other women, including other mothers like me who want and need to work to support their families. Running my own business has shown me the reality of how much I thought I knew versus how much I now know about the administrative side of running a company and has given me tremendous insight into the level of appreciation employees should have for employers who provide benefits and treat them well. I love being able to set the pace of my own life, being able to tell my team members to take a mental health day when they need it, and giving them a spa day to thank them for all of their hard work. I love knowing that my business empowers lawyers to actually understand how marketing works and how to hold the vendors they work with (and often their own internal employees) accountable for their work in measurable, fair, and metrics-backed ways. I love showing my two teenage daughters that a single working mother could create her own business and not only pay herself six figures but also pay a team of others so they know that they can too. I love continuing the legacy of hard work, delivering results, and being honest and fair in my dealings with others that I learned from watching my grandfather, father, and now brother run our family business in my own company.
Thanks to Stacey E. Burke, Stacey E. Burke, P.C.!
---
#17- Seeing my company grow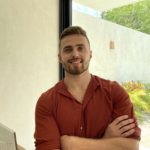 One of the things I love about being an entrepreneur is the opportunity to see my companies grow and to be a part of it. After having founded several businesses, I've learned what works and what doesn't and those experiences have made me a more well-rounded individual. I can accept wins and take losses in stride.
Thanks to Jordan Smyth, Gleamin!
---
#18- Ability to flex my working hours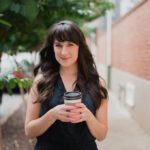 Running my own business allows me an incredible amount of flexibility, which is necessary because my husband and I are foster parents. While he works a traditional job, I'm able to flex my working hours as needed, when our family grows, often on short notice. I'm able to run a 6-figure business while juggling doctor's appointments and meetings with social workers. Because my work can be done at odd hours, it affords us the flexibility to be foster parents.
Thanks to Elizabeth Thomson, I Heart Vegetables!
---
#19- The feeling of being engaged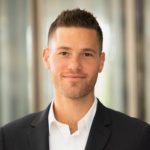 Whenever I used to hear the word 'engaged,' I'd think about rings, proposals, wedding planning, and usually a lot of anxiety about the future. The truth is that entrepreneurship is just like that— it takes a huge leap, a large personal investment, and then an extended period of working toward a big event— except this event, whatever it is, doesn't have a date. But the word 'engagement' also means the feeling of being locked in; focused. I remember the occasional Tuesday or Wednesday during my corporate career that I felt I was 'in the zone.' Now, I find that feeling nearly every day. Here's to being engaged!
Thanks to Alex Rabens, Mickey!
---
#20- Ability to use my creativity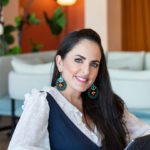 I am so grateful to be able to use my creativity to not only grow a business that is rewarding on all levels (passion, flexibility, wealth creation, etc.) but also give back. I am passionate about business being a force for Good. Business is a great way to make a positive impact on the world through the team you build, the suppliers you support and your ability to give back.
Thanks to Tamara Loehr, Beusail!
---
#21- A sense of accomplishment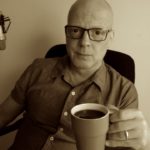 There isn't anything quite like the feeling of starting something and watching it flourish from a simple idea into something successful. I've worked many jobs before I started my own company and each of them came with a sense of accomplishment, but nothing quite like achieving success while being your own boss. I love being an entrepreneur because every day I get the chance to live out my dream and try to make my company a little better than it was the day before.
Thanks to Christian Adams, Coffee-Affection!
---
#22- Learning and decision making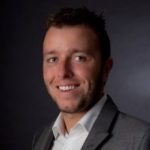 As an entrepreneur, you get to make your own decisions, so you can work on something you're passionate about while also being in control of your own income. When you're working as an employee at someone else's company, they decide your duties and your goals. Speaking of learning, education never ends for entrepreneurs. There are constantly learn necessities when you are managing your own business. It does not matter what degrees or studies you are achieved in the past, it can't prepare you for the lessons of running a real business.
Thanks to Robert Colville, The Lazy Trader!
---
#23- I'm in complete control of my calendar and work pattern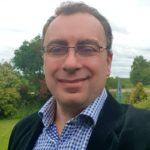 Now more than ever I can feel the benefit of being in control of what I do and when. With the current pandemic still very much interrupting both social and business life, the control that being an entrepreneur can give to your life is crucial. Taking breaks, small or large to be with others and being able to make quick decisions based around your own calendar really helps to keep a flexible work-life balance at a time when we all really need to feel some control when we may have lost so much.
Thanks to Anthony Green, Well Heeled Ltd!
---
#24- The buck stops here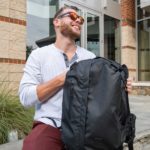 You know the phrase it is what it is. Well, it doesn't have to be when you're an entrepreneur. If something isn't working, you're unhappy with a contractor, or you feel like you're being ripped off, you can decide to take responsibility and stop doing what you're doing. You can change what you take responsibility for, and that is an incredibly empowering feeling.
Thanks to Stephen Gary, Flashpacker Co!
---
#25- Helping the underserved community

What I love about being an entrepreneur is I'm able to bring technology, to one of its most underserved community – the elderly, especially those with Alzheimer's and other dementias. My mother lived with early-onset dementia and my dad was her caregiver for ten years, so I know how challenging it is. Especially during this pandemic when they are most vulnerable, both to getting sick or exacerbating the symptoms of their condition due to the virus, burnout, isolation, and loneliness. So when what I do as an entrepreneur can help someone else that was in the same position as my parents were before, that's a good enough a reason for me to continue what my team and I are doing.
Thanks to Craig Fowler, Joygage!
---
#26- Stand up for what you believe in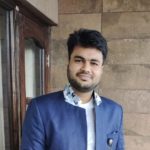 Being an Entrepreneur also offers you the chance to stand up for what you expect, and spread the word. I've been successful enough to be invited to many conferences and business actions to speak about virtual help and outsourcing–strategies that I believe every business owner should involve in to establish their businesses. As you'll see in the video above, I'm furious about supporting other entrepreneurs to leverage life in a fashion that favors them to grow into more productive and successful. It's conditions like this that drive me very proud to be in the stand where I am.
Thanks to Shiv Gupta, Incrementors SEO Services!
---
#27- The diversity it brings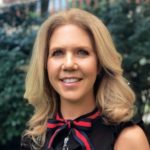 No two days are the same. I never know if I will be wearing my marketing hat, my finance hat, my product development hat, or my lawyer hat. Every day is different and requires me to think about the business in different ways. Just when I think I've got a handle on one area, opportunities to improve arise in other areas. Sometimes we have hiring opportunities or development opportunities. Other times we have opportunities to evaluate the improvement of our sales strategies, ROI, expenses, or leadership. There's always something interesting to think about, and with that comes excitement. I love that every day is strategic and a learning opportunity.
Thanks to Deborah Sweeney, MyCorporation.com!
---
#28- Several things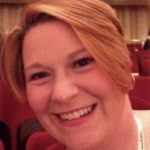 When I first decided to go into business for myself, I was terrified. It was long before being an entrepreneur was the norm and everyone thought I was crazy. Years later, I absolutely love being an entrepreneur. Not only do I get to decide my own schedule, being an entrepreneur allows me to be there for my family, be creative, and immerse myself in something I love every single day!
Thanks to Tonya Lawson, Simply Caffeinated!
---
#29- The challenge it brings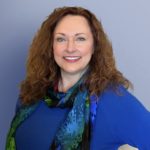 Being an entrepreneur is a challenge that has me staying up late at night and rising early in the morning. It is a focus, a drive, a mission to succeed and know I am responsible for the results. It is not for everyone yet for those who are independent, visionaries who will not allow failures to get in their way, it is a way of life. I put myself, my livelihood and that of my family on the line every day to be successful. I risk what I have created to create something better for my clients and employees. I am responsible and I will not fail. I know that one way or another I will succeed. The first path I take may not be successful yet I will make a small turn or adjustment and keep moving. I will find a way. An entrepreneur knows risk equals reward. If I am not willing to take risks I will not reap the benefits down the road.
Thanks to Amy Kite, The Kite Team!
---
#30- The opportunity to compete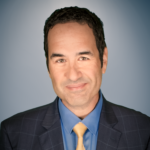 Being an entrepreneur is like being a competitive athlete. We know that we provide some of the best legal services in the nation, and I know that my team is top-notch and will do anything to take care of our clients and their rights. The joy and all of this is to have the opportunity to compete in a very tight marketplace for the best cases and the best clients. I love having the opportunity to really showcase the talents of my attorneys and our staff. I know that we are good at what we do, but I love the challenge of allocating resources between marketing, intake, operations, and all the other demands of running and growing a national law firm. At the end of the day, it's all for the good of the clients, and my staff, which makes it all worthwhile.
Thanks to Stewart J. Guss, Stewart J. Guss Injury Accident Lawyers!
---
What do you love about being an entrepreneur? Tell us in the comments below. Don't forget to join our #IamCEO Community.