Poor performance in business doesn't always imply the failure of a business. It can be an improving point for a business or mark its upward trajectory. Hiring an expert or a coach to walk you through this stage can help you minimize the chances of failure although identifying the problem first can be a great way to create a long-lasting strategy. Whichever path works best for you, improvement should be the ultimate goal.
We asked entrepreneurs and business owners on their best business or entrepreneur turnaround story and here are the responses.
#1- General Motors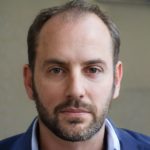 One of my favorite success stories is from GM Motors. General Motors comeback is by far the most striking success story in business turnarounds. It was originally a holding company founded by William C. Durant in 1908. Durant lost control of GM to a bankers' trust just two years later, in 1910, due to enormous debt and a crumble in automobile sales. A dramatic proxy war in 1915 helped him retake control, but the new vehicle market crashed in 1918, and he lost it forever. Eventually, the company was led to global dominance by Alfred P. Sloan, who would remain in charge well into the '80s. Saturn, Pontiac, and Hummer were all shuttered due to GM's bankruptcy, which occurred on June 1, 2009. According to too Bloomberg, the U.S. Treasury invested $50 billion in General Motors a month later and made $39 billion from the sale of its shares later that
year.
Thanks to Ryan Jeffords, BHPH!
---
#2- Henry Sy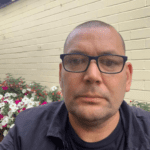 Henry Sy, the guy behind the world-famous SM Malls, is a household name in the Philippines. He has dreamed of becoming a successful entrepreneur since he was a child, and with that aim in mind, he has dedicated himself to hard work that has led him to where he is now. From carrying the items sold at her father's little store till WW2 arrived with a burned and plundered store. It didn't stop him from sticking to his aim of success, which included buying a lot of bizarre objects and starting a business. One of the values that can help you achieve your objective is commitment. Even if you start at the back of the pack, if you commit to finishing the race, you will succeed, I believe.
Thanks to Nick Edwards, Snow Finders!
---
#3- Mate Rimac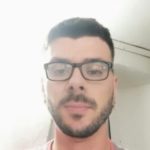 For me, a specially inspiring story is one related to the Croatian innovator Mate Rimac. He started his business journey in his family garage, and in just a few years, he accomplished to produce the fastest electric car in the world. Also, he is now one of the owners of Buggati, which is a huge success for an entrepreneur from such a small country as Croatia.
Thanks to Johnny Hartin, EffectsBusiness.com!
---
#4- FUBU's Daymond John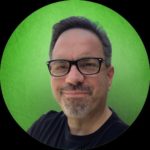 Daymond John is a well-known "Shark Tank" alumnus. What began as a $40 budget in his mother's basement has grown into a multimillion-dollar fashion empire: FUBU. John has invested in various small businesses and served as a mentor and branding authority since his beginnings in 1992. He has also been named CEO of the Shark Group, a brand consultancy firm. Forbes, Shopify, and Gillette are among the clients who have learned how FUBU developed a successful global brand. Expert guidance is given on social media, marketing, influencer integration, licensing, and other topics. Daymond John is also a best-selling author and motivational speaker..
Thanks to Tyler Martin, ThinkTyler!
---
#5- WhatsApp founders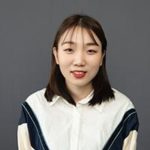 One of my favorite business turnarounds is the story of the founders of WhatsApp. In 2009, they were almost out of cash and building a prototype for a service that would send text messages to any mobile device. At that time, SMS was still costly. They had a chance to meet with an acquaintance working at Facebook (where they tried to apply for jobs unsuccessfully) and saw potential in his idea for a messaging service. That meeting helped him raise money from Sequoia Capital to help continue building the app. Eventually, they sold WhatsApp to Facebook for $22 billion, making them some of the youngest billionaires ever.
Thanks to Ella Hao, WellPCB!
---
#6- Ben Cohen and Jerry Greenfield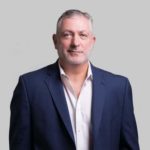 The foundations of a worldwide ice cream empire were laid by a $5 correspondence course from Penn State University, a shared love of a traditional frozen delicacy, and a childhood relationship. Cohen and Greenfield borrowed $4,000 to build their first ice cream business in Vermont in 1978, with a total investment of $12,000. Things started to move quickly. Ben & Jerry's is currently known for its commitment to fair trade and nongenetically modified ingredients that are truly sourced. They're also dedicated to giving back to the community and their employees, who each receive three pints of ice cream per day. According to Statista, the company generated more than $863.1 million in the United States in 2020.
Thanks to John Marsano, Inheritance Advanced!
---
#7- Airbnb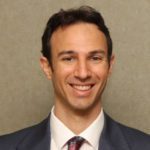 Airbnb struggled to attract investors when it first began in 2008, requiring founders Brian Chesky and Joe Gebbia to manufacture bespoke cereal boxes to earn money. They made Obama-Os and Cap'n McCains as a tribute to Barack Obama and John McCain. They gathered almost $30,000 in two months and were invited to a training session for a startup incubator, where they received training and $20,000 in cash. The business grew rapidly, and by the next year, the Airbnb website had 10,000 users and 2,500 listings. The company now offers over 4 million listings worldwide and generates over $2.5 billion in revenue annually.
Thanks to Jason Feldman, Immigrate Me!
---
#8- Eric Yuan, Zoom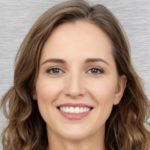 My favorite entrepreneur turn-around story has been of Eric Yuan, founder of Zoom. He envisioned a means for long-distance partners and team members to stay in touch when he founded the audio-visual cloud conferencing platform Zoom in 2011. Yuan came to the United States on his eighth attempt to migrate from China. Yuan kept applying for additional work permits to keep the idea alive when less committed entrepreneurs might have given up. He was ultimately approved after several years of application and soon progressed to the position of vice president of engineering at Cisco. Soon after, he started Zoom, which today employs over 2,500 people and has a market capitalization of more than $16 billion at the start of 2021. Knowing how to manage a successful business is one thing; knowing how to but knowing how to rise above seemingly impossible odds is a whole other skill.
Thanks to Sarah Jameson, GreenBuildingElements.com!
---
#9- Mike Evans and Matt Maloney
The most inspiring and my favorite story is about Matt Maloney and Mike Evans as businessperson. When a couple of Chicago software developers working on Apartments.com's lookup searches got tired of phoning restaurants to order takeout, it dawned on them: Why isn't there a one-stop shop for food delivery? That's when the two came up with the idea for GrubHub, which went public in April and is now worth more than $3 billion.
Thanks to Ethan Howell, Florida Environmental!
---
#10- Steve Jobs and Steve Wozniak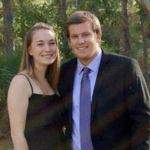 As a businessperson, the most motivating and favourite story about Steve Wozniak and Steve Jobs is the one about Steve Wozniak and Steve Jobs. While the two college dropouts had been friends since high school, they acquired significant exposure to the computer business while working on game software on the night shift at Atari. Ron Wayne, the third Apple founder, was also an Atari alumni. As I usually say, the world is filled with endless options and innumerable opportunities, but your life and career are finite, which means you only have so much time to find what you're looking for and leave your mark. This is your chance to shine. It's a scarce resource, so don't squander it. Find something you enjoy doing and go for it. That is how all true entrepreneurs
begin.
Thanks to Tanner Arnold, RevelationMachinery.com!
---
#11- Reddit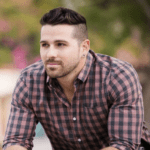 Reddit is a great example of a successful turnaround. Obviously we all know how popular and successful it is today, but when it was first founded 15 or so years ago, it was not popular or successful at all. It was so unpopular that the founders themselves actually created fake accounts and fake discussions in order to attempt to encourage real people to join. While this may not have been the most ethical move, they were able to bring people to their site and now have millions and millions of active users every day, and that achievement is quite impressive.
Thanks to Jeremy Yamaguchi, Lawn Love!
---
#12-Tesla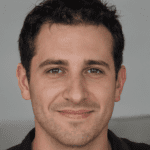 Elon Musk had a plan to start this electric car company and saved what he could to fund the project. He invested his last $35M in the company and got another $7M loan from friends, family, and what Tesla employees could spare. It cost him $4.8B more than he had to build out all of these factories to produce electric cars. The company faced bankruptcy over 10 times but Elon came up with some genius ideas the next day to save it each time. I love how Tesla's sales are skyrocketing now, though, after seeing it go bankrupt 10 times!
Thanks to Will Henry, Bike Smarts!
---
#13- IBM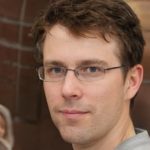 IBM had its fair share of success in the 80s and early 90s before it started losing its shares. The company then risked becoming utterly irrelevant in the market. In 1993, the company reported losses of around $8 billion, one of the most enormous company losses until that time. It seemed inevitable to come back from this situation and be competitive in the market once again. At this point, the company made some drastic decisions to change the whole management and saw Lou Gerstner become the new CEO. He saw the company shift its focus from personal computers to IT services and softwares. Today the company sits with a market of $210 billion, becoming an example of one of the greatest turnaround stories.
Thanks to Alex Williams, FindThisBest LLC!
---
#14- Flickr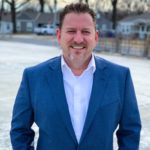 One of the most amazing business turnaround stories that I've heard and drawn inspiration from is Flickr, the popular image and video hosting service. Stewart Butterfield never intended on making the app and was actually developing a game called Game Neverending. But the said game was a complete failure once it was released into the market. He pivoted his startup to a new strategy. Flickr was formed from the broken pieces of code from his game and instantly became a success. Stewart Butterfield's story is one of the original business pivots ever in history and is a story that is repeated thousands of times in business circles.
Thanks to Nick Stoddard, KC Property Connection!
---
#15- Jack Ma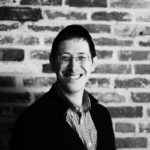 Jack Ma is the most successful for me. He rose from poor beginnings to become a self-made millionaire. Jack had always desired to study English as a child, failed university entrance exams thrice, the only one rejected out of 24 applicants at KFC, dissolved two initial ventures, and never wrote a single line of code. But he turned things around and never doubted himself. He then went on to build an eCommerce giant from his apartment. In all my ventures, I always keep his quote in mind, We keep fighting. We keep changing ourselves. We don't complain. Jack Ma's exceptional life exemplifies perseverance in the face of adversity and embracing rejections and setbacks as chances to drive oneself forward.
Thanks to Michael Hamelburger, Sales Therapy!
---
#16- Joe Coulombe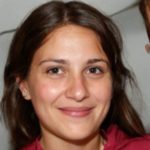 As a CEO, Joe Coulombe is my favorite entrepreneur success story since he opened a tiny store that grew into a large convenience store. It's amazing how quickly life moves. Trader's Joe is his store's name. Joe's life has been a rollercoaster, but he has finally found success. When he starts a business, the only thing that matters to him is his employees. He puts a high value on his employees, and it pays out handsomely. It occurs to me that respecting your employees has numerous advantages and will propel you to the top. It's not about the money; it's about the relationships you have around you.
Thanks to April Maccario, Ask April!
---
#17- Arianna Huffington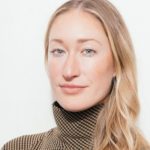 The great deeds of this woman are greatly underappreciated during our time. The Huffington Post publisher Arianna Huffington is without a doubt the most talked-about person, but Steve Jobs and Apple are without a doubt the most talked-about. She started HuffPo in 2005 when it was relatively unknown. Many criticized her for hiring unpaid bloggers and developing editorial content. Despite serious challenges, she was visionary and sold her company to AOL for more than $300 million in 2011. She then geared her focus to scaling her company and finding its audience. I consider her a great turnaround success story!
Thanks to Erin Mastopietro, Dope Dog!
---
#18- FedEx by Frederick Smith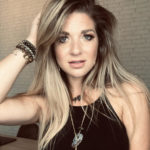 Smith conceived of FedEx's concept while taking a class at Yale University. He earned a C for the assignment. Two years later, the company had amassed huge debts because of high fuel prices and was near bankruptcy. As soon as Smith's funds dwindled down to $5,000, he decided to gamble with it in Las Vegas. He turned $5,000 into $27,000 and raised another $11 million to save the company. By 1989, FedEx had become the world's largest airline focusing exclusively on cargo. As of 2020, the company's revenue stands at $69,217 with over 2 lakh employees.
Thanks to Erin LaCkore, LaCkore Couture!
---
#19- Stewart Butterfield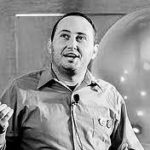 Stewart Butterfield was building a failed gaming company when they pivoted to the chat application that was facilitating their growth, now Slack. Scratching your own itch is often the best way to find a product-market fit because you know that at least one company needs it. It's also difficult to pivot or concede failure, but recognizing the greater opportunity and successfully moving on is a unique skill that proved to change the way we work.
Thanks to Peter Fishman, Mozart Data!
---
#20- Opera Winfrey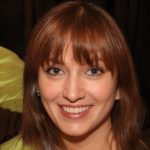 This woman is an example for every single woman on the earth! She struggles a lot since a young age! Sexual abuse at 9 years old, pregnancy at 14 years old, poverty, and lack of opportunities for women of color! However, all of that makes her more determined to achieve her aspirations ad her goals. Look at her now she is a phenomenon.
Thanks to Sandra S., Absolute Doha!
---
#21- Colonel Sanders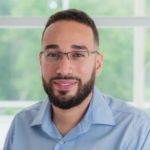 I find the story of Colonel Sanders from KFC is a particularly inspiring turnaround story. He went from practically broke, traveling around trying to sell his chicken, to starting one of the largest fast-food franchises today. More inspiring yet, he started it at the age of 65. He went from broke to billionaire at the age most people are retiring.
Thanks to Adam Garcia, TheStockDork.com!
---
What has been your favorite business or entrepreneur turnaround story? Tell us in the comments below. Don't forget to join our #IamCEO Community.