The idea of exactly what your business is going to do usually comes first. Secondly, most often, is giving a title to your idea. What exactly is going to be the name of your business? Some people turn to their childhood for inspiration or a beloved family pet. It could be a made-up word you dream of one night and feel it has the right ring to it. Even still some people study foreign words for the perfect meaning behind their chosen business. Whatever the inspiration or relation may be, the naming of your business is one of the most important parts of becoming a CEO. Having a brand behind a strong title can make all the difference in the world.
#1- Was inspired by the community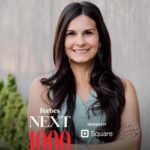 Living the military life is both rewarding and challenging for military spouses. We are faced with the unknown frequently, our spouses deploying and usually moving around every 2-3 years. I was so inspired by the amount of talent within our community. I knew I had to do something to bring everyone together at an easy place. I used to always say that's so spousely of you to my friends meaning wow that you are so creative and talented. Here we are today, Spouse-ly is an online marketplace to shop a wide variety of handmade products and services created by military & first responder families.
Thanks to Monica Fullerton, Spouse-ly!
---
#2- Based on our purpose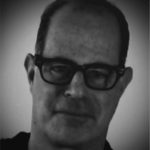 Our name derives from the word Kaizen, After I suffered a back injury I followed a physical therapy treatment. During these sessions, which included exercises using standard resistance bands and tubes  I found many ways these tools could be beneficial. When we officially launched our brand, it was with a simple goal: to help people continuously improve and it is our team's guiding principle. Having this shared purpose helps to get everyone a deeper connection to the work we're doing.
Thanks to Eric Kaye, Kayezen!
---
#3- Created ideas on a mood board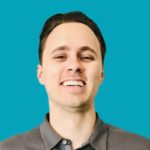 If you've tried any or all of the name generation methods listed above and still can't come up with a name for your company, this might be just what you need to get your creative juices flowing. A mood board is a more visual representation of your ideas that is intended to appeal to your creative right-brain. Simply gather a stack of old magazines and catalogs to create a mood board. Cut out images, slogans, and colors that represent you, your company, and your product, and put them on the ship.
Thanks to Will Cannon, Signaturely!
---
#4- Brainstorming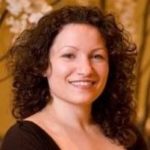 We came up with our business name via good old-fashioned brainstorming. We had some ideas right off the bat, but it's always good practice to have a dedicated brainstorming session. We gathered all of the keywords we could find, threw them all together, and teased out some ideas. We were looking for a name for our business that was neat, concise, and most importantly, accurate. We help people cash in on their property!
Thanks to Marina Vaamonde, Property Cashin!
---
#5- Helped by a friend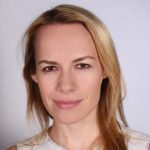 My goal is to create a platform to connect investors who want to make an impact with their money with the right investments. So I was looking for a name that would include sustainability, impact, or social responsibility as well as investing and personal finance. I probably looked at 100 different options, and most of them were taken. In the end, it was a friend who was helping me brainstorm who came up with SustainFi (sustainable + finance.)
Thanks to Lana Khabarova, Sustain Fi!
---
#6- Based on my passion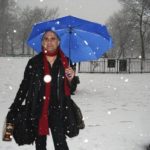 I founded and curated The Museum of Interesting Things. It travels to schools and teaches the history of invention. Before it, I was a struggling filmmaker and wanted to change careers. I turned my passion for history, storytelling & collecting into a career. But what would I call this new unique enterprise? I had just completed a music video for an underground rockabilly band and I had the client who took one and a half steps into my apartment and said, Oh my! You have a lot of interesting things. So I told him he will soon find out and that day I secured the website for The Museum of Interesting Things.
Thanks to Denny Daniel, The Museum of Interesting Things!
---
#7- From a Cantonese name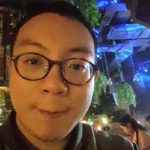 We are an eCommerce platform and dedicated to providing quality home products and information. Our business name is Iupilon, and it's a Cantonese (the official language of Hong Kong) word that means "quality as better as a dragon that is rare." We offer only the best in terms of information and product and never compromise on the quality. As we began our business, we decided we would maintain its quality in every aspect. It
is the reason we chose Iupilon as the name of our company.
Thanks to Angus chang, Iupilon!
---
#8- Represents company's theme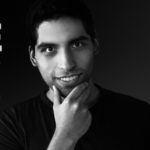 Originally, Supply Drop was supposed to be an ad creative agency. This is a service where I would supply eCommerce brands with new Facebook ads every month. So to make that idea stick, I looked for military-themed names that implied my agency's job is to support and reinforce your brand's marketing efforts. I found airdrop, but it was already popularized by Apple. So I went with the word supply drop. Even though we focus on email marketing now, the name still makes sense, so we kept it.
Thanks to Danavir Sarria, Supply Drop!
---
#9- A reflection of my journey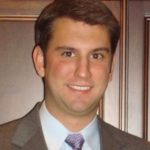 I have always been that kid whose "head was in the clouds." I have been through a lot of struggles to be in the position where I am today. Deciding a business name was tricky because I always wanted a name that reflected my journey and occupation. I took recommendations from friends and family and finally came up with the name "Oklahomalawyer." This name represents my business idea and the only thing I am interested in. My mantra in life during this journey was to "Learn, Unlearn & Relearn".
Thanks to Clayton Hasbrook, OklahomaLawyer!
---
#10- While driving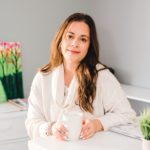 Motherhood Life Balance is all about helping women balance motherhood and their personal goals and dreams. I came up with my current business name Motherhood Life Balance while driving. I was thinking about all the things I wanted to teach other women about mindset and productivity. I wanted to share that there is a way to go after your dreams while being a mother. I think a name should be able to explain what your business is about in seconds. There should be no guessing. It helps people know right away if you're offering something they need.
Thanks to Victoria Cornell, Motherhood Life Balance!
---
#11- Chose it from a list of 20 or 30 names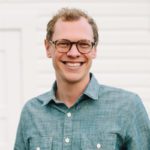 It took me more than two weeks to complete the process. I was having trouble coming up with a name. I came up with a list of 20 or 30 names that also had the domain available (I needed a.com), and in the end, I chose five that sounded decent. I went with the ones that were brief and had two letters in them. I created a Google Drive pool and invited friends and acquaintances to vote on the names that sounded good, were easy to remember, and were professional. In the end, I came up with Joy Organics.
Thanks to Gerrid Smith, Joy Organics!
---
#12- Shared ideas with people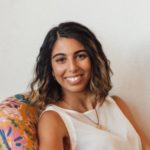 The name for Presently actually came from a friend's coworker! I was visiting a coworking space in San Francisco and chatting with a few of his coworkers about some of the ideas I was thinking of pursuing. It quickly became a fun brainstorm session and within less than 30 minutes we had GoDaddy pulled up and found the perfect name! One of the many reasons it's important to talk about startup ideas with others rather than keeping it secret: it can help you validate whether or not it's an idea worth pursuing.
Thanks to Dalia Katan, Presently!
---
#13- Passion as a creative performer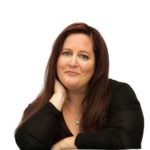 My business name, 'Cue Creative' was solely inspired by a career as a professional performer. I was a singer, dance, and actor. Later, my availability for work and my priorities changed. My talent and skill in this work led to the first incarnation of my business. My business name was born from my passion – The Performing Arts. The work I do now in marketing is very connected to the production and performance and the name and our brand is a call out to those days – 'Cue' stage lights and ACTION!
Thanks to Kaare Long, Cue Creative Consulting!
---
#14- Asked for help from trusted people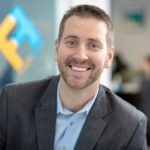 When I had the idea for the company nearly 8 years ago, I told a former manager of mine at a different PR firm who was a bit of a mentor to me. I said I want to call it FischHook PR, like 'hook' for a story' or something like that. She responded that it was a terrible name. You should call it FischTank PR because it sounds like Shark Tank which everyone likes, and also Think Tank which may trick people into thinking you're smart  She was right, proving yet again that it's OK to ask for help and ideas from others who you trust. I am constantly complimented on the name and always try to give her credit.
Thanks to Eric Fischgrund, FischTank PR!
---
#15- Using an acronym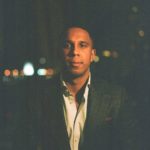 One suggestion I have for coming up with a business name is to keep it brief and straightforward. The most memorable business names are easy to remember. They aren't too short or too long, and they use entire words rather than abbreviations or initials. Experts advise against using initials as a business name. However, they do suggest using an acronym. Because acronyms are sometimes easier to remember and express to others, your customers may refer to your organization by an acronym—an adequately designed name protects against an embarrassing or detrimental acronym.
Thanks to Cameron Miller, Cameron Miller Real Estate!
---
#16- Incorporated descriptive terms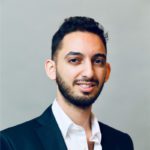 One suggestion I have for coming up with a business name is to be descriptive. Your company's name and brand are inextricably linked. The title should ideally elicit pleasant emotions and provide a clear message about who you are and your positive characteristics. Incorporate descriptive terms to give customers a clear picture of what your company has to offer. Remember that your goal is to come up with a distinctive name and has an immediate impact on the people you're attempting to target.
Thanks to Jonathan Saeidian, Brenton Way!
---
#17- Avoiding Web 2.0ish syndrome

Avoiding the Web 2.0-ish syndrome is one piece of advice I have for coming up with a company name. I'm still not sure whether Flickr is spelled with an er or not. And without Googling it up, I have no clue how to spell delicio.us. This slightly dyslexic spelling is a thing of the past. Potential clients for your new business, Computer4You, should be able to search up the name without difficulty, and they shouldn't have to wonder whether a you is a u.
Thanks to Richard Mews, Sell With Richard!
---
#18- Reflection of our vision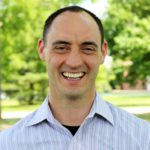 When we founded our company, we were looking for a name that reflected our vision. We were strongly influenced by a naming agency, Igor International, that wrote about evocative brand names (Apple, Virgin, Yahoo) that go beyond direct descriptions. We wanted to help companies extract value from data. When we arrived at 'Juice' we knew we had found a word that evoked a sense of energy and freshness while expressing the value we could provide. It has proven memorable with customers and a versatile jumping-off point for product names such as Concentrate, Fruition, and Juicebox.
Thanks to Zach Gemignani, Juice Analytics!
---
#19- Reflects nature of the business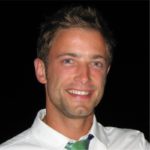 My company name is designed to reflect the nature of my business appropriately. I wanted the name of my organization to capture the essence of my company and the services we provide so that clients looking for our services would have an easier time finding our business. The process took some time, as we went through an extensive list of potential names, removing any that weren't candidates, sorting related names, and marking the names that immediately connected with us.
Thanks to Paul Stein, House Painter!
---
#20- Went for a brief and straightforward name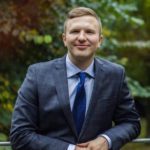 One piece of advice I have for coming up with a company name is to keep it brief and straightforward. The most memorable company names are easy to remember. They aren't too short or too lengthy, and they use complete words rather than abbreviations or initials. Experts advise against using initials as a company name, although they do suggest using an acronym. Because acronyms are often simpler to remember and communicate to others, your clients may refer to your business by an acronym—a well-chosen name protects against an embarrassing or harmful acronym.
Thanks to Jaroslav Kuznecov, Water Softeners Hub!
---
#21- Derived from names corresponding with products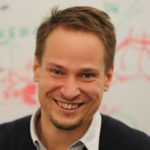 I believe that genius lies in simplicity, and I used that belief while creating a business name. For example, think about giants like Microsoft, which got their name from the term 'microcomputer software,' or Intel, whose name was derived from the 'integrated electronics' industry. Both names correspond to the products they provide. I followed their path. Our company goal was to become a leader in passport photo processing. Since Passport Photo Online contains all the necessary information about our service, it became a perfect match.
Thanks to Rafał Młodzki, Passport Photo Online!
---
#22- Describes what we do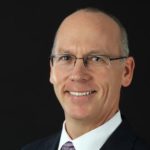 Naming a company can be difficult, especially that are descriptive of what the company does. In our case, it was a process of trial and error, and eventually, it boiled down to what URL we could get our hands on without spending a fortune. We knew we wanted the word "data" in the name but trying to find an available and affordable URL with "data" in it seemed like it was going to be a bridge too far. We lucked out with Data Sentinel being available with a hyphen. It represents what our business does perfectly.
Thanks to Mark Rowan, Data Sentinel!
---
#23- Went for a name that speaks about what we do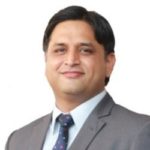 When I decided to start my own business, I wanted to have a name that speaks directly about my service to the people, while being easy to remember and pronounce at the same time. During my 19 years of professional career, I excelled in branding services, I had to go with the word Brand. And my aim was to help my clients' business grow with the help of our services. That's how I came up with the joint word 'BrandLoom'. Because it speaks correctly about the work we do, it's sophisticated and easy to remember for a long time.
Thanks to Avinash Chandra, BrandLoom!
---
#24- From the idea of buddies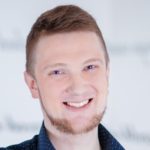 In our line of work as web developers, it should be no surprise that the vast majority of us are video game nerds. Our founder was a huge fan of the Metal Gear Solid franchise and was taken with the idea of buddies – non-playable characters that could help you with your missions so that we set out to be the best Buddy of every developer on the market. As you might imagine, this particular anecdote is a big help when breaking the ice with new clients that are equally taken with video games!
Thanks to Alexander Kuś, Buddy!
---
How did you come up with your business name?
Tell us in the comments below. Don't forget to join our #IamCEO Community.