Business coaches are instrumental people in the start and growth of one's business. Right from writing your story, attracting/retaining clients and the survival of your business. They can help sharpen your skills and take up a lot more roles. Many entrepreneurs attribute their success to the mere factor that they had a business coach guide them through the process.
Here's what entrepreneurs had to say about the role a coach plays in their business.
#1- Unlocks self-imposed limitations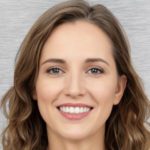 As a seasoned marketer, I am confident that business coaches can help you overcome your self-imposed limitations. Over the course of my career, I've had two business coaches who have been invaluable in assisting me in overcoming my self-imposed barriers. The largest benefit is having someone to talk to and someone who can help you handle a situation or feel thoughtful. As entrepreneurs, we spend so much time creating a cage around ourselves that is entirely self-imposed. It's the prison of being correct. Saying yes when we should say no is a prison. The prison of lowering our standards and then blaming others for it. The prison of being a victim of our own making. Having a coach has helped me see this and given me the skills and tools I need to better manage my time.
Thanks to Sarah Jameson, Green Building Elements!
---
#2- A neutral third-party analysis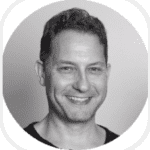 As a seasoned person, I believe that one advantage of hiring a business coach for yourself is that it allows you to receive constructive criticism from someone who does not know you. If you ask your coworkers, colleagues, friends, or family members what you need to improve, they may have biased perspectives and may not understand your organization's strengths and weaknesses, where your company fits in the sector, your management and leadership style, or how you conduct your business. If you employ a business coach, on the other hand, they will be able to comprehend your wants, needs, and desires. They'll understand why you behave in certain situations the way you do. And, if they have industry experience, they will be able to provide you with information that others in your network may not be able to provide.
Thanks to Matt Weidle, Buyer's Guide!
---
#3- Holds someone accountable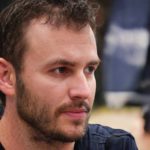 A business coach is more of a person to whom you must answer. My coach pushes me to do something I'm afraid of at times. Having a business coach has forced me to have difficult and difficult talks with some of the team members that I had been avoiding for a long time. He holds me accountable, and because I pay to speak with him, I feel bad if I don't do what I say I'm going to do. I now have more time to devote to mind-sharing and self-improvement in order to continue to evolve. Now that I have an executive business coach who assists me in overcoming any obstacles, I no longer feel isolated or lonely.
Thanks to Michael Robinson, Cheap SSL Security!
---
#4- Helps to better achieve goals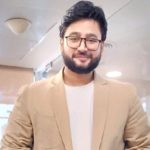 Humans, in the end, do what they genuinely want to do. And your first work together will be to figure out exactly what you want for yourself and your business. A business coach will assist you in distinguishing between what you could, should, and must want and what you truly desire for yourself. You'll be far more likely to naturally and consistently take measures to achieve your ideal goal once you've created it.
Thanks to Hassan Usmani, YEELIGHT!
---
#5- Achieves a well-balanced life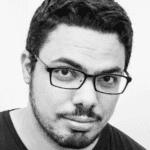 It all necessitates the establishment of a balanced lifestyle. And you already know what that means: it's time to be extremely self-centered. Selfish with a capital S, not egotistical. A business coach can teach you how to be selfish while yet being responsible. Plus, how to get your demands satisfied while still being liked! You'll enjoy laying your foundation since you'll know you're deserving of it. If you want to be yourself, you'll need this foundation.
Thanks to Darsh Ray, Job Alert!
---
#6- Several roles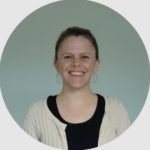 Coaches play a critical role in helping business leaders manage their business and lead teams. They can often provide a fresh perspective, invaluable advice, and practical strategies to make the most of every opportunity. Coaching is beneficial for those who are transitioning from one phase or season of their business to another. We all know that communication and relationships are key for any business to succeed. While we can't always control what happens around us, we can certainly influence how we respond to the changes and challenges that present themselves. Coaching provides an opportunity to take a step back from the day-to-day tasks and responsibilities and look at where we are and where we want to be. It enables us to reflect on our progress, celebrates our achievements, and brainstorm ways to move forward.
Thanks to Paula Glynn, Pixelstorm!
---
#7- Help employees improve their skills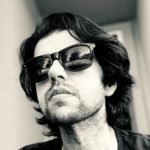 Our company prefers to promote internally, so we have a career coach who helps our employees improve their skills and take the right steps to get to the places they want to be. People often don't know what steps to take or knowledge to learn in order to advance, so having someone guide them through it is really helpful.
Thanks to Daivat Dholakia, Essenvia!
---
#8- Helps improve our organizational focus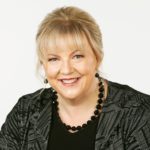 As an executive himself, he provides an outside perspective of our business and gives feedback on whether initiatives align with our purpose, vision, mission, and core values. We meet our business coach once a month. Discussions range from clarifying where we would like to take the business and are on track to the commitments made during the previous coaching sessions. Furthermore, our business coach helps us plan and prioritize our strategies to ensure that we are progressing based on our business goals.
Thanks to Michelle Ebbin, JettProof!
---
#9- Fills knowledge gaps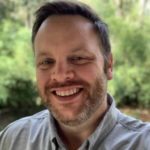 A great business coach will help fill whatever knowledge gaps you have in relation to your business. In order to make this type of coaching work, you need to make sure your ego is out of the equation, so you can receive this knowledge gratefully, and have a clear head with which to implement it.
Thanks to Eric Thomas, Simple Solar Living!
---
#10- Teaches on setting boundaries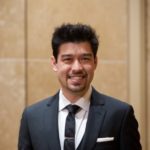 One of the most important things my coach has taught me is to separate my work and personal life with strong boundaries. This has become an essential skill while working at a remote company, where working from home is the norm, so separating work from home can be difficult. My coach, however, taught me to set hard limits on times to send emails, clock out times, and not work on weekends as much as possible, and these skills have not only improved my work ethic, but my home life as well.
Thanks to Bryan Philips, In Motion Marketing!
---
#11- Several roles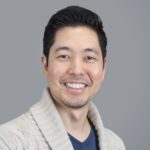 Coaches support and empower diversity, equity, and inclusion policies in my workplace. They are effective in animating these programs among individuals who have exhibited inappropriate behavior in the past. They help these people see what it means to be inclusive, the purpose of equal opportunities, and the merits of diversity in the workplace. They also fill the gaps of differences in points of view to foster a healthier, genuinely non-toxic workplace culture.
Thanks to Arthur Iinuma, ISBX!
---
#12- Finds the best solutions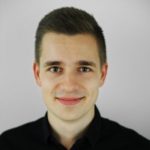 A coach is someone who helps you find the best solutions to work-related challenges. Sometimes, they can even make your company more profitable. Coaches are helpful in a company because they provide both knowledge and insights that may not be provided by other team members. They don't just sit back and watch but also have their own share of input in improving the overall performance of your company. There are many benefits that come with having a coach in your company, especially if you are new or not experienced enough to take care of all the tasks. A good coach will be able to help set clear goals for your business while also teaching you how to achieve them
Thanks to Max Benz, remote-job.net!
---
#13- Keeps me business-minded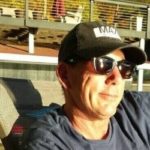 As a business leader, you should always have a passion and enthusiasm for the industry and niche you are entering, but sometimes business might not come as naturally to you as the initial passions that inspired the business. A business coach helps you look at your business objectively, and can help fill in any blanks that might arise from a lack of experience. I have a passion for pools and home improvement, but that is simply not enough to run a business. My business coach helps me put that entrepreneurial hat on, and feel confident doing it.
Thanks to Michael Dean, Pool Research!
---
#14- Saves on time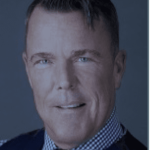 Starting a business is hard — but by hiring the right coach, you can save yourself a lot of time, stress and even thousands of dollars! Coaches started their own businesses and have helped others with theirs, giving them the insight to steer you clear of making the common mistakes that are typical of those just starting out on the entrepreneurial journey. On average, it takes about 2 years before a business turns a profit. In my experience, a coach can cut that time in half.
Thanks to Gary Mitchell, OnTrac Coach!
---
#15- Helps build an effective team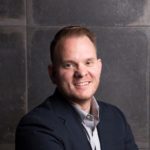 Coaching in the workplace helps train our employees to start thinking and working with the company's goals in mind. Group training develops a greater sense of commitment and loyalty in team members because they feel more connected and valued. That leads to better working performance and creates stronger bonds within our team, opening more opportunities for honest communication. We noticed that coaching sessions with middle managers helped improve their performance and their direct reports' KPIs.
Thanks to Jon Bennion, Online Marketing Gurus!
---
#16- Several benefits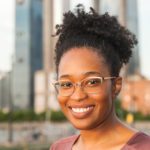 A business coach helps small businesses build confidence, especially when you are starting out. I had experienced feeling overwhelmed with choosing ideas and projects to pursue when I was just starting out and feeling a little less confident, especially when it comes to my weaknesses. Having a coach helped me embrace my weaknesses and helped me determine a way to improve on my weaknesses and build on my strengths. A coach also provides an outside perspective about your business. They provide insights on what's working and what's not. Because they have experience in your industry, they know why a particular thing is working or not. A coach steers you in the right direction to keep your business moving forward.
Thanks to Hope Livonne Trory, Hopeworksdesign!
---
#17- Creating a path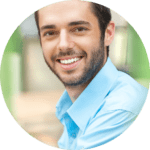 The coach helps me to see the business from a different angle. It becomes too easy to get wrapped up in the intricate details of running the business and lose sight of the bigger picture. The coach helps to pull all the different strings together and create a path to a successful conclusion. The coach is there to provide advice and guidance and help us to guide the business in the direction we set out to go.
Thanks to Chris Anderson, SootheYourFeet.com!
---
#18- Both positive and negative role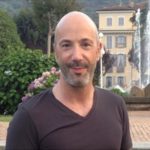 I used to work as a developer for quite a few years before jumping into the role of an entrepreneur. One of the reasons I decided to start my own business is because I had a coach who motivated me to rely on myself and my intuition to start a business. Luckily, I took his advice and set out to build a company of my own. However, there are some negatives to having a coach. If you rely heavily on someone's assistance, you will adopt their way of solving problems. This will hinder your independence and you will never have a business that is fully your own. In other words, you need to make your own judgment and not be afraid of making mistakes. They might hurt, but mistakes are one of the best ways to learn and improve yourself and your business. Sometimes, a coach will be there to protect you from making them, but you need to get some scratches first so you can grow stronger as an entrepreneur.
Thanks to Carsten Schaefer, Trust!
---
#19- Affirms  your goals
There are so many things to perform on a daily basis to construct your business's processes, and so many bright objects lurking around the corner, waiting for an opportunity to distract you. You will be assisted by a coach, and only then will you be able to pick where you want to go and design a plan to get there. The coach, not the business, is a way for the entrepreneur to improve every day. If you improve every day, you'll reach a point where you won't need a coach to affirm that you've set the appropriate goals! My coach taught me everything I know about leverage, contract negotiation, and creating my company plan to answer people's concerns. A coach is similar to having a tour guide; they understand the details and options and have gone where you want to go. They're definitely worth the money, plus it's a tax write-off for your company.
Thanks to Cindy Corpis, SearchPeopleFree!
---
#20- My coach is my campaigner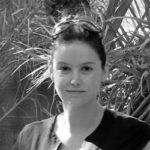 It takes a lot to lead a purposeful company, and having a devoted person genuinely believing in your capabilities and skills as a leader goes a long way. Coaches are good motivational speakers. They focus on your business accomplishments and work around them to push you for better opportunities. They also trust your insights and abilities, so they know which areas you can do on your own and ones that they need to speak on your behalf.
Thanks to Lisa Richards, The Candida Diet!
---
#21- Enables seeing the bigger picture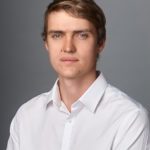 My business coach is my sounding board for all the major business decisions that I make. Before making critical business decisions purely on impulse, I seek my coach's insight on the business matter at hand. Her thought process is totally different from mine, and this allows me to hear a different point of view from my own. Listening and understanding her point of view enables me to see the bigger picture about the issue I'm trying to solve, while uncovering hidden aspects about the problem that I had not discovered before. I find that incorporating her insights into my decision-making process allows me to make better, more holistic, more informed decisions that are highly beneficial to my company. Using her as my sounding board also helps me find solutions faster than when I struggle to make decisions on my own without sourcing input from others.
Thanks to Patrick Crane, Love Sew!
---
What role does a coach play in your business? Tell us in the comments below. Don't forget to join our #IamCEO Community.