As we wrap up 2021, there are those business ideas you've been longing to start and 2021 is the year to implement them. This could be a home-based business, franchise option or whatever option looks attractive to you. One thing is certain, your business can succeed if you can put in the right energy and bring in the right people to kick-start it.
We asked entrepreneurs and business owners the businesses they're starting in 2022 and here are the responses
#1- Design print-on-demand fabrics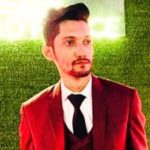 Print-on-demand is my preferred dropshipping model since it leaves inventory, shipping, and fulfillment to a third-party vendor. Only here can you develop and personalize your own things with your own unique designs. These items include tees, hats, and phone cases as well as sweatshirts, skirts, totes, and more. If there's a lot of passion and pride in a community, you can launch a t-shirt shop with clever slogans for developers or references that appeal to cat owners.
Thanks to Fahad Jamal, Puretuber!
---
#2- Copywriting or content writing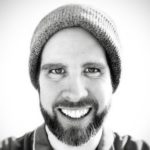 One piece of advice that I would give to myself if I were ever willing to start a new business would be freelancing as a content writer or a copywriter. As long as you have access to the internet, you may work as a freelance copywriter. Whether you're at home or on the road, this is a business that you can run from anywhere. It is possible to work full-time as a freelance writer if you build a large enough network and get recommendations from pleased clients.
Thanks to Keith Mint, Minted Empire!
---
#3- Affiliate Marketing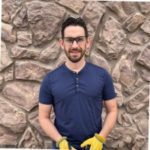 Take a moment, and look at your life in 10 years, 20 years, even 30 years from now and ask yourself where you want to be. Then, assess your own trajectory and see if you're on the right path. For me, the FIRE (financial independence retire early) revolution has really resonated with me. This has led me to launch an affiliate marketing blog, where I get to write about my passions, but also work towards the ultimate goal of generating passive income.
Thanks to Jake Boartfield, JB Brandon!
---
#4- Web development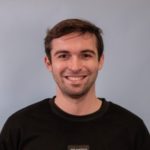 One profession in particular that I think is the most rewarding and is lacking in supply would be a web developer. Quality web development is in high demand right now, from constructing websites for other small businesses to giving technical help for specific projects. As a web developer, you'll have a technical skillset by default. Distinguish your knowledge and skills so that consumers who don't have your background may grasp what you'll be assisting them with.
Thanks to Andrei Kurtuy, Novoresume!
---
#5- Digital marketing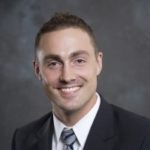 With each passing day, the internet's value rises, but it also gets more difficult for businesses to break through the online clutter and properly advertise themselves. Digital marketing services are constantly in demand, and many small and midsize businesses would like to outsource them rather than hire an expensive in-house staff. You may embrace a business opportunity that allows you to work from home if you have skills in SEO, content marketing, pay-per-click advertising, web building, or social media management.
Thanks to Gavin Johnson, EV Cable Shop!
---
#6- Posters and prints for home decor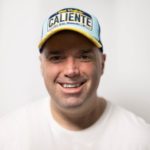 Given that the pandemic will likely be staying with us on some level for another few years, I made the decision to build an online destination where highly curated posters and fine art prints can be readily acquired for home decor. With many Americans working from home, it felt like an ideal time to invest in creating a collection of posters to spruce up any room. My focus began with commissioning posters of iconic national cities and parks and grew to include travel posters, antique maps, flower prints, and more. These posters add a fresh look while bringing the outdoors in.
Thanks to Shea W. Roggio, Winter Museo LLC!
---
#7- Taxi dispatching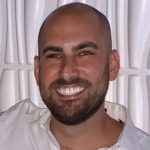 I'm thinking about starting a taxi dispatching business because it's the least capital-intensive idea of the near future. The company revolves entirely around the assignment of driving jobs to easily available drivers. However, how are dispatching service providers able to contact these drivers? This is where the requirement for taxi dispatch software becomes visible. You can either develop your own taxi dispatch software and offer it to taxi dispatch businesses, or you can operate your own taxi dispatch business.
Thanks to Shad Elia, New England Home Buyers!
---
#8- A Mobile Application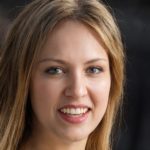 Because of COVID-19 and the chaos, it has wreaked on brick-and-mortar businesses like mine, I've decided with my partners that we need to take a different approach within our company to generate more revenue. We are currently developing a mobile app to assist our customers, as well as non-customers, in determining their suspected type of home infestation or tracking and logging signs of a potential infestation. Despite the fact
that it is a simple implementation of an idea, it will be unique in our industry.
Thanks to Kathryn Smithson, Adly!
---
#9- Business of Reseller Hosting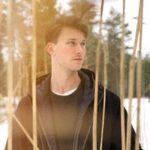 A lot of people are getting into the reseller hosting market. It's just like renting a house or a flat. Instead of purchasing and renting a house, I'll be renting out space on a web server for websites to store their data. There is no need for a person to own a web server to run a website. As a result, reseller hosting is more cost-effective.  Reseller plans from the parent company can be purchased for as little as $50, and you can then customize and resell the packages that you create. That's all it takes to become a hosting reseller.
Thanks to William Westerlund, Almvest!
---
#10- Launching platform for online teachers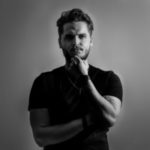 I will provide a platform for online teachers as for many people, online tutoring has become the standard. By 2026, the e-learning industry is expected to reach a value of USD 336.98 billion. It is possible to hold virtual classes using systems such as Google Meet, Zoom, and Microsoft Teams. If you have a YouTube channel, you can also make money by making educational films about your industry. Become a financial coach, wellness coach, career or business coach, or even a relationship coach if you'd like to.
Thanks to Ernests Embutnieks, PerfectGift4!
---
#11- Creating an ecosystem of tools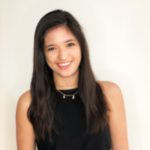 We are FriendTales, a mental health startup that is focusing on the pre-teen audience before they develop a mental illness. By the time they turn 14, 1 in every 10 children in the classroom will have a diagnosable mental health disorder. We are trying to combat this by creating an ecosystem of tools to help them understand their feeling better and become comfortable with talking about their feelings to our anonymous characters. Each character will embody a mental health state.
Thanks to Emily Martin, Friend Tales!
---
#12- Crafting an online course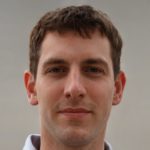 As a small business owner in the finance and accounting field, I have learned that the majority of my customers have issues understanding the basic concepts of finance. For me, knowledge in finance is indispensable which is why I'm planning to craft an online course on finance and accounting that will retail at a low price to help those who need it. I've always loved offering solutions as part of my business and this is definitely on my bucket list waiting for implementation in 2022.
Thanks to Alex Wan, WeInvoice!
---
#13- A new SaaS business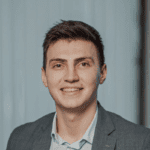 I'm going to introduce a new SaaS business in 2022 for remote workers. This tool is designed to help people keep track of their tasks to avoid any confusion. The interesting thing about it is anyone can create multiple work profiles to ensure they have separate space to work with different teams, managers, or clients. I had this idea for a long time and I'm ready to start working on it now. After the CoVID-19 pandemic, there are more opportunities in this industry. So, I'm all set to start working on it now.
Thanks to Richard Lubicky, Real People Search!
---
#14- Influencer marketing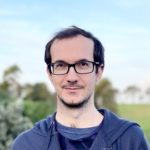 Building up a following on your Instagram account could quickly become profitable if approached by major brands and other relevant businesses that sell products or services related to the type of content you share. The trick is to have the right marketing skills thousands of followers. You can charge between $500 to $5,000 per post. Once you get traction, you can cut down on the amount of time you spend doing this. Entire workflow can be made efficient by posting photos using tools like Social Pilot or Jarvee.
Thanks to Kyle Arnold, HyperWeb!
---
What business are you starting next year? Tell us in the comments below. Don't forget to join our #IamCEO Community.