2021 has been simply an incredible year that has seen new businesses start and some existing businesses shutdown.
We asked entrepreneurs and business owners of a word that could represent their business in 2021.
Here's what they had to say:
#1-Evolution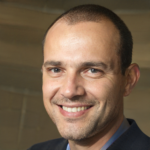 Evolution, defined as the gradual development of something, especially from a simple to a more complex form is the word that describes my business in 2021. Every single day is an opportunity to make forward progress, to be better than yesterday. I try to approach each day this way and have found that my business is slowly evolving in the process. From something that started in a simple form and is now evolving to a more complex form.
Thanks to Brian Donovan, TimeShatter!
---
#2- Breakthrough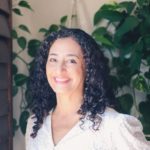 2021 was my 2nd year in my business and I knew it would be the year we would break through and experience massive growth. In fact, 2021 was the year that my sister and business partner quit her 9-5 corporate job and we both went full time with the business. We experienced so many breakthroughs this year and I cannot wait to see what 2022 holds for us.
Thanks to Shokouh Hatch, everlur!
---
#3- Curate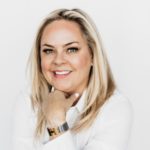 I selected curate because it represents that I am the director of my museum which is my life and my business. Being the director, I recognize that I have great privilege and responsibility to select, organize, and look after the things that I allow into my business and life. Interesting to note that curate is based in the Latin word cura which means care. It's caring enough to be selective with what I say yes to. Curate served me in 2021 as a year that was full of unknown, anxiety, and stress. Knowing that I was in control of my thoughts and emotions gave me a sense of control.
Thanks to Ingrid Christensen, INGCO International!
---
#4- Grit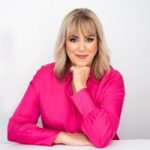 If there is one word that I would use to represent myself and my business in 2021 it is grit. As a person with grit, you have courage, passion and perseverance to get the thing done that needs doing. Even if you don't know how to do it, or the way forward, you do what needs doing to figure it out. We will always find a way, because we always do is one of my favourite sayings and without a doubt it represents how I used sheer grit to get through the year that was 2021!
Thanks to Maureen Frank, Emberin!
---
#5- Roller-coaster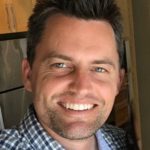 Roller-coaster — that word pretty much sums up me and my business this 2021. There's truly a lot of ups and downs and twists and turns still in this year (and I believe I'm not the only one who's gone through this). One day you think you've already figured it out, then the next day slaps you across your face with another mandate change or sudden shift of marketing trends you are following, and the list of subtle (or major) changes goes on. But hey, we can either enjoy the ride or get off of it. So, here I am, trying to enjoy the ride the best I can while making the most out of it.
Thanks to James Wilkinson, Balance One Supplements!
---
#6- Authentic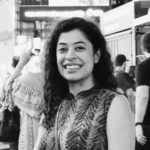 In 2021, our business consistently demonstrated that it is authentic. With all of the challenges created by the global pandemic– supply chain shortages, hiring difficulties, new technology– Improovy remained transparent with its customers and employees. We prioritized providing the best customer experience while still doing our best to be clear with the customer about exactly what we were dealing with. We also recognized that our employees required extra flexibility this year and were able to provide this for them. We remained focused on our values and maintained consistency in our messaging.
Thanks to Andre Kazimierski, Improovy!
---
#7- Innovative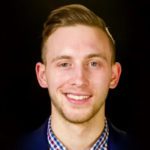 The word I would use to describe my company in 2021 would be innovative. Like most businesses, we struggled through a number of challenges throughout the year. From managing shortages to introducing new technology, we've been working hard to find solutions to all problems that pop up. My employees have all been extremely innovative and creative in their solutions– and are the reason that Pixoul had another successful year.
Thanks to Devon Fata, Pixoul!
---
#8- Dynamic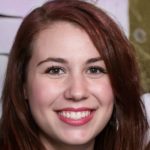 When we started this company that is now composed of over 20 employees and contractors, dynamism has been a clear virtue we uphold. We believe that the fast-paced world and ever changing media landscape needs us to adapt to the idea of constant change, activity, or progress. To achieve our goal of having a dynamic economy we welcome constant change and quick measures to address specific problems. As the pandemic continues to rage in its second year, we apply a [positive mindset and entertain dynamic response and feedback from stakeholders.
Thanks to Victoria Mendoza, MediaPeanut!
---
#9- Empowering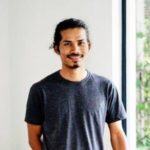 This is because this year has seen the rise of tech startups not only from the traditional centers of innovation like the US, East Asia and Europe, but also in countries that you wouldn't normally associate with it. As a serial entrepreneur who runs multiple software companies from Cambodia, I know exactly what it feels like. The most recent technological advancements have provided us with greater opportunities to compete with entrepreneurs from developed nations and provide modern, good-paying jobs to our people in the process.
Thanks to Rithy Thul, Selendra Blockchain!
---
#10- Dedicated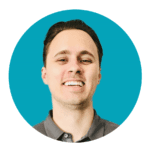 One of the things you have to nurture when you are running a business is dedication. You would never be able to thrive if you are not enthusiastic enough with what you are doing. If you lack commitment with people you are working with or with your projects, you will evidently find your business failing. Dedication is important for our business because it keeps us running. It continues to drive us forward and enables us to think of more ideas on how to develop. It also allows us to face potential problems and be able to provide a solution for them. If you are dedicated, your trajectory will be steady.
Thanks to Will Cannon, Uplead!
---
#11- Grateful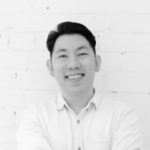 As a studio that produces animated commercials and explainer videos, the pandemic hits us hard, as not many companies are willing to spend their budget for marketing. But we keep going despite many months without any income, we keep sending proposals, keep reaching new potential clients, and keep pushing ourselves. Finally, we are not just able to work normally again in 2021, we also work on more projects than ever!
Thanks to Yeremia Poco, Eggplain!
---
#12- Growth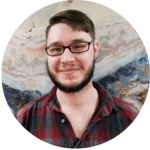 Without a doubt, "growth" is the word that most accurately represents 2021 personally and corporately. Because over the course of the past year, I've invested time and effort into learning new professional skills that have also positively and effectively impacted overall business health. Ultimately, the result is that I've been able to grow my personal knowledge and skill set while simultaneously helping contribute to corporate growth in terms of overall presence and revenue. Specifically, our site traffic has increased by over 6,000% while revenue has so far grown by 96.4%. And with those numbers, growth is the easiest aspect of 2021 to highlight.
Thanks to Braden Norwood, VTR Learning!
---
#13- Adaptive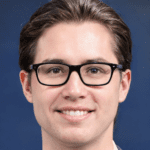 I consider adaptability the single, most important element for any successful organization, and this year, it was put to the test. A lot changed so fast because of Covid, and we have been able to move, change and adapt to win the game. We changed our business to work remotely and then to hybrid as the occasion required; outsourced our bookkeeping and IT departments out to cut down operation costs; and introduced automation technology to manage our daily workflow such as online signing and customer support, to enhance efficiency. Moving too slowly in an ever-changing era could have kept us out of business, resulting in a shutdown like most firms.
Thanks to Ryan Yount, LuckLuckGo!
---
#14- Resilient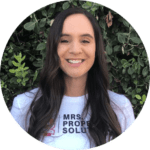 Being resilient means you have the ability and capacity to bounce back from difficult situations, which is why it is a fitting word to describe my business in 2021. It's safe to say that 2021 has been the most challenging year in my real estate business's short five-year lifespan. The after-effects of the pandemic have reverberated all across my company. The housing market has been tumultuous since Covid-19, causing me to face cash-flow troubles, inventory shortages, client acquisition issues and countless other administration problems within a span of 10 months. But I believe I've shown utmost resilience to power my way through all these difficulties. I am incredibly proud of how hard I've worked with my team over this period.
Thanks to Cristina Ortega, Mrs. Property Solutions!
---
#15- Minimalistic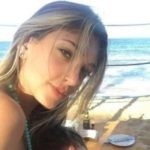 One thing I always stand by is that less is more; it was even my mantra in 2021. Keeping this in mind, I believe that the word minimalistic would perfectly represent my interior design business this year. With new strains of the Covid-19 virus spreading, 2021 was a chaotic year. No one wants that chaos in their home too. So I opted for a light, airy, and minimalistic approach when designing homes.
Thanks to Lily Wili, Everwallpaper!
---
#16- Anastatica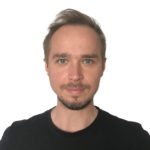 Anastatica is an extraordinary plant. Despite the drought, it can survive rough environmental conditions by rolling in a dry ball and rolling through the desert. But – once put Anastatica in the water, it comes back alive, turning green, releasing leaves, and even blooming small pink flowers. In 2021, our business was quite similar. We have endured dreadful conditions, but we have waited patiently. However, every opportunity we have had to grow, we have seized with all our energies.
Thanks to Tomek Młodzki, PhotoAiD!
---
#17- Progressive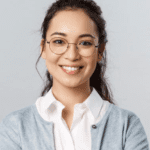 This past year has undoubtedly been another difficult one for a variety of reasons but even with the volatility and instability that came with it, we somehow still managed to launch our People Search Service platform and surpass 500,000 active users in the US, which was our main target by the end of the year. And I can confidently attest that this can be attributed to us getting the best out of every member of our team by making significant changes to our company culture this year, such as introducing new mental health initiatives, implementing an employee reward program, as well as providing mentorship opportunities for new staff members. All of which has done well to help raise employee satisfaction as well. To be frank, it's safe to say that we went above our expectations for this year, especially given the circumstances, and if that isn't the sign of a progressive company, then I don't know what is!
Thanks to Eden Cheng, PeopleFinderFree!
---
#18- Transparent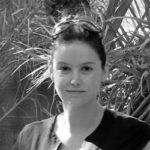 Transparent is the word that best represents my business in 2021. As a company, we've gone above and beyond this year to demonstrate the safety and efficacy of our health program and associated products. We have been truthful to our clients about the capabilities of our products, and have remained authentic, and accountable in every transaction/interaction with our clients. Our goal coming into 2021 was to be as authentic andtransparent with all of our clients at each turn, and we've been able to successfully meet this goal.
Thanks to Lisa Richards, The Candida Diet!
---
#19- Great teacher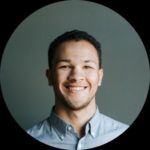 I think I have gained more than I lost in 2021. For almost a year and a half, I could not run my business properly. But, still, I feel very lucky to have faced all the difficulties during the pandemic. It has taught me to be patient and to think about the back-up plans and how to overcome the difficulties during the urgencies. Earlier, I would lose my patience when facing very minor difficulties because I had never seen bad times since I started the business. But, this time, my business was close to being closed forever. I have overcome the situation and learnt how to go forward with what I have. Facing a huge scarcity in the supply of materials, I have made a back-up plan for the future. So, I must call 2021 the greatest teacher ever for me. This year, along with 2020, has brought the most valuable lesson ever.
Thanks to Steven Walker, Spylix!
---
#20- Optimistic
The word that best describes, and sums up, the last year for the African Garden and me, is optimistic. Yes, 2021 was a challenge, but I found new and exciting ways to overcome the obstacles in my path and discovered a new direction for my business which has meant that its future is looking more and more optimistic every day, and my outlook as a result of that, and my personal circumstances transformed from my natural pessimism to a fresh, vibrant optimism. For once, as 2021 bows out, my professional and personal lives are completely aligned.
Thanks to Shannon Bernadin, The African Garden!
---
#21- Automation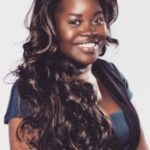 I had to learn that I could be more impactful, informative and accessible if I developed a streamlined automation for on-boarding and working with clients. This gave me some much needed structure to support boundaries and scalability. I was able to get tasks done faster, more efficiently and strategically. The secret was cutting down on phone calls and giving clients questionnaires, check lists and video explanations of each process so that they could give me what I needed to complete their project without me holding their hand the whole way. I would tell people to incorporate automations immediately.
Thanks to Jessica LaShawn, Jessica LaSHawn Consulting!
---
#22- Contentment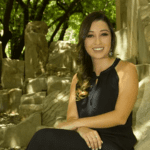 Last year we focused on creating valuable, exclusive, and unique content for the influencer marketing industry. This is an area that is constantly growing and therefore every week there is new info and trends. We wanted to keep the industry updated on all this information in a useful, simple, and quick way every Friday through our newsletter. Thanks to this we managed to reach hundreds of subscribers that every Friday is updated on the latest trends of the influences. For this reason, contentment is the word that represents us this year.
Thanks to Cathy Mills, Net Influencer!
---
#23- Passionate!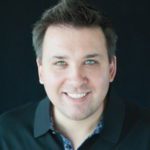 When you're building a company that can help people and significantly impact a market, you have to be passionate about what you're doing — especially in times of uncertainty. With great passion, you can stay focused on your key objectives and the daily work required to get there. I've seen our team work passionately this year and am so grateful for their commitment and the incredible progress we've made in 2021.
Thanks to Josh Chodniewicz, Fundify, Inc.!
---
#24- Challenging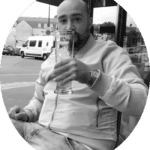 When asked to describe 2021, I would surely say challenging, because we had to change our practises in the aftermath of the pandemic. 2022 will be a new beginning for me, so I'll be focused on personal growth and financial adjustments that will help me better my business. The biggest challenge that I faced this year was time management problems. I was having a hard time finding the right balance between my personal and professional life. Due to the continual pressure to perform at my best, I began to overwork, which eventually led to constant weariness. My personal development would be my greatest achievement. Not only did I make financial changes to improve my business, but I also concentrated on resolving my personal problems. I took on obstacles head-on and seized any opportunity that came my way. I'm proud of who I am, and as I move forward in life, I'm glad for all of the experiences I've had, both good and terrible.
Thanks to Anthony King, Transport Executive!
---
#25- Upheavals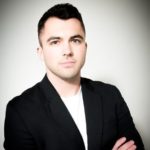 The epidemic made 2021 uncertain throughout, but it also brought about some beneficial upheavals. Complete digital transformation, hybrid work structure, and significant AI adoption, with a greater emphasis on employee wellness and self-care. These changes would have occurred* either never or after at least 5 years if not for the epidemic, which has accelerated the process. My business also saw many upward and downward swings since real estate got a major hit but in the end, let us focus on the brighter side of the spectrum. So Upheavals is the word I would prefer. Many lives lost got lost and that can never be forgotten, the pandemic also revealed the poor health and medical infrastructure of our society which will have to be worked upon, not only nation-wise but also in organizations.
Thanks to Jordon Scrinko, Precondo!
---
#26- Explosive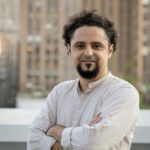 In 2021, Yarooms hit a massive growth spike due to the increased demand for hybrid workforce management solutions due to the ongoing pandemic.Not terribly surprising as many businesses are looking to rethink their work environments, but not easy to keep up with as we were a relatively small and lean team up to this point. We had to focus all of our efforts on keeping pace with our expansion, hiring new specialists for all of the different geographies that we operate in. We've been global since day one, which has generally been great due to our ability to access business from across the world, but when all of those areas experience a sharp increase in demand it makes things a bit more tricky to manage. We hit our goals in the early part of the summer and have had to set more ambitious ones through the end of the year and for the new year. The future looks extremely bright for the industry and we're determined to stay on top of the growth wave.
Thanks to Dragos Badea, Yarooms!
---
If you could pick a word to represent you and your business in 2021, what word would you pick? Why? Tell us in the comments below. Don't forget to join our #IamCEO Community.