We continue to experience different trends in consumer behavior as well as entrepreneurship. The onset of the pandemic has influenced major changes that have created new opportunities and changed the business landscape. We've also seen extensive use of technology and increased remote working.
We asked entrepreneurs and business owners about the future trends they see in their industry and here are the responses.
#1- Seamless integration of digital technology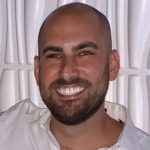 Everyone's business practises have altered and it's uncertain which of those changes will last once the epidemic is over. As a result, businesses will require digital marketers to assist customers in understanding their new or modified offerings. Omni-channel messaging will become even more crucial as more organizations adopt this strategy, especially during a pandemic. Experiential marketing campaigns, such as live streaming of events, may attract a big audience to a business.
Thanks to Shad Elia, New England Home Buyers!
---
#2- Growth of voice search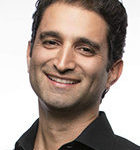 Consumers are loving the convenience of simply speaking what they want, from movie requests to directions, thanks to enhanced voice search. According to DVS Interactive, voice searches account for 20% of all smartphone searches. As a result, marketing techniques must be altered to accommodate this new sort of search language. This entails examining and comprehending the differences between how a search is entered and how it is pronounced.
Thanks to Sep Niakan, Condo Black Book!
---
#3- Visual search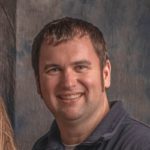 The value of image alt-text is growing exponentially. Rather than depending just on SEO, marketers will need to optimize picture sitemaps and employ descriptive filenames for photos that are identified by search engines. In 2022, savvy digital marketers will keep an eye on both voice and visual search, and optimize their SEO for both.
Thanks to David Wurst, Webcitz!
---
#4- More complex consumer behavior and high customizations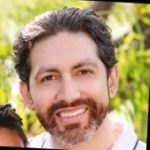 Consumers make purchases through a number of channels, ranging from YouTube to Facebook, making it difficult to categorize their behavior. Consumer segments such as mainstream, upscale and low-end are dwindling. Segmentation has become more challenging. A customer can purchase both a high-end and a low-end product together. You're likely to find someone prepared to travel EasyJet from London to Milan in exchange for a Gucci handbag. People now make purchasing decisions based on an unbalanced mix of emotions and reasoning. As a result, people may choose the least expensive choice. However, they may value heritage and craftsmanship in a high-end pocketbook. Again, personalization will become more prevalent in product design and marketing. As big data, social media and flexible manufacturing grow more prevalent, customization will become more prevalent. This practice is gaining traction in more industries, including health. While pharmaceutical companies presently treat patients uniformly, our age, gender, weight and medical history will soon determine how we are treated. Numerous additional sectors are likely to follow suit.
Thanks to Mark Valderrama, Aquarium Store Depot!
---
#5- Buying of DIY wooden home climbing walls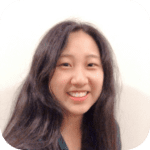 As COVID-19 lockdown continues, more and more avid rock climbers are stocking up on wooden studs and screws to take the climbing experience into their own homes. Climbing coaching is shifting into the remote setting as well, and many climbers pick up digital training plans in an effort to maintain their strength and ability while gyms are closed. As the pandemic continues, we can expect to see climbers taking the climbing experience right into their own homes.
Thanks to Serena Ge, Send Story Training!
---
#6- Continued investment in renovations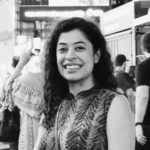 Within the home improvement industry, we can expect to see continued investment in renovations in 2022. The housing market was extremely competitive in 2021 and the lucky new homeowners are now ready to start making improvements to their newly purchased homes. Kitchen and bath upgrades will be particularly popular. Contractors should also be prepared with customer-friendly financing options.
Thanks to Andre Kazimierski, Improovy!
---
#7- Investment in digital marketing talent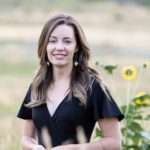 The hands-off approach that so many large marketing firms have relied on to churn out shallow content is finally coming to an end. Small business owners now see the value of investing in branding experts, business coaches, copywriters and designers who bring unique insight and talent to the digital marketing space. This has allowed artists from a variety of industries to step away from unfulfilling in-house positions and freelance instead with small marketing boutiques who value their collaboration, transparency and quality.
Thanks to Amanda Doherty,  Amanda Doherty Press!
---
#8- More home buyers, low mortgage rates, data management, virtual reality and automated advertising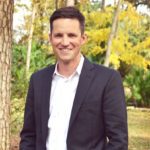 First, millennials represent a sizable pool of first-time homeowners ready to enter the market in 2022. Seventy-four million millennials make up a sizable segment of the population ready to purchase their first house, exceeding the astounding number of baby boomers who flooded the market in the 1970s and 1980s. Second, low and steady mortgage rates will support the real estate market. While no one knows how long this pattern will last, there's no reason to believe that rates will rise soon, especially considering we're nearing a primary election. Third, data will impact decisions because there is still no centralized national system for agents and new companies will have boundless potential to expand and modify the current process. As a result, it is a wonderful moment to develop a unique solution in this field. You can create an application that analyzes a large quantity of data that provides vital information and helps in the decision-making process for real estate market players. Fourth, real estate companies are increasingly developing superior remote property viewings to increase their business. Construction companies are increasingly employing this technology to sell as many units as possible before the structure is completed. It's safe to say that this method will be widely used in 2022. Fifth, software systems can now develop ad campaigns for new listings automatically. They may also target ads to specific audiences and track real-time metrics like views, clicks and demographics. Real estate professionals are well-versed in determining which properties are suitable for sale or rent. As a result, they focus their attention on the items that generate the most profit.
Thanks to Corey Tyner, Buy Yo Dirt!
---
#9- Increased use of voice recognition technology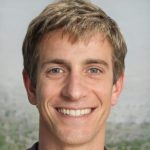 Voice recognition technology will continue to advance at a steady pace as it has in recent years. Big firms like Google, Amazon, Apple and Samsung have already been working on it as we know. More significant corporations will undoubtedly join them in the future and this technology will be employed more frequently. As a result of enhanced technology and increased inclusion in people's daily lives, we may see a significant increase in its use this year.
Thanks to Robert Welch, Projector1!
---
#10- Use of telephone sales and sales automation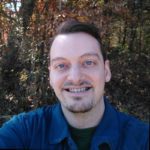 A future trend that I see in my industry is the use of telephone sales for life insurance. Life insurance has always been largely a face-to-face type of sale. Now, with the use of technology and the internet, especially with the pandemic, the landscape is shifting to safe, non-contact phone sales for life insurance. Another trend I see is the use of sales automation, which means sending a client via email or text a pre-qualification form that allows them to tell their health history before even speaking on the phone. This allows the agent to know exactly what life insurance carrier their client qualifies for before they even speak on the phone.
Thanks to Tim Connon, Paramount Quote!
---
#11- Personal branding and digital navigation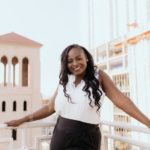 Personal growth is more than a fad. It is a necessary element of our lives. We must develop as individuals and professionals and deal with a constantly evolving world. Personal development course designers flourish in this environment. Personal branding is an interesting idea that has been on the rise for a few years and is predicted to continue to increase in popularity. Personal branding is becoming more popular as people want to express themselves in the workplace and on social media. Another popular subject is digital navigation, which teaches students how to navigate in an ever-changing digital environment. Digital navigation classes teach you how to use the correct tools to get around the internet.
Thanks to Lattice Hudson, Lattice & Co.!
---
#12- Continuous improvements with connecting AI and home security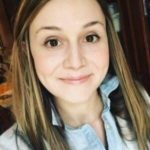 In the home security industry, I anticipate that there will continue to be improvements with connecting AI and home security. Smart systems will be able to better detect threats on their own and decide who to contact and when. Beyond that, I feel like we might start to see these systems designed to protect more than just your physical space. Cybersecurity is another area that needs extensive protection; so, I think that smart home security systems may develop methods to protect both your physical space and your digital space.
Thanks to Kristen Bolig, Security Nerd!
---
#13- More focus shift towards low code development solutions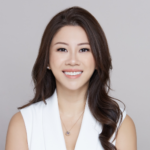 The SaaS industry will see more focus shift towards low-code development solutions. As the world shifts rapidly to an internet of low code apps and websites, SaaS will be among the frontiers in this tech revolution.
Thanks to Harriet Chan, Coco Finder!
---
#14- Workcation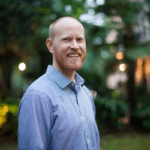 A big trend that I think we'll see in the travel industry is the "workcation." Remote work is here to stay and, as time goes on, remote workers will get cooped up staying at home all day every day, which will lead them to take a vacation while still working. Because this is going to become more popular, hotels and resorts are likely to become more accommodating to these individuals by providing better internet access and potentially even spaces specifically designed for remote workers.
Thanks to David Angotti, Hawaiian Islands!
---
#15- Continued use of technology and automation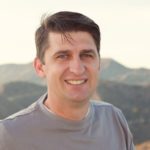 e-Commerce will continue to embrace technology and automation in the next year. Websites that are highly optimized for maximum conversions as well as AI-assisted personalization will increase the customer experience ten-fold. Automated, hyper-personalized marketing will help customer retention as well. Basically, 2022 will see a complete embrace of technology and AI in the marketing space.
Thanks to James Green, Build A Head!
---
#16- Shift from image to video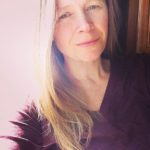 One future trend that will take over the food blogging industry will be the shifting from images to quick videos. While captivating, mouth-watering and high-definition photos have always been welcome in the food industry, videos that show food being prepared, cooked and even eaten will rule in the future because they create a more immersive experience for the audience. As we all know, improving customer experience is at the forefront of business efforts right now; so, this trend will surely have its place in the future.
Thanks to Kim Grabinski, 730 Sage Street!
---
#17- Growth in the adoption of minimally invasive devices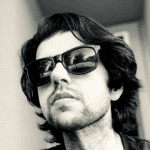 In 2022, I'm predicting that there will be a growth in the adoption of minimally invasive devices in the medical device industry. Because they're low-risk and provide quick recovery time, minimally invasive devices will skyrocket, especially in the era of COVID-19. CMs specializing in manufacturing technology will be in great demand.
Thanks to Daivat Dholakia, Essenvia!
---
#18- Shift to digital marketing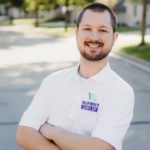 In the real estate investing industry, a few trends I see are related to the shift to digital marketing. Many investors still use old school methods such as direct mail and cold calling to market for motivated sellers. However, there has been a noticeable shift to Facebook ads and Google Pay Per Click (PPC). With so many people spending time on social media and the internet, it makes sense to shift marketing to where the people are. Also, under this digital marketing umbrella is content-based marketing such as blog posts and videos to educate prospective motivated sellers and create credibility. This is evergreen marketing that only has to be created once but will live on the internet forever.
Thanks to Ryne Lambert, Sell My House In Wisconsin!
---
#19- Continued advancement of AI technology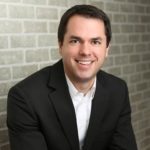 AI technology will continue to advance, creating platforms that support real-time and demand-driven tech. Communication for remote workers is vital and systems are being put in place where support can be offered all the time, any time and in real-time. AI technology is making great strides in making this happen and chatbots may be the answer for many tech needs, especially helpful in dealing with simple questions that may be commonly asked. AI technology is going to give human workers more time to work on less menial tasks.
Thanks to Mark Daoust, Quiet Light!
---
#20- More green initiatives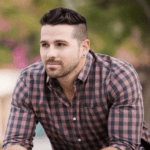 My industry–the lawn care industry–will go green. Many lawn care companies are already headed in that direction through efforts like purchasing electric-powered tools instead of gas-powered ones but, I think that in the next five to 10 years, the effort to go green will be much more serious and widespread. There will be environmental demands to do this and consumer demands as well.
Thanks to Jeremy Yamaguchi, Lawn Love!
---
#21- All-encompassing travel and business aids model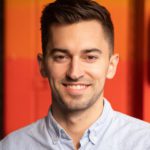 Our industry is definitely moving to an all-encompassing travel and business aids model in which the entire network of services related to it are part of a larger portfolio that includes deliveries, coordination with fulfillment companies, and app-based platforms that assist both the vacationer and business person. As the travel industry rebounds from the pandemic, partnerships between these various entities will become more common, creating one-stop shops to meet all needs, reduce costs and improve current services.
Thanks to Cody Candee, Bounce!
---
#22- Mainstreaming of machine learning and artificial intelligence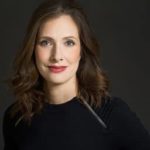 Artificial intelligence and machine learning were once thought of as the exclusive domains of Big Tech or large corporations, who could afford teams of data scientists and costly infrastructure. Now, open source and low code tools make it easier for developers and product teams to start experimenting and executing AI/ML into their own products and processes. This important trend will empower more organizations with the same continuous optimization large players have proven to increase personalization, efficiency and workflow. If the last couple of years were dedicated to data gathering, piping and optimization, then 2022 is making that data work for businesses who use it to implement machine learning programs for themselves.
Thanks to Maya Mikhailov, SAVVI AI!
---
#23- Increased higher-end jewelry purchases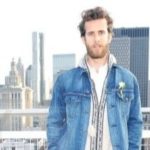 The harsh reality of the pandemic rearranged priorities as people decided to recognize what is truly important through items that represent permanency such as jewelry. The jewelry industry will grow, not only in consumer spending, but in the higher-end items that people purchase. Delayed marriages will result in upgraded rings and significant relationships will be honored through specialty artisan necklaces, bracelets and earrings. People will not only utilize jewelry to touch those they care about but act as a reminder of those priorities.
Thanks to Yuvi Alpert, Noemie!
---
#24- Big analytics, blockchain and 5G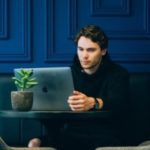 Advancements in big data analytics will continue to be headlining trends as the volume of data grows and demand for insights into it increases. The impact of blockchain technology is also bound to be felt across multiple industries but more so in technology as it will redefine and enhance data security. On the other hand, 5G is set to be the next big thing and will revolutionize technology, enabling virtual and augmented reality to thrive.
Thanks to Stephen Curry, Coco Sign!
---
#25- Autonomous food delivery services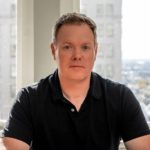 Autonomous food delivery services are likely to take the spotlight as the next few years unfold. Last year, remote work pushed many of my consulting clients to invest in food drop-off systems. But consumers will be looking for even faster services as the food industry goes digital. I also appreciated getting warm meals on my doorstep during busy work seasons. So, I don't doubt that restaurants will take advantage of today's technology and implement more driverless deliveries. After all, they've already been definite business boomers.
Thanks to Brian Nagele, Restaurant Clicks!
---
#26- Interaction using AR and VR technology to connect with businesses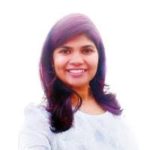 I believe interaction using AR and VR technology to connect with businesses and each other is the future. Somewhat, the future is almost upon us. We are already using VR technology in games to interact with the environment. Using similar advanced tools can help future businesses to provide a different experience of their products and services. 
Thanks to Rucha Armarkar, Animation Planet!
---
#27- Automation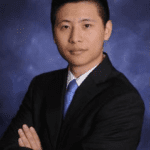 The one-stop business trend in 2022 will be automation. Businesses will analyze their business procedures to see where they can take people out of the process if they're not offering any real value to the organization. They've already been a few shifts in the direction from supply chains, trucks, warehouses and ships, along with the chatbots which instinctively take over customer service inquiries. Therefore, I anticipate that white-collar automation will be a top-notch business trend this year. We consider that our services to white-collar professionals will be handed over to smart robots and PCs and delivered via automated interfaces.
Thanks to Jonathan Tian, Mobitrix!
---
#28- QR codes, online ordering, cloud kitchens, delivery robots and drones, and automated inventory software management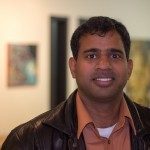 Restaurateurs, especially owners of SMBs initially never dared to invest in technology because they never saw a need to. They just saw no need to disrupt the natural flow of things. However, times changed and the industry did along with it. During the pandemic, many restaurants shut down for extended periods of time, leading to a shift in their systems. Due to consumers' increased desire to eat out, the utilization of technology in the industry was focalized. What we predict will be the most prominent restaurant technology trends in 2022 are QR codes, online ordering, cloud kitchens, delivery robots and drones, and automated inventory software management. The clear winners in any industry are those who are readily adapting to the shifting times. The technological impact on the restaurant industry will continue; so, ensure that this year, you are ready to use this technology to your benefit and succeed.
Thanks to Seshu Madabushi, mKonnekt!
---
#29- Emergence of virtual care models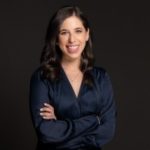 Virtual care models, particularly those that center around managing chronic conditions, will continue to emerge as time moves forward. The pandemic sparked widespread conversations surrounding telehealth and there's no going back. Today, thanks to the internet, people are connecting more and discovering a network of support when it comes to managing their unique health issues. Many are hungry for alternative medical options that can give them an individualized patient experience. While patient privacy remains a concern, the demand we're seeing for expanded telehealth options is sure to lead to more entrepreneurs and developers finding ways to fill the gaps.
Thanks to Rachel Blank, Allara!
---
#30- Exponential growth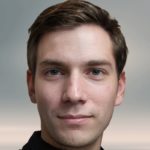 The meat industry is going to grow in the near future as the estimated data for the meat industry shows that the market value of the meat industry would increase from $838 billion in 2021 to over $1 trillion by 2025. Also, the CB Insights' Industry Analyst Consensus says that the global meat market could get the estimated value of $2.7 trillion by 2040. This would be the result of an increase in revenue from meat and beef in upcoming years in countries like Russia, Germany, Brazil, and the USA. However, there are many newer options that are going to appear over time as alternatives for meat like plant-based meat and chemical meat directly from labs. Such changes could make great changes in the meat industry in future times; yet, it would take time.
Thanks to Timothy Woods, Carnivore Style!
---
What future trends do you see in your industry? Tell us in the comments below. Don't forget to join our #IamCEO Community.