Each business has a story. No matter if the business is a Goliath like Wal-Mart, or a local business owned by a couple or family, the business has roots in an idea. For each business owner, the story of their journey can range from monetary needs or the passion for a unique project. Each story is different though the reasons may remain the same. No matter the tale, the background behind each and every business is what fuels each brand.
#1-  Wanted to run my own ship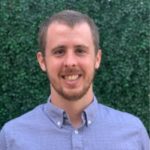 I started my business as I didn't take to the idea of working for someone else. I knew I had it in me to run my own ship. I have always wanted to create processes that align with my style. I learned how to maintain relationships with the client be a good manager who respects work-life boundaries from previous work experiences. It was tiresome to have my ideas get approved and go through multiple iterations, sometimes even removing the core crux of it. I quit my job to start my own business.
Thanks to Jared Stern, Uplift Legal Funding!
---
#2- To help teach professionals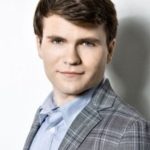 I started my business after my own career in investment banking was thrown into question after a life-changing car accident. That event was a huge catalyst for me, and I decided that rather than try to continue, I wanted to help teach others the tools and tricks they needed in order to get into the industry. I soon realized that I had as much passion for teaching as I do about finance and investment, and I knew that I had acquired the kind of insight that could help transform the lives of business professionals who were looking to survive in investment banking roles.
Thanks to Brian Dechesare, Breaking Into Wall Street!
---
#3- Because of my passion for writing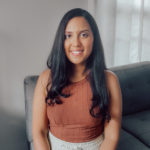 I began my business out of the love I have for writing, wellness content, and the experiences that I've had as a copywriter for the last 10 years. My business, Ylani Salcedo, is a copywriting service for wellness brands. Knowing the right words to write and how to articulate them is extremely important in growing any brand. That's why my services help others convey their brand voice in a personable way. While these are the details about what I do that keep me going.
Thanks to Ylani Salcedo, Ylani Salcedo!
---
#4- To help people save money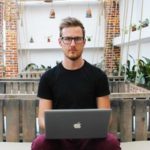 I started my business because I saw an opportunity to help people save money at every online store, not just the big-name brand retailers. Even though we wish it didn't, money affects every aspect of our lives, and the ability to save every penny possible can make a huge difference to our sense of wellness and freedom. I wanted to help people shop online with less worry, and with far more opportunities to keep some of their hard-earned cash in their pockets.
Thanks to Nick Drewe, Wethrift!
---
#5- Tired being a salaried individual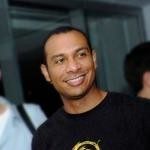 I started my own business as I didn't enjoy being a salaried individual who lived from one payroll to another. I always wanted to start a business but didn't know which one. I identified a need in the market and wanted to tend to it in the best possible manner. I created a business plan and started pitching. Once I got enough funding, we were up and running. Starting your own business is very rewarding financially. I have now earned valuable relationships learned a wide range of skills along the way. I can now give back to my community in ways that would not have been possible earlier.
Thanks to Ruben Gamez, Sign Well!
---
#6- To help people relax in their yard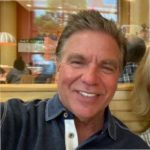 I've always been a family man. I take pleasure in seeing my kids have a comfortable home to stay without taking away their joy to see what's beyond our house doors. My affinity for turning the front yard into a space where we can relax had given me the idea of establishing a business that would help American families enjoy extra comfort at home. It was once a family-inspired dream that is now helping hundreds of families around the U.S. experience the cooling effect of our outdoor shade solution.
Thanks to Mike Falahee, Marygrove Awnings Co.!
---
#7-
To get fulfillment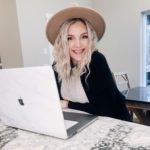 I started my business because I was a terrible employee. I liked trying and failing in my own way instead of someone else telling me how to fail. I didn't want to blame anyone besides myself. After I had my first son, I could not bear the thought of going back to the corporate world that 'told me what to do' so I decided to start a business that would fulfill me (that I could fail in) while raising my child. And it was the best decision I've ever made.
Thanks to Alexi McKinley, Upwest Social!
---
#8- To make connections easier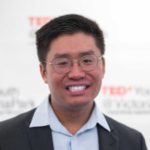 The start of my business was actually sparked as I was developing a TEDx Talk. My talk How to Find Excuses to Connect outlines how people can make meaningful connections easier. The concept of an excuse to connect was too good for me to just say once and move on. I knew I wanted to keep promoting it, so this led me to create the business Excuses to Connect where I make meaningful connections easier for individuals and
organizations.
Thanks to Richard Lee-Thai, Excuses To Connect!
---
#9-  To help improve performance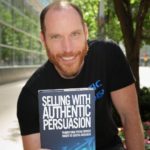 I started my business for two reasons. One was the realization of what I was really good at doing – helping organizations with starting and/or fixing their sales operation. The second was seeing the need in so many organizations. While I could work for one company and help them succeed, as a consulting organization I could facilitate the improvement of many organizations each year, which would them impact hundreds/thousands of jobs and countless customers.
Thanks to Jason Cutter, Cutter Consulting Group!
---
#10- To help marketing in eateries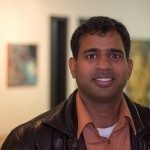 There was a need for an all-in-one restaurant marketing solution for mom and pop eateries, therefore mKonnekt was born. I saw that most of the mom & restaurant owners were very wary of marketing efforts or just had a single strategy of print ads to promote their restaurant openings. mKonnekt was founded to provide full marketing services, including social media, online, and local marketing, as well as the utilization of customer data, to help local eateries reach their target audience.
Thanks to Seshu Madabushi, mKonnekt!
---
#11- To offer the best insurance service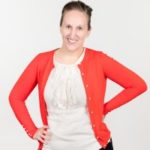 I started my business to remake the insurance segment. My goals were to accomplish this with a mobile-first and direct-to-consumer model to offer the best landlord insurance service and a top-rated customer experience. Furthermore, I aspired to curate a workplace of top-tier experts in the field, and retain talent by providing them with autonomy and the opportunity to excel. My love for insurance led me to create my business, and lead with passion, purpose, and perspective to provide top-of-the-market value.
Thanks to Datha Santomieri, Steadily!
---
#12- To achieve sustainability and liberty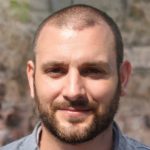 I started my business to obtain sustainability and freedom. The reason why people work in a 9 to 5 job is to obtain income but they need to sacrifice their time in return. Most of the time, they will not be able to be with their loved ones. That's one of my motivations in pursuing my family real estate business in New Jersey. I want to be my own boss and to obtain flexibility when handling my own time. Doing the business I love is what keeps me determined to perform well while having enough time for myself and for my family.
Thanks to Dylan, Northbound Home Buyers!
---
#13- To help improve scientific innovation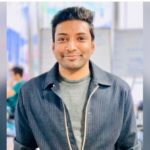 Almost every industry or sector is equipped with smarter tools and technologies to empower their products or processes. But, when it comes to research writing and publishing, students encounter numerous problems, including formatting errors, citation errors, rejections, expensive typesetting costs, and many more. Keeping the research writing problems in my mind, I created a prototype, which directly or indirectly paved an automated research writing, editing, and collaboration platform to help every student ace their thesis submission with the one-click auto-formatting technology!
Thanks to Saikiran Chandha, Typeset!
---
#14- To solve issues in the beauty community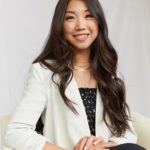 Our business started due to the problems we faced as skincare consumers. The plan was to solve those issues not only for us but for others in the beauty community. Our founders were tired of being lied to and ripped off by overpriced, green-washed brands filled with unnecessary chemicals. We wanted to create a skincare brand that's all-natural, using 100% plant-derived ingredients that are good for your skin, but also kind to your wallet.
Thanks to Lillie Sun, Three Ships Beauty!
---
#15- To pursue my dream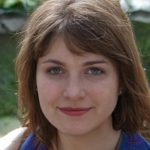 I always wanted to be an entrepreneur and have my own company, which is why I started my own business. GreatPeopleSearch is my Dream come true and the first step to becoming an entrepreneur. I am thrilled to have taken the risk of starting my own company. As a female entrepreneur, I had to overcome several challenges. First, I was told I wouldn't achieve anything like this. My biggest challenge was finding finance because I had a restricted amount of money to put into my dream business.
Thanks to Leslie Radka, GreatPeopleSearch!
---
#16- To filter negative internet content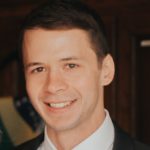 The Internet can be an amazing place and it has opened us up to an entirely new level of communication, technology, and more. We can do things today that were practically unimaginable 25 years ago. But there are also things on the Internet that need to be filtered. I started my business so I could provide the public with a filter for some of the sensitive things that aren't appropriate. My company serves a purpose to keep families, young people, and employees, away from some of the sensitive things online.
Thanks to Ben Bozzay, Techlockdown!
---
#17-  Market for small businesses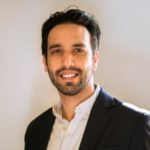 I started my business to help small brands expand into new markets. As a craft beer lover myself, I experienced firsthand the disappointment of not finding beer locally from some of my favorite out-of-state breweries. In sectors like the beer industry, contracts between distributors and retailers often make it difficult for smaller brands to get their products in front of customers. So, I used my experience working as a lawyer in the beer industry to identify and develop a convenient solution to this unnecessary problem.
Thanks to Jason Sherman, TapRm!
---
#18- To bring comfort and style in apparels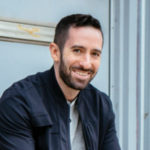 I had the idea for my business in college, wondering why there wasn't a brand of sweatpants styled for both comfort and looks. I wanted to be able to leave my dorm without the fear of judgment from feeling self-conscious about my baggy sweats. I started a Kickstarter in 2015 to start my business featuring the "All Day Every Day" Pant concept and raised over $180k in sixty days to jumpstart my brand. Since then, my team and I have worked hard to make athleisure apparel for both men and women that satisfies both "comfort" and "style."
Thanks to Zach Goldstein, Public Rec!
---
#19- To encourage creativity and excitement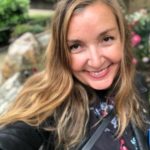 In this world, there are countless products and services across every industry imaginable—but how many are truly different? This sentiment has driven me to create a fun, jovial brand that offers unique perspectives and unique products. I've spent many years in leadership positions across various reputable brands, and I've seen firsthand the influence innovation and creation can have on a community. My experience, along with my long-time passion for business, helped fuel the fire of my ambition, and start a business committed to setting new standards in coat care.
Thanks to Michelle Arnau, Rowan for Dogs!
---
#20- To create a sustainable business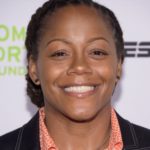 I have always loved fashion. I just had a hard time finding clothes that would fit my athletic body and many of my friends and athlete colleagues had the same challenges. I knew building a size-inclusive streetwear/active brand with this idea was a real white space that we could address. Mostly, I wanted to create a business with a sustainable,
long-term ability to give back and this was the best business idea because there was a real need there and it wasn't forced.
Thanks to Phaidra Knight, PSK Collective!
---
#21-  To change my career path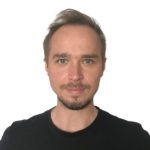 The purpose of my business was to change my career path. During my law studies internships, I realized paragraphs and regulations were not my cups of tea. For
me, the business world held a lot more appeal, as it offered the chance to create something meaningful. So I decided to become an entrepreneur instead of an advocate. I finished my studies, but I started a startup with my two brothers in the meantime. As of now, I think it was the right decision because my current job is genuinely satisfying.
Thanks to Tomek Mlodzki, PhotoAiD!
---
#22- To excel in the construction business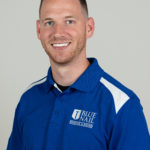 I started my business because of the glaring need for next-generation contractors. I graduated with my MBA with the intent of entering the finance industry. When I realized I was just one of the thousands of young driven graduates with a Master's Degree, I reflected on what my peers were not educated in – construction. The industry was changing with new technology as well. Having seen and experienced low standards of service in construction, it was clear that there was a void in the market.
Thanks to John Hogan, Blue Nail Roofing & Siding!
---
#23- To provide a useful service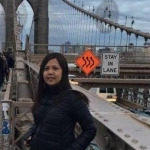 I started my business because I wanted to provide a valuable service and make a difference in people's lives. I believe that my company provides an important service that helps people live better, healthier lives, and I'm passionate about what we do. I also believe in the importance of hard work and determination, and I'm committed to doing whatever it takes to make my business a success. I'm proud of the progress we've made so far, and I'm excited about the future of my company.
Thanks to Sheila Eugenio, Media Mentions!
---
#24- To connect and contribute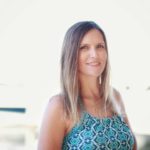 I started my business because I knew firsthand the power of art to both inspire and heal. I wanted to connect with others and contribute to their lives in a positive way. After years of living a nomadic lifestyle, I shared my work on social media, where my followers asked to purchase my paintings. One woman told me, "The world needs your art," which was like a lightning bolt that jolted me into action, and Laura McKenzie Gallery was born. Today, my clients are still my motivation, telling me that my art brings life to their workspace and takes them back to a place of peace that they knew years ago.
Thanks to Laura McKenzie, Laura McKenzie Gallery!
---
#25- Passion for Yoga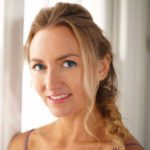 Uplifted Yoga started out as a passion project. I just loved yoga and started to make YouTube videos so I could remember the sequences (series of poses) that I did. It never occurred to me that people would actually want to watch them and follow along. As the channel gained traction, more ideas flooded in on how to make more/different types of content and reach more people. It's always a work in progress. You need to take the passion you have for your business, and translate that to your services and products.
Thanks to Brett Larkin, Uplifted Yoga!
---
#26- To provide city information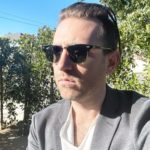 I founded LosAngeles101 to be a cultural and entertainment source that focuses on the best of the best that Los Angeles has to offer. I remember moving to California almost 10 years ago and was completely overwhelmed. I had no idea what was worth doing and what was a rip-off, scam, or tourist trap. The goal with LosAngeles101 is to share the best events, food, and destinations with tourists and residents alike, so when someone is new to town they can use LosAngeles101 as a resource for understanding the city.
Thanks to Chandler Sterling, LosAngeles101!
---
#27- To promote barbeque and grilling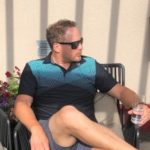 I started my business to live out the dream of becoming a pitmaster. I have always wanted to share my knowledge about barbecue and grilling, considering that I love outdoor cooking and took several barbecue-related courses to learn the science and techniques behind it. The long lockdown period at the start of the Covid-19 pandemic in March 2020 freed up my time, and that gave me an opportunity to launch a barbecue and grill website and sustain it up until now.
Thanks to Michael Haas, Angry BBQ!
---
#28- For better professional life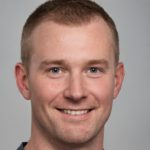 It literally came from an idea that I had about combining the two great loves of my professional life, writing, and backyard barbecuing into a job that I figure would be fun. And I was right, as I look forward to going to work, I set my own hours and do what I love doing more than anything else in the world. I started my business to make my professional life more enjoyable, and so far, I'm having the time of my life.
Thanks to Jimmy Watts, Own The Grill!
---
#29- Use auto sales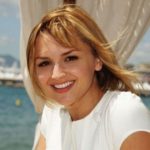 I launched my company with my partner with the desire to satisfy a clear market need within the automotive industry, as we noticed that many car owners still struggle with being able to get rid of their vehicles whenever they discover them to either be too old, too unreliable, or too damaged. As such, the idea to optimize the whole process in a way that allows these owners to earn some of their investment back, without having to go through the aggravating process of searching tirelessly for a junkyard or car buyer near them, became the foundation that our company is based on.
Thanks to Kathleen Ahmmed, USCar Junker!
---
#30- To be my own boss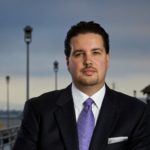 Because I wanted to be able to pick and choose the cases and clients that I wanted, rather than being assigned things that I had no interest in. I wanted to be the master of my own destiny rather than an on-call puppet that someone else could wheel out whenever they want to. It might sound and seem slightly egomaniacal, but I guess every good attorney has an arrogant streak that serves them well in court.
Thanks to Ross Jurewitz, Jurewitz Law Group!
---
Why did you start your business? Tell us in the comments below. Don't forget to join our #IamCEO Community.