The idea of exactly what your business is going to do usually comes first. Secondly, most often, is giving a title to your idea. What exactly is going to be the name of your business? Some people turn to their childhood for inspiration or a beloved family pet. It could be a made-up word you dream of one night and feel has the right ring to it. Even still there are some people who study foreign words for the perfect meaning behind their chosen business. Whatever the inspiration or relation may be, the naming of your business is one of the most important parts of becoming a CEO. Having a brand behind a strong title can make all the difference in the world.
#1- To show our heritage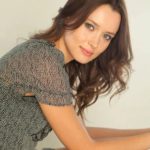 When we set out to create a name for our business, we knew we had to set ourselves apart from other womens' boutique swimwear. We settled on Voda Swim because it's evocative; "Voda" means water in Russian, and being Russian, we wanted to incorporate a part of our heritage into the company name. Voda is something we associate with peace, tranquility, and flexibility. Our swimwear line was designed with all-female bodies in mind because we want all of our customers to feel laid back and relaxed in our swimwear.
Thanks to Yulia Drummond, Voda Swim!
---
#2- Based on my city's name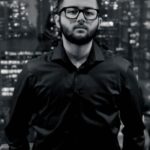 My business name, '6 Ice,' is deeply rooted in the spirit of Toronto and hip-hop culture. Toronto gets its nickname the "six" because the city was originally broken up into six different cities–hence the '6'in my company's name. The 'Ice' is inspired by the cutting-edge technology that I pride myself on to create jewelry that captures the essence of urban fashion and street culture. The word 'ice' is also frequently used in urban culture to describe high-end jewelry, typically in the form of diamonds that are worn in either necklaces, rings, chains, or earrings.
Thanks to Jordan Duran, 6 ICE!
---
#3- Based on our main three drives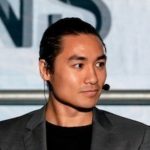 The journey to naming our company Labfront has three main drivers behind it. The first reflects our mission to help our primary customers. The second driver was giving our team a clear direction to focus on. The final driver was the availability of the name in the digital domain- this is important as our platform utilizes cloud technologies, smart wearable devices, and apps to optimize the data collection and analysis to aid researchers to achieve their goals.
Thanks to Chris Peng, Labfront!
---
#4- Features no ambiguity about what we do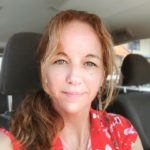 We opted for an extremely simple business name that features no ambiguity about what we do and what we offer to clients. As a relatively small business looking to compete in a highly saturated market, it was important for us to ensure that our business name and website URL matched to provide potential clients with the best possible chance to find us. Having a simple name that directly relates to your offering also makes it much easier to rank on Google, allowing us to capture traffic.
Thanks to Clare Jones, OfficeSpaceAU!
---
#5-Wanted it to be catchy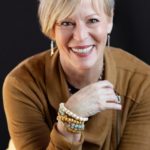 There are so many things to think about when starting a business. For me, naming my business was the easiest of all. I didn't use focus groups. I didn't even ask other people what they thought about the name I loved from the first time it popped into my mind. Working in the financial industry, I discovered that women hold the purse strings. There was nothing else to think about. Purse Strings was the name! It's feminine with a subtle, but thoughtful, suggestion of power. It's fun, catchy, and memorable. The name caught on immediately.
Thanks to Barbara Provost, Purse Strings!
---
#6- Based on a client's review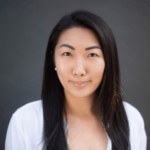 I was actually operating without a name for the first 3 months until one day a client told me that I gave him the kick in the ass he needed. I liked how that sounded and it spoke to my tough-love nature, but I was concerned it may be too aggressive. After a few days of mulling it over, I bit the bullet and adopted the name AKITA 'A Kick In The Ass' Agency. Turns out I had nothing to worry about because people LOVE it – they think it's clever and funny. Now I wear the name proudly!
Thanks to Bea Chan, AKITA Agency!
---
#7- Based on what we do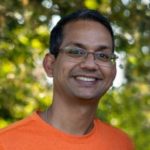 I quit my office job to pursue my career in blogging and here's how I came up with my
business name HelpDeskGeek. The objective of HelpDeskGeek is to help people with their tech-related problems. Just like a help desk in your office where you can go to get IT-related help. This is why we envision ourselves to be a virtual help desk where people can come for their tech hiccups and we will help them navigate. Geek refers to the tech nerds that run this blog, which means me and my bunch of tech geeks!
Thanks to Aseem Kishore, Help Desk Geek!
---
#8- I made a list then chose the best and shortest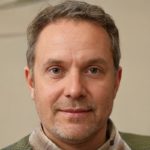 I had a great time coming up with my business name. It was a fun process where I came up with a list of different ideas and then boiled them down to the best one. I ended up choosing my business name because it was short, memorable, and easy to spell. My business is in the HVAC industry and I settled for Household Air as it immediately telegraphs what I do in a small space. To me (and my customers), the name is easy to recall and directly explains my business.
Thanks to Ray Charles, HouseHoldAir!
---
#9- Represent what I do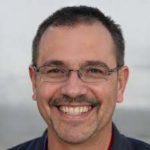 My business name is Woodworking Clarity. When I was thinking of a suitable name, I knew I wanted something that was related to woodworking since that's what the blog is all about; and also, something to imply that I am superior at it. The name Woodworking implies an understanding of woodworking. The name Clarity implies that I know what I'm talking about. in short, WOODWORKING CLARITY means I am a seasoned woodworker who can dispense all woodworking solutions with utmost ease.
Thanks to Goodell David, Woodworking Clarity!
---
#10- Simple and straightforward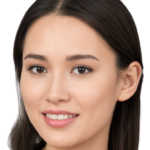 We wanted our name to be as easy and straightforward as possible, both to our target audience and to Google. We chose 'Obesity Controllers Association' because it already mentions the problem we're trying to solve and presents us as the solution to it. To anyone who comes across our company's name, it is immediately obvious that we provide solutions to a problem that people want to know about.
Thanks to Isla Zyair, Obesitycontroller!
---
#11- From the most extraordinary animal on the planet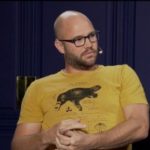 We named our company after one of the most extraordinary animals on the planet – the platypus, for a reason. Only in the right environment can the platypus come into existence, develop and thrive. We strongly believe that this also holds true for everyone who is joining a new organization. And so, we set ourselves on the mission to help organizations understand their culture better and make sure every employee, whether current or future, has the opportunity to prosper.
Thanks to Nico Blier-Silvestri, Platypus!
---
#12- Reflects on the main focus of my business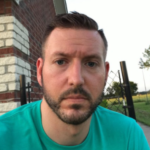 I was always interested in fitness and strength training, and I eventually decided to start my own business- Home Gym Strength. I wanted a name that would reflect the main focus of my business. Providing high-quality strength training equipment for people who want to work out at home. I also wanted a name that would be memorable and easily recognizable. After brainstorming for a while, I came up with the name home gym strength.
Thanks to Brian Bram, Home Gym Strength!
---
#13- Got it from the Internet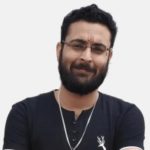 While searching for a business name for my blog I wanted to grab every social media custom URL so I searched on the Namche website which helps you find if the username is taken on different websites or not. I got a suggestion of blogging capital and I grabbed it. The reason for this was I wanted to grab the most out of SEO as if you have different custom URLs it will take Google some time to figure out your social fortress but if all URLs are the same then google picks it up immediately.
Thanks to Shivam Sharma, Blogging Capital!
---
#14- Named after my address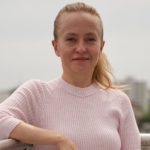 I owe a fashion brand named t7berlin. It is more, important to find a brand name, which is easy to keep in mind, easy to remember, easy to divide from other brands, and easy to pronounce. After spending a lot of time and being out of the fantasy, I took care of some paperwork and have just realized, while looking at my address, that it is a perfect solution: a combination of letters and figures sounds modern. So, t7berlin – is just an abbreviation of the first letter of the street, where I live, 7- is the house number and Berlin is the city- of Berlin. I must say, it was the best solution, Exactly what I wanted.
Thanks to Larisa Pitkevich, t7berlin!
---
#15- On my personal journey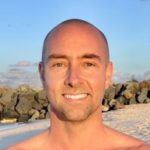 The story behind my business name is my personal journey as an entrepreneur. I failed a lot of times and was knocked down so many times that I can't even seem to count them. A lot of people told me to give up on my dreams, this business, but I was headstrong and I had high hopes for myself, so I chose to rise. So, I thought that I could name my business REIZE, I figured that the name RISE would be too generic, so I decided to get creative and play with the word. I wanted the whole world to know that I'm not just here to sell my products, I'm also here to tell my story and inspire everyone.
Thanks to Marty Spargo, REIZE!
---
#16- Reflects my content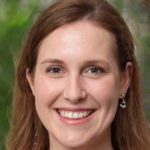 The way in which I came up with my name is rather simple: I wanted it to reflect the content. I essentially wanted something easy to remember that would also be obvious. My site is all about parenting, so I wanted that to be in the name, as that can instantly let potential readers know what it's all about. But I also wanted the name to give a sense of community so that it could feel like a hub to which parents could go for advice, and that is where the pod comes in. The result? Parenting Pod. I think it has a nice ring to it!
Thanks to Rachel Fink, Parenting Pod!
---
#17- Based on my work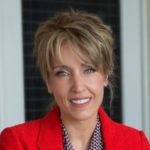 When I named my company 'Chargebacks911' 11 years ago, it was an inside joke: Since it was painfully clear that online merchants desperately needed an anti-fraud emergency hotline, we would be their 911 call for chargebacks and disputes. 'Who you gonna call? Chargebacks911!' But when we became an international company, a new challenge emerged: Every country has a different emergency hotline phone system, and non-English-speaking countries didn't always understand our 911 connection.
Thanks to Monica Eaton-Cardone, Chargebacks911!
---
#18- Combination of two words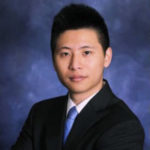 Mobitrix is all about tricks on how to solve your phone issues easily from home. Mobitrix was derived from a combination of two words, mobile tricks. Ideally, it was all about the business name trying to convey something meaningful and positive related to my business. It took a lot of creative meetings between my co-founder and I before we came up with meaningful names. Obviously, I didn't want a boring name for my business, but a name that resonates with my audience and makes it easy for employees to say where they work without hesitation.
Thanks to Jonathan Tian, Mobitrix!
---
#19- On the basis of the customer's questions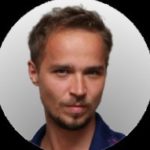 As my startup works on a biometric photo app for documents, mainly passports and visas, I needed to find a name to answer the customer's questions at sight. I made a list of alternative names and considered the second issue – which one is the most SEO-friendly? I know, it's not the most romantic way to name the company, but I value efficiency more than love stories. It turned out that Passport Photo Online is one of the most frequently searched terms.
Thanks to Tomasz Młodzki, Passport-Photo Online!
---
#20- Reflection of our unique selling proposition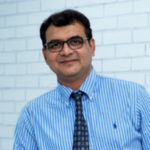 We were trying to coin a name that has vastness, talks about our USP, and a name that imbibes confidence among our clients the moment they hear it. We came up with the name 'nFaktor' as we link all our activities with the most important factor that grows an organization to the power of 'n'. The reason why we replaced the 'c' in the word 'Factor' with 'K' is to make it distinct and easy to remember. This helped us in coining our tagline with 'Grown' where 'n' is the vision of our clientele.
Thanks to Neel Sinha, nFaktor!
---
#21- By combining a few ideas into one
I came up with this business name after combining a few ideas into one. I had previously been in start-up mode with my own company, and then I became associated with some major partners, one of whom had a simple family business and another with a strong company. Things began to hit me at this time. Someone else was standing in my shoes; they were using my rights, my ideas, and even my manufacturing plant. So, I pondered how I could assist other business owners who were facing similar challenges. As a result, I decided to name the company after that.
Thanks to Anthony King, Transport Executive!
---
#22- By analyzing the volume of search phrases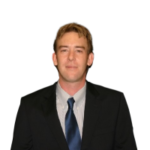 NSN Lookup Inc was a carefully chosen name for our company. The domain was chosen by analyzing the volume of search phrases for our industry in Google and in particular in the USA and UK, our primary markets. NSN Lookup was a high-volume search phrase for National Stock Numbers used by Governments and there was a low difficulty score in achieving a high ranking in Google Search Results. This forethought enabled us to place in the top 3 google search results naturally within the first 30 days of launch.
Thanks to Jason Nunn, NSN Lookup Inc!
---
#23- By expressing myself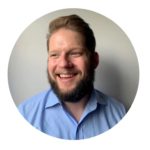 I'm a huge fan of puns and knew that I wanted some sort of pun in my company name. One night, after discussing different options with a colleague, she mentioned that no matter what I name it, I should just make sure it expresses my sense of humor. I followed up with a sly grin and said 'so you're saying I just need to express my shelf? We both laughed at the dry humor and then 'express my shelf' morphed into 'Shelf Expression'
Thanks to Ben Kuhl, Shelf Expression!
---
#24- Keeping it small and simple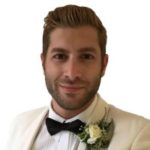 We are now called Solve Clinics, but the first name of our business was: The Hair Transplants Experts. It was horrible. An important lesson we learned from this was don't discredit the value of every single part of running a business, even if it may seem small. For example, when picking a company name, it's important to be intentional about the application. Our company name was too long realistically, no one wants to type in a long name. It also increases the risk of typos in email and typing it into a search engine. Branding is a huge part of growing and establishing a company.
Thanks to Andrew Kashian, Solve Clinics!
---
#25- Demonstrating a personal commitment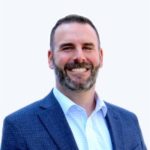 Putting your name on your business demonstrates a personal commitment to it, but my last name is Nishanian, and that can look intimidating to pronounce. Growing up, my friends shortened the sound of my name nash-a-nee-an to Nash, so when I opened my first business in Ypsilanti, Michigan, I decided to name it Nash Contracting. Ironically, our next move was to Nashville, Tennessee, and when I carried the name forward to my new company, Nash Painting, it came to have twice the meaning, reflecting the nickname of the city I serve as well as my own commitment to it.
Thanks to Bill Nishanian, Nash Painting!
---
How did you come up with your business name? Tell us in the comments below. Don't forget to join our #IamCEO Community