How do you gain the attention of your preferred audience in an era of stiff competition? The truth is, that both new and existing businesses struggle to create a sustained buzz around their business. But it's not always difficult as it sounds, it starts with thinking like the consumer, creating an experience for them, and ensuring your products align with their values.
We asked entrepreneurs and business owners how they break through the noise with their businesses and here are insightful responses;
#1- Putting an ear to the ground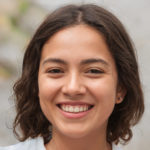 Let's face it, sometimes the noise other companies make doesn't always work in their favor. For us, we like to focus our marketability particularly when those in our industry, such as ISPs, slip up. These small moments give us a lot of momentum and visibility without having to exert our own resources the rest of the time. Listening to the noise in your industry can let you know when to jump in and take control of the conversation or to become a prominent part of it without having to become part of the noise first.
Thanks to Carla Diaz, Broadband Search!
---
#2- By cracking our USP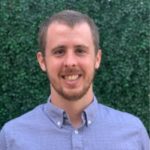 A simple way to break through the noise with your business is to crack your USP. Companies like Dropbox are considered market disruptors as their products are unique and of superior quality. Listen to the market carefully. Identify if there are areas that need attention and only have fewer or no players. Tap into such markets. Aggressively invest in innovation. Ensure your brand voice, image and presence resound with authenticity. You'll never stand out if you blindly follow and jump on trends.
Thanks to Jared Stern, Uplift Legal Funding!
---
#3- By creating strong relationships with our customers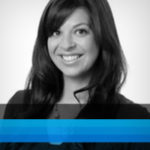 Two of Florence's core values are 'experimentation is our superpower' and 'being good humans is the point'. We're so proud that our employees have taken that to heart and that we've built an environment where people feel safe sharing new, better ideas. These ideas and mutual trust power the innovation to drive digital research forward. We break through the noise by creating strong relationships with our customers and delivering clinical trial technology that allows cures to get to market faster.
Thanks to Melanie Anderson, Pitch Public Relations!
---
#4- By understanding how people think and behave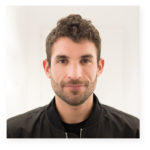 To break through the noise, it is vital to understand the person you communicate with. Each individual has a background and experiences unique to themselves that influences their worldview, communication preference, and working style. Ultimately, you can help your company succeed by understanding how people think and behave. If we tap into those preferences and adapt our communication to suit their needs, we can form better
connections and benefit from quicker sales cycles and more opportunities.
Thanks to Drew D'Agostino, Crystal!
---
#5- By marketing the old fashioned way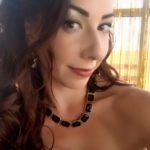 We break through all the noise of the information age by marketing the old-fashioned way. All of our talents have been signed through old-fashioned networking. Word of mouth. This works well for any business that fulfills a need and does it well. We take great care of our streamers, and word gets around naturally. We sign more and more talent each day without broader marketing because it is unnecessary. I tell the streamers each day that as long as they are creating undeniably good content, their audience will find them. The same thing can be said of the service that we provide.
Thanks to Sammy Shayne, Couch Fame!
---
#6- By focussing on a narrow niche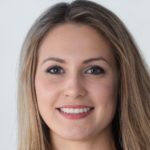 The problem with trying to serve everyone is that in the end, you don't end up serving anyone, which is especially relevant for service-based businesses like ours. We learned the hard way that trying to adapt our business model to accommodate a wide variety of businesses only makes it harder for people to know if we are the right fit for them. And it is for this reason that we have spent most of our time creating value in the local communities that we serve.
Thanks to Mila Garcia, iPaydayLoans!
---
#7- By understanding our audience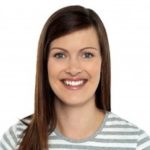 As a COO of the Mediumchat group, I'm responsible for all operations including marketing. In such a digitally cluttered world, it can seem an impossible challenge to break through the noise. From experience, I have found that spending time speaking with our readers helps me to stay on track. We are an incredibly customer-centric team, and through understanding our audience, staying true to our brand, and delivering relevant information at the correct time, we succeed in cutting through the noise.
Thanks to Amy Bos, Medium Chat!
---
#8- By keeping a track of the market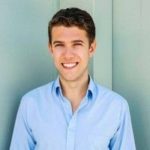 We keep a track of the market for our services. The cut-throat competition in the market enables our customers to choose another company's services over ours without any regrets, in case we aren't alert enough. Amidst such competition, our services need to have the uniqueness that would set them apart from the rest of the market. And our uniqueness lies in the fusion of affordability of our services with the quality of services.
Thanks to Peter King, Authority Builders!
---
#9- By listening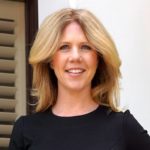 We break through the noise by listening. When you listen, you do not speak. Therefore, you do not contribute to the ongoing noise around you. Instead, you get the chance to hear what everyone is doing and what they are not doing. If you hear people speaking up about needs that are not being met, take note. The more these needs trend, the more you can identify a way for your business to provide them or partner with a like-minded company to offer these services.
Thanks to Deborah Sweeney, MyCorporation!
---
#10- By establishing ourselves as a trustworthy brand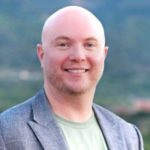 As the CBD industry grew, the primary focus of our business was on breaking through the noise and establishing ourselves as a trustworthy brand. Our founders and executives were heavily focused on producing top-notch products that can meet the market demands. We also increased our customer service and marketing budgets which helped us gain reputable status in Denver & beyond. For us, breaking through the noise meant establishing ourselves as a trustworthy, reputable brand in a growing market.
Thanks to Ian Kelly, NuLeaf Naturals!
---
#11- By focusing on my niche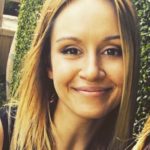 In today's digital world with so many platforms and channels, we are continuously bombarded with noise. Through experience, I have found that by sitting back and focussing on my niche, real estate, and really listening, I can filter out the unwanted noise. Cutting out the noise lets me understand my audience, what they need, and anticipate future trends. Using this technique, I can deliver relevant content at the right time, and my message sails over the noise, easily reaching its target.
Thanks to Catherine Mack, House Buyer Network!
---
#12- By creating a unique brand experience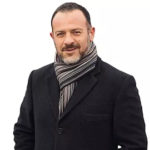 Creating a unique brand experience for clients has provided us with the avenue to be authentic. Naya Clinics' Positive Existential Therapy has offered others an alternative to what is already out there in the market. Marketing our counseling approach as innovative has allowed us to make a connection with the younger demographic and because there was faith in our service, we not only sounded different from competitors but we also incorporated a different approach to psychology.
Thanks to Sam Nabil, Naya Clinics!
---
#13- By using a strong marketing strategy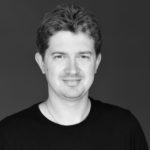 We try to stand out from and break through the noise using a strong marketing strategy.
From proper branding to the creation of content that is helpful to others and beyond, marketing is our key to standing out from the crowd. Marketing is more competitive than ever and there are many channels you can take advantage of, but it's vital to the success of most companies and seems to become more important with every passing day!
Thanks to Yauhen Zaremba, Pandadoc!
---
#14- By trusting the team for better engagement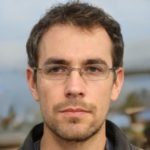 Focus, Focus, and Focus is my simple recipe to break through the noise. I make daily, weekly, and monthly business goals, and then I keep myself focused on them. No matter what happens or in what ways it happens, I remind myself constantly that I have to go the extra mile yet to meet my business goals and this keeps me away from the noise. It doesn't mean that I am micromanaging, but it is more about delegating and trusting the team for better engagement and productivity. Hence, this way, my team also stays away from the noise and gives optimal performance and results beyond expectation.
Thanks to Ronald Williams, BestPeopleFinder!
---
#15- By putting the customer at the forefront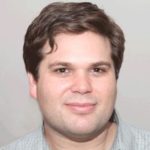 At GoReminders we break through the noise by being direct and putting the customer at the forefront. The average user will spend less than 8 seconds looking at your website before deciding whether to move on or read on. In those 8 seconds, we have given a simple, direct message that highlights to the customer how they will benefit from using our services. The simple message on our landing page saves your time and makes you money. These are two things we believe that every business is trying to do.
Thanks to Jonathan Zacks, GoReminders!
---
#16- By getting organic exposure using social media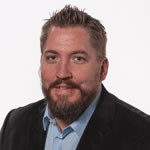 One of the simplest methods that I utilize to stand out and get organic exposure is to use social media platforms. You may simply attract the attention of thousands of people by leveraging numerous advertising tools geared just for your target audience. This will help you expand your reach and convert leads. No one will be able to stop you if you have the right content that is engaging and portrays your business.
Thanks to Michel Cocke, 253Houses!
---
#17- By focusing on the right people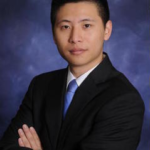 Sometimes, casting a wider net doesn't always produce better results. Therefore, when trying to break through the noise, you must be reaching the right people on the right channels. Take some time when planning your strategy to see where your audience communicates most. Find the channels that make the most sense for your message and audience. Focusing on the right audience will also help you develop content catered to your buyer's journey.
Thanks to John Tian, Mobitrix!
---
#18- By getting involved in the community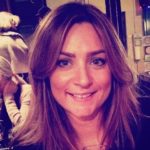 The best way to cut through the noise is to get involved in the community. It's all about engaging with people in a way that is helpful and non-promotional. Moreover, it's about providing value without asking for anything in return. When you get involved in the
community, you build relationships with people who are interested in what you do. Participate in forums, comment on blog posts, join LinkedIn groups and get involved in offline events. The more you engage, the more people will see you as a valuable resource.
Thanks to Danielle Bedford, Coople!
---
#19- By keeping customers satisfied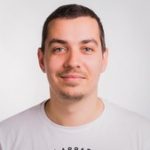 There isn't a bigger secret to breaking through the noise than making it more about your clients' needs than what your company wants to say. we strive to make things easy for them—from reaching out to us, accessing content and information, to transacting with us for our cleaning services. We actively listen socially to stay up-to-date with what the market needs. We are within reach and promptly respond through our various digital media channels.  Keeping satisfied customers is the best way to break through the noise.
Thanks to Deni Ivanov, Royal Cleaning!
---
#20- By maintaining transparency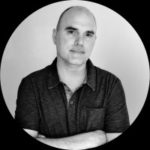 I always break through the noise with my business by being transparent and honest with my potential and existing customers. I do not want to create a barrier between my company and our clients. So, being honest about how my business works have proven to be a great strategy. My customers always tell me that they feel like they already know my team. This improves our brand image and increases trust among the buyers. As a result, helping us stand apart from our competitors and break through the noise.
Thanks to Rodney Warner, Connective Web Design!
---
#21- By keeping the brand fun and lighthearted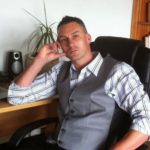 The way I break through the noise with my business is by keeping the brand fun and lighthearted. My business is all about researching and showcasing fun facts and awesome stuff, things that are going to catch readers' attention and wow them. I find that doing this with a sense of humor and a bright and informal demeanor works best. If I took my brand too seriously, I think it would lose popularity, as it would not seem as down-to-earth or as accessible anymore!
Thanks to Shane Paarman, Awesome Stuff 365!
---
#22- By rerouting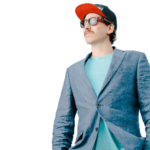 In doing business, I always consider the goal that I want to achieve, may it be in the short or long run. But there are indeed times when the external noise seems to hinder us in our journey. As a response to it, I choose to reroute and find a more efficient way to go forward. This is to consider that not all noises are worthy of attention and time. Besides, business is also about finding better ways to survive and become more productive in this line.
Thanks to Scot Chrisman, The Media House!
---
#23- By using visual content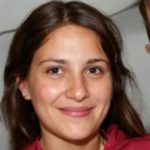 As people are bombarded with different ads and promotions anywhere they go, it is very important for business owners like to break through these noises and reach them. As for me, businesses have only less than 10 seconds to catch the attention of these people and to make them interested in what you are offering them. As for me, the best way to break through the noise is to use visual content to say what I want to say to them. This includes all the important information that I want to feed them.
Thanks to April Maccario, AskApril!
---
#24- Being genuine and authentic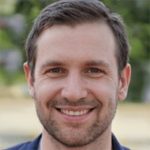 The first and most important thing you need to do to break through the noise with your Aim Clear business is to keep it real. Be genuine, transparent, and authentic with everything that you do. People can see through bullshit a mile away, so don't even bother trying to fake it. In addition to keeping it real, you also need to give as much as you take. Be generous with your time, energy, and knowledge. Help others out whenever
you can and social media will start working in your favor.
Thanks to Austin Dowse, Aimvein!
---
#25- By providing value to customers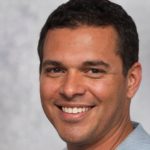 As an entrepreneur, the best way to break through the noise is to provide value for the customer. In a world where content is readily available, shift the focus away from your product and instead highlight the customer. Most businesses focus solely on their brand, what they sell, and how they compete with others which detaches them from the
audience. Customers are more interested and how they can improve their lives than how the brand develops the product.
Thanks to Darryl Higgins, Athlete Desk!
---
#26- By being clear and concise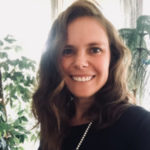 I break through the noise with my business by being clear and concise regarding my offerings. Simply put, if you cannot clearly convey what your product is, how is your audience supposed to understand anything about it, much less buy it? For all my products, I create unique videos in which I describe the best product features and how they can bring benefit to the consumers. These videos are usually less than 90 seconds long, keeping in mind viewers' short attention spans. This method has worked wonders for me in terms of increasing my website traffic and overall sales volume.
Thanks to Erin Neumann, Be Aligned Web Design!
---
#27- By interacting with the clients personally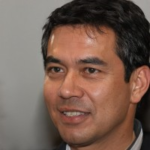 The most successful and suggested strategy we have followed and applied in breaking through the noise for any business is to listen to the clients and interact with them personally and effectively. Maintain contact with clients through their preferred channels, understanding where their hearts are and what catches their attention. The more we listen to our consumers, the more services we can supply to them to solve their issues or answer their questions.
Thanks to Jason Cordes, CocoLoan!
---
#28- Creating content that educates and entertains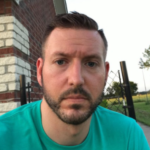 One thing you can do to break through the noise with your business is to create great content that educates, entertains, or both. If you can create something truly unique and useful, people will be more likely to take notice. This will not only help grab attention but also make people want to keep coming back for more. Also sharing engaging and visually appealing posts that get people talking. Think outside the box – this could be what sets your business apart from the rest!
Thanks to Brian Bram, Home Gym Strength!
---
#29- By concentrating on the needs of customers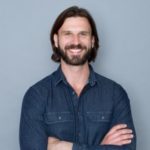 While we want our customers to have the best experience, the way we break through the noise is by concentrating on the needs and desires of our target audience. In promoting the virtues of our product, it was easy to forget to ask what our audience wants. By learning what is most important to them and the way they prioritize their purchasing, we have been able to enhance our promotions and branding. Concentrating on people rather than products has been our most effective way to break through the noise.
Thanks to Matt Miller, Embroker!
---
#30- By discovering a unique brand personality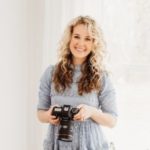 The best thing entrepreneurs can do to break through the noise is to discover their unique creative voice or brand personality. We live in a world where there are so many options for products and services, customers are making purchasing decisions based on feelings and connections. Letting your personality and unique voice shine through on social media and branding, allows your customers to gain insight into who you are and
what your business represents.
Thanks to Sarah Marier, The Dainty Blueberry Photography!
---
How do you break through the noise with your business? Tell us in the comments below. Don't forget to join our #IamCEO Community.