In our societies and business, there're leaders who have demonstrated exceptionalities personalities and traits.
Some of them are alive and continue to do great things while others only read about them.
We asked entrepreneurs and business owners their inspirational leaders and here's what they had to say;
#1- Bob Dole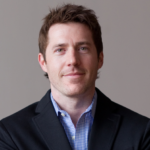 His way of leading is a great example of how people should lead whatever organization they're in – government or business. He firmly believed that a leader should set an example and strive to motivate and inspire the employees. Another admirable characteristic of his that I admire is his strong determination. Bob Dole's physical limitations did not stop him from making things work. As an entrepreneur, I have to push my limitations and continue to move forward even in the face of challenges.
Thanks to Ryan O'Donnell, Replyify!
---
#2- Simon Sinek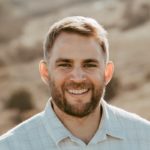 More recently, I've had quite a bit of admiration for management theorist Simon Sinek. Sinek is not only excellent at articulating ideas and helping people to connect with them, but he also shares management theories and tactics that truly work and can be implemented in nearly any setting you can imagine. For example, he's spoken in various capacities about the power of one's environment as well as the fact that if you get this right, everyone has the ability to do incredible things.
Thanks to Reece Kresser, Zizi!
---
#3- General Keith Alexander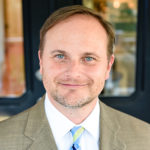 I recently learned about the career of General Keith Alexander, a four-star Army general that led DoD agencies during the conflicts in Afghanistan and Iraq when attempted cyber-attacks against the U.S. were on the rise. General Alexander founded IronNet to bring this knowledge and experience to the private sector and fill in a critical gap between cyber threats and available security technology. I appreciate the kind of dedication that takes and the unique leadership level to which General Alexander rose.
Thanks to Renee Volpini, Healthcare Analytics Solutions | CareJourney!
---
#4- Elon Musk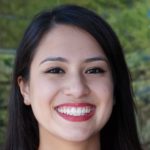 It's not about his specific achievements in his industry, it's about his tenacity, discipline, and perseverance. We all admire great leaders and millionaires, but is it about their accomplishments or the process? For me, it's the process. The idea is that someone can build a business from the ground up and become a known and prominent person all over the world. Just because of his hard work, smart brain, and perseverance. It's incredible.
Thanks to Evelyn Ott, Soul Canvas Ink!
---
#5- Maria De Varenne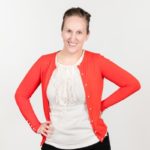 Maria De Varenne is the executive editor of The Tennessean, I look up to Maria because she is the epitome of a successful businesswoman with drive, ambition, and tenacity. I also greatly admire the way she commands a newsroom to ensure that every detail is accurate and accredited and that everyone is alert and productive. I respect how De Varenne's leadership has secured her a well-earned position atop the male-dominated news industry.
Thanks to Datha Santomier, Steadily!
---
#6- Martin Luther King Jr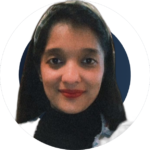 He established and led a movement that was critical to the achievement of removing legal segregation in the United States, employing a variety of techniques. His I Have A Dream speech raised civil rights knowledge and humanity in the United States. This speech was not intended to win the hearts and minds of his people, which is an important lesson for leaders. During his quest for equality, he was detained over 25 times and attacked at least four times, not counting his assassination.
Thanks to Radhika Gupta, One Digital Land!
---
#7- Arianna Huffington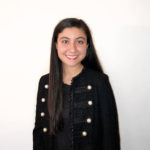 She spent 18 hours a day, seven days a week, creating the Huffington Post. She continued to build the Huffington Post into the success it is today but she also morphed into a national campaigner for work-LIFE balance, with a heavy emphasis on life. As a result of her evolution from a businesswoman to a social activist, I always strive to redefine myself. Don't let how you are perceived in public stop you from growing and evolving.
Thanks to Zarina Bahadur, 123 Baby Box!
---
#8- Reid Hoffman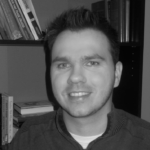 I look up to him as a leader because he is a very successful entrepreneur. Hoffman is not afraid of failure; he had failed before but didn't give up. He eventually succeeded, turning him into the billionaire and famous entrepreneur he is today. He understands the importance of recognizing what each individual is bringing to the table and he appreciates that. As a CEO, this means a lot to me, I too recognize the importance of my team, and I want to make sure everyone knows they're appreciated & treated with respect.
Thanks to Shaun Connell, Credit Building Tips!
---
#9- Walt Disney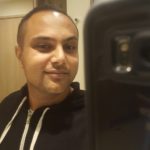 The leader I idolize and have ever since childhood is Walt Disney. Walt was a dreamer who strove to make his dreams a reality and was a dedicated futurist who believed that tomorrow could be better for all humanity if we only embraced it with vigor and a rugged determination to shape our own destiny. He was a man who changed the world through the force of his will and an unwavering dedication to his vision that the future was, and is so bright, we'll all have to wear shades.
Thanks to Shakib Nassiri, WAMA Underwear!
---
#10- Bethenny Frankel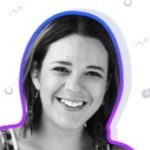 Bethenny Frankel, Founder of Skinnygirl is really an inspiration for me. As a woman, I look up to Bethenny for her unique perspective and unapologetic take on life. It's not just limited to that, she's pretty involved in charity work through her foundation Bstrong, which proves that she's a woman of substance who wants to help people. She's constantly rewriting the rules of success, which fascinates and motivates me to view life from a different perspective.
Thanks to Chelsea Cohen, SoStocked!
---
#11- Jessica Alba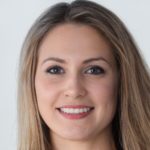 Despite the fact that Jessica Alba is more recognized as an actress than an entrepreneur, she has managed to transform herself into the leader of a purpose-driven billion-dollar business that provides mothers everywhere with eco-friendly baby & cleaning products. I admire her tenacity and determination to make her mark in the marketplace, as well as her commitment to breaking barriers and proving to all other women out there that even while balancing motherhood and one's own professional career.
Thanks to Mila Garcia, iPaydayLoans!
---
#12- Steve Jobs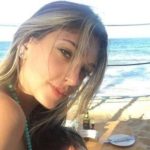 There is hardly anyone who didn't use or benefit from his creativity, imagination, and innovation. Be it the iPod, iPhone, or iPad, one can find Steve Jobs's influence in almost all the gadgets we use every day. Not just the gadgets, his focus on aesthetically pleasing design and making technology accessible to everyone are almost sure to have changed our lives in a good way. He was able to make the complex technology simple through his simple presentation and communication.
Thanks to Lily Wili, Ever Wallpaper!
---
#13- Beatrice Webb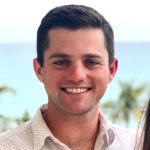 A leader that really inspires me and should be known to more people for her work is the author and politician Beatrice Webb, being born into a well-off family in 1858, Webb decided to live amongst the poor of society to help her research urban poverty. She made an account of her observations and shocked the world. Her empathy for the lives of the less fortunate should be something we can all take from, and I try to put myself in others' shoes as much as possible, doing what I can to make their lives better.
Thanks to Jim Campbell, Honeymoon Goals!
---
#14- Jack Ma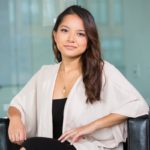 I have always looked up to Jack Ma as a leader because he has the perfect mindset to run a business and take it to success. Before getting accepted to Hangzhou Teacher's Institute, he was thrice rejected by them. He first learned about the internet on a trip to the U.S. and created a small website about China and Chinese products. Who knew it was his first step toward building an empire that holds the record for the largest IPO. I have taken his story as an example & remain motivated even in the toughest of times.
Thanks to Radhika Gupta, 365Solutions!
---
#15- Marc Benioff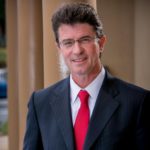 A leader that I have seen talked about and take a lot of inspiration from is Marc Benioff. He is successful, but one of the reasons for his success is not his ruthlessness or his focus, but because he is kind and takes every opportunity to help people and accept help. He now supports the people that helped him get his success – it's the kind of mentality that I think the business world could do with having more of.
Thanks to J.Brockman, Brockman Injury Lawyer!
---
#16-Elon Musk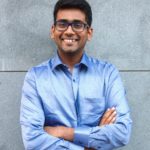 There is no one person who inspires me because I draw inspiration from the world's best businessmen, their experiences, and their unique qualities. I try to understand who is best at what and then their work is what inspires me. If I am to name names, Elon Musk for his bold ideas, Jeff Bezos for his customer obsession, Steve Jobs for listening to his customers as well as knowing when to stop listening, and not just these guys, I try to learn from the people with whom I interact with as well. I am learning from everyone.
Thanks to Adit Jain, Leena AI!
---
#17- Barbara Sher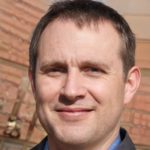 One of my favorite heroes is Barbara Sher. His in-depth talks on personal development were ahead of their time, and my company incorporates both of our core values ​​and offerings of our products. Barbara realized that it was worth the effort to get two things done: first, talk about your goals and objectives with strangers (which helps you to be more open), and second, be aware of the barriers that you see standing in your way. To achieve your goals (which enables problem-solving in them).
Thanks to David Reid, VEM Tooling!
---
#18- Gary Vaynerchuk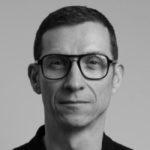 For a very long time, I've looked up to Gary Vaynerchuk. He was one of the first people to really take advantage of the Internet for a retail business (he turned a small alcohol outlet into a massive wine business) and he has continued to evolve throughout his career. Now he is known for Internet entrepreneurship and is asked to lecture about it all over the world. He keeps his approach fresh and accessible and his persistent attitude is an inspiration to me and lots of other entrepreneurs.
Thanks to Shane McEvoy, Flycast Media!
---
#19- Bill Gates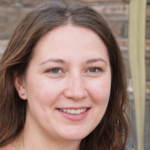 I have been an avid follower of Bill Gates for a long time, and I genuinely believe he's one of the greatest leaders of all time. His vision and leadership have inspired and continue to inspire an entire generation of innovators. He established his first company with a friend at just 15 years old! This shows that he was always destined for greatness in the entrepreneurial field. Gates totally restructured contemporary IT, which is being used by millions around the world.
Thanks to Jessica Kats, Soxy!
---
#20- Satya Nadella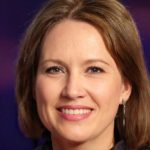 I look up to Satya Nadella as he is more than a person or leader to me. He is a living example of commitment and persistence. The man never let the hardship turn him down. Rather, he uses it as an opportunity to test his extremes. He struggled on the personal and professional front. Yet, he didn't lose hope. Recently, he lost his son with special abilities. Yet, he maintained his calm at work. Read his book 'Hit Refresh' and you'll be able to know what kind of inspiration he brings to the table.
Thanks to Maria Saenz, FastTitelLoans!
---
#21- Jeff Bezos and Reed Hastings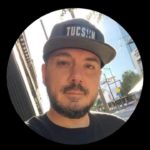 Both have two powerful characteristics in common: strategic brilliance and tenacity. Amazon and Netflix were bombarded with skeptics: large established competitors bent on destroying them, and a hostile investor community that declared their demise on a daily basis. People would eventually give up and leave. Instead, they rallied their teams, ignored the chorus of naysayers, outmaneuvered their competition, and emerged with companies known for profoundly healthy cultures.
Thanks to Alex Smith, Luckybobbleheads!
---
#22- Michelle Obama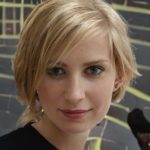 Michelle Obama is one of the world's most powerful women, which she thankfully uses to great effect, helping to change a nation for the better and focusing on programs and projects all over the world, such as anti-obesity initiatives and pushes for women to receive education all over the world. Michelle has the world in the palm of her hand; she is a fashion icon, a devoted mother, and an accomplished lawyer and writer. She is everything I want to be.
Thanks to Tracy Acker, GetPaydayLoan.co.uk!
---
#23- Anne Boden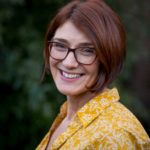 Someone I've always followed and admired is Anne Boden, CEO & Founder of Starling Bank. She is simply incredible. After a career in High St retail banking, she launched mobile only Starling in 2014. I bank with Starling myself and it's the antithesis of High St banking, being intuitive and easy to use. Anne also sits on the board of UK Finance and is an adviser to the Board of Trade. Incredibly inspiring and a great role model, especially for young businesswomen!
Thanks to Helen Rankin, Cheeky Pants!
---
#24- David Cameron
Mr. David Cameron, the former Prime Minister of the United Kingdom, and I feel he is the most professional person I've ever known. There are several reasons why I really admire Mr. Cameron. First and foremost, he governed his party democratically. He always listened to everyone's viewpoints and remarked on them fairly. Second, thanks to his achievements in a variety of fields ranging from medicine to social welfare, the United Kingdom has risen to become the world's fifth most powerful economy.
Thanks to Will Cannon, Uplead!
---
#25- Frenchman Grégoire Vigroux

I look up to young entrepreneurs and ambitious self-starters such as the Frenchman Grégoire Vigroux who has adopted Romania as his place to do business. Vigroux moved to Romania from Paris as he saw the remarkable high standard of Romanian IT engineers and the robust tech environment, Romania offers. This is inspiring as an entrepreneur myself, that you can look without prejudice at untapped markets and contribute to the international flow of information
Thanks to Radu Tyrsina, Windows Report!
---
#26- Mark Zuckerberg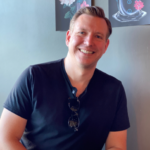 As the founder and CEO of Facebook, he has built an empire that has changed the way we communicate. What I admire most about him is his dedication to his work. He is constantly innovating and expanding Facebook's capabilities. He is also a strong advocate for social causes, such as net neutrality. I believe that he is a great role model for young entrepreneurs. He has shown that it is possible to create something truly transformational.
Thanks to Timothy Bramlett, Notifier.so!
---
#27- Angela Merkel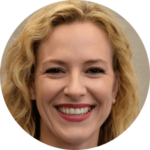 The German chancellor, Angela Merkel is without a doubt one of the most influential people in Europe today. She has provided her country with stable leadership for many years and takes sometimes unpopular positions because they are right! She took on Syrian refugees when others were fearful about how this would affect their electoral votes which clearly showed that more than anything else what matters most to me as a leader isn't just my own personal interests but rather doing what's best moralistically speaking so even if it means taking brave steps forward nobody can say later I didn't.
Thanks to Kristin Stump, My Enamel Pins!
---
#28- MacDowell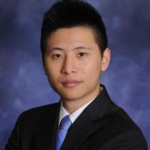 I look up to a leader who demonstrates values and upholds high ethical standards. One leader I admire is MacDowell, the third CEO at TDIndustries. I adore how MacDowell regards organizational culture. He talks about the significance of leaders creating an industry where employees feel valued, respected, and appreciated, no matter their levels. Because culture is more important than anything else at TD, he ensures that all departmental leaders uphold their core values.
Thanks to John Tian, Mobitrix!
---
#29- Mahatma Gandhi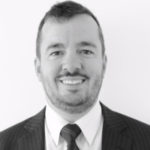 Mohandas Karamchand Gandhi, known to the world as Mahatma Gandhi, was a leader that demonstrated perfectly what it is to 'Be The Change, You Want To See.' Born a typical Indian boy with a steadfast determination to excel at what he did, he became the most important part of the Indian freedom struggle against colonial rule. His solid leadership characteristics were resilience, knowledge, motivational approach, and knowing how to communicate with people from all walks of life.
Thanks to Robin Roy, Formula Swiss!
---
#30- Martha Stewart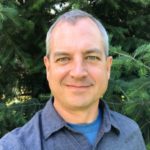 The owner of Martha Stewart Living Omnimedia is indeed a meticulous entrepreneur who pays attention to every last detail. It was profitable. She went on to be one of the most well-known brands in the world. She is *meticulous, demanding, and accomplished*, whether you appreciate her or not. Her *autocratic style of leadership is a significant factor in her tenacity*. She is a perfectionist in both her career and personal life. People close to her believe her demanding personality came easily to her.
Thanks to John Hart, Falcon River!
---
What leader do you look up to and why? Tell us in the comments below. Don't forget to join our #IamCEO Community.