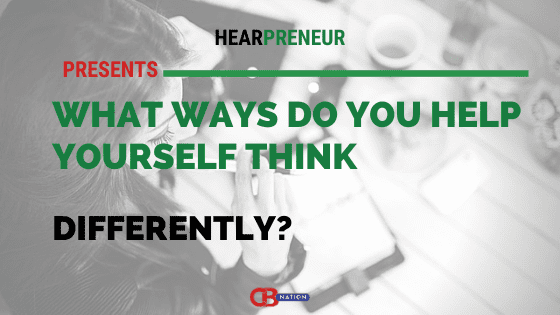 In today's world, there are a lot of disruptions that can quickly drive you away from the goals or strategies you set. Have you ever found yourself doing something that is totally different from what you wanted? If yes, it means you need to change your way of thinking, be more disciplined, frequently remind yourself of what you have to do and shift your perception of life in general. This gives you a break to reassess, reflect and get ready for change.
Here are thoughts from different business owners and entrepreneurs on how they help themselves to think differently.
#1- Talk with new people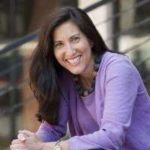 To think differently you have to talk with new people, ask more questions, shake up your routine by reading different blogs, visiting new websites, listening to alternative music genres, eating other ethnic foods, shopping in different neighborhoods, listening to new podcasts, and taking new routes home from activities. Basically, you have to open your mind and be exposed to a fresh perspective so you get the synapses firing and connect the dots in new and exciting ways.
Thanks to Paige Arnof-Fenn, Mavens & Moguls!
---
#2-  Build a network of allies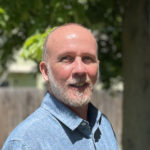 A core component of thinking differently for us is to build a network of allies within our industry that's willing to learn from each other. We serve a community of organizations, so we're benefited by having an ability to support challenges within specific organizations while also being given a high-level perspective of connected industry trends across several organizations This allows us to connect the dots and design resources to support multiple organizations simultaneously.
Thanks to Dave Dennis, Cornerstone Safety Group!
---
#3- Change your biases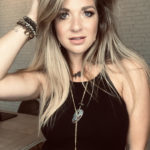 While some focus on the bigger picture, others live for short-termed experiences. How-so-ever you may be, try thinking differently. And by that, I mean, change your biases, change your mindset and try imagining yourself as a different person altogether. When a person thinks differently, he is able to unleash and unwind into a very new world and can experience 1 life in a very diverse manner. To start this experience of yours, focus inwardly and first try to know yourself. Then delete the image of who you think you are.
Thanks to  Erin LaCkore, LaCkore Couture!
---
#4- Engage in different hobbies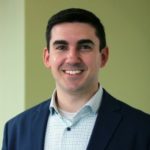 I like to engage in lots of disparate hobbies and cultivate new skills outside of work, like cooking, building and running a website, or playing music. For example, learning how to play guitar over the years has helped me realize that playing a particular chord sequence or riff may seem impossible at first, but once you can break it down into its individual components, it becomes much easier to master. I apply a similar approach when taking on complex projects that require a range of skills, disciplines, or time to complete.
Thanks to Colin Smith, CPA!
---
#5- Examine both sides of the situation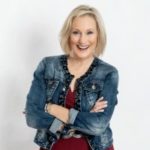 When I am faced with tough choices or feeling a bit stuck, I try to examine both sides of the situation and meet myself in the middle. What do I like about this idea or change? What feels right perhaps even fortunate about these circumstances? Then I look at the other side of the equation. Challenging myself to see both sides of a situation supports me in making better self-leadership choices based on shifting perspectives from what may seem impossible to what opportunities and next steps are actually possible.
Thanks to Randi Levin, Randi Levin Coaching!
---
#6- Surround me with people who think differently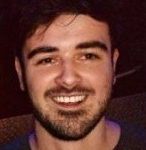 I think that the most important thing you can do to help yourself think differently is to surround yourself with people who think differently than you do. I've found that when I'm arguing with someone about an idea, it's usually because they're not seeing the same things in the world as me. If I want to find new ways of thinking, I need to be around people who see things differently than I do. I also try to keep my mind open and flexible.
I think it's important to be able to see things from different perspectives.
Thanks to Mark McShane, Birmingham First Aid Courses!
---
#7- See challenges as opportunities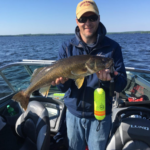 Try to embrace and manage risk instead of avoiding it. This way, you are more likely to have opportunities exist for you. Also, see challenges as opportunities. Do not be constrained by the reality of the present – think of possibilities! Try to view competitors as opportunities to learn more about their industry and target market, instead of seeing them as a threat. Don't be afraid of making mistakes. Mistakes are healthy when they are used as a tool to grow, and there are bound to be mistakes somewhere down the line!
Thanks to Adam Van Tassell, Birch Forest Lodge!
---
#8- Hiring someone with a different skill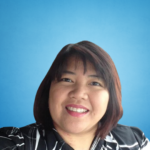 One way to do this is by challenging yourself and others in your company. You can use new tools or methods of thinking. These can include: Hiring someone with a different skill set than your own. An example is if you're a creative person, look for an accountant or marketing expert who can help you run your business more efficiently. Hiring people outside of the company who have different perspectives. Different perspectives have a way of bringing out creative and different ways of leadership.
Thanks to Lovelia Horn, Every Creature Counts!
---
#9- Ask yourself multiple questions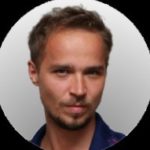 Seeing reality according to several different points of view is crucial in today's competitive world. To be unique, innovative, and even more resilient, it is vital to have a collaborative approach and create a creative environment. One strategy for thinking differently is to ask yourself multiple questions. The questions and the search for answers open up so many different scenarios, allowing us to explore aspects never considered before.
Thanks to Tomek Mlodzki, PhotoAiD!
---
#10- Consider alternatives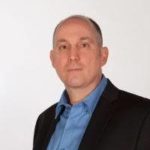 One way to define thinking differently is to introduce fresh concepts in place of old ones. Your attitude, your neighborhood, or the entire planet may be challenged by these concepts. Start by posing questions that motivate you to learn more about the world around you and to approach problems in business in novel ways. Thoughts of negativity are normal for humans, but they shouldn't prevent you from achieving your goals. Instead, substitute reasonable expectations for your negative ideas.
Thanks to Ronen Ben-Dror, Blue Valley Marketing!
---
#11- Train your brain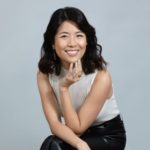 Paying attention to when harmful thoughts start to surface is one of the best methods to start teaching your brain new ways to think. You will suffer if you don't get enough sleep regularly since your brain won't have a chance to replace any old or damaged brain cells. It will be more difficult for you to assimilate information quickly, maintain emotional stability, and have the stamina needed to study. Brain mapping is a practical procedure
Thanks to Jen Wan, Soteri Skin!
---
#12- Develop your thinking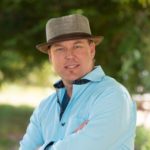 Everything excellent starts with a thought and everything worthy originates from a great thinker, good thinkers are always in demand and sought after for their abilities. Because they have a plan, strategic thinkers can make the complex simple, anticipate uncertainties, and lower the margin of error. Being an excellent planner, which is how you seamlessly transition from where you are today to where you want to be tomorrow, comes from strategic thinking.
Thanks to Garth Watrous, American Hat Makers!
---
#13- Believe in my ideas and vision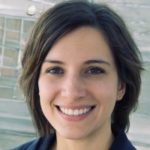 I always try to stand up and lead the change in my company cause I always believe my ideas and vision can improve my business. In essence, as a CEO, you must constantly beat the drum of your vision as it guides the ship that is your business. Having a belief in my vision helps me think differently and gives my employees clarity and purpose, also bringing my customers with me on my business journey. In addition, I meet with my employees one-on-one to discuss goals and how they serve the vision I've laid out.
Thanks to Sara Graves, USTitleLoans!
---
#14- Reframe your negative thinking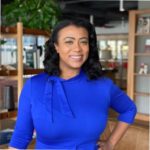 Exaggeratedly pessimistic ideas keep you from acting positively, and negative predictions frequently become self-fulfilling prophecies. When you feel too worn out to continue, force yourself to take one more step to make a more balanced remark. If your brain tells you that you won't get a promotion, challenge yourself to keep applying for them. Training your brain to think differently takes time, just like learning a new skill
Thanks to Raven Cobb, Clearstep Health!
---
#15- Refocus and re-imagine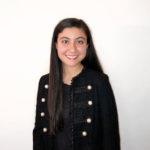 You have to train your mind to refocus and re-imagine. To start thinking differently, try changing your perspective. An alternate perspective helps in viewing the world a little differently. This would in turn shape your thoughts in a unique manner. Another great way of altering your thinking is to cultivate the habit of strategic thinking. Doing this would mean thinking from your practical brain and not your rational one. Differential thinking can only happen when you focus inwardly.
Thanks to Zarina Bahadur, 123 Baby Box!
---
#16- Set your curiosity free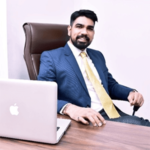 Asking questions to think differently is a great way to stimulate creativity and bring a paradigm shift. I challenge my thought process by asking questions because when you ask the question, and if you really want the answer, you will find it anyway. This process, from asking the question to finding the answer, challenges your existing thought process and makes you change it to shift it to a higher level if required. My curiosity to know things better has driven me to places where a 'settled' mind couldn't have taken me.
Thanks to Jitesh Keswani, e intelligence!
---
#17- Exposing myself to new ideas and perspectives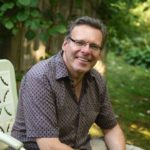 Opening myself to new ideas and perspectives helps me think differently. While it's safe to stay in my comfort zone and be comfortable with the knowledge I have, it's important for me to listen to new ideas and consider new perspectives to avoid being stuck in a rut. As a business owner, you should be open to developing old strategies and adopting new ones to keep the business moving forward. Sometimes, the most creative ideas come from circumstances we don't expect.
Thanks to Bill Bradley, Mediterranean Living!
---
#18- Reading books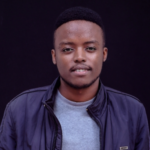 I love reading books because knowledge is power. If you wish to think differently, then I recommend you do the same. Many authors are people who think out of the box, using creativity and history to craft literature that will change how one thinks when dealing with life. In addition, books give you a different perspective on business and life compared to interacting with individuals on my level. However, you will develop more
mental strength the more you practice reading.
Thanks to Gisera Matanda, WeLoans!
---
#19- Make resting a priority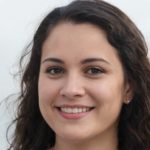 As a marketing manager, I know the need of being able to think differently than our competitors in the marketing industry. For your creative juices to flow, you need to think out of the box than the rest. What I do as a marketing manager to keep my ideas fresh is that I don't overwork myself when it comes to churning out new ideas. Instead, I take my time to rest and seek inspiration from past marketing techniques and current advertising trends. I expose myself to quality marketing content and see how I can do better.
Thanks to Maya Levi, ReturnGO!
---
#20- Re-evaluating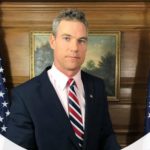 Thinking differently often means being able to look outside your own situation and re-evaluate how something went. Especially in an office setting, you might only be able to see one side of a disagreement or idea. And although it is okay to stick with your opinion, it isn't exactly fair to not even consider someone else's point of view. I, therefore, find it helpful to write down certain situations in a journal, write down my thoughts and then over the day, jot down other thoughts and opinions I might have.
Thanks to Hart Cunningham, Enroll!
---
#21- Changing the environment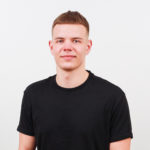 As a working person, you are always thinking. You are thinking about what\ you have to do next, how to solve a problem, or even what you want for lunch. However, sometimes your thoughts can become negative and unproductive. When this happens, finding ways to help yourself think differently is essential. One way that helps me think differently is changing my environment. If I feel stuck or like my thoughts are going in circles, I will get up and walk outside.
Thanks to Simonas Steponaitis, DoFasting!
---
#22- Ask for input from my friends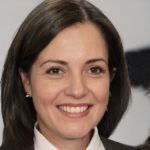 Owning a business sometimes challenges me to think outside the box, or do things differently than I usually would. When I find myself in such situations, the first thing I do is to ask for input from my friends who are entrepreneurs, but if I'm uncertain about their opinions, then I read different books. The exposure helps me to realize things I didn't know prior to my reading, and it helps my mind relax and generate ideas. To influence how I think, I read at least two books every week.
Thanks to Emma Gordon, USSalvageYards!
---
#23- Seeking out people who disagree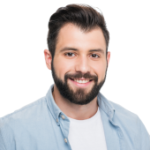 I challenge my thinking by deliberately seeking out people who disagree with me on key issues. This helps me to better understand the other side of an argument and to develop a more nuanced perspective. I also try to take some time each day to reflect on my own beliefs and assumptions. Another way I do this is by reading books, listening to podcasts, and attending events that feature speakers with diverse viewpoints.
Thanks to Joshua Haley, Moving Astute!
---
#24- Learning new things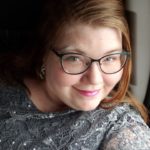 The power of learning goes far beyond the knowledge that is acquired from a new course or a new skill. When you learn something new, your brain digests it and grows in a way that helps apply this new skill or piece of information to different situations, use it to solve problems, and help the brain come up with new solutions based on the new knowledge acquired. The more knowledge you gain, the more practice you get to stimulate your brain to think differently.
Thanks to Nicole Thelin, Low Income Relief!
---
#25- Changing my morning routine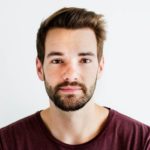 Try waking up an hour earlier than usual so you have time to meditate or read before starting your day. This will help your brain relax and give you time for creativity. A relaxed brain is a more productive and creative brain especially when it comes to matters relating to leadership. Another way is through the use of a brain-training program. This process involves using exercises that help the brain associate new thoughts with old thoughts. This process can help one think differently about new situations.
Thanks to Mark Ronald, YesAssistant!
---
#26- Staying connected to other businesses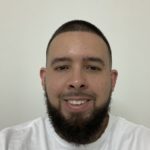 I like to stay abreast of industry trends by reading the news and attending conferences for hemp businesses. Staying connected to our farmers, federal and local legislation, and other businesses in our industry help us keep an open and competitive mindset. As one example, we canceled our planned release of disposable CBD vape products because of the news and controversy stirred up in our industry about the potential health risks involved.
Thanks to Shawn Munoz, Pure Relief!
---
#27- Ask me what-if questions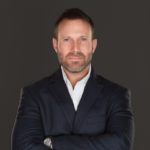 It's easy to become comfortable with the way you think, even when that thinking isn't always serving you well. The best way I've found to help myself think differently is to ask myself what if? questions. What if my biggest fear came true? What if there was no tomorrow? What if I just gave up? These questions don't give me answers—they just get me thinking about how things could be different. And that can be a really good thing for anyone who's looking for a change in perspective.
Thanks to Tali Raphaely, Armour Settlement Services!
---
#28- By dreaming big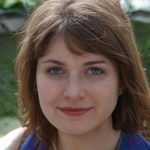 Self-directed entrepreneurs utilize their internal center of control to influence their destiny, strive toward their goals, defer gratification, and make long-term plans. Entrepreneur-strategists, on the other hand, prefer to think about challenges in a more broad way before focusing on the specifics of a problem. If you own a business, don't be scared to dream big and think outside of the box.  As a result, they concentrate on doing what they believe is proper and essential in order to achieve their objectives.
Thanks to Leslie Radka, GreatPeopleSearch!
---
#29- Writing blog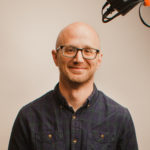 I heavily rely on writing on my blog to help me think differently. I have found that a blog is a useful tool for sharing knowledge with others, but it can also be a powerful tool for self-reflection and growth. When I blog, I'm able to explore my thoughts intensively, resulting in me finding new ways of thinking about/approaching the business challenges I am currently facing, as well as potential solutions to these issues. This cancels
out that ugly negative thought and tells your subconscious a new story.
Thanks to Daniel Barrett, Adwords Nerds!
---
#30- Engage in accurate thinking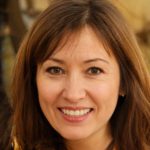 For me, thinking positively is important, but it also matters to engage in accurate thinking. Accurate thinking includes initiative in noticing obstacles and challenges you may encounter and providing advanced solutions. I believe that being prepared for disaster will lessen its adverse effect. The more I prepare for each day, the more I can be certain to take challenges and trials confidently and indestructibly. Embracing and facing diversity will be an easy task if you have already prepared for it.
Thanks to Caitlyn Parish, Cicinia!
---
What ways do you help yourself think differently? Tell us in the comments below. Don't forget to join our #IamCEO Community.