In our societies and business, there're entrepreneurs who have demonstrated exceptional personalities and demeanor to pull it through business. Some of them are alive and continue to do great things while others only read about them. Here are the entrepreneurs and business owners, other entrepreneurs considered to be successful.
#1- Jessica Livingston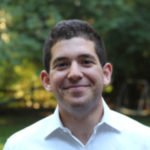 Jessica Livingston is one of the most successful entrepreneurs on the planet. She is an author and founding partner of Y Combinator, which Lovd.com (W21) was lucky enough to be a part of as well as 3,500 other companies including Airbnb, Instacart, DoorDash, Coinbase, Dropbox and many others. In the startup world, this track record is incredible. It was Jessica's ethos, vision, and talent that helped start the 3,500 companies that have touched the lives of billions of people and created over $1T in value.
Thanks to Noah Elion, Lovd!
---
#2- Bill Gates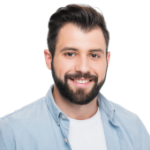 When it comes to successful entrepreneurs, Bill Gates is always at the top of my list. Not only is he a visionary thinker who was ahead of his time in terms of understanding the potential of technology, but he's also an incredible leader and motivator. What I admire most about Gates is his ability to take risks and make bold decisions. He's not afraid to fail, and that willingness to experiment has led to some of Microsoft's most successful products.
Thanks to Joshua Haley, Moving Astute!
---
#3- Rafal Brzoska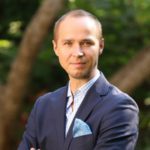 He is a person who has been an inspiration to me for a long time. He demonstrates that with hard work and overcoming difficulties, we are able to achieve a lot and change the world for the better. His company has introduced a new way of shipping packages to the market – through InPost. Thanks to it, you don't have to stand in line at the post office or worry that you won't be home when the delivery man knocks on your door.  He perfectly mastered personal branding, for which I sincerely admire him.
Thanks to Tomek Mlodzki, PhotoAiD!
---
#4- Peter Adeney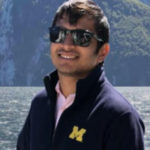 He is a blogger from Canada who also helps people become financially independent, and you could say that's one of his businesses apart from blogging. He is probably quite rich in terms of money than most of us according to Wikipedia. However; the reason I consider him to be successful is that he is time-rich. He spends most of his time with his family and works on his blogging website and does carpentry, not because he needs the money, but because he simply enjoys doing these things.
Thanks to Sanket Shah, InVideo!
---
#5- Sara Blakely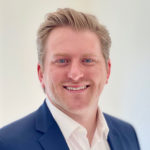 She is a self-made billionaire with a revolutionary clothing idea, Spanx. What I love the most about her business is she started with just 5,000 dollars in hand. Knowing she couldn't get funding from anywhere, she didn't let it demotivate her. I learned from her that even if finances are an issue, it's worth taking risks if you know your idea would change the market. I am inspired by his willingness to give back to the world in the form of charity and investment in education, art, and sciences.
Thanks to Matt Gillman, SMB Compass!
---
#6- Muhammad Yunus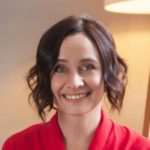 An entrepreneur who brings out innovation and disruption at the same time is Muhammad Yunus. This 2006 Nobel Peace Prize winner is the founder of microcredit and micro-finance and an excellent example of a successful social entrepreneur. He founded the Grameen Bank and revolutionized banking for the poor through a successful and sustainable model. He is the epitome of proving that business can be a force for good in the world while being profitable.
Thanks to Monika Nowaczyk, Beebee+Bongo!
---
#7- Oprah Winfrey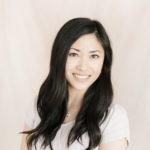 In my opinion, Oprah Winfrey is one of the most influential and successful entrepreneurs I know as she managed to become not only a talk show host, television producer, actress, and author, but also a savvy businesswoman who owns several successful businesses, all of that after overcoming the fact of having been born into poverty in rural Mississippi. I truly have a weak spot for entrepreneurs who don't let their past define their future and make it big after going through extreme hardships.
Thanks to Nina Nguyen, Fraulila!
---
#8- Gary Vaynerchuk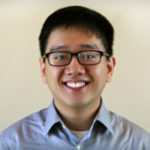 Gary Vaynerchuk has proven going against mainstream thinking can lead to success if you're willing to risk it. Whether you like him or not, there's no denying he's great at predicting business trends and getting ahead of them. Personal branding is also something he's done well, so it's worth learning from his example for your own career. Especially with alternative social media, his advice has helped many small businesses find success.
Thanks to Jerry Han, PrizeRebel!
---
#9- Steve Jobs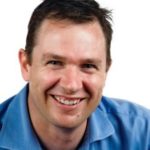 I consider Steve Jobs to be a very successful entrepreneur, not only because of his readily apparent financial prosperity but more so because he used his know-how of how people think to market his products incredibly well. Essentially, Steve Jobs understood human psychology and used this to his advantage. He took his brilliance and turned it into a highly successful international company. There are many talented people out there, but few turn their talents into this kind of success.
Thanks to Matt Raad, eBusiness Institute!
---
#10- Micheal Dubin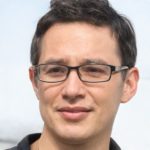 A very successful entrepreneur and one that is inspiring to me for many reasons are Micheal Dubin, the founder of Dollar Shave Club. The main reason that I find Dubin to be so successful is that he found a market that was overcomplicating itself with high tech and high prices, simplified it, and revolutionized the industry. Dubin proved to many entrepreneurs that you don't have to get complicated to be successful, all you have to do is find out what can be changed about a certain industry to make the lives of the customers a little easier.
Thanks to Joseph Greene, Trinidad Birding!
---
#11- Melanie Perkins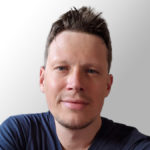 I consider Melanie Perkins to be very successful. Not only is she the CEO of one of the largest graphic design companies in the world (Canva), but she was also the founder – and she has led it to a net worth of over $55 billion. However, what truly makes her stand out as a successful entrepreneur is the fact that she has signed up for the Giving Pledge, which means that she will give her fortune away to charities and other organizations.
Thanks to Simon Bernath, Furnace Prices!
---
#12- David Karp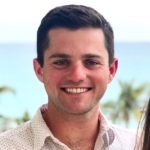 David Karp is an inspiring entrepreneur to me and a successful one at that. Karp is the founder of Tumblr, a social media website all about creativity and self-expression. Karp made Tumblr exactly for these reasons and stuck with his values throughout, making sure that it was a safe space for everyone to come and be themselves. Karp is an entrepreneur that wanted to stay in control of his company for as long as possible.  This passion for following his own values with your business is why I think David Karp is a successful entrepreneur.
Thanks to Jim Campbell, HoneymoonGoals!
---
#13- Jeff Bezos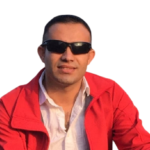 I consider Jeff Bezos the most successful entrepreneur of all time. I believe he had the spirit of an entrepreneur. He surrounded himself with great people, thought strategically, and his exceptional insights about technology and its possibilities got him where he is today. His hard work and right decisions at the right time made him successful. As early as 1994, he had guessed that the Internet would be the next boom, and people would prefer to buy things online in the future.
Thanks to Khamis Maiouf, Book of Barbering!
---
#14- Arianna Huffington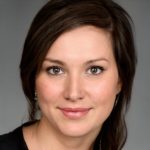 I admire Arianna Huffington as a woman entrepreneur. She is the co-founder of the famous Huffington Post and the founder of Thrive Global. She has authored fifteen books, many of them being bestsellers. I research various aspects of employee wellbeing and the benefits of incorporating wellness programs in the workplace. I admire her visionary leadership, which shows us that leaders with a vision and purpose behind their mission achieve more success in a short life span.
Thanks to Ashley Amor, People Find Fast!
---
#15- Sundar Pichai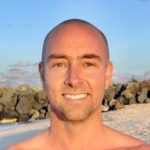 Entrepreneurs who make people's lives easier are those who I consider successful. Google's CEO, Sundar Pichai, is one of them. By creating Google, Sundar didn't only create a money-making search engine, but he also created easy access to compiled and comprehensive information that would've taken a massive time and effort to find. He also created a way to make information accessible to everyone. I believe that the whole point of entrepreneurship isn't just to make a bank, entrepreneurship means the willingness to contribute something to the human race.
Thanks to Marty Spargo, REIZE!
---
#16- Jay-Z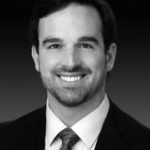 I honestly think that Jay-Z is a really successful entrepreneur because of his dedication and the way that he's using his money. He isn't just a successful rapper, but he is building Life and Times which is a digital website that covers a lot of pop culture, as well as creating his own record label to release his first album. I think that something that sets him apart from a lot of other entrepreneurs is the fact that he uses his wealth and fame to try to create actual systemic change, as with his push toward criminal justice reform.
Thanks to Daniel G. Leone, NJ Law Results!
---
#17- Lord Alan Sugar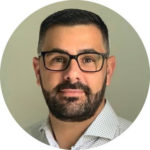 Lord Alan Sugar is probably one of the most famous entrepreneurs in the UK and is a genuine rags to riches story, that's why I consider him to be incredibly successful. Born in Hackney, London, his first business venture Amstrad, selling electricals, actually failed. But he dusted himself off and tried again and through decades of hard work, he finally became successful. He's now worth over a billion pounds, has his own TV Show (The Apprentice), and was granted a Peerage to become a Lord in 2009.
Thanks to Paul Bowley, Abbeycare Group!
---
#18- Kate Page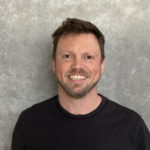 An entrepreneur I consider very successful is Kate Page. A fellow Aussie like me, Kate has an incredible story of hard work, determination, and fate. When she was just 19 Kate entered an intelligence test competition because she wanted to raise money for kids with autism. She won, and a few years later the competition judge Gerry Harvey offered a position at his store, Harvey Norman. From humble beginnings and armed with only her intelligence, she became CEO of that very company and made it multinational.
Thanks to Keith Terell, Backpacks Global!
---
#19- Travis Kalanick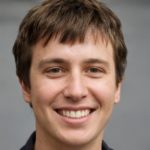 I can't think of many people who have revolutionized the way that our current world works more than Travis Kalanick. Uber became a household name in only a matter of years, and although there have been many complaints about the service, you can't deny the way that it has changed the transport industry worldwide. Not all businesses have the chance to grow into new markets, and those who can do so are truly committed to what they are doing.
Thanks to Jason Dempsey, Home City Living!
---
#20- Elon Musk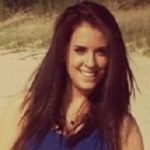 One of the most successful entrepreneurs in recent years is Elon Musk. Musk is known as a serial entrepreneur and has founded several companies, most notably SpaceX, Tesla Motors, and SolarCity. He is also a co-founder of The Boring Company, a tunnel construction company. Musk's success is due in part to his unique vision and ability to turn his ideas into reality. He has been able to take on some of the biggest challenges in the world, such as space exploration and sustainable energy, and make them a reality.
Thanks to Kate Smith, ZippiLeather!
---
#21- Mark Cuban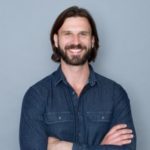 He is unconventional and loves the spotlight, but what makes Mark Cuban a successful entrepreneur is his understanding of how he got to where he was and how much he appreciates every opportunity. Cuban is best known for being the owner of the Dallas Mavericks and for his participation in the popular television show Shark Tank. But what sets him apart from the other very successful people on that show is not his wealth, but the interaction he has with the participants pitching their ideas.
Thanks to Matt Miller, Embroker!
---
#22- Andy Frisella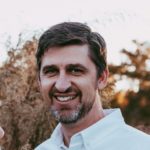 While he might not be on the Top 20 successful entrepreneurs list (yet), Andy Frisella is my definition of a successful entrepreneur. He's started from literally nothing and built his supplement company, 1st Phorm, into a billion-dollar company. What really makes Frisella great, however, is how much he gives back to fellow entrepreneurs. He readily shares his business knowledge on his podcast. Or, if you're after a more in-depth course, he offers a business mentorship program as well.
Thanks to James Green, Cardboard Cutouts!
---
#23- Andrew Carnegie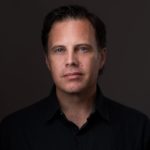 One entrepreneur who fits my definition of successful is Andrew Carnegie. To me, he has always stood as a great example of the American Dream. Carnegie came to the U.S. with his family as a lower-class immigrant, and gradually worked his way to a better life. Pulling yourself up by your bootstraps is an image that resonates with me when I think about what makes a successful entrepreneur, and Carnegie definitely represents that image.
Thanks to Adam Rossi, TotalShield!
---
#24- Richard Branson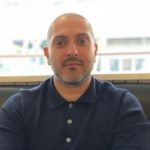 A person who improves the lives of others. Making money is important, but changing people's lives for the better is also important in business. A businessperson who is passionate about providing convenience always makes good sales and has the respect and love of the public. A well-known billionaire, Richard Branson, famously said: If you can alter people's lives, you have a business. This implies that you will have a successful long-term business if your product fixes the difficulties that your customers face.
Thanks to Amar Vig, London-fs!
---
#25- Tim Ferriss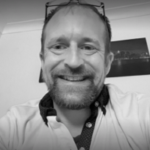 I view Tim Ferriss as someone who has achieved great success. His methods for designing a lifestyle, creating the life you want, and then starting a business to support that lifestyle are undeniably effective. In my book, he represents success through the mechanisms he has developed for remote living, working from any location, and training other entrepreneurs. Identifying clearly what you want to experience in life, both professionally and personally, cutting out the excess, and moving to make it happen.
Thanks to Jay Soni, Yorkshire Fabric Shop!
---
#26- Howard Schultz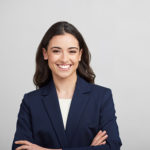 Howard Schultz is an entrepreneur I consider as successful given his journey where he built the Multi-Billion dollars Starbucks brands from nothing. Howard Schultz built his business empire from scratch, describing his early beginnings as one where his family struggled to get by while living in a housing estate. Schultz gradually built his business brand and displayed excellent business acumen and management. His incredible discipline is a characteristic that I believe any aspiring entrepreneur should emulate.
Thanks to Amber Morland, Softwalla!
---
#27- John Burk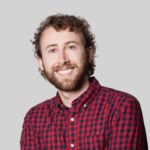 John Burk, the owner of Shell Shock CBD, is one example of a very successful entrepreneur. He launched his company with his business partner, Josh Sherrell, right before the pandemic hit in 2020. Their aim is to provide veterans and civilians alike with alternatives to opioids and other harmful medications to treat conditions commonly found in the veteran community. He saw a need within the veteran community and built his business to fill that need.
Thanks to Kyle MacDonald, Force by Mojio!
---
#28- Janice Bryant Howroyd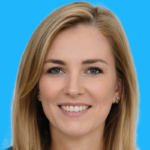 Entrepreneurs Who See the Big Picture I have seen many people try to start their own business, but it didn't go well, and the reason I see this is because they do not focus on the long-term cause.  I've always really admired Janice Bryant Howroyd. She is the founder of The ActOne Group, and she was the first-ever African-American woman to build a billion-dollar company. Her company was started with just $15,000. She is a self-made trailblazer and definitely an entrepreneur to look up to.
Thanks to Maria Britton, Trade Show Labs!
---
What entrepreneur do you consider to be successful? Why? Tell us in the comments below. Don't forget to join our #IamCEO Community.