A well-constructed business model is a foundational element of a business plan and strategy. It provides clarity on how a company plans to succeed in the marketplace and is essential for attracting investors, partners, and customers. Business models can vary significantly across industries and businesses, reflecting each enterprise's unique characteristics and goals.
We asked entrepreneurs and business owners which business model is best for their business and here are their responses.
#1- Our business model is a mix of B2B & B2C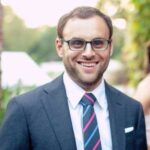 The business model for my e-commerce wholesale clothing venture revolves around a combination of B2B (Business-to-Business) and B2C (Business-to-Consumer) channels. On the B2B side, we collaborate closely with retailers, boutiques, and fashion brands, offering them a wide selection of high-quality wholesale clothing at competitive prices. This involves bulk orders, flexible terms, and personalized support to help our partners meet their inventory needs efficiently.
Thanks to Jordan Adair, ShirtMax!
---
#2- Multifaceted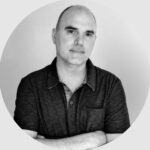 At Connective Web Design, our business model is multifaceted, designed to cater to the diverse needs of our clients while ensuring profitability and fostering long-term relationships. Our primary profit driver is the margin on labor. Sometimes, we strategically price our fixed projects lower, viewing them as loss-leaders. This approach allows us to establish a solid foundation with our clients, paving the way for monthly and hourly engagements that are more profitable in the long run due to the trust and relationships built.
Thanks to Rodney Warner, Connective!
---
#3- Our business model is structured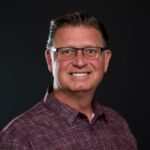 Our business model is structured to solve the problems that I saw as an entrepreneur myself over and over again. It's about preserving control, sharing the journey, and reaping the rewards together. We empower founders to retain majority stakes and control of their business while exchanging equity for professional services. We challenge the norm, ensuring entrepreneurs benefit most from their hard work and vision, securing funding efficiently, and gaining experienced support.
Thanks to Derrin Hill, Revroad!
---
#4- We use a subscription business model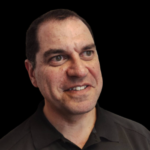 At Breachsense, we use a subscription model that enables us to deliver value over time as new data surfaces daily (we index over a million new leaked credentials every day). We made the decision to be a completely API-driven product (we have no GUI front end). This enables customers to completely automate the discovery, notification, and remediation process. This approach has also helped us to focus on a very specific segment of the market that needs to completely automate its Threat Intelligence process.
Thanks to Josh Amishav, Breachsense!
---
#5- Put customers first model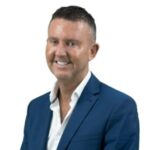 We utilize and operate according to a simple, but effective business model, that in layman's terms simply states "putting families first". In other words, everything that we do, have done, and will do revolves around the idea that we will always put the well-being of our customers and their families above everything else. Honesty and integrity are crucial to our business and the idea that is the foundation for, and encompasses in totality, my business model has ensured that we have fulfilled and will continue to fulfill our business model.
Thanks to David Brewer, Protect Line!
---
#6- Charities pay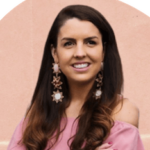 Our Business Model is charities pay Seedling Giving a one-off placement fee for every successful match. This fee allows us to: identify aligned charities in each cause area, assess the integrity and outcomes of each charity, engage each charity to gather any missing information or clarify ambiguous information, work with each charity to improve their impact reporting & donor management, undertake ongoing charity monitoring, deliver ongoing Impact Updates and more, which ultimately helps make donations go further.
Thanks to Kylie Wallace, Seedling Giving!
---
#7- Affiliate marketing
business
model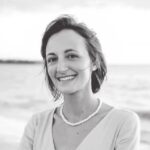 I pivoted my business several times before finding the right business model. From being an importer of eco-friendly products, to a 3rd party vendor e-commerce marketplace (like a mini Etsy/eBay but only for sustainable products), to finally pivoting into a world-first global matchmaking platform for plastic waste reduction based on the affiliate marketing business model. By choosing this business model, all the issues I was facing with logistics, high shipping costs, cross-border transactions, and bookkeeping were suddenly resolved
Thanks to Simona Paganetto, I'm Plastic Free!
---
#8- We use a hybrid 
business
model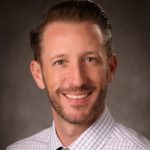 Our company operates on a hybrid business model that involves manufacturing products and bundling services. We design and manufacture trade show booths for rent or purchase. Any customer who rents from us receives full exhibit management services, including shipping, construction, deconstruction, third-party show service coordination, warehousing, and more. Not only is this a unique selling point for the customers in our target market, but also it encourages customers to work with us at events across their entire trade show program for the year.
Thanks to Thomas Samuels, Cardinal Expo!
---
#9- Sustainability is integral to our
business
model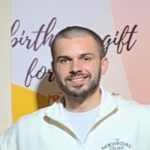 At The Neighbours Cellar, sustainability is not just an afterthought; it's integral to our business model. We consciously source our wines from vineyards that follow sustainable farming practices. Our commitment extends to our packaging, where we use eco-friendly, recyclable materials to minimize waste. Additionally, we collaborate with local Australian businesses for our add-ons, which not only support small businesses but also reduce the carbon footprint associated with long-distance shipping.
Thanks to James Emery, The Neighbours Cellar!
---
#10- Affiliate marketing is best for my
business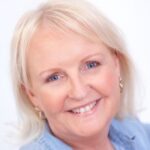 I use affiliate marketing for my business model. I have a travel blog about planning a lap of Australia. I provide up-to-date information about camping, caravanning, and 4WD gear. Plus information about where to stay and what to see and do in towns across Australia. For affiliate marketing to be successful on a blog or website the article must contain excellent content that answers the reader's questions or that they search for in Google.
Thanks to Annette Jones, All Around Oz!
---
Which is your business model and why?

Tell us in the comments below. Don't forget to join our #IamCEO Community.