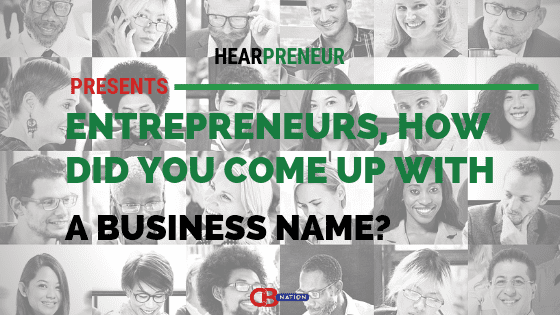 The idea of exactly what your business is going to do usually comes first. Secondly, most often, is giving a title to your idea. What exactly is going to be the name of your business? Some people turn to their childhood for inspiration or a beloved family pet. It could be a made-up word you dream of one night and feel has the right ring to it. Even still there are some people who study foreign words for the perfect meaning behind their chosen business. Whatever the inspiration or relation may be, the naming of your business is one of the most important parts of becoming a CEO. Having a brand behind a strong title can make all the difference in the world.
#1- Family history lead to a business entity name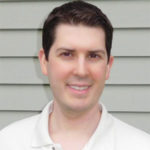 My business name came from family tradition. My great, great grandfather was the treasurer, general manager, and later, the president of the Paragon Plaster and Supply Company of Scranton Pennsylvania. Paragon sold plaster, lime cement, horse hair, and other building materials in Scranton PA from the 1880s through the early 1940s. It was a well-respected business that operated in the city of Scranton for decades. This happens to be the same Scranton that the hit TV shows The Office was based in.
Thanks to Ryan David, We Buy Houses In Pennsylvania!
---
#2- Simple & easy to remember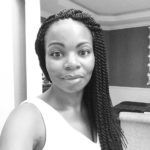 A Perfect Shirt for my business because it is self-explanatory and it describes it best. I wanted a simple business name that would be easy to remember and recognizable by my target clients. Everyone would know what I am offering in the market just by the name' A Perfect Shirt'. I believe that there is no need for fluff with business and the store's name already speaks for itself. I want my brand to be a place people come to find the perfect shirt for their lifestyle and fashion needs.
Thanks to Susanna Anderson, A Perfect Shirt!
---
#3- Starting out our language business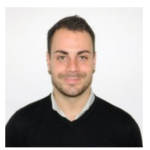 The name Espresso, which means coffee in Italian, was instantly adopted by my wife Niki and me. We didn't have to go through the stress of brainstorming possible names that could best fit our translation service. More because I met my wife(Niki) who is also a linguist in Italy. And you know, you can't but reference Italy when it comes to coffee. It worked! When we first started out our language business, it didn't even cross my mind that we would grow to become an international language agency.
Thanks to Danilo Coviello, Espresso Translations!
---
#4- Business naming Facebook groups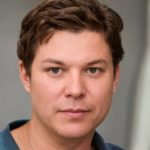 We decided to post in one of the Business Naming Facebook groups that we joined. In this group, business owners can ask the member for suggestions on the business name given the business' niche, vision, and mission. When we posted there, there were a lot of good entries but the best one that really stood out was *Academia Labs as we are an academic-related company and the Labs is for creating new and innovative content that is intended to help its readers*.
Thanks to Craig Miller, Academia Labs LLC!
---
#5- People correlate a memory with a concrete object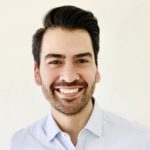 As a professional in advertising, I composed a creative brief outlining what I desired a name to convey. First, I wanted the name to be an actual object, as opposed to a made-up phrase to discover an available domain name, because people are more likely to correlate a memory with a concrete object, and hence are more likely to remember the name. Clearly, we desired recollection to be a positive one. Then, depending on what we planned to do as a business, we desired to convey attention to detail, open communication, and friendliness.
Thanks to Ricardo Pina, The Modest wallet!
---
#6- Catchy name that would grab attention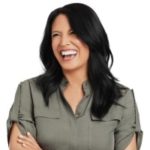 After my research led to the discovery of the first essential fatty acid in 90 years, I knew I wanted to take a supplement to the market. Like omega 3 and omega 6, pentadecanoic acid (C:15:0) is a nutrient our bodies need but don't produce enough of. When we were making decisions surrounding our branding, we wanted a catchy name that would really grab attention. My husband and I were brainstorming names, and I just tossed "Fatty15" into the mix. We both paused, looked at each other, and knew it was the right one.
Thanks to Stephanie Venn-Watson, fatty15!
---
#7- Keeping the human touch alive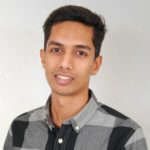 We all like those sophisticated perhaps some non-sense corporate names. We do not know the people behind them, all we see is a hierarchy of employees. When I decided to choose a name for my three people's small digital marketing agency, I also brainstormed those quirky business names inspired by big corporate businesses. But then I thought of keeping the human touch alive and setting up the personal brand in my own name as I was going to be the face of my agency. I am glad that I quickly realized that people connect with people and not business names.
Thanks to Azman Nabi, Webisoft!
---
#8- Conjure in customers' minds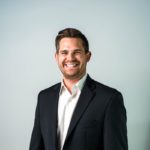 Our company name comes from our business philosophy and practice. All of us at Gr0 are committed to becoming better by 1% every day. We look for a willingness to grow and learn in each candidate we hire. By committing to ourselves, we all can change and evolve for the better. Business names must walk the line between branding themselves for consumption and describing their purpose. We help our clients grow their businesses, so that is the image we want to conjure in customers' minds.
Thanks to Kevin Miller, Kevin Miller!
---
#9- Effectively communicate the mission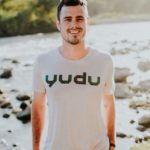 Generous Coffee was founded in 2017 to help nonprofit organizations around the world while delivering our customers' top-quality craft coffee. The dedication to donating 100% of its profits to humanitarian causes was the backbone of Generous as an idea and became our mission statement. Early on, we struggled to choose a name that would effectively communicate that mission. When talking to my mom about it, she said: "What you are really trying to do is something very generous," and it just clicked.
Thanks to Ben Higgins, Generous Coffee!
---
#10- Represent the heart of my brand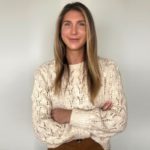 Coming up with a business name sounds easy, but it's actually one of the hardest stages! Instead of searching for a name that sounds trendy or fancy, I searched for a meaningful name that could truly represent the heart of my brand. I first defined my mission, which is to create sustainable fashion while showing love and compassion for the people I work with, the planet, and my customers. When I found the two Ancient Greek words "pan" and "eros", I combined them to mean "all・the love" – a name I knew could resonate with anybody. And that's how Paneros Clothing was named!
Thanks to Lauren DeCarli, Paneros Clothing!
---
#11- From a dead Colombian language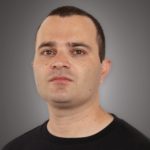 The name Tomedes originated from a dead Colombian language, Tamudes. Tomedes is also a word from the Galician language in Europe, meaning "to get" or "to take the initiative." It perfectly defines our international team and business name, as we advocate for preserving cultures and languages while "taking the initiative" in broadening the horizons of our business clients by bridging the linguistic gaps and providing tech-driven language solutions in the global market.
Thanks to Ofer Tirosh, Tomedes!
---
#12- Which helps new customers find my business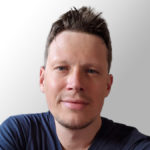 I knew that I wanted my business name to say exactly what the company does because that is how customers will know to click on my site. I also tried to use keywords that appeared frequently in the search engines, which helps new customers find my business on the internet! With both of these thoughts in mind, I chose to call my business 'Furnace Prices' because these are keywords that will be searched most often by my target consumers, and it lets potential audiences know exactly what it is that they can expect from my company.
Thanks to Simon Bernath, Furnace Prices!
---
#13- A name that indicates our products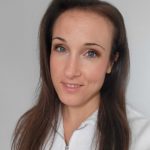 Our name indicates to customers how quick and easy it is to get started using our products. RTA (ready-to-assemble) Outdoor Living was born out of a desire to serve homeowners. High costs and frustration often go hand-in-hand with building outdoor kitchens from scratch, which can deter people from even looking into purchasing them. So we wanted our name to indicate how kitchen projects are more accessible because we reduce the barriers to designing, purchasing, and building.
Thanks to Jayme Muller, RTA Outdoor Living!
---
#14- Stands out in search engine results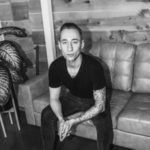 While your business name must pertain to your business, it must also be relevant for SEO purposes so that it stands out in search engine results. Hence, AdQuick. AdQuick enables business owners, sales, and marketing pros to launch hyper-targeted OOH campaigns in minutes. Our catchy, distinctive name infers our offering of making advertisements quick and easy and captures the essence of our brand identity, differentiating us from the competition.
Thanks to Chris Gadek, AdQuick!
---
#15- Born out of personal experience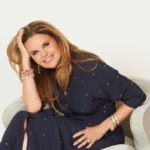 While MOSH is the name of our company, it actually stands for Maria Owings Shriver Health. Not wanting others to experience what my family and I went through as we witnessed my father slowly lose his mind to Alzheimer's fueled my two decades of experience in Alzheimer's advocacy work. During this time, I learned so much about how nutrition plays a role in delaying or preventing cognitive decline. And because MOSH sounds like 'nosh'—which means 'to eat a snack'—our brand name helps to remind people to snack healthy.
Thanks to Maria Shriver, MOSH!
---
#16- Unique, authentic and memorable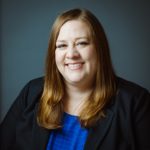 We wanted to be unique, authentic, and memorable. Standing out from the crowd and piquing curiosity meant avoiding typical names like Jacobs Consulting. Staying true to our values and authenticity led to a meaningful story that's easy to tell. Finding these two things in Aesop's fable The Crow and The Pitcher made it clear we'd found our name. And it works. We get asked to tell the story behind our business name all the time and clients easily remember it.
Thanks to Melissa Jacobs, Crow and Pitcher LLC!
---
#17- Brainstormed words and phrases with podcasting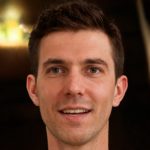 Coming up with this business name was tough because we wanted to differentiate ourselves enough from the other podcast business names in order to direct a certain amount of traffic our way. However, we also didn't want the name to be so obscure that no one would find us on the internet! As a team, we brainstormed lots of words and phrases that we associated with podcasting, and 'wired' and 'clip' came up many times. So, we put those two words together, and we got a brilliant name that represents our business incredibly well.
Thanks to Brett Robinson, Wired Clip!
---
#18- A name that wasn't connected to me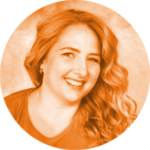 After building a personal brand targeting German-speaking clients who need operational systems and workspaces with Notion; I came to realize the limitations of it. If I wanted to grow into an international agency I needed a business name that wasn't connected to me, which would free me from client expectations to always talk with me (the owner). When analyzing the market I noticed a gap – remote became the standard thanks to the pandemic and asynchronous is the new remote.
Thanks to Natascha Buck, Asynch.Works!
---
#19- Twofold name with a double meaning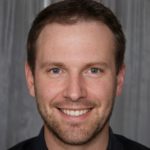 My business revolves around sustainability, most notably that of the direct food chain and how it and the diet of the average Joe and everyday Josephine affect climate change and the ongoing ecological crisis that our species is facing. 'Price of Meat' combines the information that everyone needs to know about the price that we all pay for being subservient to a carnivore diet with a library of knowledge about the safest, healthiest and most eco-friendly ways to eat, and prepare meat.
Thanks to Rob Greene, Price of Meat!
---
#20- A business name that reflects emotions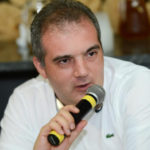 The idea of PissedConsumer emerged after I was sent on a wrong vacation with my family. An unpleasant experience and inability to resolve my issue with a bank, hotel, and travel agency had left a negative impact. I got pissed at the situation and decided to start a business with my partner. So, we created a platform called "Pissed Consumer" where people can voice their issues, attract companies, and express their right to free speech. We are locked into the negative side because of our brand name, but with increased trust.
Thanks to Michael Podolsky, Pissed Consumer!
---
#21- A name you will be proud to say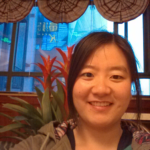 I love photography, and I wanted a name that was elegant, unique, and memorable. I came up with Kate Backdrop because it is all of those things! My name is Kate, and I thought it would be fun to have a business named after me. The industry that we are in is very competitive, so having a name that stands out is essential. When choosing a name for your business, make sure that it is something you love and will be proud to say for years to come.
Thanks to Kate Zhang, Kate Backdrop!
---
#22- The perfect word to describe our service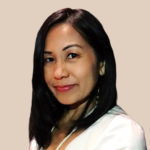 We wanted to convey to medical practitioners that our company offers dependable, accurate, and, most importantly, compliant billing and coding services. After some research and brainstorming, we finally came across the word "fortis," Latin for "strong." Fortis is the perfect word to describe our service and company, which comprises former FBI/OIG agents, CMS auditors, and certified coders. The name Fortis Medical Billing Professionals neatly sums up what we offer.
Thanks to Ruth Novales, Fortis Medical Billing!
---
#23-My daughter suggested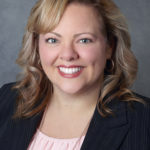 When choosing a name for my business, I wanted to be very purposeful about my choice. I wanted a short name that could be catchy, but more importantly, I wanted something that was meaningful. I considered many options for my psychology practice before my daughter suggested "Dignus." Dignus is the Latin word for worthy or deserving, and it was the perfect word to describe what I hoped my clients would come to know about themselves; they are worthy, they are deserving.
Thanks to Samia Estrada, Dignus Psychological Serivces!
---
#24- Idea that motivated me to start the business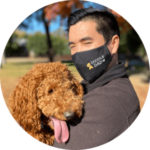 For me, deciding on a business name was pretty straightforward, as I wanted to build a business around my passion for animals, particularly fluffy dogs of the doodle variety. So I went ahead and named it WeLoveDoodles, since that was the idea that motivated me to start the business alongside others that are also passionate about animals. Although the name might have a lot of letters, I was confident that it would still be marketing-worthy and catchy, so far so good. Thankfully I didn't have to worry too much about business and website names being taken since I was sure it would be unique!
Thanks to Garrett Yamasaki, WeLoveDoodles!
---
#25- The name that reminds me of my childhood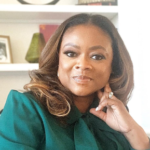 I came up with my business name a few years after college. First, let me explain. Anna+Pookie were the childhood names given to me and my sister when we were children. She's Anna, and I'm Pookie. I always liked the ring of Anna+Pookie together but never really knew what type of business I wanted to do with it. Fast forward to 2018, when I decided to start a party supply business that celebrates children of color. I brainstormed many ideas before I decided on Anna+Pookie. I chose the name because it reminds me of a time in my life when I was celebrated the most…childhood!
Thanks to Andrea Harris-Lyons, ANNA+POOKIE!
---
#26- Perfect combination with rhythmic tone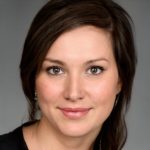 As I wanted to build a platform for people search, I kept the central theme for my brand name as People. Therefore, I start shortlisting the words that make a perfect combination with People. Soon I realized that finding is a primary objective for our startup. Therefore, I chose the second word Find. Finally, I selected Fast because of its rhythmic tone, relevancy to my business goals, and delivering a sense of engagement and commitment to our target audience.
Thanks to Ashley Amor, People Find Fast!
---
#27- Links to industry, location, and community history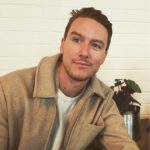 We wanted to make sure that the name for our business ticked three boxes; it links back to our industry, it links back to our location and it ties in with the history of our community. With 'Spirit of Bermondsey', we've managed to tick all three! We're an alcohol brand based in Bermondsey, London. The 'Spirit' refers to the alcohol that we produce. The 'Bermondsey' tells our customers where we're based in London. The 'Spirit of Bermondsey' as a whole creates a feeling of nostalgia that celebrates the rich history of the famous London borough.*
Thanks to Brad Crompton, Spirit of Bermondsey!
---
#28- Checking in GoDaddy and Google Trends if name taken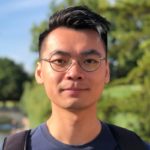 The first is GoDaddy. Simply enter your name ideas into GoDaddy and see if the name is already taken or not. If your_business_name.com is already taken, do not choose your_business_name.io or any other TLD (top-level domain) as they do not perform as well in Google searches and click-through rates. The second tool I recommend is Google Trends. Type in the first word or part of the name of your business and see if they are frequently searched for by Google users.
Thanks to Billy Chan, Drone Last!
---
#29- We had a naming contest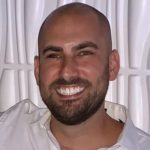 A Group Effort. Marketing, engineering, and operational assistance are shared between the two businesses I've formed. Thus, they are highly connected. When constructing my second company, Margo, we had a naming contest among employees. Each participant could submit up to three potential names. After our leadership team determined which names would work logistically (no existing LLCs, etc.), the entire organization voted on their pick.
Thanks to Shad Elia,  New England Home Buyers!
---
#30- I used the Hat Method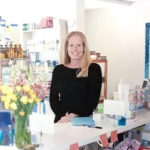 In order to come up with my business name, I wrote down a handful of worlds on slips of paper that were related or connected with the niche my business is in. I knew I wanted my business name to reflect the industry with a keyword-rich inclusion and knew I would likely need a couple of words to join together So I placed all the slips of paper, and folded them into a hat. I then began to pull words out in batches of 3 to see if I could combine any of the words into a great-sounding business name. Alas, I was super pleased with the first result I got, and A Beauty Edit was born.
Thanks to Sarah Roberts, ABeautyEdit!
---
How did you come up with your business name? Tell us in the comments below. Don't forget to join our #IamCEO Community