Each business has a story. No matter if the business is a Goliath like Wal-Mart, or a local business owned by a couple or family, the business has roots in an idea. For each business owner, the story of their journey can range from monetary needs or the passion for a unique project. Each story is different though the reasons may remain the same. No matter the tale, the background behind each and every business is what fuels each entrepreneur and brand.
#1- I knew it was a higher calling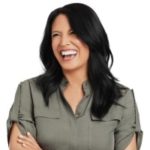 While studying bottlenose dolphins in the U.S. Navy, I discovered the first essential fatty acid in 90 years — pentadecanoic acid. I want this nutrient to become a household name and put masses of people on the path toward improved cellular health. I believe that when you are entrusted with something so groundbreaking, you don't keep it all to yourself. Landing on this journey has been a higher calling than I can even comprehend, and I want the entire planet to know about Fatty15!
Thanks to Stephanie Venn-Watson, fatty15!
---
#2- To satisfy my love of the world of fashion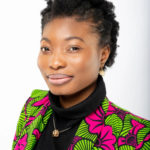 From a young age, I knew I had a love for fashion. When I began shopping, though, I realized that nothing exactly fit my style. So, I took it upon myself to get my clothes altered to fit my personal style. Eventually, I learned how to make my own clothes from scratch. My friends all told me I had to start selling my clothes, so I did! Now, with Yelestitches established as an African Luxury fashion brand, I have the freedom to represent my own style and to help others connect with African culture.
Thanks to Breanna Petersen, Yelestitches!
---
#3- To help multiple companies at the same time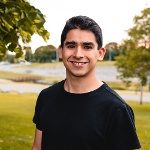 I started my video production and marketing business while working full-time at a company because I saw an opportunity to help multiple companies at the same time using my skillset and knowledge. I see it as a mutually enriching process: I'm able to apply the experience from my full-time role into helping my company's customers, and I'm able to experiment fast with different strategies, which I can then bring back to my full-time job, without having to wait for multiple layers of approval.
Thanks to Oscar Estrada, The Compass Video!
---
#4- To provide the best quality at affordable prices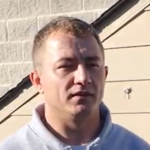 I like to build things and I enjoy the process of creating something from scratch. My company is focused on building beautiful and functional outdoor spaces for people who want to escape the hustle and bustle of their day-to-day lives. I saw that there was a huge demand for these types of spaces. I decided to take matters into my own hands and create a company that would provide the best quality rooftop decks, patios, pergolas, and outdoor living spaces at affordable prices.
Thanks to Kamil Kowalski, LimakWay Remodeling!
---
#5- To leave a legacy for future generations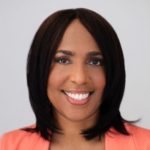 I started my own publishing imprint to leave a legacy and something tangible for generations of young readers to cherish – math-themed books. I have combined my two loves: teaching math and empowering parents to support learning at home by writing and publishing children's books. I have been a math educator and instructional leader for over 30 years; so I decided to use my amazing teacher skills to help all children love math.
Thanks to Valerie Johnson, West Oak Lane Kids, LLC!
---
#6- To solve my own and others' problems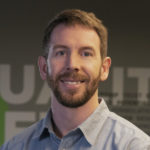 I started my business because I'm one of many men that found my comprehensive quality of life wasn't being cared for by the prevailing health and wellness industry. My goal from the outset, to empower men of all ages to take charge of their health with resources that can be truly life-changing, has remained unchanged for years. Moreover, the reason I made that goal a business was to get more visibility to men's health issues in general.
Thanks to Brandon Adcock, Nugenix!
---
#7-  To fulfill a childhood dream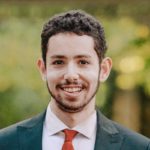 I started my business to fulfill a childhood dream of being around comics for a living. I have been collecting and selling comic books my whole life, and I thought: why not make this hobby into a profitable business? I love finding rare comics, as well as helping other people to find graphic novels they have been looking for. I love seeing other people enjoy comic books as much as I do, and it really makes my business worth all the obstacles it took to get here.
Thanks to Dylan Schwartz, Dylan Universe Comics!
---
#8- To support all moms in a non-medicinal manner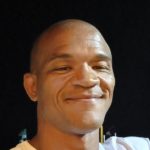 Motherhood is a time of transition, emotionally and physically. I wanted to address that through alternative therapies to pills. In doing so, I helped pioneer America's first non-medicinal care kit for all stages of pregnancy, childbirth, and beyond. The products are covered by most FSA and HSA plans, making care more affordable as well. I started my company to offer an alternative to prescription pills to moms for pregnancy management.
Thanks to Temoer Terry, The Mommy Care Kit!
---
#9- To build my dream business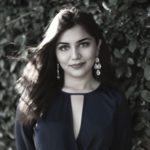 I have had a passion for Indian Wear from a young age. I closely followed the Indian fashion scene in the US. I found that local boutiques were charging thousands of dollars for an outfit and realized what the industry was missing. There needed to be a company that was focused on creating beautiful Indian fashion at an affordable price point that is beautiful and inclusive. I realized I could use this as an opportunity to build my own dream company and create something.
Thanks to Sumeer Kaur, Lashkaraa!
---
#10- I saw a gap in the market and an opportunity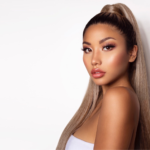 I knew this was a product I used every day and wanted to be better, and that I wasn't alone. I realized that maybe I could be the one to create a better version of this product. After trial and error and sleepless nights, I created my first magnetic eyelashes that have since dominated the false eyelash industry. Millions of people wear false lashes every day, and by improving on what was already out there, I have been able to create a powerful brand that is the answer to millions of peoples' needs.
Thanks to Ann McFerranm, Glamnetic!
---
#11- To satisfy my love of E-Commerce and luxurious homes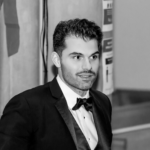 I started my home goods business to satisfy my dual loves of eCommerce and luxurious homes. As an athlete, I decided to sell products that allow you to excel in fitness and then relax in a palatial environment- even if your home is humble. Accomplish all of this with a click. We'll answer any question thoroughly and with ease and provide free shipping. I thrive on and always aim for responsiveness and attention to detail for our customers seeking an exceptional home experience and product via eCommerce.
Thanks to Brook Hiddink, Audacia Home!
---
#12- For the freedom to work wherever I wanted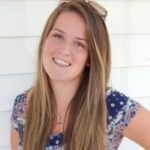 Freedom is probably the most common reason for entrepreneurs to start their own businesses. And I was no exception to that. Except for me, it wasn't necessarily the freedom to work when and how I wanted. Traveling and discovering new places is my favorite thing to do. And having my own business has allowed me to live and work in different places in the world. That way I can combine my desire to see and explore new places, while still making money.
Thanks to Lara Hartog, The Best Travel Gifts!
---
#13- For following my passion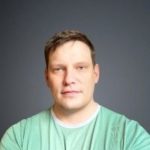 Everyone would have something that they will really enjoy. Finding what makes one happy and ecstatic; something that makes one live in the moment is what defines the meaning of life. This activity you enjoy should not just be your go-by, but it should be developed into something that can be monetized. I always loved gardening from a young age and now I am running a successful business out of it. I always believed that one can be successful by only doing something one loves!
Thanks to Andrew Griffith, Garden Furniture!
---
#14- Because I found a solution to a compelling problem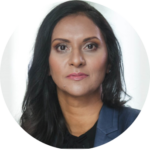 I was sick of talking with people who were unhappy at work – feeling trapped in soul-crushing environments and learning the magnitude – that in fact 85% of the global workforce is disengaged – and that this disengagement costs companies millions. This drove me to develop a fast, easy and accurate solution, and found OpenElevator. At OpenElevator we help companies increase team alignment and engagement and permanently lower employee turnover.
Thanks to Minal Joshi Jaeckli, OpenElevator!
---
#15- To share my knowledge and experience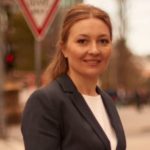 With a double degree in education and marketing plus having run a family business for many years, I felt I could offer entrepreneurial kids great education about marketing foundations and how to monetize their talents. As my friend says, things you're giving out are yours, things you keep to yourself are lost. I just felt the time was right for me to start sharing what I've learned in life. And this is how the educational project Miss M Online Classes was born.
Thanks to Julie Medeiros, Miss M Online Classes!
---
#16- Deep interest in digital marketing initiatives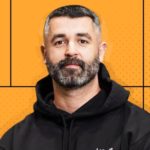 I became deeply interested in digital marketing and its power to help businesses grow. The idea of building an online business came over ten years ago. Feeling unhappy in the corporate world, I started exploring how the internet could help promote and sell brands by building, ranking, and monetizing websites. I turned such into a solid skillset after hours and years of self-training. I surfed the internet, made sites, and learned how other internet marketing gurus showcased their work.
Thanks to  Ryan Stewart, WEBRIS!
---
#17- I got tired of being an employee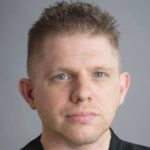 After learning about affiliate marketing, I did some research on it and applied to courses that would help me better understand it so that I could use it. I took advantage of every opportunity to study since I was curious about how it operated and how much control was possible when you had your own website that generates income. From there, I grew my contacts and expertise until I made the decision to create better websites (Superstar SEO) and start creating an empire with them.
Thanks to Chris M. Walker, Superstar SEO!
---
#18- For revolutionizing a sanctimonious space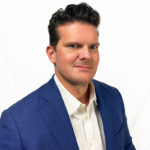 Through numerous iterations, the SONU Sleep System was born, and never before have sleepers been able to fully immerse into a mattress. We are committed to revolutionizing the sleep industry by bringing a truly unique level of comfort to our customers through a range of innovations and solutions that are completely outside of the purview of any other company in the space.
Thanks to Brad Hall, Sonu Sleep!
---
#19- Because I saw a need for quality roofing solutions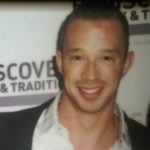 I started my business because I saw a need for quality roofing solutions that could withstand extreme weather conditions in BC, Canada. I also wanted to provide homeowners with an alternative to traditional roofing materials that can be expensive and difficult to install. BulletpRoof Roof Systems Ltd offers custom roofing solutions that are durable, easy to install, and cost-effective.
Thanks to Marty Ford, BulletpRoof Roof Systems Ltd!
---
#20- To bring a new level of convenience and cleanliness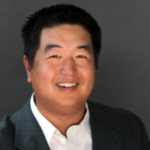 I started my bidet online retail store to bring a new level of convenience and cleanliness. I wanted to provide people with a way to purchase a high-quality product and get it delivered right to their homes. I started my bidet online retail store because I wanted to be able to provide the best customer service that I could. I wanted people who bought from me to feel like they were buying from a friend or family member, not just a business.
Thanks to Jensen Lee, bidetsPLUS!
---
#21- To improve web accessibility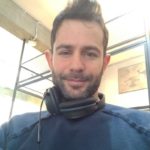 I started my business because I wanted to help other businesses avoid the expensive and time-consuming process of web accessibility lawsuits. By providing them with accurate information, they can create a seamless web experience for disabled users without having to worry about legal action. In addition, I believe that everyone deserves access to the internet, regardless of their ability level. Too often, people with disabilities are left out of the digital world because websites are not designed with their needs in mind. By creating this business, I hope to make the web a more inclusive place for everyone.
Thanks to Danny Trichter, Accessibility Checker!
---
#22-  To make a positive impact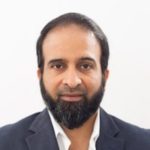 I started [ iProcess ] because I know the work of medical research is helping people, and quite literally saving lives. Clinical and medical research enables scientists to understand and identify effective ways to detect, diagnose, and treat devastating diseases, which can make the difference between life and death for disease sufferers and their loved ones seeking cures and/or better quality of life.
Thanks to Asker Ahmed, iProcess!
---
#23- To turn our hobbies into a business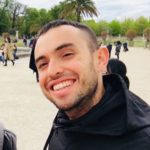 One day talking to Javier, he mentioned the same feeling so we started to talk about potentially starting a side business together. For this reason, we looked at several options to develop a second job with the extra time we had. We learned of the Affiliate Marketing world and decided to work on it. This has allowed us to turn one of our hobbies, grilling and barbecuing, into a business.
Thanks to Franco Moiso, TheSundayGrill!
---
#24- Because I saw a need in the market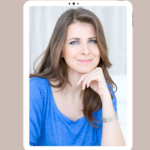 Too often, people would either have to settle for cheaply made imitations or spend a fortune on original pieces. I wanted to offer something different- high-quality, beautiful furniture that didn't break the bank. Since starting Eternity Modern, we've helped countless people furnish their homes with pieces they love, and I'm so proud of that. It's been an amazing journey watching my company grow, and I can't wait to see what the future holds!
Thanks to Stacy Lewis, Eternity Modern!
---
#25- To create a company that would be different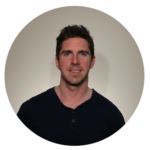 I started my business because I was passionate about making a difference in the world. I was tired of seeing businesses that were all about making money without any regard for people or the planet. I wanted to create a company that would be different—a company that would put people and the planet first. When I started Smuggs, my goal was to create a sustainable and ethical business that would make a positive impact on the world. I'm happy to say that we are achieving that goal.
Thanks to Tom McSherry, Smuggs Underwear!
---
#26- To make people's lives easier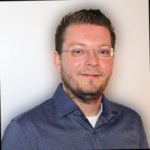 I can give them employment and can also give them better services. This website, which was founded by Convertfree, lets you convert your documents easily. Contributing greatly to the well-being of the people. I've always wanted to do something that would benefit everyone. Having a job didn't satisfy me, so I started a company using my talent and skills and providing employment to others.
Thanks to John Willis, Convertfree!
---
#27- To take control and help others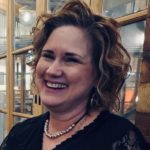 The primary reason I started an online business is that, like many, I wanted more control over my career and consequently, my life. Following COVID, as the world becomes more digital, people appear to be moving away from the workplace in droves, and into online technology. Having control over one's life gives one a great sense of life satisfaction. Secondly, I have lived a lifetime of personal, professional, and all-around experience which I want to use to help others.
Thanks to Susan Whited, Joy Among Chaos!
---
#28- To control my schedule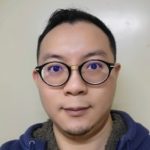 In my last job, I was tired of being told what to do and when to do it. I always wanted to control my schedule, which came true when I started my small business in 2009. It was a small setup, but it was the first step to diving into the business world. It gave me the flexibility that I always wanted. As I scaled my business and learned to delegate, I had more spare time. It's up to me to sleep in, stay up late, work half or full day, or take off every Friday. I believe that starting your own business provides more flexibility, which means you'll get more for your money.
Thanks to Angus Chang, Petswithme!
---
#29- In the hope of doing better on my own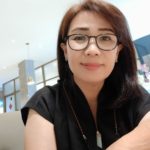 Actually, I wanted to be able to make decisions based on what I believed was best for my business, rather than being told what to do by someone else. I was also inspired by the idea of building something from scratch and making it successful through hard work and determination. Starting my own business also allowed me to create my own rules and standards, which is something that is important to me.
Thanks to Betty Tan, fatjoe!
---
#30- To help people navigate their personal finances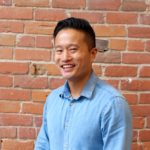 I started my own blog and business to share my knowledge and professional expertise on how to manage finances. My website serves as an ultimate guide for entrepreneurs, startups, and even struggling individuals seeking advice about their money matters and career problems. A few years after I launched my business, a lot of readers are now constantly coming to me for tips on how to invest and start their own ventures as well. I gain a sense of fulfillment while sharing my knowledge with my followers and earning at the same time.
Thanks to Christopher Liew, Wealth Awesome!
---
Why did you start your business? Tell us in the comments below. Don't forget to join our #IamCEO Community.