Entrepreneurship and mentorships are often seen as going hand-in-hand. Business mentors are as old as the concept of entrepreneurs themselves. From Oprah and Maya Angelou to Steve Jobs and Mark Zuckerberg, famous mentorships have had a powerful impact on the lives of entrepreneurs. Having a strong figure in your life to help steady you through the currents of growing your business can be a lifesaver. While a mentor doesn't have to be someone in the limelight, it's important to find someone who'll help you bring a change and the impact you desire.
We asked entrepreneurs and business owners about the role of a mentor in their business and here are the responses.
#1- Mentors helped me avoid mistakes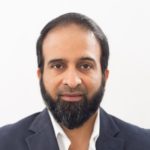 Mentors are golden; they are an invaluable resource to new business owners. Mentors provide a great service–guidance, a wealth of experience, and encouragement–for free. Their advice can sometimes mean the survival of your business. I know that listening to my mentors resulted in avoiding some pitfalls that could have been pretty disastrous. Mentors help us because they are paying it forward and derive personal satisfaction from knowing their experience is helping you, just as their mentors' advice helped them.
Thanks to Asker Ahmed, iProcess!
---
#2- Provides guidance and support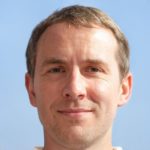 A mentor is a person who provides guidance and support to a mentee. A mentor can be anyone with experience and knowledge, who is willing to share their knowledge with someone else. A mentor can help you take your business to the next level by providing advice on how to make your business more successful. They can also teach you how to operate your business in various situations and provide you with an outside perspective of your work. Mentors are usually older, wiser people who have been through what you are going through and have learned from their mistakes.
Thanks to Thomas Wright, The Lipo Group!
---
#3- Helps in preplanning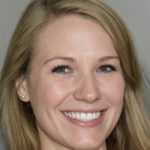 A mentor helps us to have the ability to plan ahead, at least two steps ahead of anyone. This is a very important skill that almost all mentors possess to help businesses make it in the competitive business world. The ability to foresee the trends that customers are leading towards can make the business take on this direction early on, hence, will pioneer the trend. This can then make the company profit from this trend early on while
other competitors are still catching up.
Thanks to Sharon Dylan, Management Help!
---
#4- Helps in improving communication and relations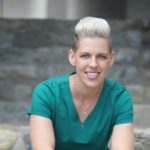 Mentors are much more experienced than people who are actually running their own businesses. Therefore, the expertise of mentors is of great help to entrepreneurs and even companies. Mentors are proficient in a variety of skills and tasks and therefore, they help in streamlining the course of action in a company or a business. In my business, mentors have helped me in improving my communication and relations with my team
members. More than that, the mentor has advised me on a lot of tasks- ranging from financial matters to leadership patterns. I'm grateful for their presence in my business!
Thanks to Megan Mbengue, Trusted Canna Nurse!
---
#5- Serves as a voice of reason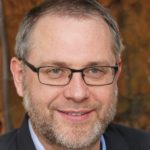 We're a team of serial entrepreneurs who have first-hand experience starting dozens of small businesses. In my business, my mentor serves as a voice of reason when a business owner is at a crossroads. My mentor does this by frequently sharing experiences, tips, and strategies that could either help me move to the next level or manage a problem that could potentially negatively impact my business.
Thanks to Mark Stewart, Step By Step Business!
---
#6- As a friend but on a professional level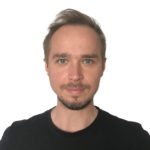 A mentor in my company is other employees' friends but on a professional level. What does it mean? He's trustworthy and has a vast experience in many areas but also knows how to manage people and when to tell them their idea is wrong. Thanks to his work, other people have a greater ability to develop and acquire new skills. He helps adjust growth plans and create operating methods, and his assistance brings tangible outcomes.
Thanks to Tomek Mlodzki, PhotoAiD!
---
#7- Helps me take bold decisions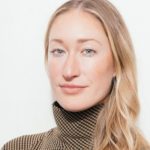 Mentors are doing a lot with businesses these days! They are managing, mentoring, guiding, helping, and sorting issues of business owners. I also recently decided to have a mentor for me and my business and believe me, I'm in a better position today than where I was a month back. Things have streamlined to a great extent and there's so much time that I am able to take out for self-reflection and growth. The mentor has adopted my business and is helping me in taking bold decisions; something that I've been running away from!
Thanks to Erin Mastopietro, Dope Dog!
---
#8- Helps me with emotional support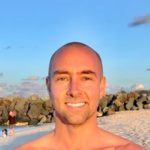 My mentor helped me with emotional support in my business by being a listening ear, offering advice, and being an active participant in the process. He's never given up on me or my business, even when things have been tough. He helps me see the big picture and reminds me that it's okay to be scared sometimes. The first time I met my mentor, I was a nervous wreck. I'd been struggling to get my business off the ground for months, and it felt like nothing I did was working.
Thanks to Martin Spargo, REIZE!
---
#9- Introduced me to powerful contacts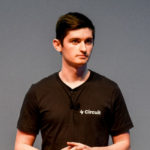 My mentor doesn't just give great advice, though they're fantastic at that, too. My mentor has been in the industry for a long time and has been my biggest champion as I built my business up from the ground. They've introduced me to powerful contacts and given me some instant credibility by telling them I'm capable and trustworthy. A great mentor and friend will help lift you up to their level, so you don't have to fight an uphill battle to convince others to invest in your business.
Thank you Jack Underwood, Circuit!
---
#10- Helps look beyond the mistake and learn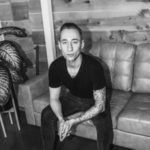 Mentors help our employees look beyond a mistake by using it as a catalyst for learning is vital for improving job performance. While making a mistake once in a while is only human, employees prone to committing errors in the workplace can slow workflows, frustrate teammates, and impede progress for your business. Are they not following the correct procedure? Does a new responsibility fall outside their skillset? Having an open discussion with the employee can touch on the problem.
Thanks to Chris Gadek, AdQuick!
---
#11- Offers business insights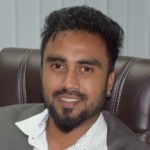 My mentor is my biggest critic and cheerleader. He offers critical business insights that I can't access but for him. He encourages me to expand my horizon and go after something, mainly if it entails stepping out of my comfort zone. He acts as a sounding board for all my ideas, no matter how crazy, and his feedback is always non-judgmental and objective. I appreciate that his tough love for his mentees helped me achieve things I could only dream of.
Thanks to Karthik Manoharan, WeCodee Innovations Pvt. Ltd!
---
#12- Helps develop the skills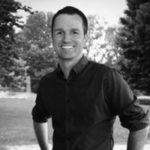 A mentor is someone who trains us and guides us by giving us their best advice. Mentors are well experienced, and they are someone who has earned a reputation in the company because of their knowledge and skills. A mentor's knowledge and experience may lead to progress in the business. And this is why a mentor is supposed to share his knowledge with people with less experience. So that productivity in the organization grows, and also helps the people with *less experience* to develop their skills.
Thanks to Nathan Hughes, ArtIgnition!
---
#13- Helps me learn business strategies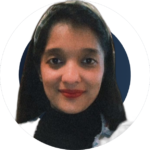 When I decided to start One Digital Land, I was clueless about the various ways to build my business empire. My business mentor was a senior from my college who was running a successful business. Therefore, I approached her to teach me the basics of business strategies and share her learnings from her entrepreneurial journey. She helped me learn the tactics of gathering revenue, finding investors for collecting funds, choosing an appropriate business niche, and many other things an aspiring entrepreneur needs to know before starting a business.
Thanks to Radhika Gupta, One Digital Land!
---
#14- Helps in developing skills & grow the network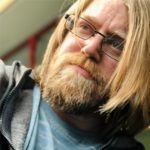 In our business, we encourage the personnel to find a mentor to guide and advise them about any aspect of their professional career. The mentor will be someone they can trust and confide in, someone who will help them grow professionally through imparting their experience, and who will support them through the decisions that they make for their future. The mentor helps their mentee to develop their skills and plays a large part in helping them to grow their network.
Thanks to Colin Palfrey, Crediful!
---
#15- Keeps me sane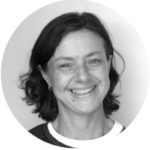 I have several people who I see as mentors, and whose opinions I hold with high regard and with high value. Some mentors are much more informal than others, but for me, it is all about balance. This is important in the web space. The way I see it, different people have different kinds of knowledge and also wisdom to share – so if I'm in a dilemma, I try and work out which person will help me out the most. That is how I target how to get the best from my mentors.
Thanks to Michelle Henry, Outdoor Dog Fun!
---
#16- A wearer of many hats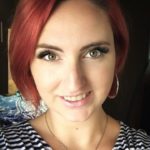 For me, a mentor has to play a lot of different roles. It is hard to pinpoint a singular specific role that I expect a mentor to play. My mentor helps me in many different ways – I receive advice, support, and also guidance from them – the kind of personal interaction that you can't get from typing a question into a search bar. My mentor is also my sounding board; they are someone who I can share my ideas with, and they are also someone who I can share my problems with.
Thanks to Jessica Vine, RV Idiots!
---
#17- Keeps me inspired and pushes me to be creative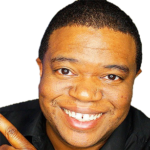 Having a mentor helps me to rethink ideas, and also to push myself as much as I can. It's hard to always think of creative and innovative ways to engage with my audience, but having a mentor is like having that friendly nudge back to reality. You can't always be creative, but you can always inspire your audience. It's pretty impossible to come up with new ideas every single day – but being a strong source of inspiration for your audience is important.
Thanks to Chris Myles, Golf Cart Go!
---
#18- As an ex-special forces operator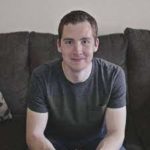 Real World Experience. Our team mentor and coach, as an ex-Special Forces operator, has a wealth of real-world tactical experience and advises and guides our writers on how best to formulate their reviews and write-ups of equipment by showing and telling them how it is used in, and under combat conditions. He's been invaluable to our team and has helped to author and implement the strategic blueprint that we use to create the majority of our content.
Thanks to Matthew Osborn, Legionary!
---
#19- Helps me learn to become a better marketing expert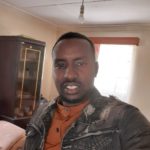 A mentor helps me to learn how to become a better marketing expert or business person. They provide me with a lot of valuable advice and insights about marketing strategies and how to make them successful. Mentors are experienced and knowledgeable about a wide range of topics so they can be a very good resource. They help me learn how to resolve business problems, how to set goals, how to develop business ideas, how to identify the needs of my customers, and how to improve my marketing skills.
Thanks to Henffrey Muthama, LedAsk!
---
#20- Helps me develop a clear vision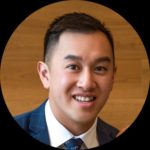 A mentor helps me develop a clearer vision for my business, and also provides invaluable advice that helps stir my business to the next level. By providing guidance and support, he helps me stay focused and motivated, thus overcoming any challenges that come across my face. He also helps me identify opportunities in the market and create strategies for tapping into those opportunities.
Thanks to Phi Dang, Sidepost!
---
#21- Leveraging knowledge and experience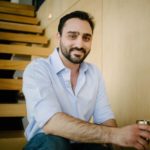 The mentor sharing the information about the lessons he learned from his or her career path is the best lesson that can be given to a mentee. They provide guidance and support in nurturing the resources and setting goals, a mentor relationship may change according to the structured programs and needs of the mentee. A mentor plays a very important role in leveraging knowledge and experience by providing advice, counsel, and encouragement. The business center fosters the development of the business.
Thanks to Ryan Knoll, Tidycasa!
---
#22- Helps me to set goals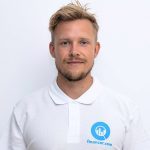 A mentor helps you in Goal-setting- Business owners can face difficulty setting achievable, realistic goals as they are not initially aware of business dynamics. Therefore, a mentor with immense knowledge about your field can help you write down targets to achieve because they have already faced a similar situation in their career. They have achieved mentor status by setting and achieving similar goals. Not only do mentors help in setting goals, but they are also providing clarity on how to take action.
Thanks to Johannes Larsson, Financer!
---
#23- A great sounding board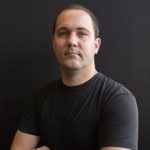 A mentor can play several different roles in your business. They can provide advice and guidance on specific business decisions, help you navigate through difficult situations, and offer support and encouragement when things get tough. Mentors can also be a great sounding board for new ideas, helping you to think through problems and come up with creative solutions. Having someone to bounce ideas from can be invaluable, and can help you avoid making costly mistakes.
Thanks to Luke Fitzpatrick, Drsono!
---
#24- Pushes me to get out of my comfort zone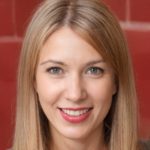 My mentor plays too many to count on one hand. I'd simply call him my North Star, especially after the pandemic. He's supported and guided me in every endeavor of mine. I'd consider his advice the most valuable asset to overcome the ever-changing market trends. My mentor pushes me to get out of my comfort zone and strive for nothing but the best. Sometimes, this seems like an unattainable standard. But it's only groomed me to become a better entrepreneur.
Thanks to Elisa Bender, RevenueGeeks!
---
#25- Keeps me grounded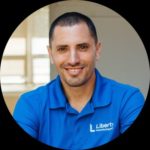 It's very easy to let success get to your head and lose track of why you started your business in the first place. I use a mentor to keep me grounded at all times. I never want to sound arrogant and boast about my success. So instead of being left to my own devices, I have a mentor who understands my goals and makes me dig deeper to achieve them. He knows that I can't sit idle. That's not how businesses work. My mentor holds me accountable at every step of the way.
Thanks to Eyal Pasternak, Liberty House Buying Group!
---
#26- As a mirror to our blind spots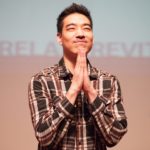 One of the most valuable things a mentor can provide to an entrepreneur is to offer a different perspective. Maybe this perspective was something you've never seen or something you've never even thought about before because it was above your paradigm. But they provide another lens and another angle to look at your business and can give you more of an objective view than you can see alone. How can you see your own back? You can't! That's why a mentor can help you see those blind spots.
Thanks to David Chun, Rebel LLC!
---
#27- Makes the journey quicker and easier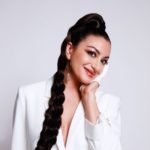 The most important thing I learned in my first year as an entrepreneur was the importance of having a mentor. I owe so much of my success to the amazing people who have surrounded me over the years, especially when I started. The support and mentoring they gave me were such an immense boost to my journey as a lifestyle entrepreneur. However, in retrospect, I was so young at that time that I may have missed a few crucial life and business lessons from my mentors.
Thanks to Robyn Newmark, Newmark Beauty!
---
#28- Provides a sense of communion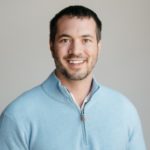 We all feel somewhat unique in our work and careers, and that feeling might lead to a sensation of loneliness since we may have faced challenges, pressures, or even a certain kind of day that we mostly overcame. Having a mentor is similar to discovering another Northern White Rhino after believing you were the last one in the world. You experience a combination of relief and a stronger drive to impart knowledge. Together, we have a sense of communion and profound gratitude for our fortunate existence.
Thanks to Dan Close, We Buy Houses in Kentucky!
---
#29- As a deciding factor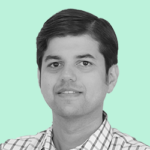 In business, a mentor can be the deciding factor between securing the confidence to land a deal and feeling lost and insecure in your position at work. A mentor is advantageous not just for the mentee, but for the entire team they are working with as their success is everyone's success. A mentor can help prevent burnout, can help you achieve your goals at a faster pace, and provide a safe resource for you to air your concerns and grievances.
Thanks to Daivat Dholakia, Essenvia!
---
#30- Accelerates and enhances growth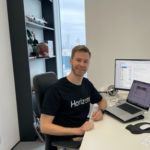 I would say, that mentees benefit from the guidance of mentors since they are able to improve both their professional and personal capabilities. They accomplish this by giving their mentees constructive criticism and advice that will point them in the right direction and help them achieve their goals. The goal of mentoring is to help mentees develop into more disciplined, productive, and structured members of the company. Their mentees can also benefit greatly from the mentor's ability to serve as a source of inspiration and encouragement.
Thanks to Antoine Boquen, Horizons!
---
What's the role of a mentor in your business? Tell us in the comments below. Don't forget to join our #IamCEO Community.