Have a goal that's third parties think is impossible? Often entrepreneurs and business owners create their daily, weekly, quartely or yearly goals around their business. It could be more revenue, hiring clients or launching a new product or service, where setting goals presents a fresh opportunity to achieve different objectives. Some of the goals may sound unrealistic or unachievable to someone but if you and your team believe in it, there's no reason why you should not to go for it.
We asked entrepreneurs to share their BHAG (Big Hairy Audacious Goal) and here are the insightful responses.
#1- To create multiple revenue streams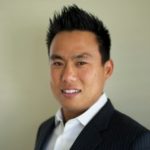 A business that can generate revenue from multiple sources using its current infrastructure is one that is stable, efficient, and flexible. My BHAG is to create multiple revenue streams for my business to earn money without making major investments. This will give me more leverage to pursue other future ideas for expansion, partnerships, and growth, while I continue to feed my business new and fruitful resources.
Thanks to Alex Wang, Ember Fund!
---
#2- To offer the best in class live video commerce solution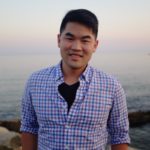 My BHAG is to propel my business as the best-in-class live video commerce solution on the market. This is a refined initiative that my team works towards everyday powered by strategy, innovation, and world class perspective and insight from our expert ensemble of professionals. Furthermore, we work towards this with great attention to detail to best understand what customers want while live shopping from their favorite brands. This entails creating a dynamic shopping experience via an intuitive product that brands can use to boost engagement, sales, and overall customer satisfaction.
Thanks to Andrew Chen, Videeo!
---
#3- To continue to help clients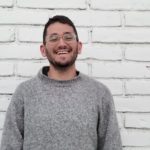 Our biggest achievement has been and will always be the continued success of our clients. Whether we deliver Clinical Evaluation Reports, Literature Reviews, or continued Post Market Surveillance and Vigilance monitoring, their ease of compliance (and acceptance in Europe) is our proudest achievement. My BHAG is to continue to help clients with their Clinical Evaluation submissions, while simultaneously building amazing software platforms that innovate and drive this industry forward.
Thanks to Ethan Drower, CiteMed!
---
#4- To grow into a household name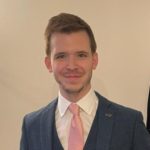 My business BHAG is to grow into a household name in the next few years. We want to become the most trusted brand in the industry. We are expanding our email list rapidly to increase the market range for our products. We plan to outcompete the market with quality products available in every household. To achieve this, we have to conduct massive marketing campaigns to ensure the goal is reached in the stated timeline of five years. This is no easy feat, and every member of the business is committed to see the accomplishment.
Thanks to Jonathan Merry, Bankless Times!
---
#5- Become the circular economy solution for parenthood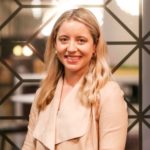 At JoyLet we are disrupting the way that parents access expensive baby and toddler gear that little ones quickly grow out of. We rent premium gear by the month so parents can save money, time, space, and stress. Our Big Hairy Audacious Goal is to become the circular economy solution for parenthood, making parenthood easier and more sustainable. To become a small giant as a startup from a small town, we have to build and grow a strong brand in every household as a preference.
Thanks to Natalie Poston, JoyLet!
---
#6-  To create products that will help maintain healthy hair

My Big Hairy Audacious Goal is to create products that will greatly help maintain healthy hair. I've been looking into formulas that could help revolutionize the hair industry. I've been trying different products but am still unable to find the right one. I'm looking into mixing different ingredients and hopefully find the right combination for healthy-looking hair. Creating a very effective product is my way of making it big. You can only garner a small piece of the market even if you provide excellent and personalized customer service.
Thanks to Lauren Holland, LatestLocks!
---
#7- To earn  $100,000 USD per month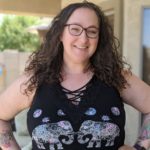 This is the first time I'm typing this out loud to anyone other than myself but my BHAG for my business is $100,000 USD per month. I will achieve this by 2024. My website is SadieSmiley.com and I have a coaching program called Passive Income Pathways where I teach my clients to make 6-figures with their blogs. While many coaches make their full-time income just from coaching, I also build blogs while my clients are building their blogs.
Thanks to Sadie Smiley, Sadie Smiley!
---
#8- Becoming the one-stop-shop for all corporate-gifting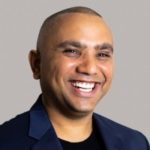 We want to own the corporate gifting space by becoming the one-stop shop for all their gifting needs. As the pandemic lockdown forced people to remain at home, more companies saw the need to engage their employees, customers, and prospects with treat boxes and swag items. And now that we're returning to a new norm with remote and hybrid work options, their needs are evolving. So we're creating a horizontal integration of our offerings to include related products and services.
Thanks to Shaunak Amin, SwagMagic!
---
#9- Becoming the Nike of brain health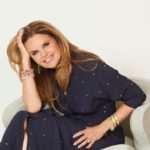 We aim to make a difference in the zeitgeist of how people think about brain health to help them stay cognitively sound as they age. With people living longer these days, more families are becoming increasingly multi-generational. Many are living under the same roof, taking care of one another. As my family watched my father slowly lose his mind to Alzheimer's, we want to help other families avoid the same painful experience. And we're so encouraged by the number of people ready and willing to begin their journey to a mindstyle lifestyle, including Millennials and Gen Zers.
Thanks to Maria Shriver, MOSH!
---
#10- Making meaningful connections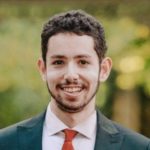 If I could make meaningful and long lasting connections with other sellers and buyers, then I would fulfill a major goal of mine. Networking for me is a big part of my business as that's how I acquire a lot of the great products for my business. These connections have led me to great leads in terms of vintage and collectors comic books which can be very rare finds. Connections with my line of work is a must, which is why it's a big goal of mine to make and keep great relationships with other like minded individuals as it can help me to generate more profit, and meet some interesting people along the way.
Thanks to Dylan Schwartz, Dylan Universe Comic!
---
#11- Help every American stop living paycheck to paycheck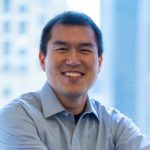 We built our business to give Americans an alternative to payday loans, a predatory business that is designed to dig those already struggling with money into deeper debt. We believe that financial institutions should prioritize helping the people they serve over profits, and we have a vision that more businesses like ours will continue to pave the way to help that happen.
Thanks to John Li, Fig Loans!
---
#12- To help all women feel more confident and stylish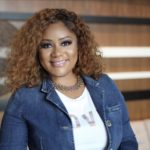 My biggest goal is to help all women feel more confident and stylish. I want to be their go-to resource for outfit inspiration, styling tips, and fashion advice. I'm also passionate about helping women entrepreneurs grow their businesses. I hope to one day
feature inspiring stories of women who have made their dreams a reality on my blog. If I can help even just a handful of women achieve their goals, then I will consider my BHAG a success!
Thanks to Rachel Davis, SoulFactors!
---
#13- Best value service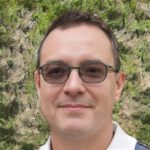 A Big Hairy Audacious Goal is something that can both challenge and motivate employees to work harder for the company's benefit. And as for me and my team, our BHAG is to provide the best value service in the world, because as a business that specializes in security and protection services, we want to be the best at providing added services to our clients, which may include recommendations about security flaws and additional assistance in times of emergency.
Thanks to Ben Grindlow, ProXpn!
---
#14- A living systems approach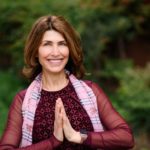 The process I used for identifying goals is equally important to my BHAG itself, which is: Helping pragmatic and visionary midlife Change Makers evolve from success to significance by designing their next-stage role and contribution in the world. My Living Systems approach focuses on potential, not existence. I start by drawing three concentric circles representing the ecosystem of my work. The center circle is "Me." The middle circle are collaborators, partners and stakeholders, "We."
Thanks to Janet Macaluso, Learning2LEAD!
---
#15- Two phases of BHAG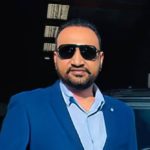 There are two phases of my BHAG; first, procedural automation that will take a relatively short time and, second, using AI (artificial intelligence) based equipment for cleaning. I believe with these two steps, I will disrupt my industry and set new standards for the competitors. For my BHAG to achieve, I have trained my team and infused my BHAG in it and, therefore, we are focused on experimenting with new things that will set examples in the industry.
Thanks to Harry Virk, CleaningPro!
---
#16-  To innovate online trading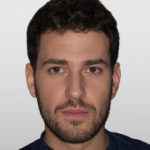 My BHAG (Big Hairy Audacious Goal) is to innovate Online Trading. I have done the initial paperwork for the project and hope that with the necessary training and technology I will make some procedural innovations in the trading segment. The proposed innovation aims to eliminate the public's doubts about Online Trading and also encourage them to make strategic decisions about investments in trading with ease and confidence.
Thanks to Josh Mullan, CoreStreet!
---
#17- To become the most trusted name in real estate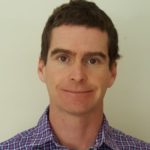 We believe that everyone deserves financial freedom, and we want to play our part in helping people achieve that dream. Our mission is to help clients find financial freedom through real estate, and we're committed to doing everything we can to make that happen. We want to help people achieve their dreams of owning their own home, starting a family, or even retiring early and we know that the right real estate investment can make all of these things possible.
Thanks to Shaun Martin, Cash For Houses!
---
#18- To be the go-to thought leader in our niche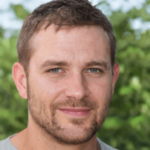 To me, that means leading our community through helpful content that matches their interests. It's about the ability to consolidate community wisdom and condense that into digestible content that everyone in the community can benefit from. In that sense, thought leadership is thought stewardship. You're not conjuring knowledge and wisdom up from thin air. You're simply taking bits of it from what your community knows and needs and dispensing it in a more rational, sensible form.
Thanks to Liam Wilson, Lottery 'n Go!
---
#19- Productivity and time management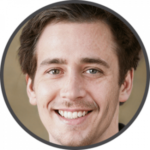 My advocate for business and productivity is pretty simple: get more done in less time without sacrificing quality. That's my goal for every business I work with. I'm a big believer in the power of systems and processes. I think that if you can streamline your workflow and make it more efficient, you'll be able to get a lot more done without sacrificing quality or burning yourself out.
Thanks to Matt Wilson, Lift Your Game!
---
#20- To be the premier agency in our industry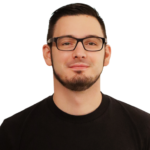 We want to be the premier agency in our industry that can help people and companies reach their goals. We want to be the first place people go when they need a new website, a new marketing strategy, or just some advice on improving their business. We want to be known as the agency that helps companies grow, and we want our clients to be happy with us so much that they continue working with us for years and even decades to come.
Thanks to Andrew Tsionas, Kaizenzo!
---
#21- Change women's healthcare – globally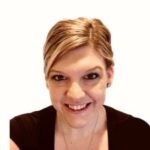 I don't dream small. When I invented a medical device that helped me conceive my daughter, I wasn't looking to change the world. When it worked, I knew why it worked, but my next question was, why wasn't something like this offered to me? It's because it didn't exist. So I made 200 proof of concept kits, and they sold out in 90 days, making 21 other moms. Once we have accomplished clearance, we will make a safe, sterile, affordable, and accessible fertility option for every single person across the globe.
Thanks to Jennifer Hintzsche, PherDal Fertility Science!
---
#22- Premier provider of online tools and resources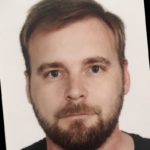 Our BHAG for our business is to be the premier provider of online tools and resources for small businesses. We want to help small businesses grow and succeed by providing them with the latest and greatest technology and resources. We want to make sure that our small business clients have everything they need to succeed, and we will do whatever it takes to help them reach their goals.
Thanks to Adam Arthur, Content Bounty!
---
#23- To be a national brand

Simply put, there's no reason we can't be a national brand. We offer services that are needed just about anywhere, and that generally benefit from having a wider reach, we have a strong web presence and a solid brand name, and we're in an industry that really doesn't have anyone at the top of it right now. This is definitely going to have to be a long-term goal. Part of our business model is having excellent information and contacts in specific areas. But there's no reason we can't get there eventually.
Thanks to Roland Foss, Bellhop!
---
#24-  To fix the world's information ecosystem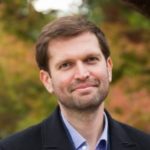 We're looking to fix the world's information ecosystem. People are generating more information than ever, but somehow what reaches the average user is clickbait and cat videos. We think the problem is systemic and can be fixed on a systemic level, using machine learning – and we are the team to do it. We're either reaching for the stars or swinging at windmills. Once potential customers are on our site, automation helps with the conversion process.
Thanks to Alex Fink, Otherweb!
---
#25- Thinking in an inadequate manner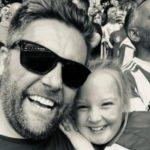 I would say that one of the most important values that the BHAG provides for my company is that it prevents me from thinking in an insufficient manner. Ironically, having a huge, daring long-term goal makes you feel more urgent. My Everest is my BHAG. Everyone on my team is on board with one specific goal and vision. This specific objective will also affect all existing and upcoming hiring since I need to make the finest hires to accomplish this bold goal.
Thanks to Gary Hunter, CompareGolfPrices!
---
What is your BHAG (Big Hairy Audacious Goal) for your business? Tell us in the comments below. Don't forget to join our #IamCEO Community.