Technology disruption is happening at a rapid pace all around us. Its role in business will keep changing more and more with the advancement. It will have an impact on every business type. We asked our entrepreneurs what changes do they expect due to technology shortly, and this is what they have to say.
#1- LED walls in exhibits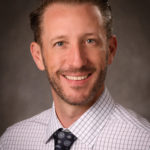 Within the trade show industry specifically, as well as the marketing industry as a whole, technology is quickly advancing and adapting to better serve virtual audiences, cut through the noise, and personalize experiences for users. One notable change on the horizon for my business is the use of LED walls in exhibits, which is growing more prevalent as the technology has become more reliable and the cost has decreased. I also expect to see more technology to assist with personalized experiences at trade shows, both in person and virtually, shortly.
Thanks to Thomas Samuels, Cardinal Expo!
---
#2- AI being a key driver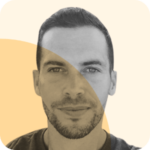 While I think technology will affect businesses in multiple ways in the future, personally, I foresee AI being a key driver to making our processes here in Truely more efficient. Our team is already using AI to verify fake and real reviews. We are also using AI writing assistants such as Rytr to speed up our content production for the hundreds of categories we publish daily. AI tools will become more predominant, saving companies like mine more time, money, and resources than we would spend on hiring people.
Thanks to Jean-Patrick Bisson, Truely!
---
#3-  Put a lot of freelancers out of a job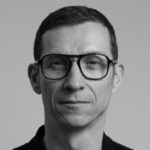 I hate to say it, but eventually, artificial intelligence will put a lot of freelancers out of a job. Businesses already use AI to automate general processes like email marketing and project management, but content generated by artificial intelligence is really not very far away. Some websites will generate a fairly decent blog post from a few key intent phrases, but they are still not as good as something written by an experienced content marketer.
Thanks to Shane McEvoy, Flycast Media!
---
#4- Downfall in the years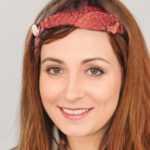 It has occurred to me that technology, which is the lifeblood of the business, may ultimately be its downfall in the years and decades to come. Let's face it, keyboards are decidedly 21st-century technology. With VR, voice commands, and other ways of interfacing with devices and computing technology becoming more and more sophisticated, I suspect that physically tapping away at keys and clicking with a mouse may eventually go the way of the dinosaurs.
Thanks to Aimee White, Keyboard Kings!
---
#5- Saving valuable resources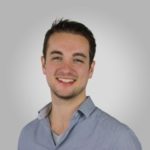 One unique way technology will affect businesses lies in saving valuable resources (both tangible and intangible). The implementation of technology might increase the immediate expenses of a business but provide the benefits of saving up resources that would have been necessary for the tasks at hand over a long period. For example, a machine that creates filament for 3D printers will save up a great amount of time and plastic.
Thanks to Tim Wesselink, 3devo!
---
#6- Require new and efficient ways to protect data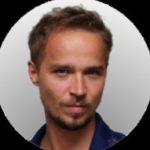 As my business involves gathering and processing sensitive data, I anticipate the near future will require new and efficient ways to protect them. There are many cyber threats jeopardizing data today, and this will continue to be a big concern. Why? Because inaccurate protection can deprive my business of the data, it needs to function properly and ruin relationships with customers, who may lose trust in my company if their information is mishandled.
Thanks to Tomek Mlodzki, PhotoAiD!
---
#7- Connect with remote experts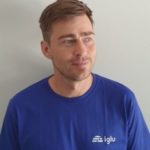 It will allow me to build a dream team of connected remote experts. My company is all about remote work. That's not an HR policy or a perk; it's our actual business model. We employ top-tier talent from around the world, and in return, they can work where they choose. With remote work becoming normalized and the tech infrastructure evolving rapidly to support that dynamic, we're already better equipped than ever to connect and collaborate with our teams across borders.
Thanks to Ozzi Jarvinen, Iglu!
---
#8- Personalizing experience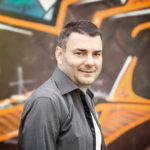 In today's competitive world, understanding your customers' needs requires more attention than ever, so business intelligence tools must be used. Thanks to the collection and processing of big data using client CRM systems and artificial intelligence, the company can learn more about the buyer and understand when and where they can be interested in their products. I believe developing these technologies will pave the way for fully personalized offers for your customers.
Thanks to Ivo Iv, Decor Home Ideas!
---
#9- Customer Retention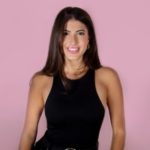 From managing orders and customer service to connect on social media, technology is essential in managing customer relationships. Our focus on digital channels like email and SMS has made it simple for us to engage customers and prioritize their needs. It is essential to give our customers the ideal experience to expand our business. Since we've put so much focus on the technology that could help the customer's sales process, we strongly believe that the technology could only help us make the best service possible.
Thanks to Brianna Bitton, O Positiv!
---
#10-  The demand for more remote work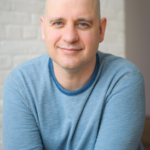 Even industries like mine that rely on in-person participation have been changed by the pandemic. While there will always be a place for in-person training and instruction, the demand for more remote and virtual options is driving new technology that will affect businesses of all kinds. I expect to see current technologies meant to help users connect virtually advance in the coming years, including augmented reality, virtual reality, and the metaverse.
Thanks to Brandt Passalacqua, Breathing Deeply Yoga Therapy!
---
#11- Company's expansion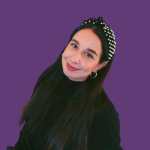 For my floral company, e-commerce has played a gigantic proportion in the company's expansion. Nowadays, customers are shopping for floral products for every event rather than only for ornamental purposes. And in this aspect, having an online selling platform plays a major role. It has curtailed time and cost in the transmission and shipping of commodities. It would greatly broaden customer engagement and access to easy feedback for further improvement.
Thanks to Alexandra Cotes, Flower Company!
---
#12- Sustain our business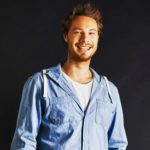 Technology continues to sustain our business. I work with cryptocurrency and stocks, meaning that technology is the core of our business. As technology, particularly surrounding the stock market and cryptocurrency continues to grow and change, so too does our company. Our business is entirely dependent on the whims of the stock market, so it has a major impact on the way that we're able to operate.
Thanks to Stefan Grasic, Business24-7!
---
#13- Automation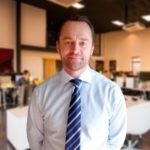 Technology has proven to be incredibly important to the dental industry, as we're able to automate more of the patient process, making it easier than ever for people to access the care that they need. We can keep more detailed notes, and get a more accurate idea of what a patient needs before they even come into the surgery, shortening the amount of time it takes for us to get to the root cause of the problem. How we spend our time in our yards is constantly evolving, and the technology that we use for entertainment purposes is constantly being updated.
Thanks to Andrew Kemp, Smile Credentials!
---
#14- Onwards and upwards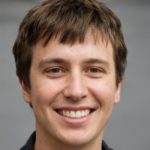 As technology continuously changes and advances, so inevitably will our business. Technology will continue to allow my business to grow. As the technological landscape evolves, my content will be able to reach more people and find the right niche, allowing my company to grow onwards and upwards. Google is constantly changing its guidelines, but the better you can follow them, the more likely you are to be able to strike gold.
Thanks to Jason Dempsey, Home City Living!
---
#15- Reduced operating costs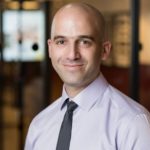 Back in the olden days, you needed to pay for literally everything just to make things work for you which is financially and mentally draining and causes slow progress, but with the help of technology, in just a one-time big-time payment, things are easier to do without spending all over again. Technology makes things easier, especially in operation management, including easier communication, easier outsourcing, easier monitoring, and many more, these things can now be done just by sitting at your table.
Thanks to Guy Hadas, Age Group!
---
#16- Easy access to information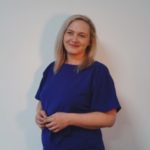 Nearly every consumer carries a miniature computer in their pocket and can access information regarding products or services on a whim. This number is continuing to rise and post-pandemic consumers seem to want to do as much online as possible. So, what does this mean for businesses? It means that every business needs an easy-to-find, easy-to-navigate website. Consumers are still concerned about face-to-face transactions; however, the face of your business is now your website.
Thanks to Lucy Hurst, Sherbet Donkey Media!
---
#17- Operating exclusively online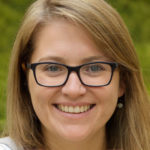 Nowadays, my business operates exclusively online whereas previously I had to have some in-person interactions with agencies to get certain projects done. With the influence of technology, it has become easier and easier every year to get all of my business needs taken care of by agencies for marketing, accounting, and all kinds of other services that I can't do all by myself. At the moment, it doesn't seem to me like technology could have any more influence on my business than it already does.
Thanks to Erika Barnes, Pet Smitten!
---
#18- Constantly update my knowledge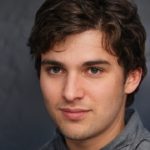 Technology affects my business by making me constantly update my knowledge and skillsets. Each new day brings progress to streaming methods and platforms, as well as different gaming servers. This means that technology keeps me on my toes, constantly evolving and learning so that I can in turn help guide my audience. For that reason alone, I could definitely see technology having even more impact on my business tomorrow and for years to come.
Thanks to Anthony Quint, Get on Stream!
---
#19- New investment opportunities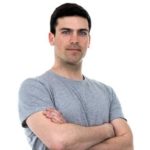 As someone who works in finance, specifically investments, technology is constantly growing and becoming a huge part of how finance and investments work. Not only can people manage their finances through technology but investment opportunities are constantly evolving. From cryptocurrency to website investing, opportunities for investing assets are constantly propping up. Using this knowledge, we can guess that new technology investments will begin to form.
Thanks to Ziga Breznik, Public Finance International!
---
#20- Increased personalization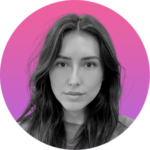 Artificial Intelligence and Machine Learning are the two major technologies of tomorrow. It will help reshape the world into one where personalized data becomes common. As a marketer in an ever-changing market, customization is very important. It allows us to gather data and insights, helping reach the right audience instead of shooting arrows in the dark. The technology of the future studies consumer behavior very carefully and will enable us to market the right product to them.
Thanks to Karen Comen, ZodiacSign!
---
#21- More efficient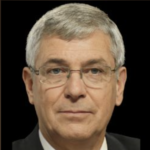 I believe that technology will do wonders for my business and the industry in general. As tech advances, our businesses and others like us will flourish. Technologies like AI, automation, and enterprise systems have already shown great benefits. As these advance, our business processes will become more efficient and seamless. We'll have less reliance on humans. And our tech will be able to handle a lot of the difficult tasks with more efficiency and accuracy.
Thanks to Mitt Wilson, MetalsInvesting!
---
#22- Convenience for customers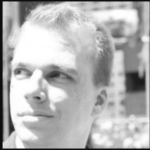 Technology is on the road to changing the entire dynamics of industries. It will impact all aspects of our business, from brand marketing and client interaction to internal processes that save time. It will also affect how customers use technology in their day-to-day lives. The way customers search, consider, and choose our brand has a multitude of technology touchpoints that can help us. The lesson here is that we cannot attack every technological hurdle at once, so the goal is to prioritize the biggest gaps.
Thanks to Peter Varadi, MarketGap!
---
#23- Automated communications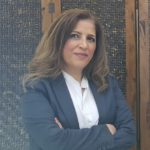 Automated communications via a variety of channels assist businesses in increasing marketing productivity and reaching customers. Mobile-First is not going away. Smart devices or tablets with the appropriate software enable remote management of all aspects of your business. Everything from sales enablement, content marketing, and customer relations to back-end processes like shipping and invoicing is at your fingertips. This new paradigm has completely rewritten the book on prospect marketing.
Thanks to Laurice Constantine, Casadar!
---
#24- Revolutionize businesses operations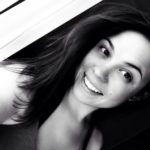 Technology has the potential to revolutionize how businesses operate. It can automate processes, improve communication and allow for greater flexibility and efficiency. Here are some ways technology may affect your business tomorrow. Automation is one of the most significant ways that technology can impact businesses. By automating tasks, businesses can reduce costs and improve efficiency. Automation can also help businesses to scale by allowing them to handle increased demand without needing to add additional staff.
Thanks to Linda Chavez, Life Insurance Finder!
---
#25- Help in making personalized course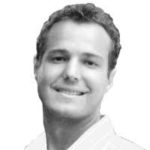 Technology can help make learning and education easier by creating personalized courses for individuals based on their learning curves. Using personal assistants or AI will help tailor the content that is provided in a course to an individual, based on their preferences and what suits them. Earlier, such advances were unimaginable, but with the advent of third parties who can provide for your company automated modules, education services are finding it easier to include technology in their courses.
Thanks to Brian Clark, United Medical Education!
---
#26-  It changes how we can serve our clients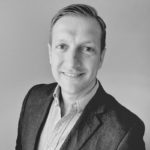 In the construction industry, as we work manually on important elements of our client's homes, we rely on technology. As tech advances and we get access to more tech to help us, it changes how we can serve our clients and allows us to do an even better job than we were able to beforehand. New tech means we are advancing the industry we work in, which is a huge responsibility. But it means we can dictate where our industry goes and how the work is done – safely and successfully.
Thanks to Victor Chirilas, Mainmark UK!
---
#27- Difficulty in finding the right influencer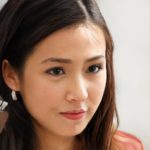 The biggest impact of technology on our business will be in finding the right influencer partners. First, there is a shift in the industry of influencer partnerships from impressions to conversions, pricing a partnership appropriately will be difficult. Second, the growth of AI influencers and deep fakes will create a difficult situation where it may be almost impossible to identify real from computer-generated people. Currently, we are looking at ways to properly vet a potential partner. The growth of AI people will be a huge problem to tackle.
Thanks to Hannah Nash, Lucy Nash!
---
#28- An important element of success for me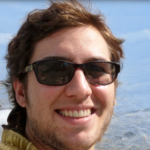 Search engine optimization affects my business and continues to be an important element of success for me. When you own a website and the volume of traffic is important to the success you see through those websites, this technology – and the algorithm they use – is an important element of the decisions you make. You consistently have to make tweaks to what you're doing and you never really know what to expect when a change is made to this tech.
Thanks to Kyle Rhodes, F1Fall!
---
#29-  Simpler international commerce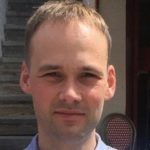 The tools you use in your trade or the nature of your employment can alter as a result of technological advancement. It's simpler than ever for businesses to conduct international commerce. The level of living standards has increased as a result of technological innovation. Security is more crucial than ever due to increased connections. Trying to appropriately protect IT systems is one of the largest technological trends.
Thanks to Paul Walsh, Weselltek!
---
#30- Increase lead-to-sales conversions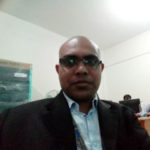 I believe that technology is impacting all types of businesses, including us, on a positive note as well. Customers are now learning about self-service. Self-service checkouts and self-service kiosks have come a long way from AI chatbots. It has enabled customers to find quick solutions that can easily perform at their own pace. Customers don't have to wait for customer service representatives to become available during normal business hours. Moreover, businesses must provide channels so that customers can do their own self-service.
Thanks to Bozlur Rehman, BikesAdvisor!
---
 How will technology affect your business (tomorrow)? Tell us in the comments below. Don't forget to join our #IamCEO Community.