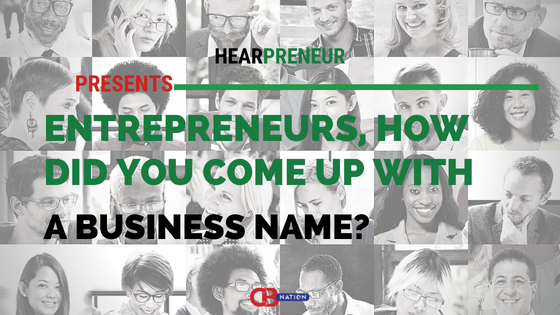 The idea of exactly what your business is going to do usually comes first. Secondly, most often, is giving a title to your idea. What exactly is going to be the name of your business? Some people turn to their childhood for inspiration or a beloved family pet. It could be a made-up word you dream of one night and feel has the right ring to it. Even still some people study foreign words for the perfect meaning behind their chosen business. Whatever the inspiration or relation may be, naming your business is one of the most important parts of becoming a CEO. Having a brand behind a strong title can make all the difference in the world.
#1- One idea for one client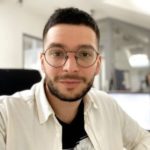 Being a small cozy design studio at first, we understood we had to have a catchy name. I lived in Düsseldorf for some time, and there I came up with the company name idea: "one (idea) for one (client)", "each custom product for each client", and "one and only solution for each business partner. That's what we were going to do: not copy, but create an effective solution, that meets particular business needs. That's why ein (one in German) is present in the name. Moreover, des-ein sounds like design.
Thanks to Michael Chepurnyak, Ein-des-ein!
---
#2- A moniker to honor my heroes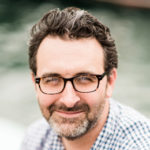 My father, who was one of my greatest heroes, passed away a few years ago. And then shortly after that, my dearly adored father-in-law. My father-in-law studied nuclear chemistry, and my father was a geologist. The idea was to think of a name that would honor both of them because they were both interested in minerals. We combined certain words to create something that sounded intriguing but was also crucial and for which a domain name was readily available.
Thanks to Steve Pogson, First Pier!
---
#3- After the special feature of our community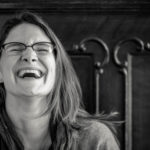 Our business name was an easy decision: we named it Headframe Spirits after a really special feature of our Community. Butte, Montana was a copper mining town. 100 year ago, it was where much of the copper came from that helped light up the world. Miners went underground, up to a mile deep, to mine copper, risking life and limb. Today about a dozen of the structures—Headframes—that lowered and raised men and raised copper ore from the earth still stand in Butte. We named our company knowing that we all have the privilege and responsibilities.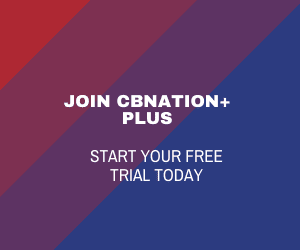 Thanks to Mackenzie Quinn, Headframe Spirits!
---
#4- Simple meaning of Noite Rose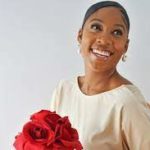 The simplistic meaning of Noite Rose is evening rose. We can all trace back to a time when we received a long stem at a romantic dinner, a bouquet on a holiday, or petals when our partner greeted us at the door. No matter your unique experience, we all have one that evokes a feeling in us. Another special reason behind the name is my late grandmother's name is Rosie. She provided jobs to numerous women with a third-grade level education by mastering cooking. I admire her drive and dedicate this business to her legacy.
Thanks to Diandra Harvin, Noite Rose!
---
#5- Catchy and welcoming name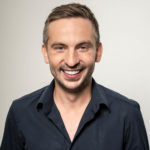 To have a positive impact in the field of parenting, one of the biggest niches on the Internet, we needed a catchy and welcoming name. After hours of brainstorming, we had an epiphany: what could be more inviting than literally greeting someone? "Hi" is a simple, familiar word that makes everyone feel welcome. I also love the double meaning hidden in "hiJunior". At the same time, it's a greeting to the children of the people who visit our site and also to the situation of the majority of our audience.
Thanks to Kuba Koziej, hijunior!
---
#6- Everyone who works in sales knows its meaning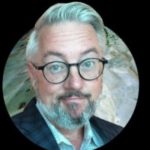 We fully admit 'Happy Grasshopper' is not the most obvious name for a company. And yet… since 2010, it's generated a lot of curiosity about what we do. We chose it because everyone who works in sales knows what it feels like to be treated like an insect. We figure, if you're going to be a bug, you may as well be a Happy Grasshopper. You become one by building and maintaining great relationships with everyone you serve.
Thanks to Dan Stewart, Happy Grasshopper!
---
#7- We wanted to incorporate positive storytelling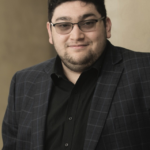 The mainstream media could have taken a more conscious, deliberate role in telling stories about how the pandemic impacted people's mental health. I started a digital magazine dedicated to the accounts of mental health and diverse communities. I wanted to incorporate positive storytelling elements to captivate readers because the world at the time felt dim and filled with darkness. The name Positive Vibes Magazine was born because people desperately needed positivity.
Thanks to Zane Landin, Positive Vibes Magazine!
---
#8- Embodied one of our core values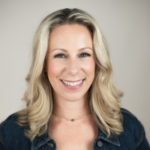 The concept of the business came first, along with our mission. As soon as we landed on "In The Know Legal" we knew it was exactly the right fit as it embodied one of our core values – removing the knowledge barrier for coaches when it comes to legal issues, reflecting the idea of "you don't know what you don't know." Plus, "in the know" embodied a fun twist on the idea of that friend that always seems to just be ahead of the curve and has the best advice and tips to share.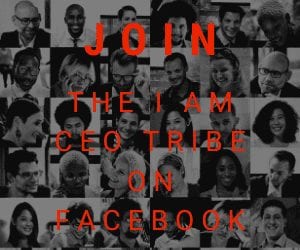 Thanks to Lisa Sigman, intheknowlegal!
---
#9- How my life and finances came to be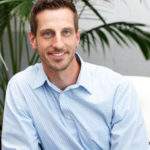 For me, coming up with my business name meant telling my story, as the business is built on my own personal experiences. It's about my life and how I managed my finances, and now I want to help other people that happen to be in the same shoes. I sat down one day in my office, proud of what I have accomplished, and realized that I want to share all the knowledge that I have acquired throughout the years in which I got my personal finances under control.
Thanks to Derek Sall, LifeandMyFinances!
---
#10- It stands for regular expression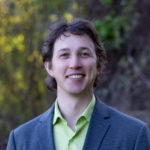 Our company is called Regex SEO, where regex stands for regular expression and SEO obviously for search engine optimization. Regular expressions are used in SEO; without going too deep, you can check out this SEJ article about regex in SEO to understand what it means. We picked up this name because I, as the founder, consider myself a nerd. I'm so much into math and programming, so I decided that this type of wordplay would be a great fit for the name of a digital marketing agency.
Thanks to Julia Ivanova, RegexSeo!
---
#11- By word translation into a different language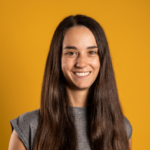 Our company's mission is to help with the software translation process. When we were searching for business ideas, my co-founder had an idea to use a Google translator. So we simply tried translating the word translation into different languages to generate a list of words to play with afterward to invent a neologism. The best part is that made-up names are rarely taken by other businesses and are likely to be good candidates for a trademark. However, do some research to be sure that there isn't some negative meaning to your neologism.
Thanks to Marketa Chalupnikova, Tolgee!
---
#12- Wanted it to sound authentic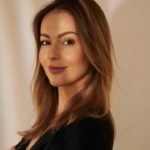 When thinking of names for my business theme wanted them to sound authentic. It mattered to me that we were as transparent as possible with our customers, and for our values to shine through our name even just a little bit. Which is why I went with Natu.Care, a name made out of two words that are at the heart of the business. Nature, stands for being one with nature, our ingredients are all 100% natural, and we don't use plastics. Whereas Care refers to taking care of ourselves, which is why the company was born in the first place.
Thanks to Natalia Grajcar, Natu Care!
---
#13- Something that would convey the work we do in a unique way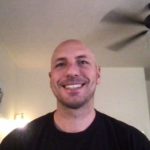 I was scrutinizing for a name that would convey a symbol in a uniquely unique way. I arrived at the name of my company, 805Seo in a very different way I played with numerical means to up the good work (805) as a Seo founder I used innovative ideas to name. I thought we must come up with a unique name that would convey the efforts we take, and our imagination. Once the checklist was assembled, we decided on all the phrases that piqued our ideas. we stopped with numerical connecting to English words.
Thanks to Jason Vaught, 805Seo!
---
#14- Enable a healthy environment for dogs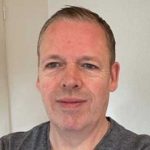 By founding Daily Dog Stuff, our motive is to encourage health awareness regarding dogs and furnishing information related to any medical casualties. The name arose from the point that as an adviser, we operate as an informal adviser to the public related to dogs – providing the knowledge, medicines, and motivation to enable a healthy environment for dogs and achieve their fullest potential. I love instructing people on how they can improve the health issues of dogs, making a safe place for pets.
Thanks to ​Steve Harris, Daily Dog Stuff!
---
#15- Company's name explains its motto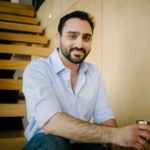 This company's name explains its motto, tidy and casa meaning house. It is a perfect reflection of what I love to do and myself. A business name should have qualities that attract customers. As the name suggests, Tidy Casa means a clean house. We value our houses very much, so keeping them clean is always the highest priority whether or not we live in them. Finding a great house cleaner is challenging, but Tidy Casa can help you find a great cleaner to keep your house healthy and clean.
Thanks to Ryan Knoll, Tidy Casa!
---
#16- Business name based on our target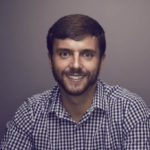 We came up with our business name based on our target market being sleep apnea clinics that have a ton of trouble driving qualified new patient leads into their business. We could have gone the route of Sleep apnea marketing or marketers but really, the point of marketing is for leads, not awareness or branding. So we cut right to the heart of what they want to try and best speak to this underserved business segment. In a nutshell, this name signifies what the company does.
Thanks to Lane Rizzardini, Sleep Apnea Leads!
---
#17- I wanted to stand out from the competitors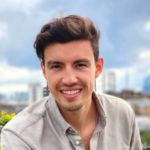 I gave myself a lot of time to decide on its name. I wanted to stand out from the competitors and choose something unique and unordinary. Therefore, after a lot of brainstorming, I came up with the name Kosyoffice. It reflects exactly the mission of my business, i.e., to create a cozy digital workplace that looks like an office. My platform's layout also looks like a cozy office. Therefore, I chose word kosy instead of cozy to give it a unique touch.
Thanks to Yanis Mellata, Kosy Office!
---
#18- Wanted something that reflected the educational nature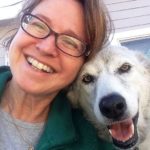 When thinking about a business name for my blog, I wanted something that reflected the educational nature of my website as well as the fact that I live with multiple rescue cats and dogs. I also wanted that was catchy and memorable. The Cat and Dog House seemed like the perfect fit. It sone-stop shop-stop-shop for all things cat and dog behavior and communication, and it's also a play on the phrase in the dog house. I'm sure any pet parent can appreciate the humor in that!
Thanks to Susan Nilson, The Cat and Dog House!
---
#19- I wanted people to remember it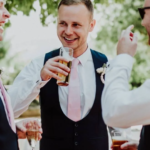 People have a lot on their minds, and, they need something that's going to stand out. I also wanted something that would reflect the values of my company—something that would inspire me every day whenever I thought about it or saw it on my website or business cards. So when I finally thought of We Love Brum, I knew it was perfect because it encompassed everything I was hoping for: memorable, fun, and reflective of what we stand for as an organization.
Thanks to Andrew Macfarlane, We Love Brum!
---
#20-  I didn't want my business name to be my given name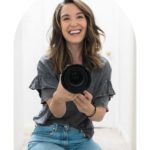 I wanted to leave the option open of expanding my business and onboarding other creatives, so I knew I didn't want my business name to be my given name. I thought about my ideal clients' subconscious desires and came up with a name that encapsulates their number one expectation of me: to be completely present and in the moment. Here Today. By being Here Today Photography, I am able to actively capture my clients' stories through heartfelt imagery and storytelling.
Thanks to Natalie Woodrum, Here Today Photography!
---
#21- Tribute to the legalization of cannabis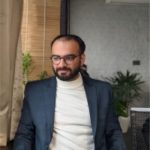 Gaining inspiration from the cultural landmark in California, we wittingly named our company "Hollyweed", which was in honor of the recent legalization of cannabis in the state. I've given this a lot of thought. We also included "weed" into our brand's name as it easily lets customers know what our products contain and what we're about. Basing the name of the business on what it offers was a master stroke since it makes sense to the client and provides e-business free marketing.
Thanks to Ankit Batra, Hollyweed CBD!
---
#22- Two things I love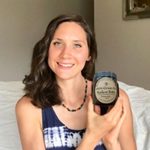 My business name, Bumblebee Apothecary, was born from two things I love: bumblebees and natural living. I love how bumblebees are such a conundrum. Scientifically, they shouldn't be able to fly. But fly they do, and they accomplish a lot! I included bumblebees in my business name because I love the inspirational idea of overcoming impossible odds. The rest of the name is, apothecary-fancy sounding name for creating herbal remedies and skincare.
Thanks to Marisa Tolsma, BumblebeeApothecary!
---
#23- Inspired by my desire to create a product for men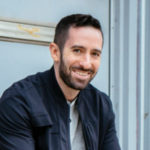 Public Rec was inspired by my desired product men would feel more comfortable in than sweatpants. In college, I had the idea to start an athleisure line that would help consumers feel more confident wearing sweats outside in their everyday life. This marriage of style and comfort is still the backbone of Public Rec today. Whatever they're doing for recreation, we don't want our customers to have second thoughts about what they're wearing.
Thanks to Zach Goldstein, Public Rec!
---
#24- The name had to convey our organizational mission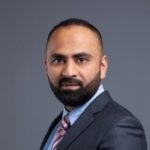 We were very clear from the outset that the name had to convey our organizational mission, had a specific meaning rather than being a fancy word, had to help our SEO endeavor, and had to give our students a sense of unity and belongingness. All translated into the traditional name of the School of Academics, and we were lucky enough to secure the domain which subsequently proved to be an exceptional step to gain attention from potential clients.
Thanks to Iqbal Ahmad, Britannia School of Academics!
---
#25- A portmanteau of describing our products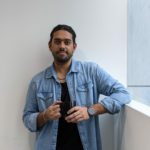 HolistaPet is a CBD brand made for animals and our name is lifted from two words: holistic and pet, which fully encompass what our company is about.  It also makes it easy for clients to identify with the business name due to its simplicity. We are named so because we wanted to be more than just "weed or CBD for pets". We aim to provide holistic health to your pets by adding superfoods and nutritional supplements to our pet products. We create innovative products that address the physical and mental needs of your pets.
Thanks to Deepanshu Bedi, Holistapet!
---
#26- From the ultimate theme of our brand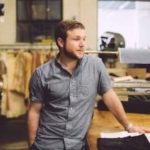 The ultimate theme of our brand is workwear made from the best ingredients. We design and manufacture customized uniforms and merchandise for restaurants, hotels, and brands around the world. And I came up with the name by discussing it with my co-founders and the reason behind the name stock is With stocks you can get the best of the world. Stock is the supply of things or supply accumulated, this meaning is connected to our brand.
Thanks to Jim Snediker, Stock Mfg. Co!
---
#27- I wanted it to be easy to spell out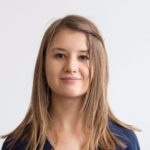 When I was trying to come up with a name for my digital marketing agency, I wanted it to be easy to spell out over the phone and also easily memorable. I also didn't want it to be too serious, it is a digital business, so it is supposed to be cool! As all green pandas, funky apples, and similar domain names were taken, I have settled on White Horse. Horses are beautiful, playful animals with lovely velvety muzzles, they are fast and pretty. The domain name was free and I was also born in the year of the horse, so it looked like destiny to me!
Thanks to Alisa Nemova, White Horse Agency!
---
#28- I wanted to provide my readers a balanced and honest opinion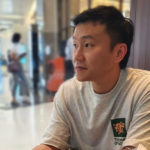 When I achieved my dream of turning my passion into a business I wanted to provide my readers with a balanced and honest opinion of the items that we were reviewing. Too many reviews are written with the main intention of selling the product under review. I believe that the reader should be presented with impartial advice, pointing out the advantages and the disadvantages of leaving and then leaving it to them to decide if it was the right piece of equipment for them.
Thanks to Colin Toh, Headphonesty!
---
#29- Business name was assigned to me by the state of New York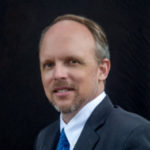 My original intent was to grow my business and then sell it. That plan was jettisoned when I realized most of my clients were doing business with me because of me. As a result, my name became the name of my business. I closed that business down in 2017 to spend some time away from it and pursue some other career goals. I resumed that business in 2019 as a Certified Public Accountant and that is when New York state assigned Andrew Griffith CPA as my business name.
Thanks to Andrew Griffith, Andrew Griffith CPA!
---
#30- Simply my name and the service that I provide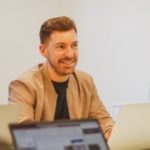 I thought for a while about a fancy or quirky company name especially as I'm in the digital marketing world, but as a freelance consultant; I think it's important that you take responsibility for the service you provide and by putting your own name to your business name, you're making a statement that you're willing to take ownership of your brand and business reputation. I think that goes one way toward building trust with your potential clients and makes everything a lot more personable.
Thanks to Rob May, Rob May SEO!
---
How Did You Come Up With Your Business Name? Tell us in the comments below. Don't forget to join our #IamCEO Community.