We continue to experience different trends in consumer behavior as well as entrepreneurship. The onset of the pandemic has influenced major changes that have created new opportunities and changed the business landscape. We've also seen extensive use of technology and increased remote working. We asked entrepreneurs and business owners about the 2023 trends they see in their industry and here are the responses.
#1- Health education, and awareness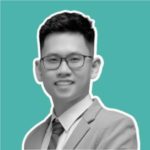 In the health industry, I believe that one of the biggest trends in 2023 will be a focus on health education and awareness. Consumers are becoming increasingly health-conscious and seeking to understand their options for treatments and healthcare products. As a result, businesses in this field should leverage technology to provide interactive, easy-to-understand educational content that can help customers make health-related decisions and maintain healthy habits.
Thanks to Erik Pham, Health Canal!
---
#2- Extended reality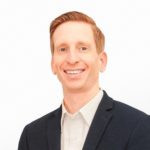 Extended reality encompasses, in my perspective, any technologies that replicate reality, including Virtual Reality, Augmented Reality, Mixed Reality, and everything else. It is a big technological trend right now since we all yearn to escape the purported physical limitations of the globe. By establishing a reality without a physical presence, this technology is immensely popular among gamers, medical professionals, and retail and modeling professionals. Regarding extended reality, gaming is a key sector for popular jobs that do not demand advanced degrees but do require a desire for online gaming.
Thanks to Max Whiteside, Breaking Muscle!
---
#3- Social media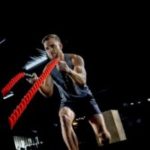 In my professional view, social media will continue to play a crucial role in the digital marketing strategies of successful businesses. Expect video, Instagram, live streaming, and podcasts to dominate the list in 2023. Facebook is here to stay. LinkedIn will also be increasingly powerful, particularly as influencers utilize it to enhance their voices. Regarding influencers, 2023 will be the year of specialists with fewer but more devoted fans.
Thanks to Tom Miller, FitnessVolt!
---
#4- Investments in digitalization will grow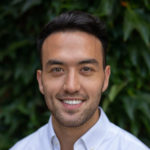 Even though small businesses have come a long way in adopting digitalization and tech solutions, 57% of small business owners say they still need to update their IT infrastructure to make their operations run more smoothly. Implement technological solutions that simplify life and help your organization reach its objectives. For example, a startup SaaS company can use a specialized app to create a good product management process and keep track of the project's progress.
Thanks to Sean Stevens, Immerse Education!
---
#5- Use of new immersive technologies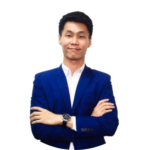 Immersive buyer experiences will engage and attract customers more effectively. Positive experiences create emotional value, which keeps customers coming back and makes small businesses stand out from the rest. Eighty percent of customers believe that the experience a business offers its clients is just as important as the items or services it offers. Use new immersive technologies like AR, VR, and others to give customers engaging experiences and help them in the best way possible.
Thanks to Jaden Oh, TRAFFV!
---
#6- Datafication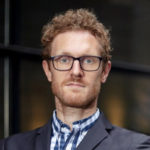 Datafication, in my perspective, is the transformation of everything in our lives into data-powered devices or software. Thus, Datafication is the transformation of human activities and responsibilities into data-driven technology. From our smartphones, industrial machinery, and workplace apps to AI-powered appliances and everything else, data will be with us for as long as we can remember! As a result, securing and properly storing our data has become an in-demand specialization in our economy.
Thanks to Edward Mellett, WikiJob!
---
#7- Sustainable development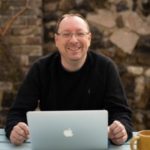 One area where I anticipate developments in my field to accelerate in 2023 is the field of sustainable development. Environmental, social, and governance (ESG) practices should be at the core of a company's strategy in 2023. The first step is to collect data on how businesses are affecting their communities and the environment. From there, you can work to improve reporting and accountability. Every company requires a strategy to limit its negative consequences, complete with specific aims and timelines, and backed by concrete steps to take.
Thanks to Peter Chatfield, Household Money Saving!
---
#8- Extensive interaction with the clientele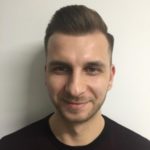 In 2023, I anticipate a shift toward the full-on consumer experience in my sector. The 2023 consumer places a premium on having a positive emotional experience. However, that doesn't mean you should ignore cost or quality. Both contribute in some way to our overall impressions of the time and effort we put into selecting, buying, and using the things we pay good money for. Historically, technology's part in this arena has been limited to making things easier for the end user.
Thanks to Alex Contes, ReviewGrower!
---
#9- Social commerce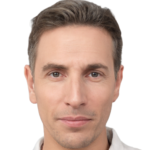 I would say, that historically, brands have utilized social media to improve brand awareness and generate leads. In recent years, eCommerce companies have begun to increase revenue by selling products directly via social media networks. Every year, social media coverage expands. Instagram, Facebook, TikTok, Pinterest, Snapchat, and now Twitter, are the most prominent social media sites that support social commerce.
Thanks to Adam Wood, RevenueGeeks!
---
#10- Adoption of flexible work models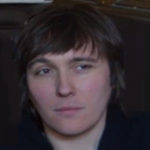 The flexible work model is growing in popularity due to its many advantages. A flexible work environment is an initial step in adopting this work approach. Coworking spaces provide the most adaptable work environments for all types of enterprises. From $8.14 billion in 2021 to $13.03 billion in 2025, the market for coworking is expected to grow. In less than a week, you may sign up for a private office in a coworking space and launch your business operations. You might save up to $2,700 by utilizing coworking space.
Thanks to Steve Rose, MoneyTransfers!
---
#11- Artificial Intelligence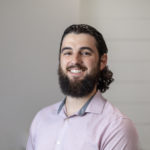 One trend I am starting to see take off in the SEO industry is the use of AI. Artificial intelligence (AI) is already starting to have a significant impact on search engine optimization (SEO) for agencies. AI can analyze and interpret vast amounts of data faster and more accurately than humans, making it an ideal tool for SEO. As AI technology continues to advance, it is likely that it will become an increasingly integral part of SEO for agencies, helping them to stay ahead of the competition and deliver better results for their clients.
Thanks to Michael Cooper, WebWorx!
---
#12- Supply chain transformation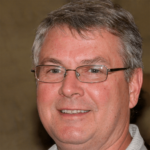 With the 2021 supply chain crisis effect still felt in 2022, a surge of innovation in the supply chain will be felt. We will be seeing the adoption of new technologies that will push the supply chain forward. We have better and more efficient management of sending, receiving, and storing supplies. There will be a focus on creating driverless fleets, simulations, and autonomous warehouse management. Every step that a product takes toward the customers will experience innovation in 2023.
Thanks to Cory Dickson, 3DPrintingWiz LLC!
---
#13- Sustainability and ethical investing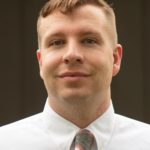 I'm really excited to see how technology will continue to shape the personal finance space in 2023. I think we'll see more automation and AI-driven financial advice, as well as an increased focus on sustainability and ethical investing. We may also see a rise in digital banking options and more personalized financial products tailored to individual needs. All of these changes should make managing our finances easier and more accessible for everyone.
Thanks to Zach Larsen, Pineapple Money!
---
#14- Brands will prioritize vertical video marketing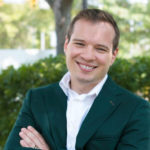 The number 1 trend for 2023 digital marketing will be brands making vertical video marketing a top priority. With the popularity of TikTok, Instagram Reels, Facebook Reels, and YouTube Shorts exploding, anyone with a product or service to promote will add more vertical video content to their marketing plan. Vertical videos let potential customers Know, Like, and Trust brands faster, which can increase their reach. And vertical videos can result in higher SEO (Search Engine Optimization) content, making the videos stand out more in the search results.
Thanks to Austin Armstrong, Socialty Pro!
---
#15- Short form videos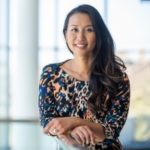 There's no doubt that educational content in their short-form videos – think how-to's, DIYs, and explainer videos is having a moment. And, if 2022 has taught us anything, it's that brands need to be adaptable to change and meet their audience where they are. If you're not already creating short-form educational content, now is the time to start considering how it could work for your brand. Brands that focus on education in their marketing strategy can improve lead generation, build stronger relationships with their customers, and establish themselves as experts in their field.
Thanks to Stephanie Garcia, Short Form Pros!
---
#16- Advancement in blockchain technology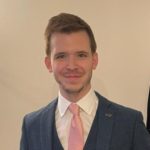 Additionally, 2023 will see a huge advancement in blockchain technology as businesses produce more decentralized goods and services. We now store everything on the cloud, for instance, but if we decentralize data storage and encrypt that data using blockchain, our information would not only be secure but also have novel access and analysis methods. In the coming year, non-fungible tokens (NFTs) will be easier to use and more useful.
Thanks to Jonathan Merry, Bankless Times!
---
#17- Demand for CCSP and Cloud+ certified professionals

There's going to be a huge demand for CCSP and Cloud+ certified professionals as cloud security is going to keep growing and getting better. As more businesses migrate to the cloud, I expect to see a corresponding increase in the importance of cloud security. Moreover, Artificial intelligence and machine learning are already being used in cybersecurity to detect and prevent threats, and I expect to see this trend continue in 2023. Great time to study Machine Learning and Cloud Security.
Thanks to Sunil Bhuyan, Techieinsider!
---
#18- Shift towards sustainable and eco-friendly products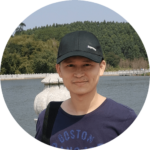 First, there has been a significant shift towards sustainable and eco-friendly products. Consumers are becoming more conscious of their impact on the environment, and are looking for brands that align with their values. This trend is only set to increase in the coming years, and I expect to see more companies focusing on sustainability in their product development and business practices. Another trend I see emerging is the rise of experiential travel. People are looking for unique and immersive experiences that allow them to connect with nature and explore new areas.
Thanks to Steven Zhang, Luremefish!
---
#19- Collaboration between banks and fintech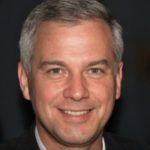 Collaboration between banks and fintech will be essential to reshaping the future as the trade finance sector advances its digitization initiatives. Regarding trade financing, many banking partners have only begun their digital journey. The majority also lack the time or financial resources to experiment with innovations that could increase industry productivity. This is especially true when everyone is focused on their typical enterprises because of a concentration on core business during a challenging economic period.
Thanks to Bruce Mohr, Fair Credit!
---
#20- Streamlining omnichannel strategy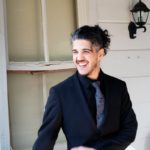 One growing trend in E-commerce is mobile commerce. ReferMate is working to create a mobile app for users to access opportunities on the go, whether they are in-store or shopping online. Another similar trend I can foresee is streamlining multiple channels of business called the 'omnichannel' strategy, which involves managing online channels websites, mobile, and social media. It personalizes customers' experience and has the potential to change the standard for E-commerce business.
Thanks to Aktug Dogun, Refer Mate!
---
#21- Greater emphasis on E-A-T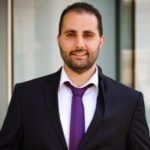 In 2023, search engines will put greater emphasis on E-A-T, which stands for Expertise – Authority – Trust. E-A-T signals include things like social proof, testimonials, customer reviews, links to websites with high domain authority, and badges. This comes in the wake of Google's most recent algorithm update, which targets content that seems to have been primarily created for ranking well in search engines rather than to help or inform people.
Thanks to Georges Fallah, VBOUT!
---
#22- Focus on financial education and literacy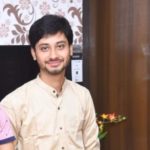 As the CMO of Byaj Book, a leading debt management tool, we see several key trends emerging in the industry for 2023. These include an increased focus on financial education and literacy, the growing popularity of peer-to-peer lending platforms, and the continued evolution of digital payment and billing systems. Additionally, we expect to see more companies offering personalized and customizable debt management plans to meet the unique needs of their customers.
Thanks to Mukesh Sharma, Byaj Book!
---
#23- Global outsourcing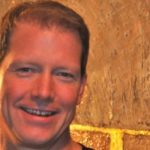 Acceptance of remote work is opening the door for global outsourcing Business leaders learned over the last three years that an in-office team is not a criterion for success. This expedited shift to remote teams has opened the door for new, global staffing opportunities at a substantially lower cost. In the coming year, I predict we will see more U.S. corporations start to shift more dollars toward lower-cost developer hubs.
Thanks to Daniel Todd, Influence Mobile!
---
#24- Increased use of AI tools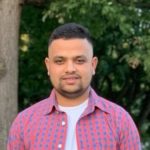 As I am in SEO Business, I believe in 2023 the SEO industry will heavily rely on AI tools like chat GPT, Jasper, etc. It is important to note that while AI tools can be helpful for content creation, they should be used as a supplement rather than a replacement for human input. However, it is likely that some general trends, such as the importance of mobile optimization, quality content, user experience, backlinks, and technical SEO are equally important in the future.
Thanks to Rajan Ad, DbdPost!
---
#25- Increased focus on mental wellbeing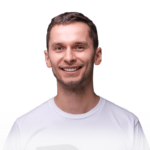 The wellness industry is becoming the highlight in everyone's life. People are learning to prioritize their mental and physical well-being. In 2023, mental health apps will gain even more popularity. Improving your mental health is an area with various choices. Engaging in physically calming activities like yoga, walks, meditation, and more can improve your well-being. Apps like calm and headspace have been focusing on helping their customers meditate. In the future, people will focus more on their mental well-being as such apps see a rise in customers.
Thanks to Rad Swierkowski, Tapping School!
---
#26- Transformational furniture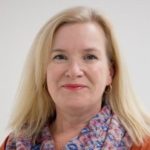 Transformational furniture will be trending in 2023. With living spaces becoming compact with the passing of time, transformational furniture is gaining popularity. Coffee table cum work desk, Sofa cum Bed, room Divider as storage spaces, etc, will be purchased more frequently. Another advantage that will attract customers is its cost-effectiveness, as it serves two purposes at the price of one piece of furniture. However, it is important to buy this type of furniture from a good brand else it will not sustain for a long time.
Thanks to Connie Glover, BFX Furniture!
---
#27- Automation will boom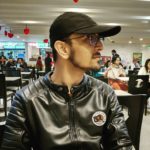 As a digital marketer, I think automation will replace most of the tasks that digital marketers are doing right now. Automation helps businesses to save time on repetitive tasks. In digital marketing, you can now automate your content tasks, social media tasks, email newsletters, lead generation tasks, and SEO tasks. In the upcoming month automation will be adopted by many marketers. Overall, automation is changing the way that the digital marketing industry operates.
Thanks to Nikhil Kumar, Technical Nick!
---
#28- Social listening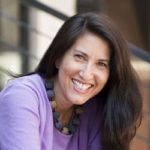 Newsjacking will continue to be an effective way to get your story out there by aligning with breaking news and boosting your chances of a press mention. When you connect your story to a viral event and piggyback on its coverage you can get attention. Social listening is becoming more important to derive sentiments. Social media is highly emotive so there is more context on the source of ideas, complaints, purchase behavior, and macro/micro trends. Using social listening, you can isolate the data you care about and watch for short-term indicators to help identify actionable opportunities early.
Thanks to Paige Arnof-Fenn, Mavens & Moguls!
---
#29- Continued use of online market valuation tools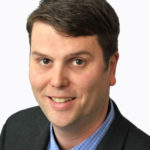 I have seen the use of apps and online market valuation tools intensify over the last few years and I think that will continue in 2023. It used to be that app like Zillow and Realtor dominated the market, however, there have been many new companies joining the market. Some of these apps offer options like making you an offer or also seeing in-depth data on a particular house or neighborhood. I have had many conversations with potential clients and they tell me what they're seeing and usually start the home-buying process much more informed.
Thanks to DJ Parker, Life in Hampton Roads, VA!
---
#30- Cybersecurity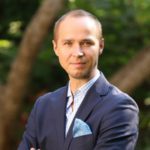 Public trust in technology and AI is very high as we enter the new year, but in 2023 I expect to see bolder moves than ever before in the tech sector. Thanks to common digital trust, companies can allow themselves to introduce more innovations without the fear of people considering them unreliable. Cybersecurity will certainly play an important role in securing digital trust, but the foundation for launching new unconventional services and products is perfect.
Thanks to Tomek Mlodzki, PhotoAiD!
---
What are 2023 trends that you see in your industry? Tell us in the comments below. Don't forget to join our #IamCEO Community.